We all have wedding keepsakes. Yes even those of us that have been married for over 20 years. Mine were put away in a box in my closet. I have been meaning to do this project for a long time and finally set aside some time to get it done. I created shadowboxes with all of our wedding mementos inside. This is a great way to get them out of the box and into a location where we can see them daily!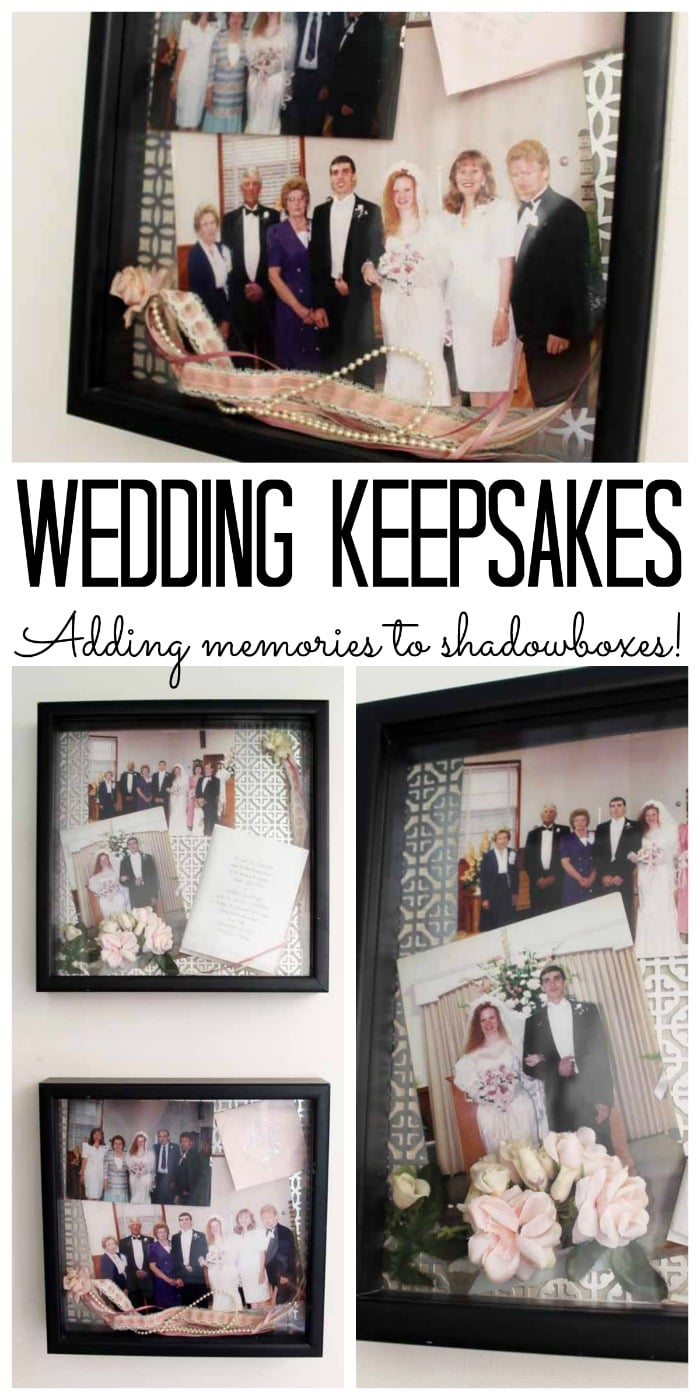 I started with a couple of 12 inch by 12 inch shadowboxes and some copies of our wedding pictures. The shadowboxes had a plain linen backing but I wanted something a little more. So I started by adding in that perforated sheet metal. You can find that at your local craft store in a variety of patterns.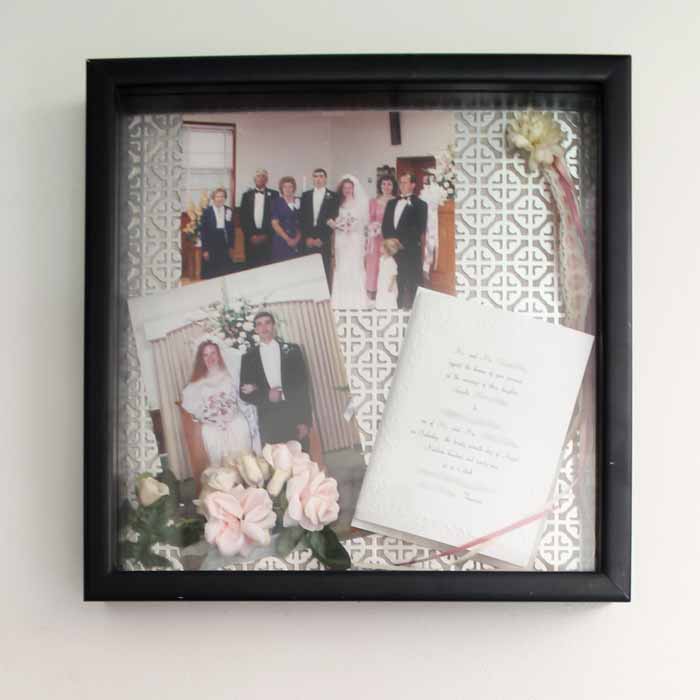 I then dug through those boxes in the closet and pulled out things like our invitation, a napkin from the reception, and my bouquet. Basically anything that you still have and want to display. I started adding those items into the shadowboxes.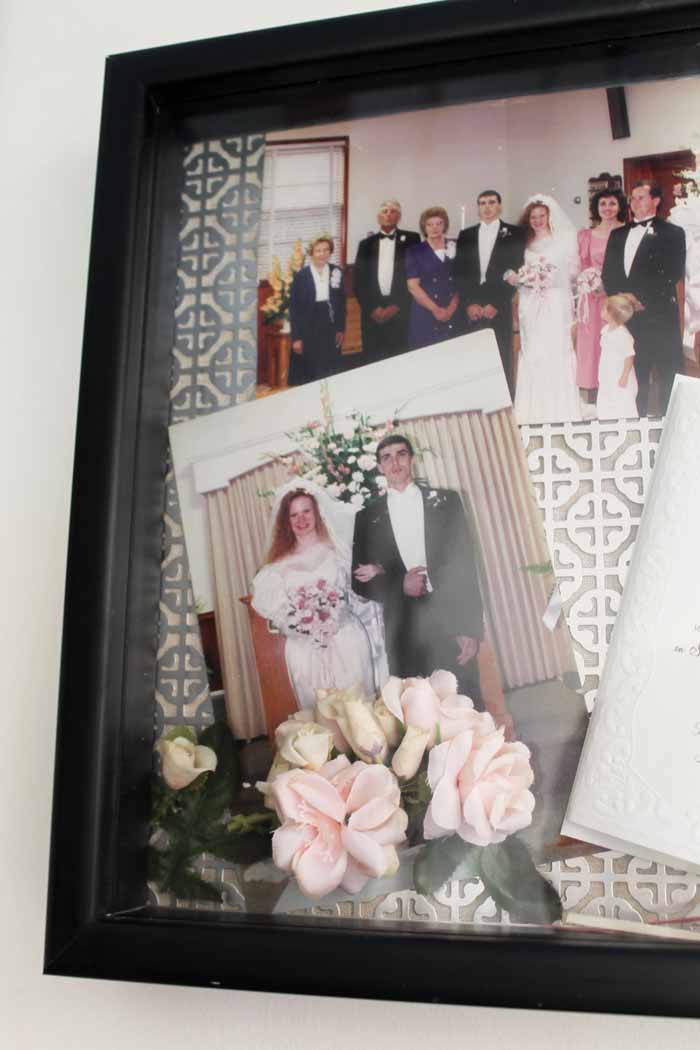 TIP: Use an adhesive meant for scrapbooking so that is does not discolor any of your precious memories over time. I secured everything into place including bits and pieces I actually pulled from my bouquet.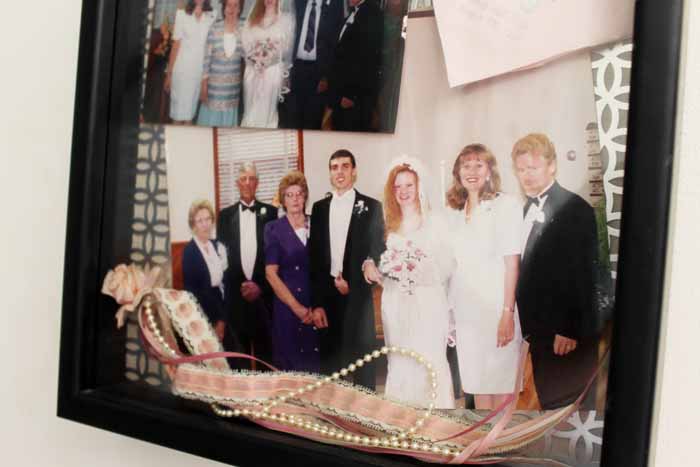 This is a much better way to display our memories. I love being able to look at these things anytime I want versus digging in the closet for that lonely box. If you have wedding keepsakes that you are still holding onto, why not create a fun way to display them in your home? I think you will love the results!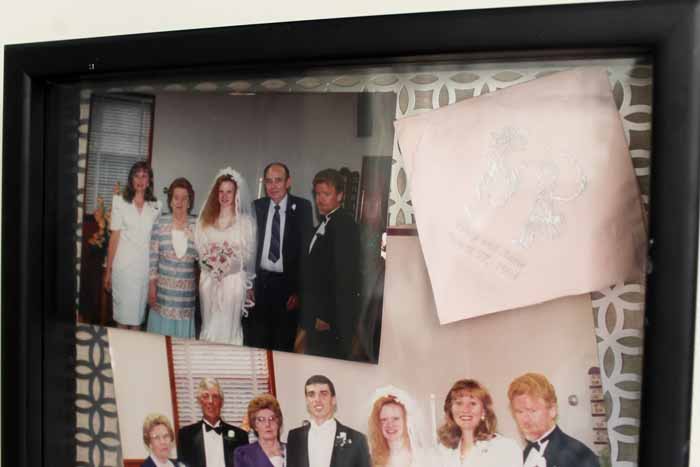 I added these to our foyer for now and they look great hanging next to our other family pictures. Now I can also reminisce about just how young I look! Boy time sure does fly!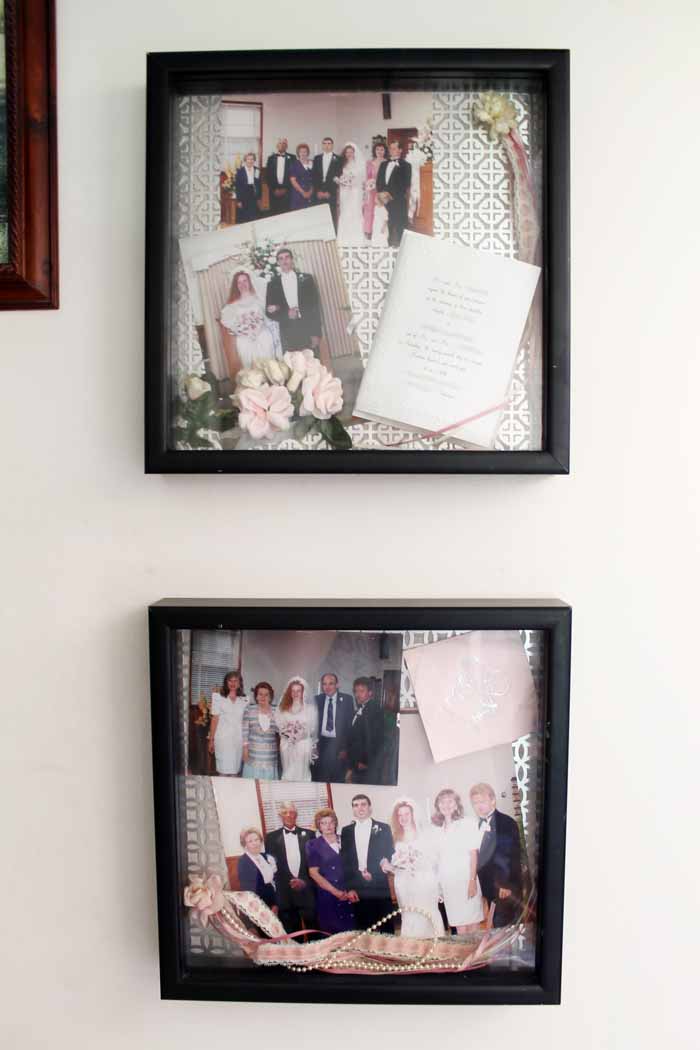 Love this way to display wedding keepsakes and looking for more? If so, try these links!