Hey everybody, I would like to continue talking about the birthday party I threw this weekend and the cowboy birthday cake that I served. Actually, I served up a cake and some cupcakes and you are going to love them both.
Because I wanted to give my little one something to share with his friends, I had to make cupcakes to send to school. and then I made a cake for his actual birthday party. Why not, right? Cake times two is always better than cake times one.
You can also see the full cowboy-themed party details if you are looking to throw your own bash.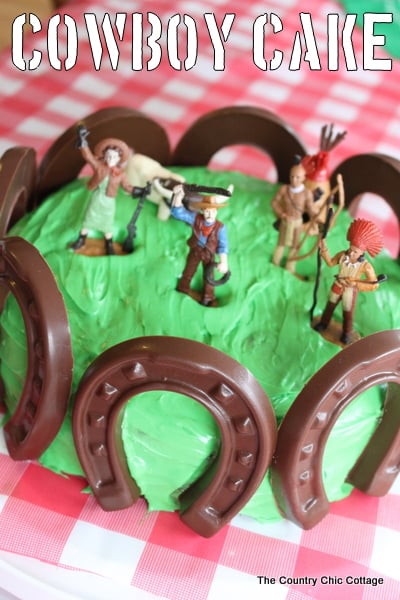 Cowboy Birthday Cake
First up is the cowboy birthday cake, and it is so simple y'all. It may look complicated, but it is not!
Supplies needed:
Cake (baked with whatever recipe you would like or order one from a bakery)
Chocolate mold (I got one for just a few dollars off of eBay but you can find one here)
Chocolate
How to Make a Cowboy Birthday Cake:
Bake any flavor of cake that you would like. A round cake that has at least two tiers works best for this idea.
Mold chocolate horseshoes with the mold linked above. You should get instructions on how to do this with the mold itself.
Add the molded horseshoes around the outside of the cake after you frost it with green icing.
Then add the wild west figurines on top of the cake in a small scene.
Don't you just love it when something so simple can look so complicated? *Sigh*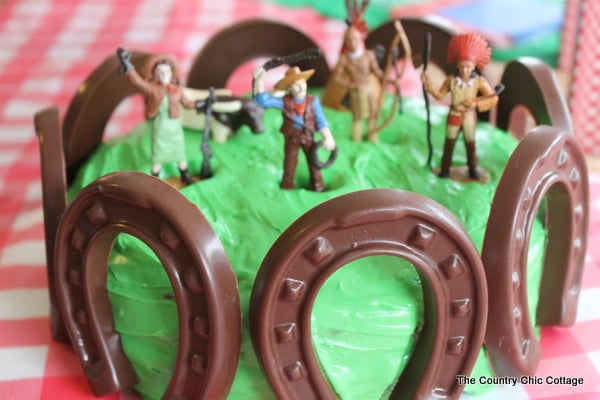 Cowboy Cupcakes
Up next is my cowboy cupcakes that went to school with my son. They are just as easy to make as the cowboy cake above.
Supplies needed:
How to Make Cupcakes for a Cowboy Party
Bake cupcakes or purchase from a bakery. I added chocolate icing but any color or flavor would work.
Mold chocolate with the hat and boot mold. You can use white or regular chocolate for this step.
Add the chocolate pieces to the top of the cupcake then add on the cupcake toppers.
I printed the toppers and wrappers onto white cardstock. Then cut out with scissors. Add toothpicks to the toppers using glue and put in the top of each cupcake.
Fold the wrappers and use a little tape to secure then drop in your cupcakes.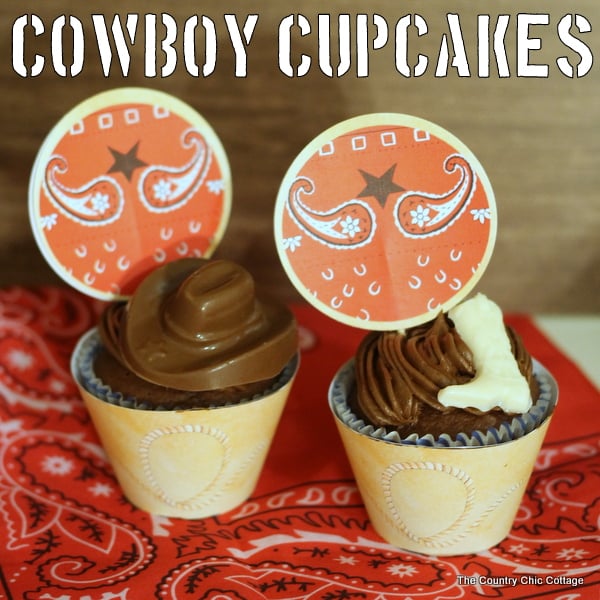 Are you crushing on those cupcake wrappers and toppers? I know I am! They are just perfect for any cowboy birthday party. Print as many as you need and make cupcakes that will work for a party that any cowboy will love.
Tomorrow I have even more cowboy party fun in store. I will reveal the entire party and tell you how to throw your own cowboy themed birthday party– stay tuned!
Love this project and want more ideas? Try the links below as well!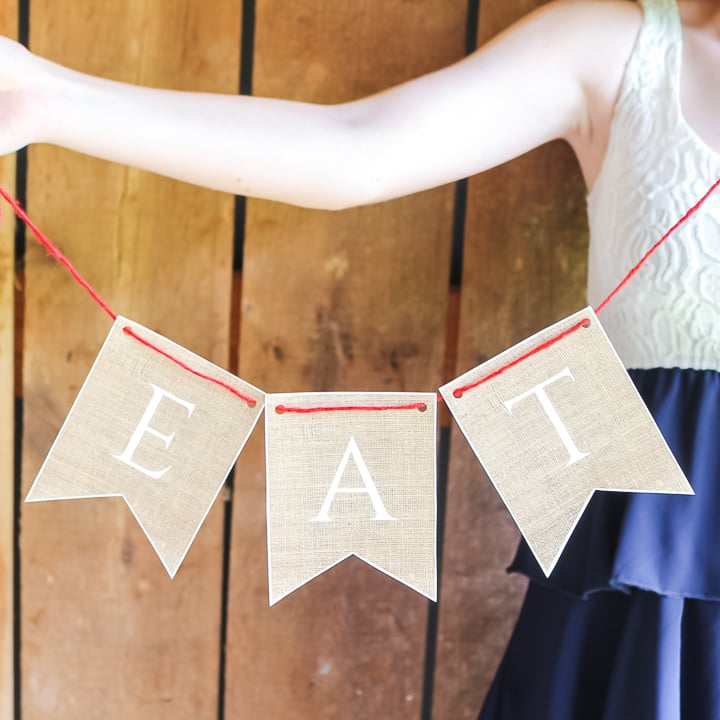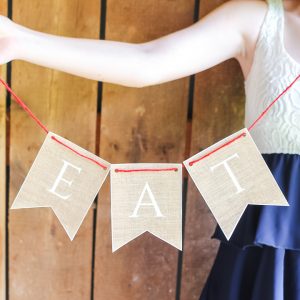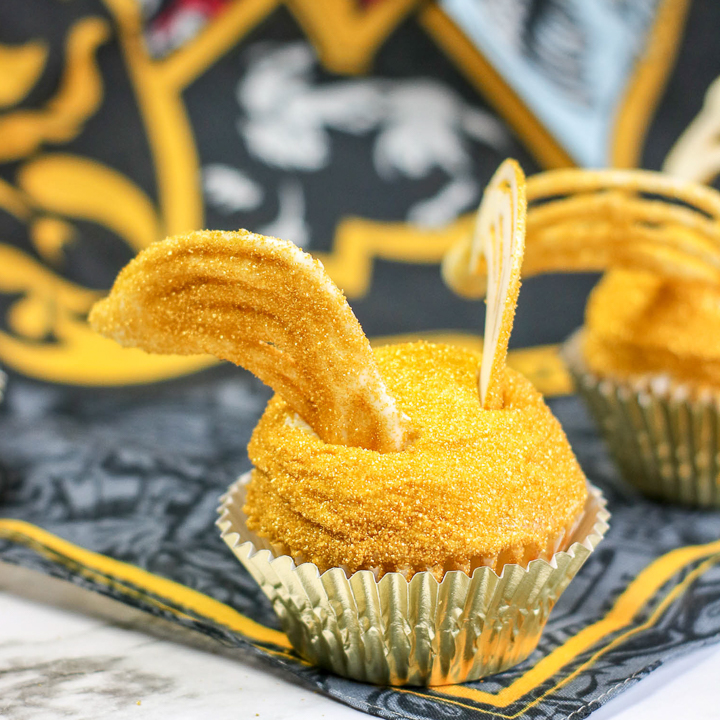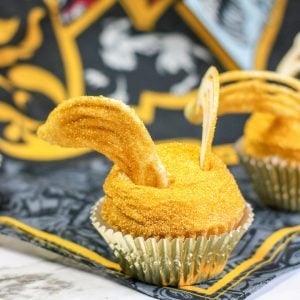 Harry Potter Cupcakes
Make these snitch cupcakes for your next Harry Potter party!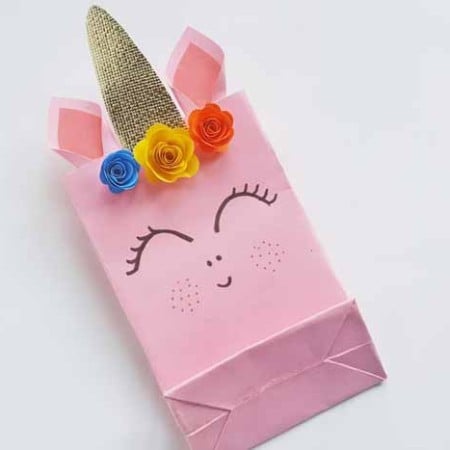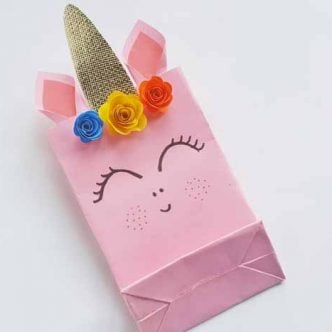 Unicorn Party Bags
Make these adorable unicorn party bags in just a few minutes! These magical treat bags are perfect for parties and so much more.
Read More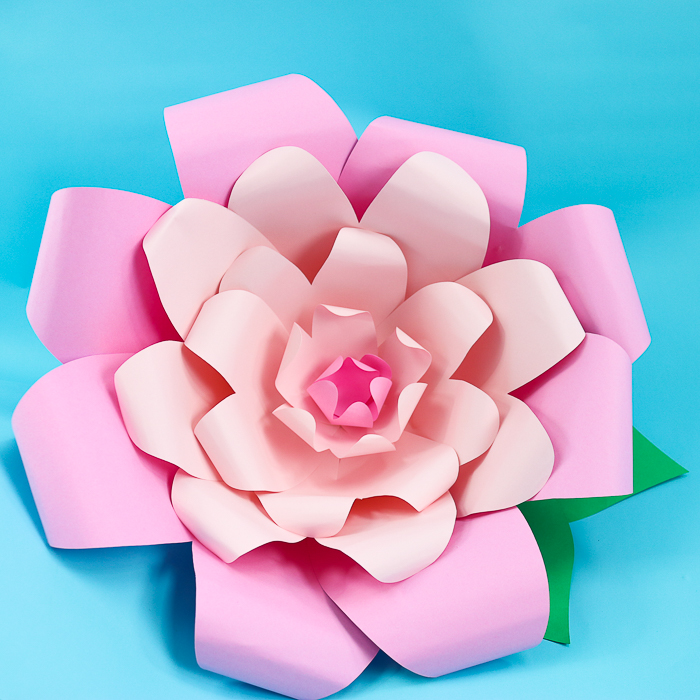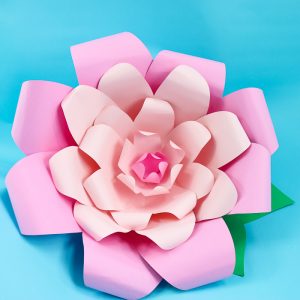 How to Make Giant Cricut Paper Flowers
Here's how to make adorable paper flowers using your Cricut machine! In just a few simple steps, you can add pops of color to your spring or party decor!
Read More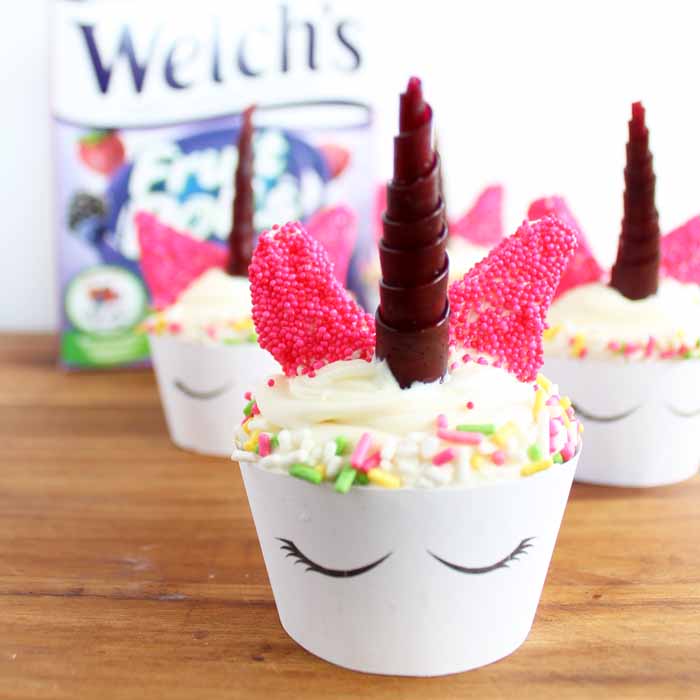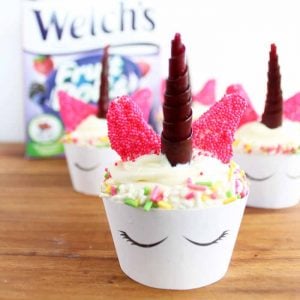 How to Make & Decorate Unicorn Cupcakes
These magical unicorn cupcakes are so easy to make with a few simple ingredients! Your semi-homemade cupcakes will be a hit at a birthday party.
Read More