I am continuing this week of Craft Lightning Halloween crafts that can be completed in 15 minutes or less. Today it is button pumpkins. These fun mini pumpkins can decorate your home for Halloween and the entire fall season. Grab a few buttons to make a dozen or so of these for your home in 15 minutes! If you missed any of the Craft Lightning fun here this week, be sure to check out the round ups from day 1, day 2, day 3, and day 4.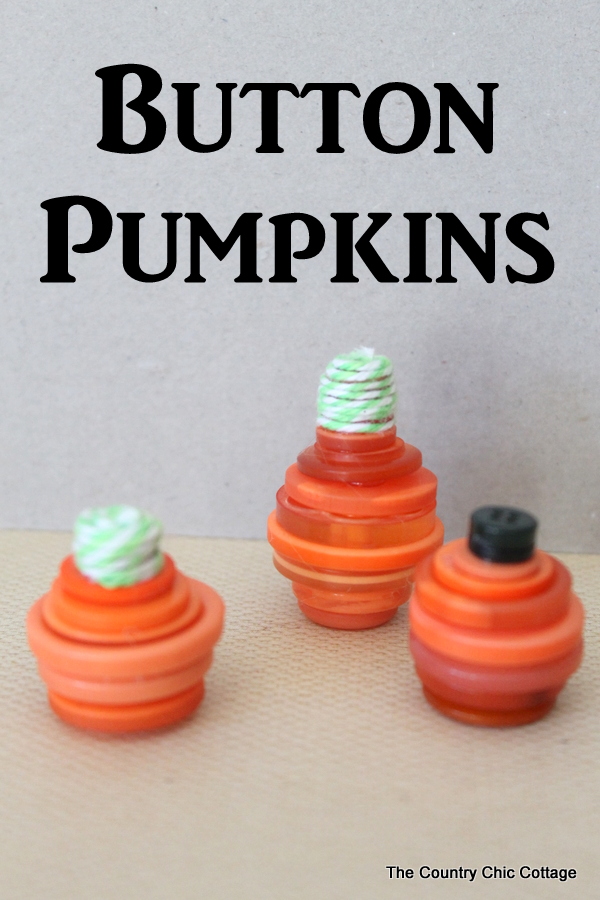 Items needed to make your own button pumpkins: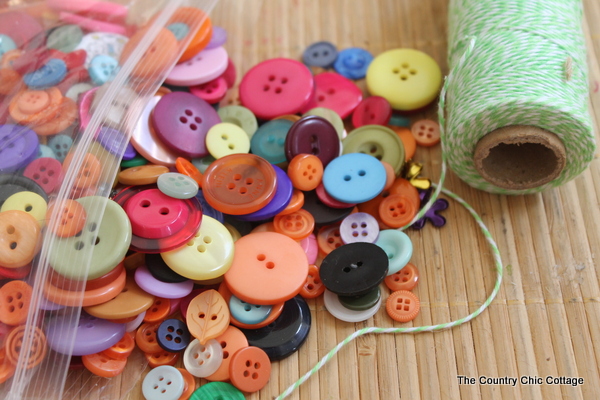 Start with your orange buttons and stack them so they resemble the bottom of a pumpkin. Use hot glue to secure together.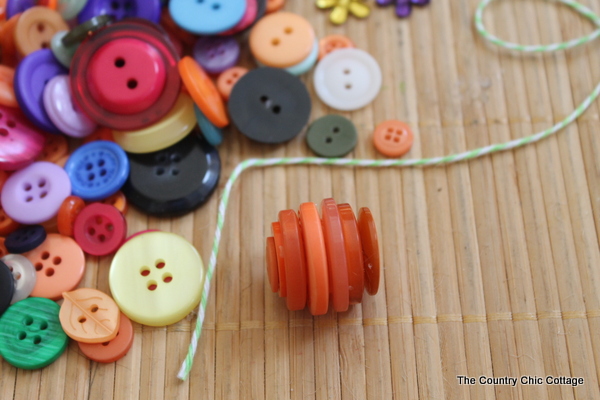 You can finish off your button pumpkins one of two ways. First is to top with a few green buttons (securing with hot glue).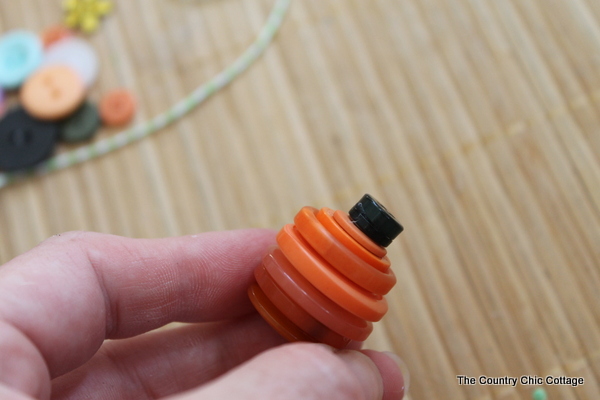 The second is to add some small orange buttons to the top as shown (securing with hot glue).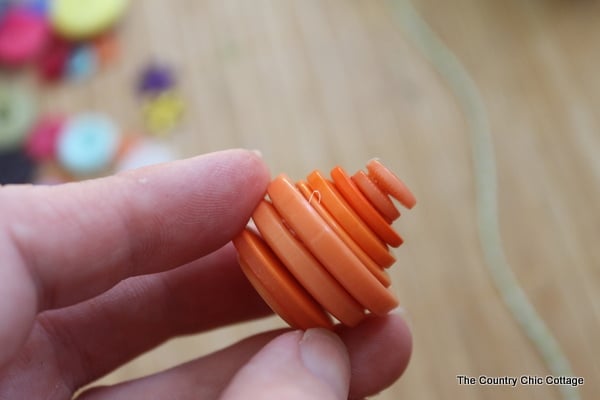 Then wrap those orange buttons on top with the baker's twine again securing with hot glue.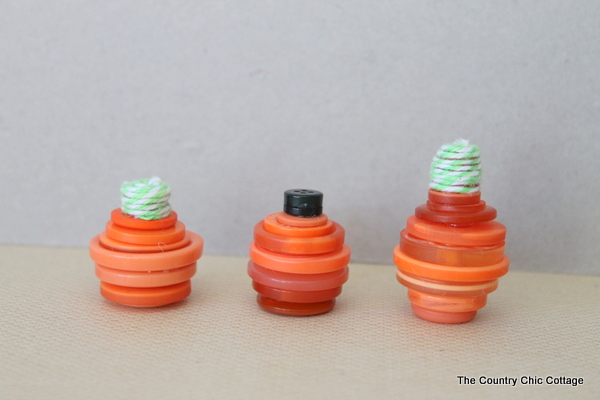 Your button pumpkins are ready for display in your home. Do you have vintage buttons just laying around? Grab them and make some of these in just minutes!