I am continuing with cleaning and organizing week today and showing y'all my way of organizing buttons with mason jars. You could use this method to organize any small craft supplies or household items. Grab some of the new blue Ball heritage collection jars to get started. If you are looking for even more great cleaning and organizing tips this week, be sure to visit my partners for this series Always Expect Moore and The Shabby Creek Cottage.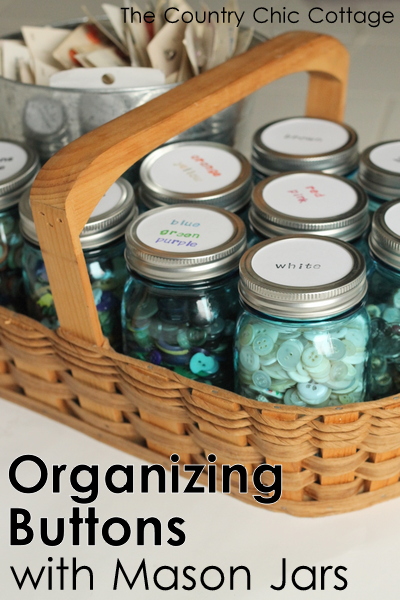 I started with a pile of buttons in a huge plastic tub. I could never find anything when looking. So I grabbed my jars and started sorting the buttons by color. I also have a ton of vintage buttons still on cards so I threw those in a large galvanized bucket.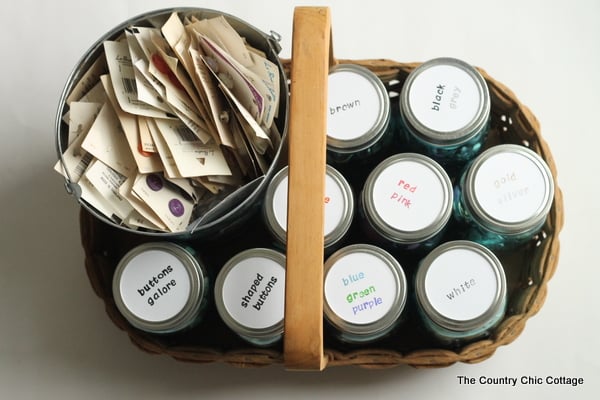 Once the buttons were sorted by color, I already felt better about my button "collection". Okay I might just be a button hoarder. You be the judge. I then cut white card stock to the size of the mason jar lids. I stamped the colors in each jar on the top of the lid.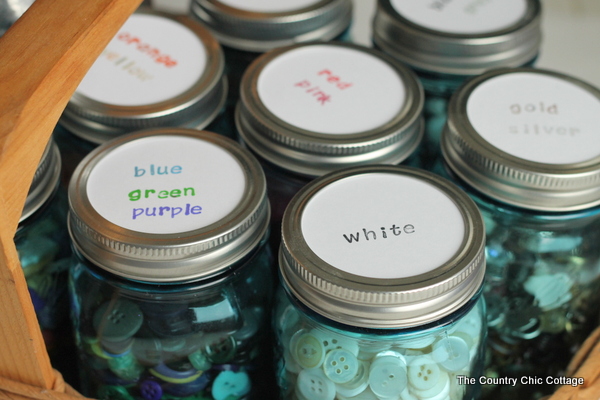 I reserved two jars for my buttons from Buttons Galore and More. I am a member of their design team and love getting their colored and shaped buttons to add to my crafting stash. I will continue to keep those separate while I am a member of their team so I can easily find the buttons supplied by them. It is working better than my old method of hunt and find already.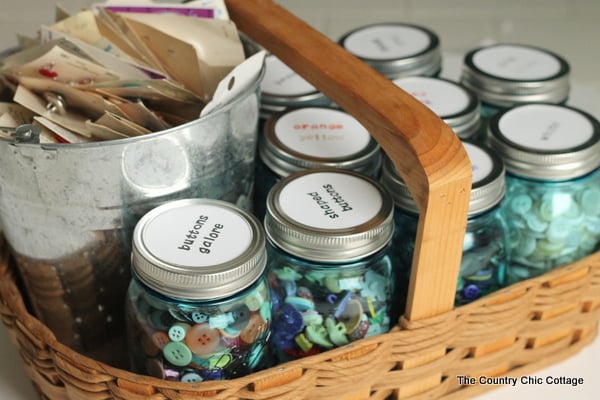 Organize any small objects by finding a basket and fitting in your jars. Stamp those lids once you have sorted to easily identify your contents. You will have a more organized home in no time flat. How do you use mason jars to organize? Be sure to check out Crafts with Jars where I will be rounding up tons of mason jar organizing ideas all month. For now I will enjoy my way of organizing buttons with mason jars. Y'all stay tuned for even more craft organizing posts right here this month as well.
Additional Home Organization Help
Do images on Pinterest stress you out because they seem more like a fairy tale than something you can actually achieve?
Don't fall into that pretty and perfect trap. You can get clutter-free and organized without living a fairy tale life.
No one knows this better than my friend Hilary! She has an entire course for sale that is dedicated to real-life organization ideas. I love that her approach works for any family with any budget.
Check out her course and judge for yourself!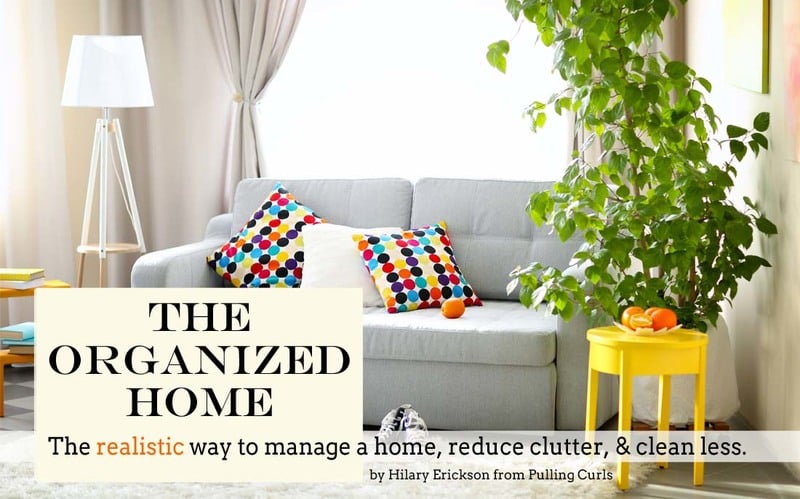 My favorite part of this course is that Hilary strives to make your home easier to clean-up, so that it takes only minutes, instead of hours. Who couldn't use more time and less cleaning?
Plus the system can make your house look fairly put together most times of the day. See for yourself with this course!
Declutter Your Home in 31 Days!
Clear the clutter and organize your home with our daily emails! Every day for a month we will send you a prompt to declutter! Sign up for our email list below to get started.