This post and photos may contain Amazon or other affiliate links. If you purchase something through any link, I may receive a small commission at no extra charge to you. Any supplies used may be given to me free of charge, however, all projects and opinions are my own.
You can make a fall tray with buttons with this craft tutorial. I am in love with this tray. It is sturdy and gorgeous which is the perfect combination. Yep it is a thrift store makeover as well so it didn't cost me much to make. Grab your button stash and lets make a great fall tray with them.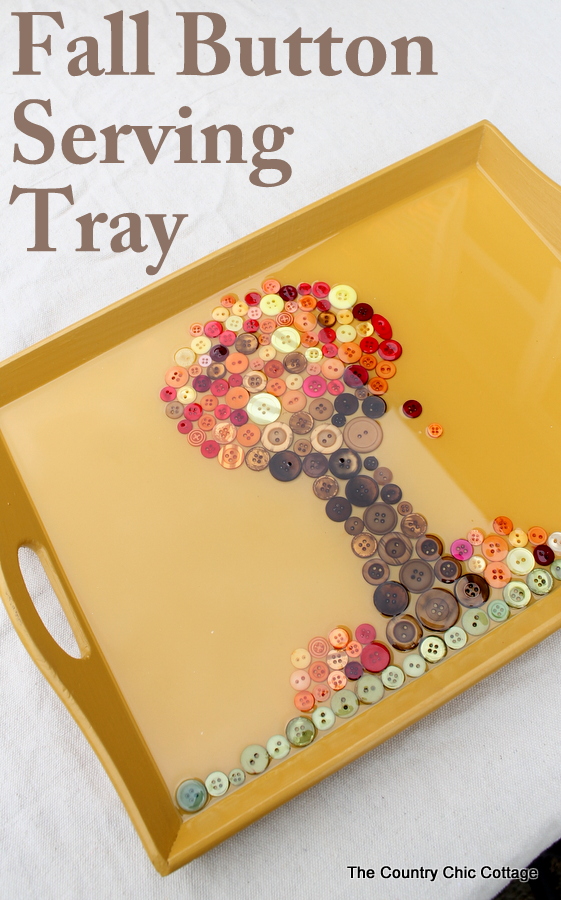 Supplies needed to make a fall tray with buttons:
Start by giving the tray a few coats of the gloss enamel paint of your choice. I like the shine that the gloss enamels give this project. It took me two coats to get the tray properly covered. After the paint had dried and cured, I started laying out various buttons into a pattern I liked.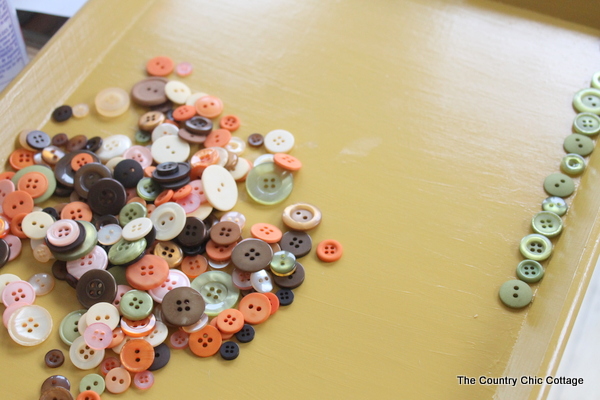 I chose a fall tree with falling leaves but you can make any fall scene you would like on your tray. Don't want a fall tray? Try another pattern with buttons on the bottom of the tray to match your home decor or the season. Glue the buttons in place with adhesive. TIP: Try to pick flat buttons as you will be covering with an epoxy and don't want to have any sticking up.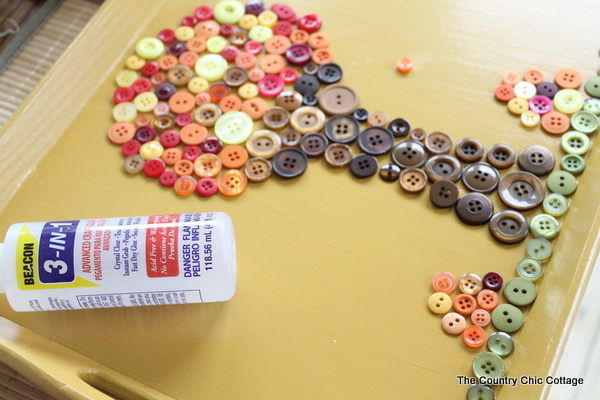 Once the glue was completely dry, I mixed a two coat epoxy to make my tray nice and smooth. Don't be afraid of epoxy! Just mix and pour according to the package directions. I spent quite a bit of time using a flame (in my case a lighter) to pop bubbles that come up from the epoxy itself and the buttons. You can use a hair dryer set on low as well but be very careful. Yes my finished project still has a few bubbles but overall it looks amazing. The buttons seem to create more bubbles than is normal with an epoxy project.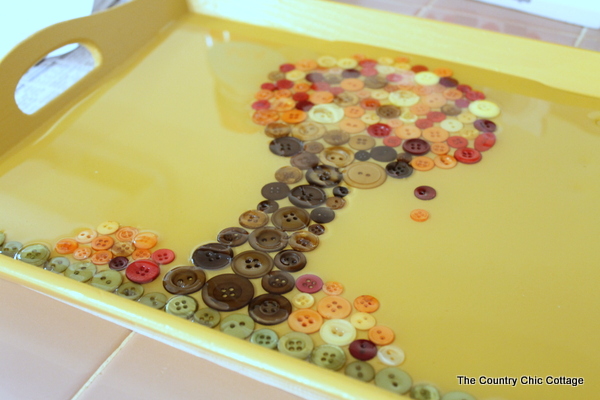 The epoxy on your tray needs to dry for at least 24 hours before you even touch it. Don't be tempted!! You will ruin your amazing project. You will be left with a glass like surface that has a button mosaic embedded inside. I love this tray! If you find some of your buttons stick up out of the epoxy, you can do a second pour. Just follow the directions for that in your epoxy packaging.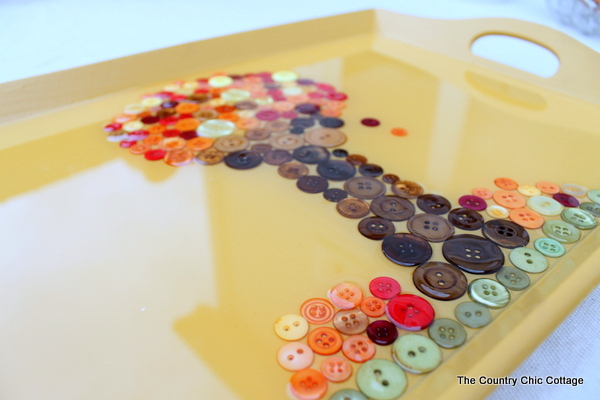 Now lets look at the entire fall tray so you can get an idea of the mosaic I laid out. I love the colorful tree and the "leaves" that seem to have fallen off.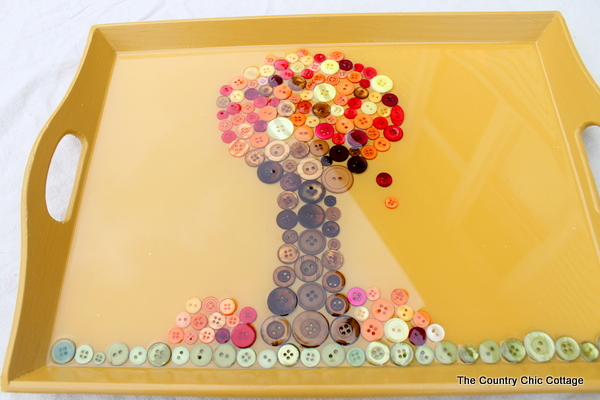 Serve up snacks, party foods, or Thanksgiving dinner on your fall tray that you made with buttons. This is a fun and rewarding project that you can use year after year. Turn an ordinary wood tray into something fabulous this season.