Yesterday I showed you how I came up with
the centerpiece for my Thanksgiving table
. Now I am back with a tutorial for my table runner. A button stamped table runner? Yes a button! Read on to find out how!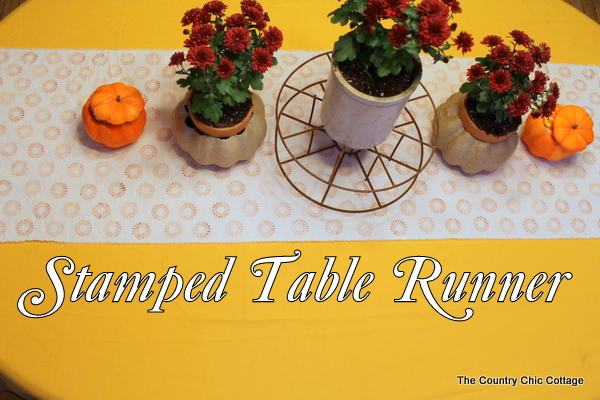 I saw in the latest issue of Martha Stewart Living how to use everyday objects for stamping onto fabric. My head was swimming with ideas. I looked at every object differently. I ran for my bucket of buttons and started playing with them on fabric. This one was by far my fave…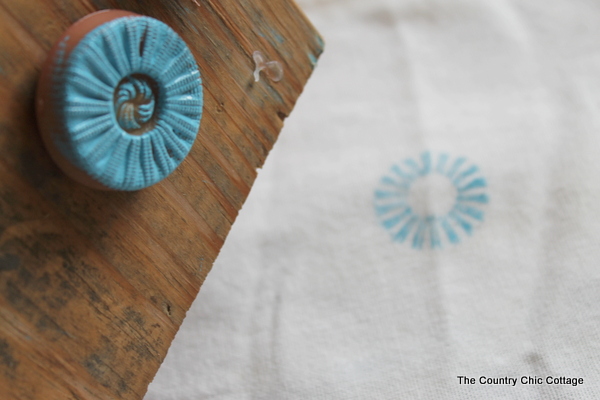 So I used some hot glue to attach it to a small scrap of wood.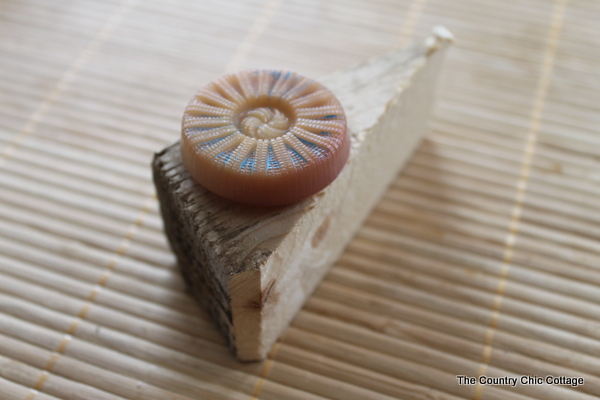 Then I was ready to stamp! I used a combination of red, orange, and golden yellow on each impression. I mixed the colors so that each stamp looks different.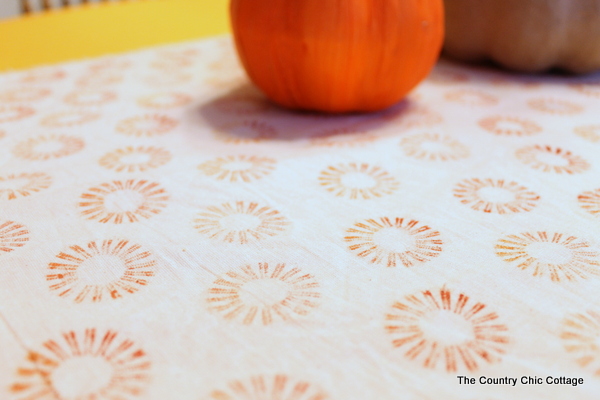 I just painted right onto the button in a thin, even coat then stamped directly onto a torn piece of muslin.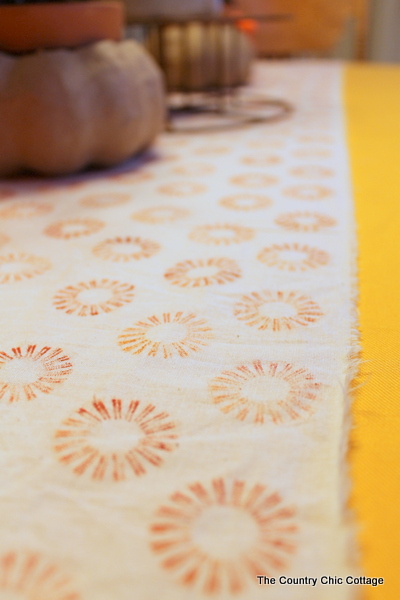 I started the pattern with a ruler then just continued all the way to the end of the muslin. I left the edges of my runner raw as I want a slightly rustic table. You could of course use a pre-made runner or hem the edges.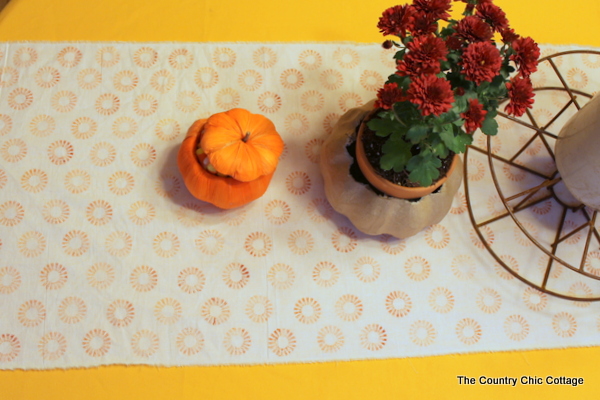 It actually did not take me that long and I really love the results. I am already stalking thrift stores and my home for other objects that would make great stamps. Have you ever used an object as a stamp? What was it? What did you stamp?