A burlap table runner for Easter is the perfect way to celebrate the holiday. This easy to make version will be a delightful addition to your table. Just add some felt, hot glue, and pom poms to a strip of burlap. Follow the simple step by step instructions below. This post is sponsored by Elmers however all projects and opinions are my own.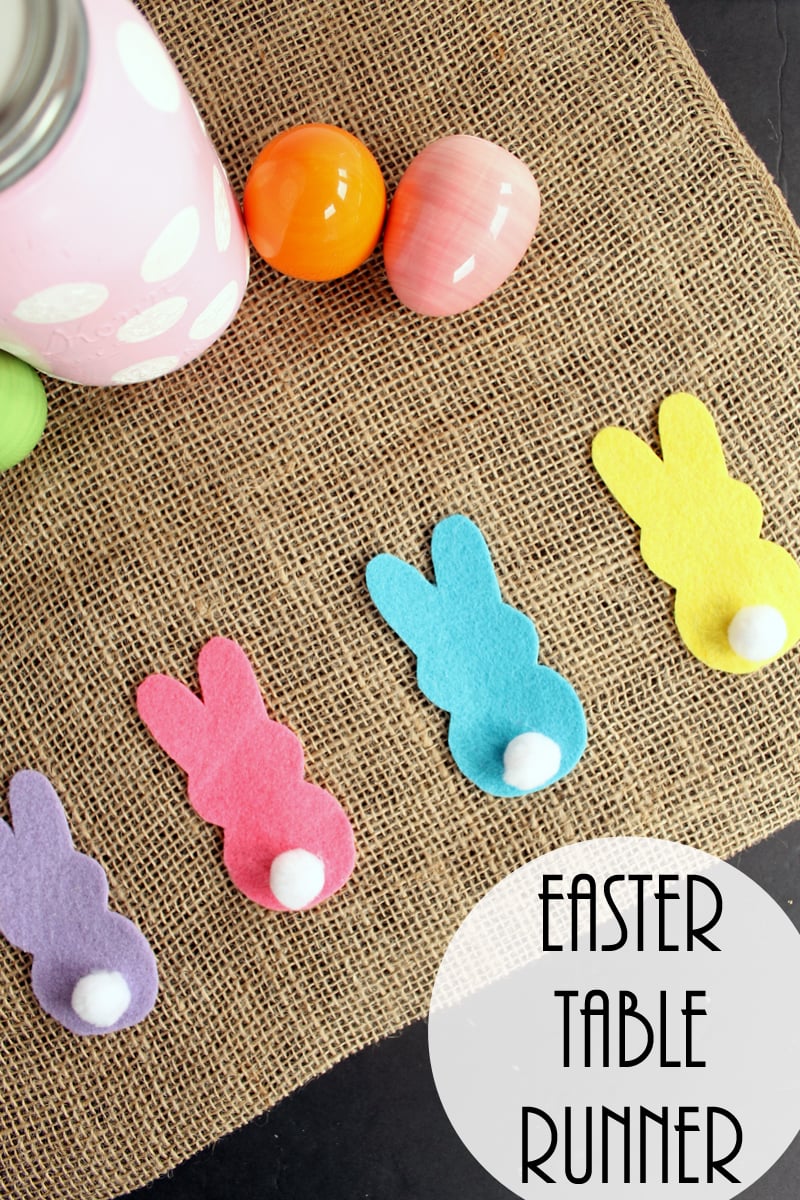 Supplies needed to make this burlap table runner:
Some links may be affiliate links.
Cut a bunny from the printed page. Be sure to print the page onto a full size sheet of paper.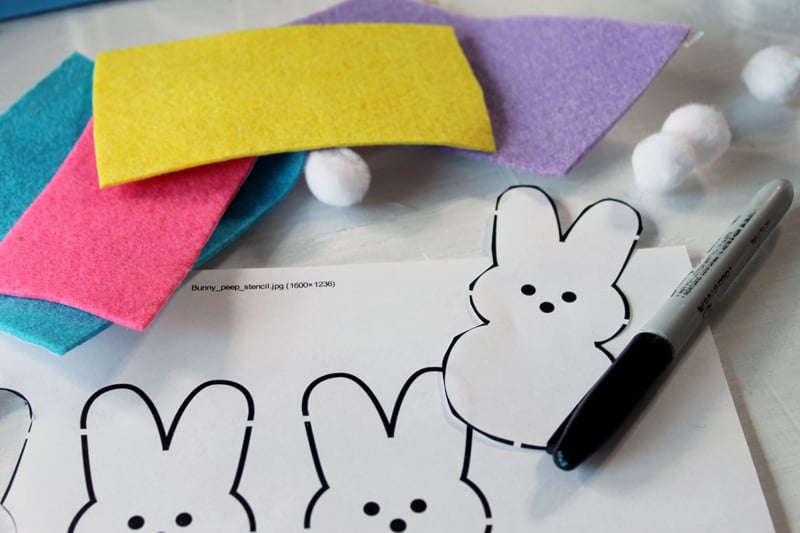 Trace with a marker onto four different colors of felt. I love using scraps for these type of projects!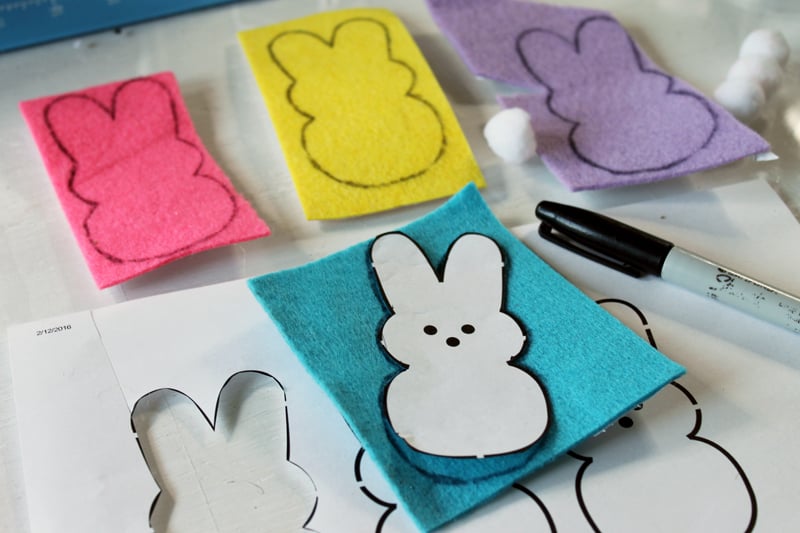 Cut out the bunnies from the felt with scissors. Be sure to cut inside the marker lines.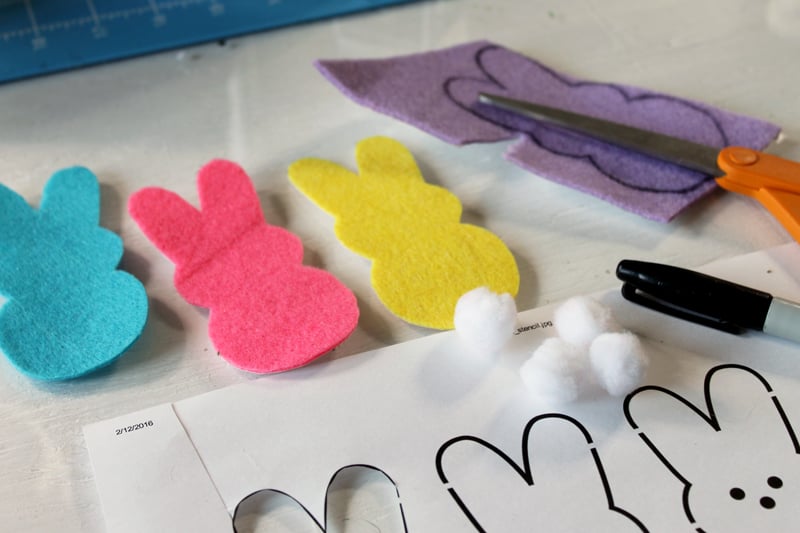 Place your burlap runner onto a non-stick mat or wax paper. The hot glue will leak through the burlap some and you don't want it on your table. Position the bunnies onto the burlap how you would like them to be. Before we use the hot glue, can I talk a minute about the new line of hot glue from Elmers? It is a less mess hot glue so y'all….say good bye to glue strings! This really does take care of the majority of those pesky strings. So be sure to pick up the glue sticks here online or at a store near you. No more picking at your projects to remove those strings!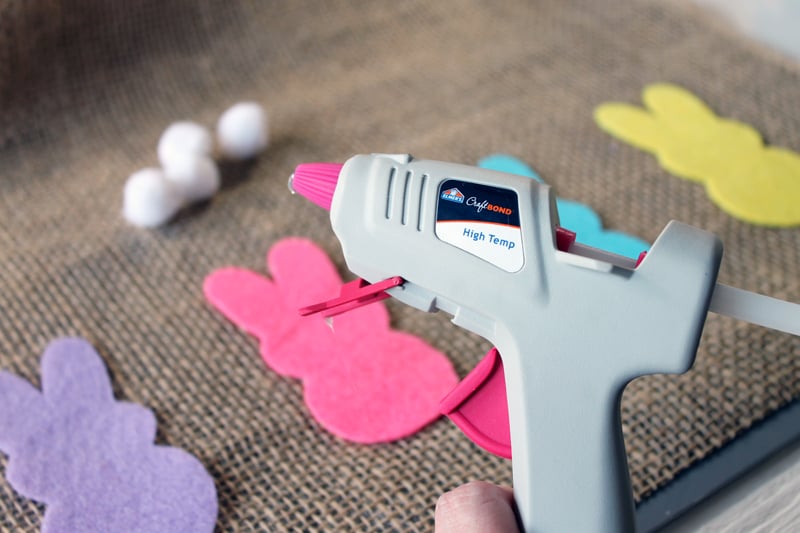 Use the hot glue to secure the bunnies and the pom poms into place on the runner. Lift immediately from the non-stick surface. Allow to dry before setting on any other surfaces.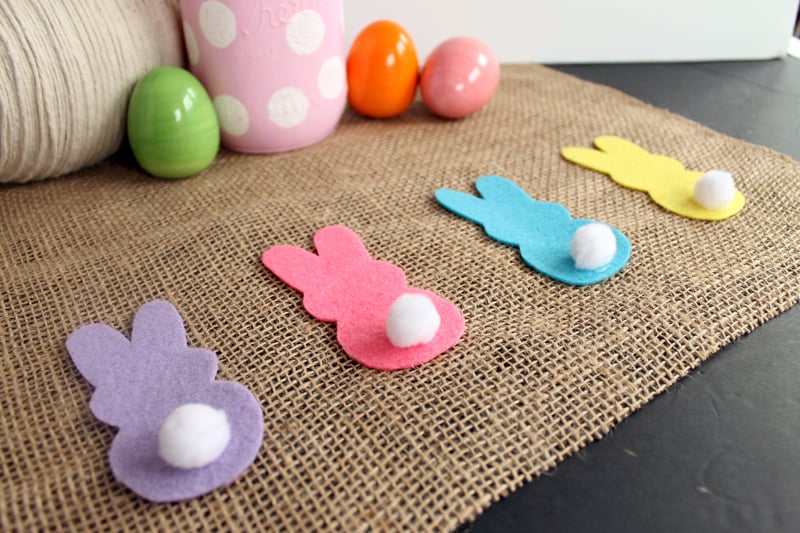 Enjoy your burlap table runner at your Easter table! This cute runner will be the talk of the holiday!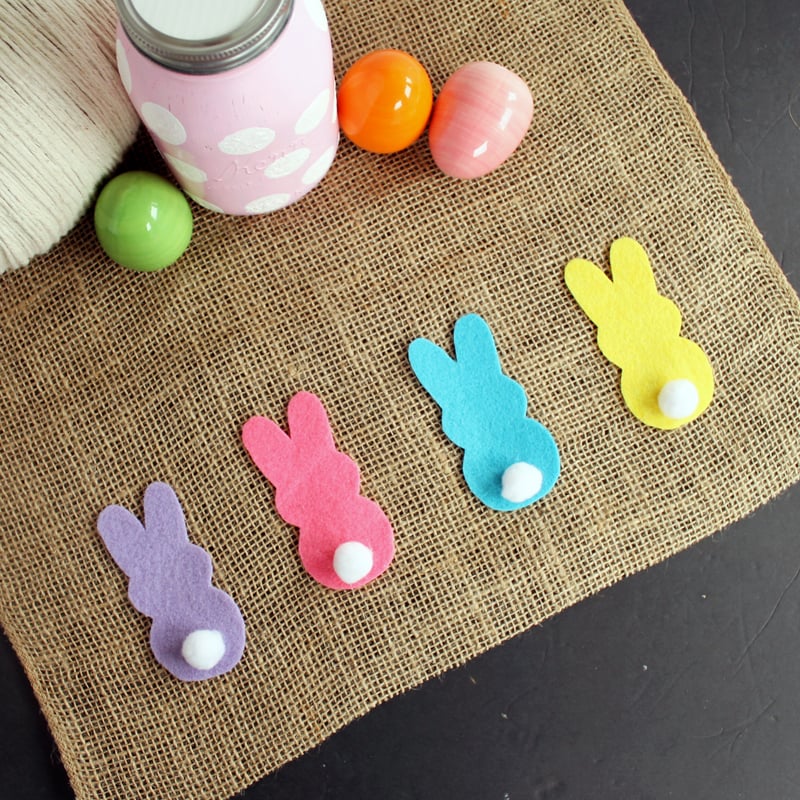 I won't tell them how easy it was to make if you don't! You can also get instructions for making that mason jar here or that twine wrapped egg here. Grab the supplies to make your own burlap table runner for Easter and enjoy this in your home!