A Cadbury milkshake will really hit the spot this time of the year. If you love the mini Cadbury eggs, why not add them to a delectable drink? Yes, you can add them to a milkshake and so many more recipes. Nothing says spring and Easter like Cadbury! I know I have been buying the eggs for weeks and they don't even last long enough to add to a milkshake. So, you might have to hide a bag just so you get to dive into a delicious Easter milkshake.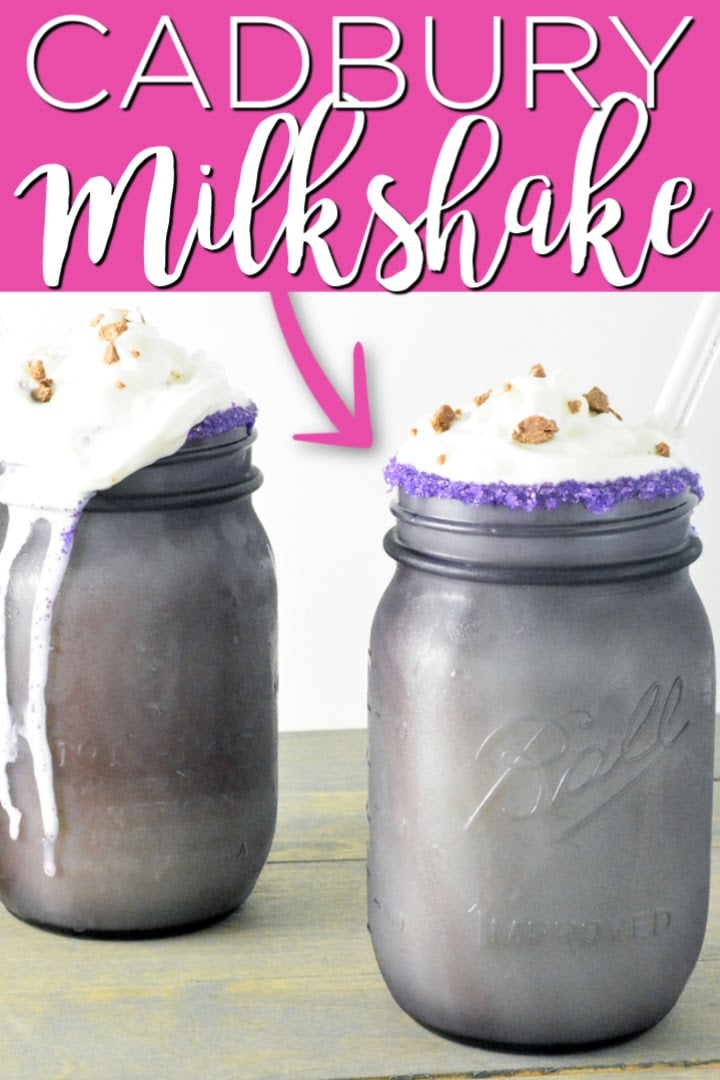 How to Make the Ultimate Milkshake
First, you need to know how to make the ultimate milkshake. For our family, that means a really great vanilla ice cream. So, that is what I am using in the recipe below. If you love chocolate milkshakes, by all means, change up this recipe to suit your tastes. I don't really think you can go wrong here! I would draw the line at a mint milkshake because I don't do mint with chocolate….ever. But you can absolutely have a marvelous mint concoction all your own.
Then, you will need milk. Yes, those two simple ingredients really do make the best milkshake on the planet. I am giving you the proportions that we like as a family but again you can change this recipe to suit your tastes. You might love a thick milkshake while someone else might love a thinner one. Add milk and/or ice cream until the consistency is just right for you.
To whip cream or not to whip cream? This can be debated. I, for one, love a tall stack of whipped cream on top but some may say this ruins the milkshake experience. I say, if you love it, go for it! If you want to skip it, that is okay too!
Cadbury Milkshake Recipe
Now that we covered picking the best ingredients to get the ultimate milkshake, we can add our secret ingredient….mini Cadbury eggs. Once those are mixed into your shake, you will not be able to put it down. You might even have to stock up on those little eggs the day after Easter. After all, a Cadbury milkshake is totally okay in June!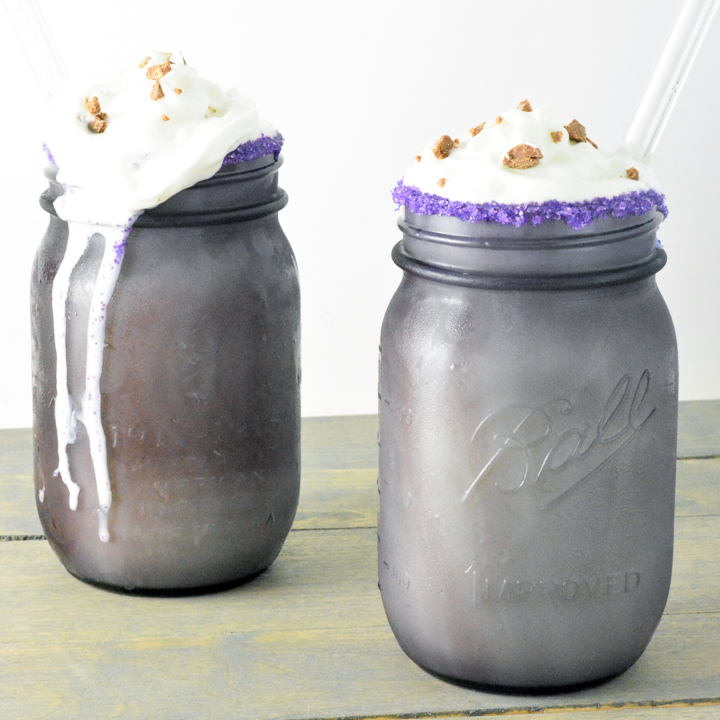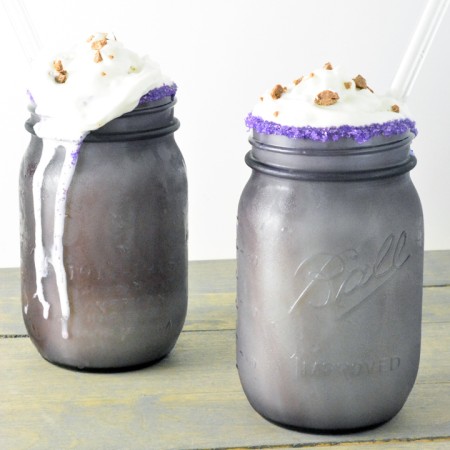 Cadbury Milkshake
Serve up this Easter milkshake recipe for a snack or a satisfying dessert.
Ingredients
1/2

Cup

Milk

any variety

1

cup

Vanilla Ice Cream

any good quality ice cream in any flavor would work

1/2

cup

Mini Cadbury Eggs

add more or less to taste

2

tbsp

Whipped Cream
Instructions
Add the milk and ice cream to the blender and then blend until smooth.

Add most of the mini Cadbury eggs. Reserve a few for the top. Then pulse the blender 5-6 times until the candy is broken into little pieces.

Check the thickness of your shake. If you want a thicker shake, add more ice cream. If you want a thinner shake, add milk. You can adjust as needed to get a perfect milkshake for your tastes.

Pour into your favorite glass or even a mason jar. Top with whipped cream (if desired) as well as a few chopped mini Cadbury eggs.
Nutrition Facts
Cadbury Milkshake
Amount Per Serving (1 shake)
Calories 893
Calories from Fat 405
% Daily Value*
Fat 45g69%
Cholesterol 93mg31%
Sodium 230mg10%
Potassium 424mg12%
Carbohydrates 109g36%
Protein 14g28%
Vitamin A 1048IU21%
Calcium 427mg43%
Iron 1mg6%
* Percent Daily Values are based on a 2000 calorie diet.
Tried this project?
tag us to show off your work!
Now the only question really is, how many of these milkshakes are you going to make?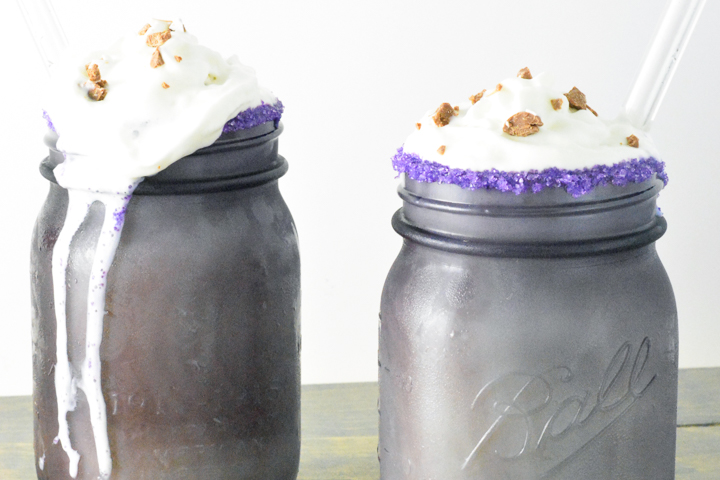 Serving Your Easter Milkshake
If you love the way I served up my Cadbury milkshake, you will want to pick up these purple Ball jars. They make them in other colors as well. So, serving up a milkshake in a jar does not have to be boring. You can, of course, choose a regular glass or even a milkshake glass instead. Me? I will pick a mason jar every single time!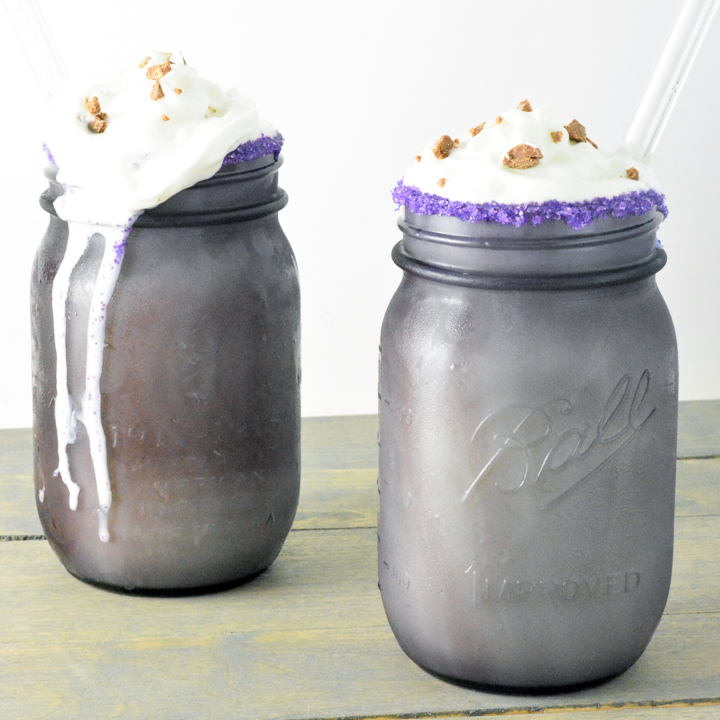 So, be sure to pin or bookmark this Cadbury milkshake recipe. You will be so glad that you did!
Love this ultimate milkshake recipe and want more ideas? Try the links below as well!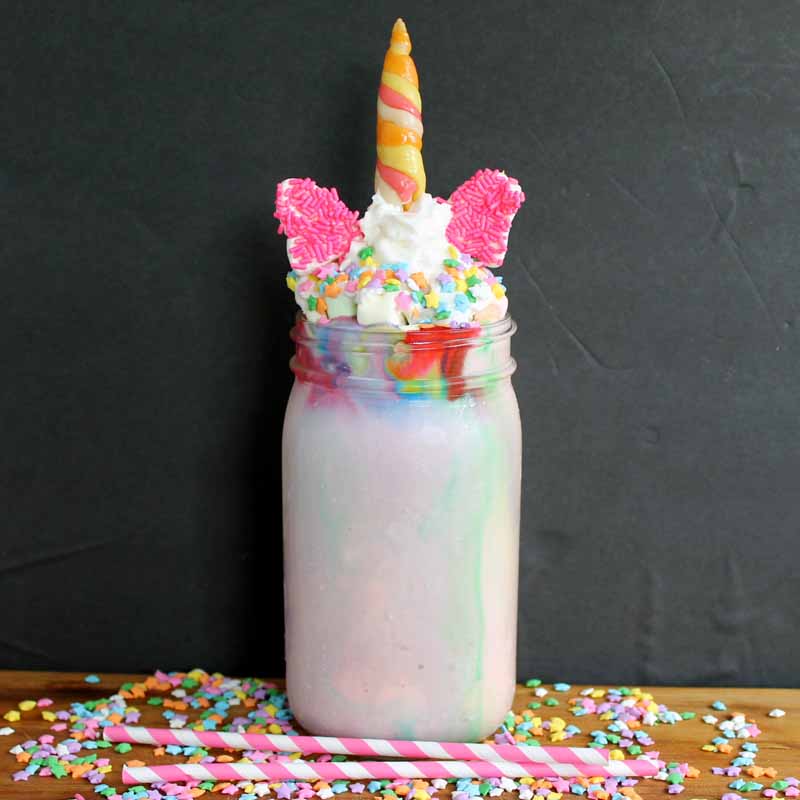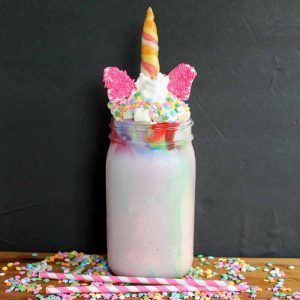 Unicorn Milkshake Recipe
This amazing milkshake tastes great and looks like a fairy tale creature!
Read More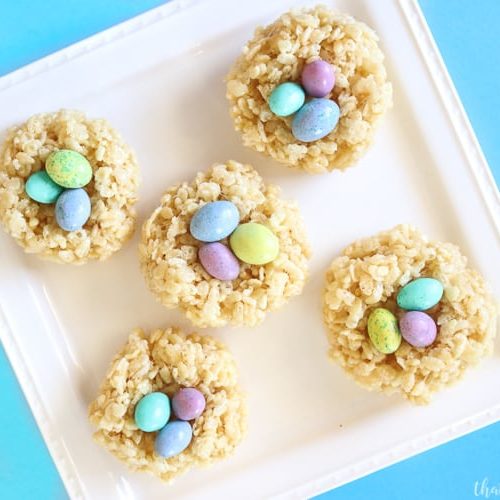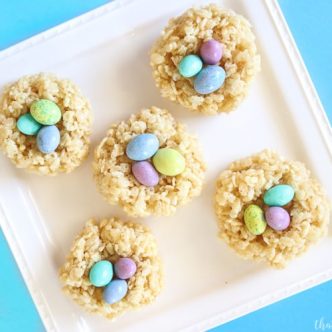 Easter Rice Krispie Treats
Make Easter nests from Rice Krispie treats for a dessert the entire family will love!
Read More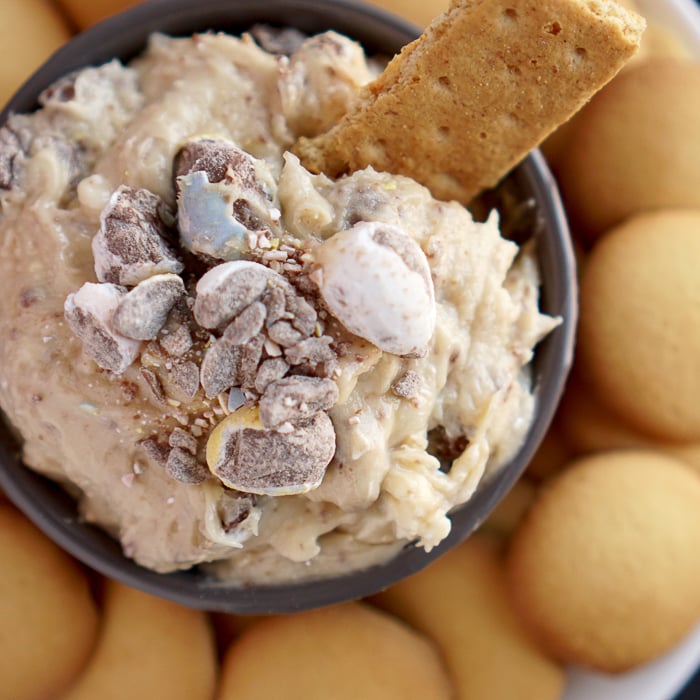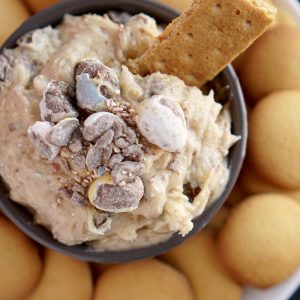 Dessert Dip with Cadbury Eggs
Use those Cadbury eggs another way and whip up this amazing dessert dip!
Read More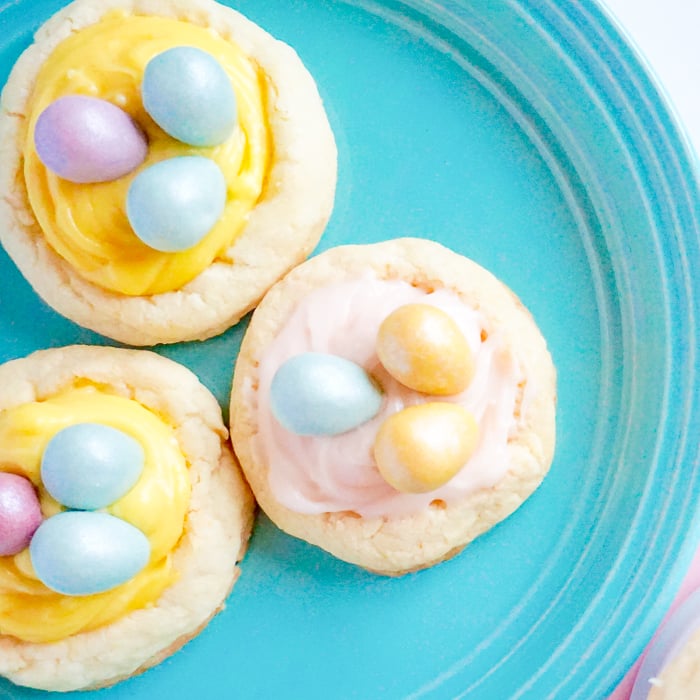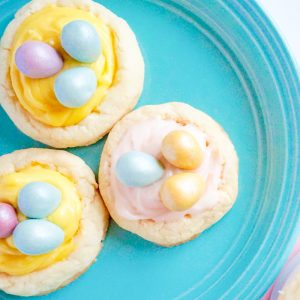 The Easiest Bird's Nest Cookies for Easter
These cookies are so easy and so delicious. I love it when a recipe is a combination of both!
Read More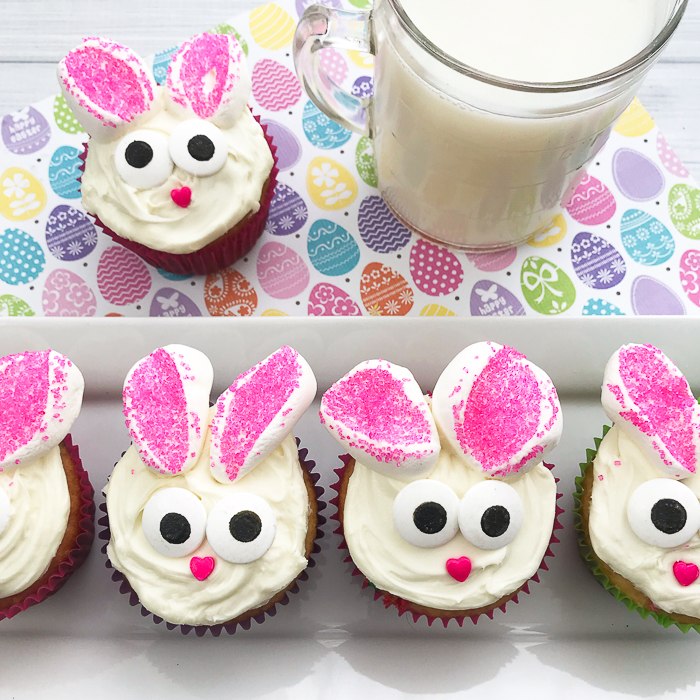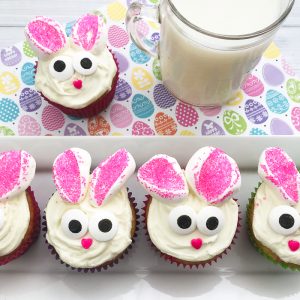 Bunny Cupcakes
Who wouldn't want a cupcake that looks like a bunny for Easter dessert?
Read More