You can make these lemon candles for weddings easily! See just how easy it is below to make your own DIY candles for your wedding ceremony or reception. We used lemons for our version but you could try oranges, limes, or any other inexpensive container. The steps for pouring your own candles are the same. These candles are also great for spring parties and summers by the pool. You will love making your own candles and adding then around your home.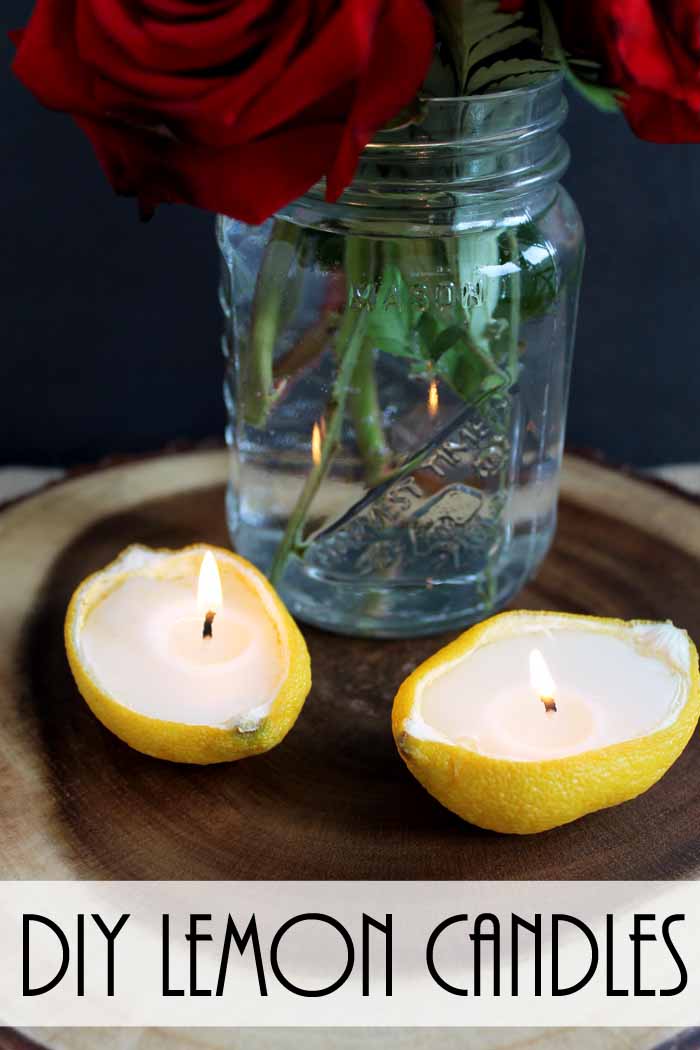 Supplies needed to make candles for weddings:
Some links below may be affiliate links which means that you do not pay anymore.
Lemons
Tin can
Mason jar ring
Small cooking pot
Spoon
Knife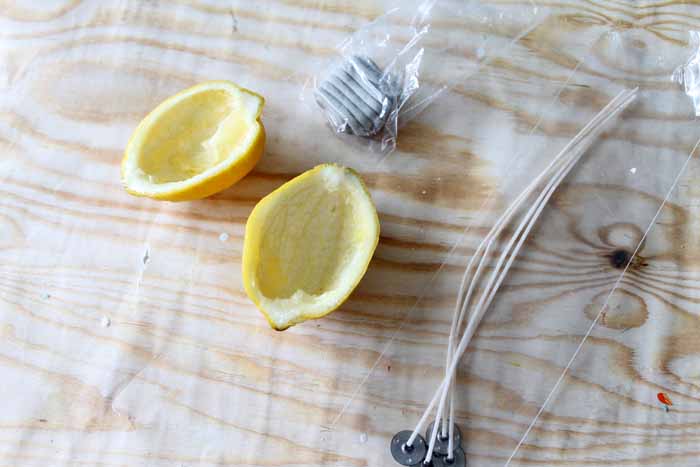 Start by hollowing out your lemons with a spoon. Work it around the edges of a lemon cut in half until the entire pulp is removed. This is perfect for lemons you want to use to make lemonade! We are then going to add the wick to the lemon. Add some mold sealer around the bottom of the wick tab as shown below.
Press well into the bottom of the lemon.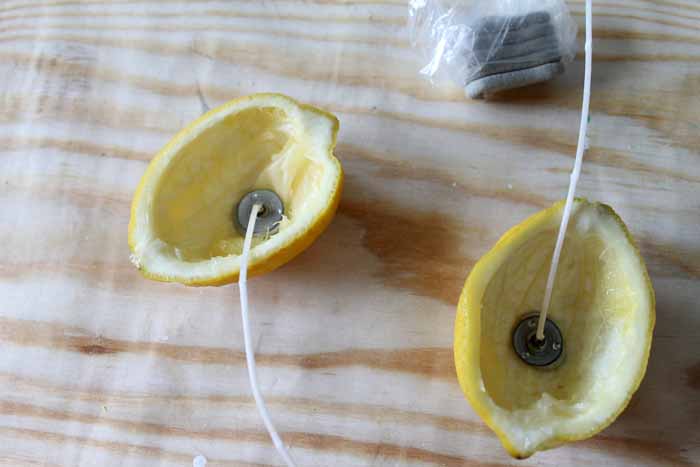 You will need something to hold this up while your candle wax is cooling. I cut a craft stick and used it as a wick holder. See below for the results.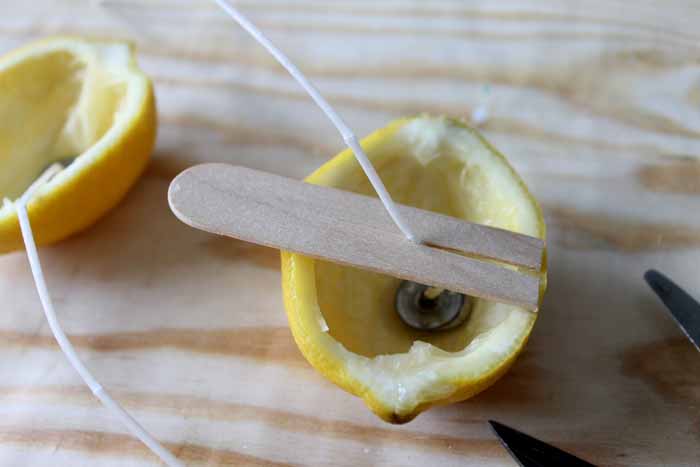 You will then need to melt your beeswax. Add it to a tin can and then make a double boiler by setting the can on a mason jar ring in a small cooking pot that has a little water inside. Heat until wax is completely melted. Use caution! This will be hot! Pour the wax from your tin can into your lemons. You can crease your tin can into more of a spout before adding the wax to melt if desired.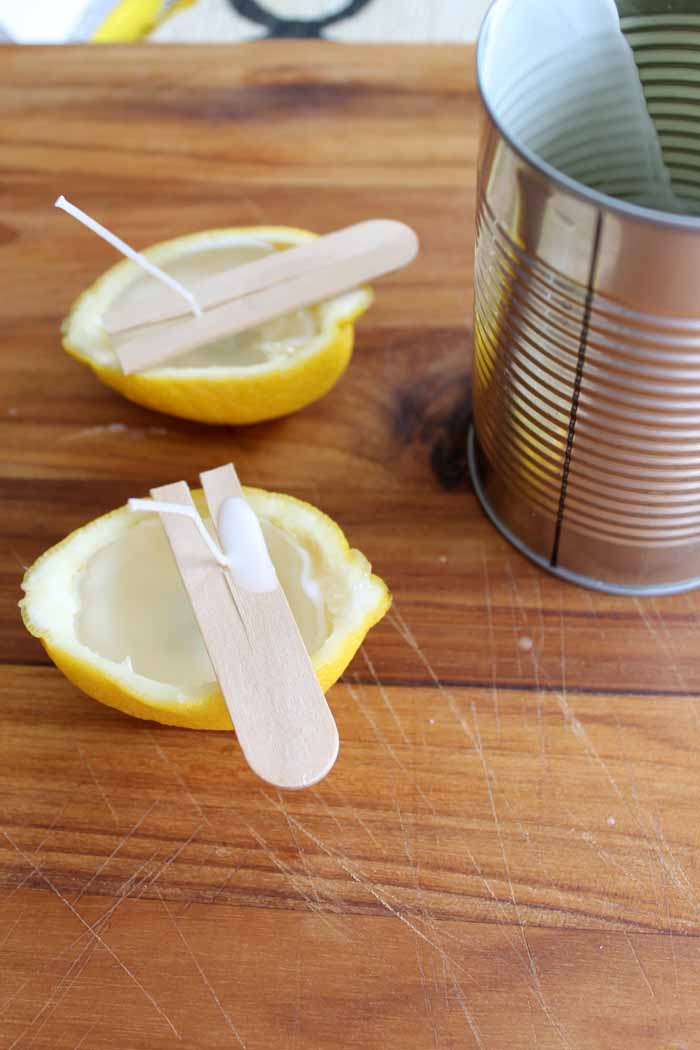 Allow the wax to cool and harden before touching the lemon candles. Remove the wick holders while the wax is still a bit warm.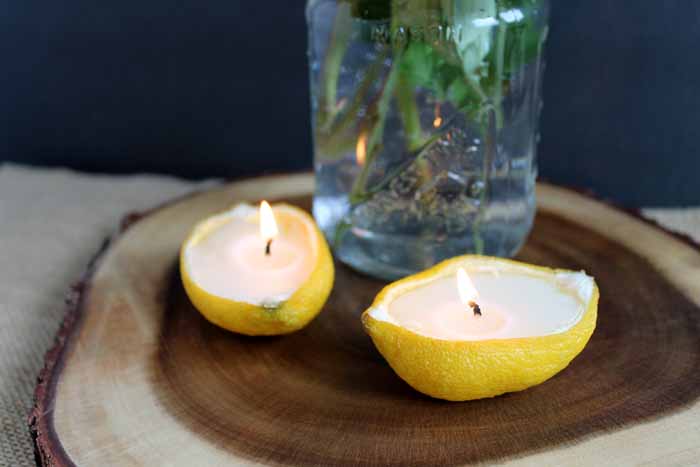 NOTE: You will want to make these no more than 24 hours before your wedding. The lemons will darken over time with exposure to the air.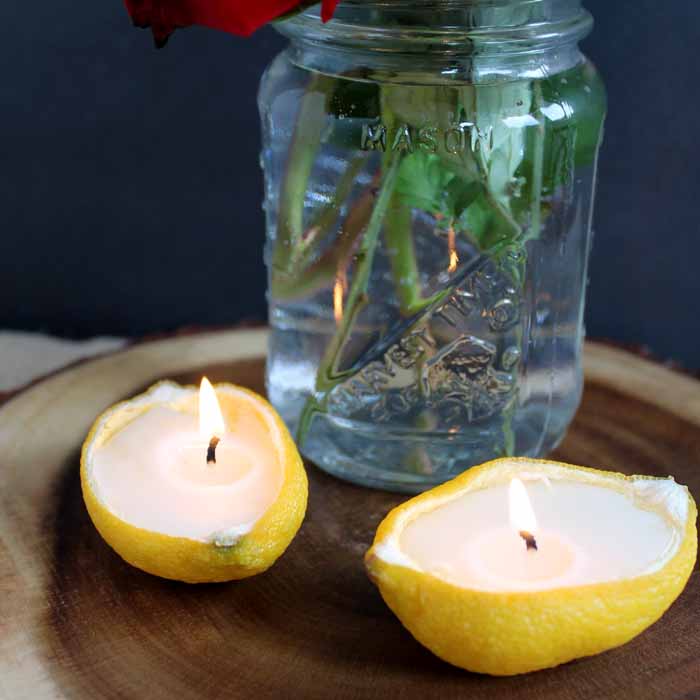 Needing candles for weddings? Look no further than the produce section at your local supermarket! These candles look and smell amazing! They will make a huge impact as decor at your DIY wedding.
Love these lemon candles for weddings and want more DIY wedding ideas? Try our links below!