Planning a wedding? Try our simple wedding centerpieces below! You will love the touch of lemons and the addition of a mossy table number to the front of the vase. These are easy to make yourself and will cut your wedding budget as well. I just love sharing DIY wedding ideas with y'all! I know how important it can be to save money when planning your big day. Read on to see how to make these centerpieces and I will link you to several more centerpiece ideas!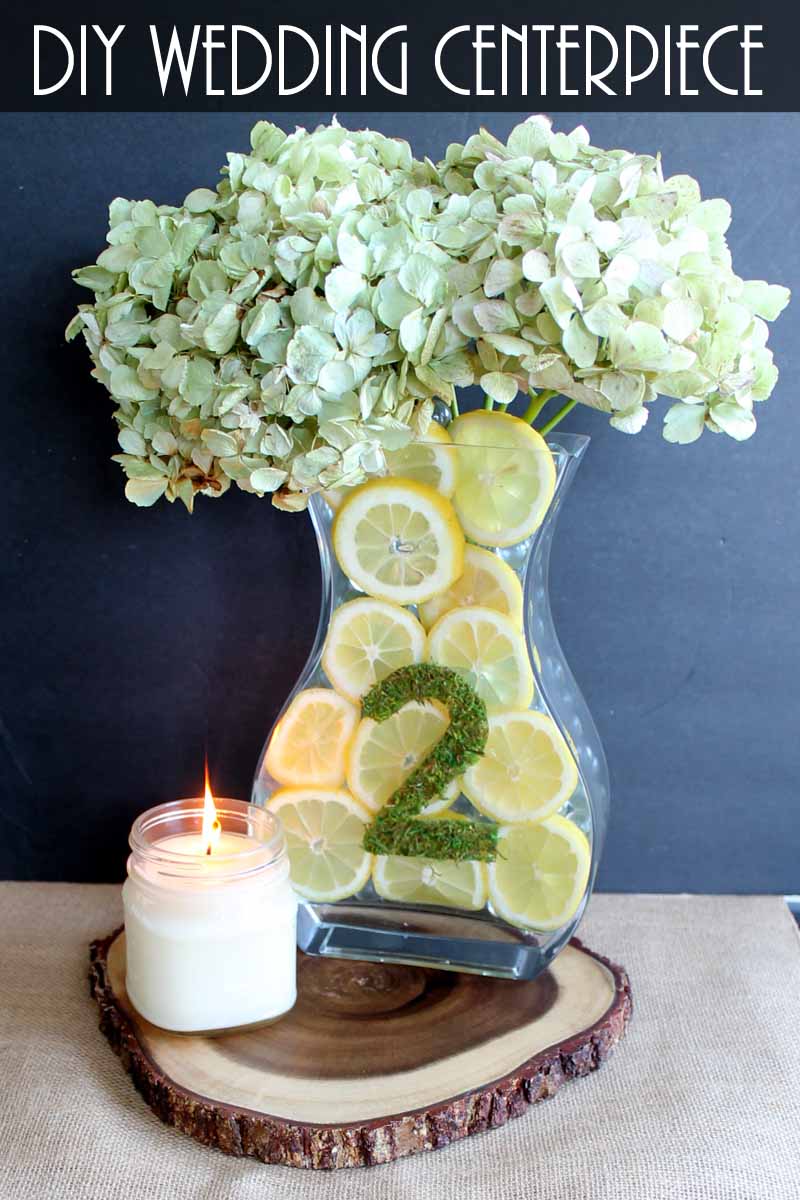 This post is sponsored by Old Time Pottery however all projects and opinions are my own.
Ready to learn how to make this centerpiece with lemons? Click here to see the full set of instructions at Old Time Pottery. There you can find a list of supplies as well as the simple secret to making that moss number in just minutes. Plus I will share just how to get those lemons in your vase easily!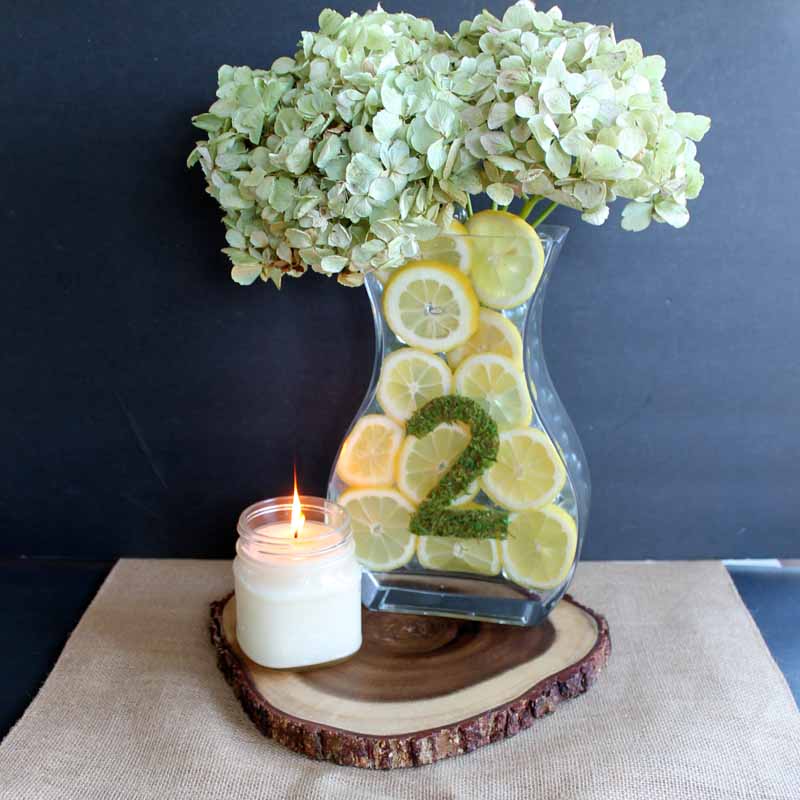 Looking for more simple wedding centerpieces? We have those for you as well! Click around on the list below to see some of our other ideas.
Ready to get the instructions for those wedding ideas and so many more? We have over 100 DIY wedding ideas that you can find by clicking here. With all of those ideas, you are sure to find enough information to plan the wedding of your dreams on a budget. Good luck and happy planning y'all! I hope your big day turns out amazing!