I am sharing some Christmas countdown calendar ideas this week. Next up is the idea of using any chalkboard for counting down the days to Christmas. Of course, I just had to use a mason jar chalkboard for my version but you can use any chalkboard you have on hand. Continue reading below to see where to get that chalkboard if you are really interested. Make sure your kids know at a glance how many days are left until Christmas with this fun idea.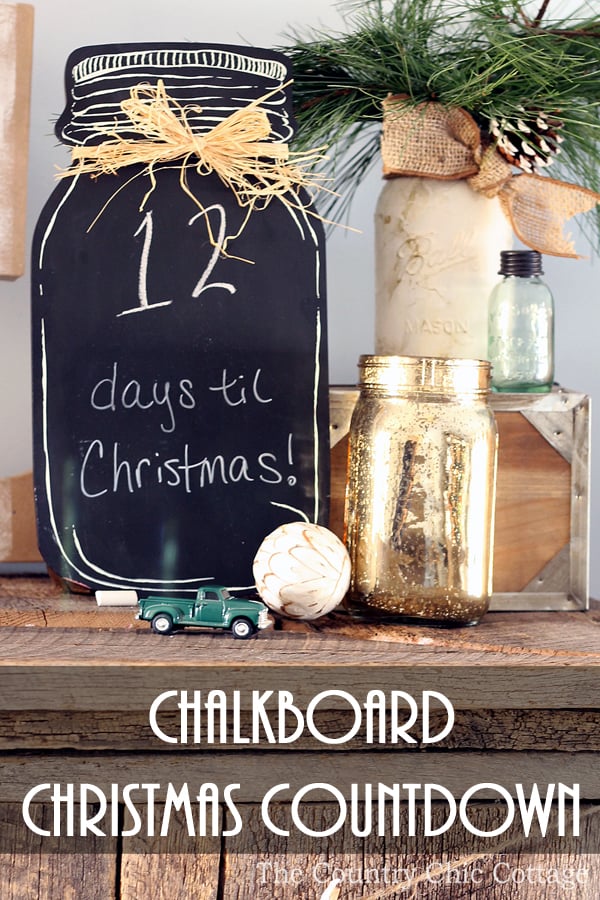 Some links may be affiliate links. You can use any chalkboard you have on hand but you know that everything is better with a mason jar right? You can click here to buy the exact chalkboard that I have. Whichever chalkboard you decide to use, just write "days til Christmas" and start filling out the number above it. I recommend writing the bottom portion with a chalk marker so it will not erase. You can then use regular chalk for the top and erase the number each day until you have counted down all the days until Christmas. Your kids will love this super simple Christmas countdown calendar!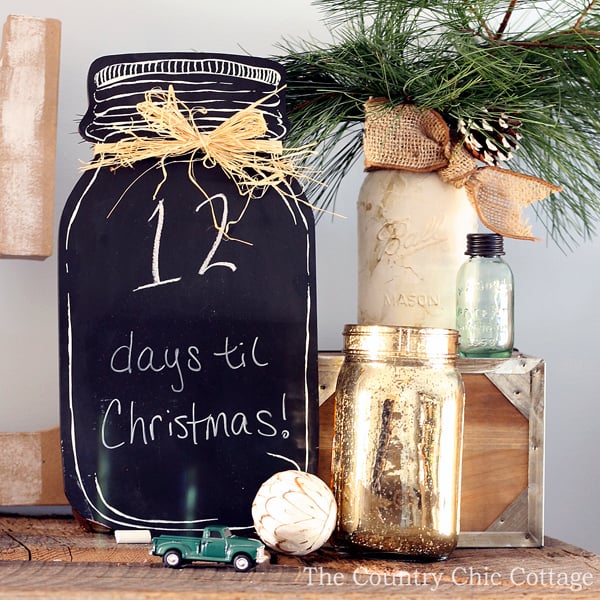 For the other items pictured above head to the following:
I have had a Christmas countdown calendar for years and love the Christmas tradition. If you have never used a countdown or advent calendar before, start this Christmas tradition with your kids. They will love seeing how many days are left until Christmas! Traditionally an advent calendar comes with a gift for each day. If this sounds like something your kids would enjoy better, you can see 18 DIY advent calendars over on the SNAP! blog. Y'all enjoy!