Do you use a Christmas countdown calendar? Make your own countdown calendar printable this year!
I love using a Christmas countdown calendar (which is basically the same thing as an advent calendar). We use one every year with my kids and it makes it so easy to answer that question: "how many days until Christmas?"
Today I'm sharing this life-changing countdown calendar printable that is completely free for y'all. It will make your life so much easier because all you have to do is print it out, stick it in a frame, and let it do its job!
Follow along below on how to get it set up and don't forget to grab your own printable countdown calendar.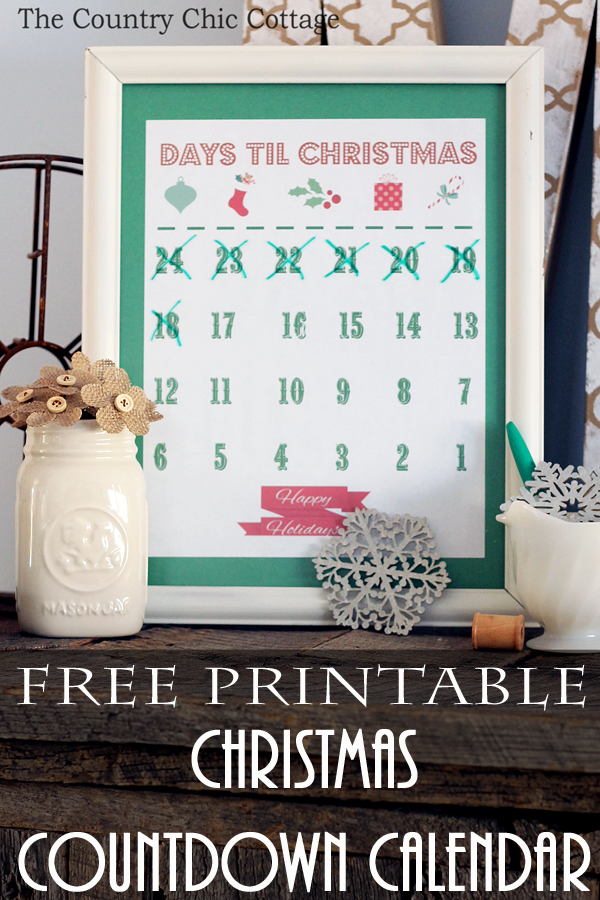 How to Use Your Christmas Countdown Calendar
Follow these steps to print out and use your own countdown calendar this holiday season.
Print Your DIY Advent Calendar
First of all, you can download the free printable by signing up for our newsletter below. Look for a box below with a picture of the download you want. Add in your information and the instructions to get your file will be sent to your email.
The file will be in PDF formatting and you can print as many times as you like after downloading. After it has finished printing, you may need to trim any excess from around the edges. Please note that this file is for personal use only. You can also email me if you have any issues getting the file.
Frame Your Christmas Countdown Printable
Then pick the frame of your choice. I used an 11×14 frame and popped my Christmas countdown calendar inside with green paper behind it.
Go ahead and re-assemble your frame with the glass on TOP of the calendar.
Use Your Countdown Calendar Daily
Now that you have it printed and ready to go, use a dry erase marker each day to mark off the days. No more need to answer that infamous question because this little piece of Christmas art will do the job for you!
Bonus: by using the dry erase markers, you can use this same calendar printable year after year (how cost effective is that?).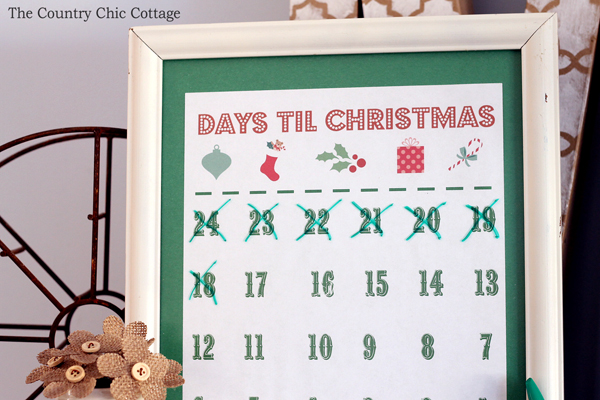 Love Christmas Crafts? We Do Too! Check These Out:
Notes and Tips About Your Christmas Countdown Calendar
To help you get the most of your calendar, try following these tips.
Add This Framed DIY Advent Calendar to Your Christmas Decor.
It's so stylish, and cute, and perfectly seasonal, that it will look amazing no matter where you decide to display it.
My only recommendation would be to have it somewhere that you see frequently to help you remember to mark if off each night!
Pick a Certain Time of the Day to Mark Off a Date.
If you do it the same time of the day you will be less likely to forget. Yep, I get it – I know crazy life can be at the holidays. Sometimes moms just forget things like this!
That little problem won't last long, however, because soon your little ones will get excited about marking off the days so you won't even have to remember. They'll remember it for you!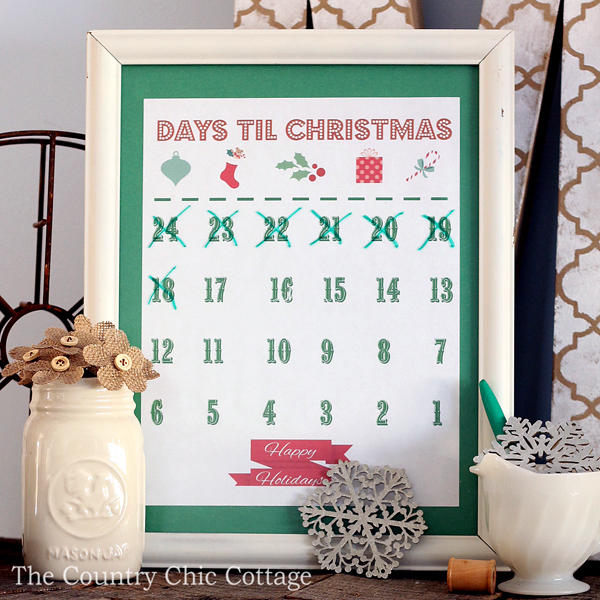 What do you think? Isn't it gorgeous? Go print this printable Christmas countdown calendar for your kids today (before you get busy and forget)!
More Countdown Calendar Ideas
I have a few other Christmas countdown calendar ideas from years past that you may love as well. Click here to see how to turn toilet paper rolls into a countdown calendar.

You can also make this fun countdown calendar from mini envelopes in just a few minutes.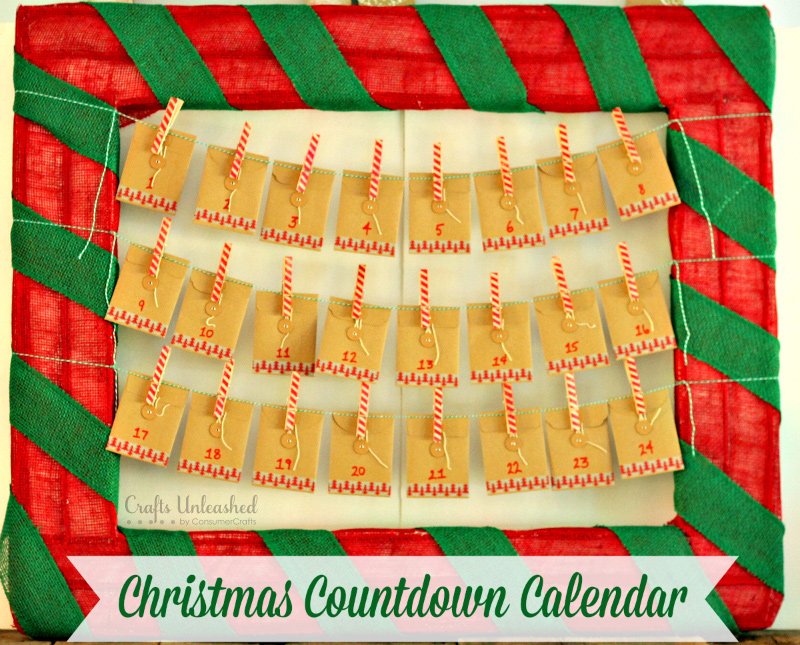 More Adorable DIY Christmas Projects You'll Love: