The weather is getting warmer (finally) and that means it is time to choose the right plants for your landscape. What? You have no idea how to do that? Yea. I have issues with landscaping. It is time y'all knew. But this year I have help. I am signing up with the Garden Club from Home Depot. Why? The very first reason is a $5 off your next $50 garden purchase coupon when you sign up. We all know that $50 is going to be easy to spend at The Home Depot garden center this spring right? Plus you get more coupons throughout the year once you join. The next reason is the expert advice you can find on the Garden Club. For instance, there is a huge place to search for plants. Yep. The Home Depot will help you choose the right plants for your landscape!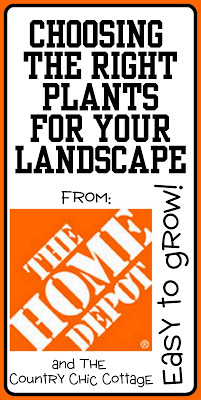 Ready to try it out? First lets get you to the plant index. Head on over to the Garden Club by The Home Depot. In the sidebar you will find this button for plant search. Oh and while you are there be sure to click the button to follow The Home Depot on Pinterest!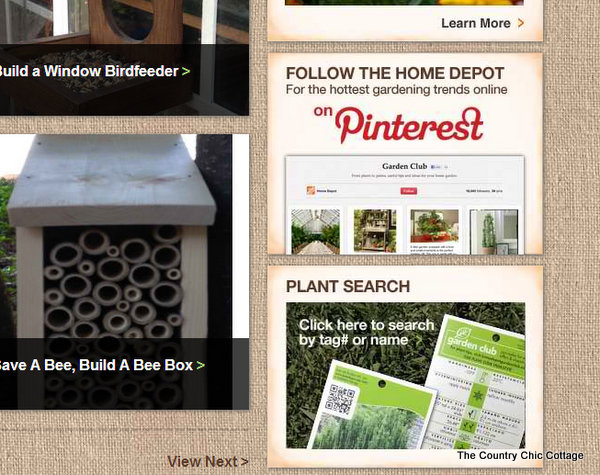 So the first thing I love about that plant search feature is that it gives you the top 5 in each category right when the page opens up. I can see me making a list of those top 5 perennials and heading on out. But wait y'all! We need to check a few things first.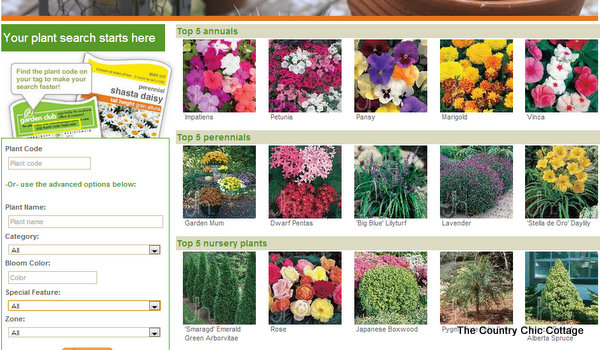 First lets click the perennials and make sure they are going to grow well in our area of the country. Plus know where you are going to put the plant. How much sun does that area get? Look at how tall and wide the plant gets. Will that work in the area you have in mind? How easy is the plant to care for? Be sure the answers to all of the questions are right for you and your landscape before adding the plant to your list.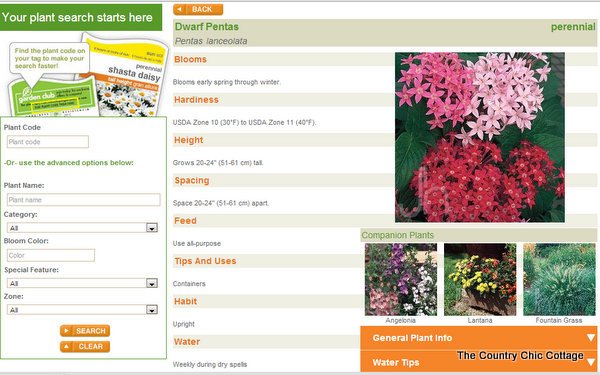 So maybe those top plants aren't working for you? Lets search by area. First of all back on the Garden Club by The Home Depot home page you will see a zone map. Let's see what zone we are in so we can make some informed plant decisions. Click on the map to open it up larger.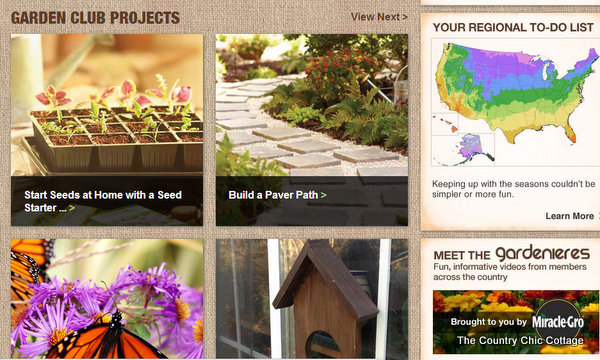 I can see from the map that I am in Zone 7. You can also click on your zone and get a to do list for this time of year. Ever planted your landscape plants too soon? Yea I think maybe we all have. Save yourself some money and be sure your zone is ready for planting with this tool.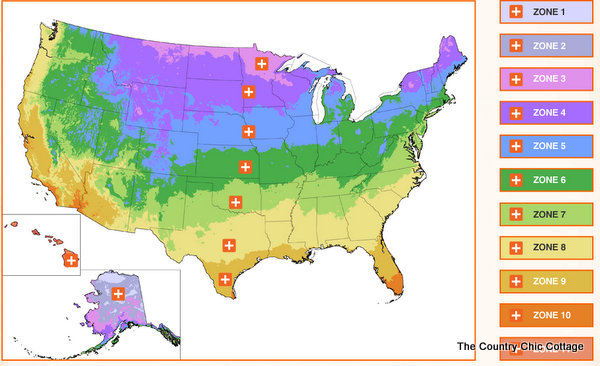 So back to the plant index. I searched for perennials that are low maintenance in zone 7. There were almost 300 results! I have some investigating to do now. I am off to pick plants for my landscape. Why do I need help? Yea this is the state of my landscape right now.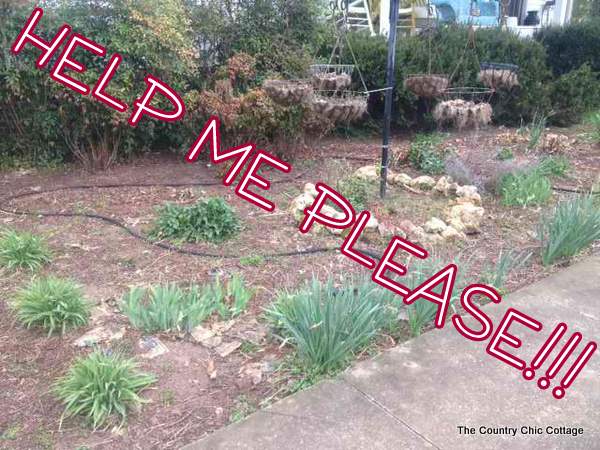 The Home Depot is saving me just in time don't y'all think? Stay tuned as I have an entire series of posts planned where The Home Depot is going to help me around my yard. In the meantime, make YOUR plans and figure out the best options for YOUR yard over at the Garden Club by The Home Depot.