Our list of the best indoor plants for allergies might just have you running to your local nursery. Did you know that house plants can be used to clean the air in your home? Yes, they are not only pretty but they are functional as well. That my friends is a win-win! Add some of the plants we list below to your favorite planters and start cleaning the air in your home naturally. You will be so glad that you did!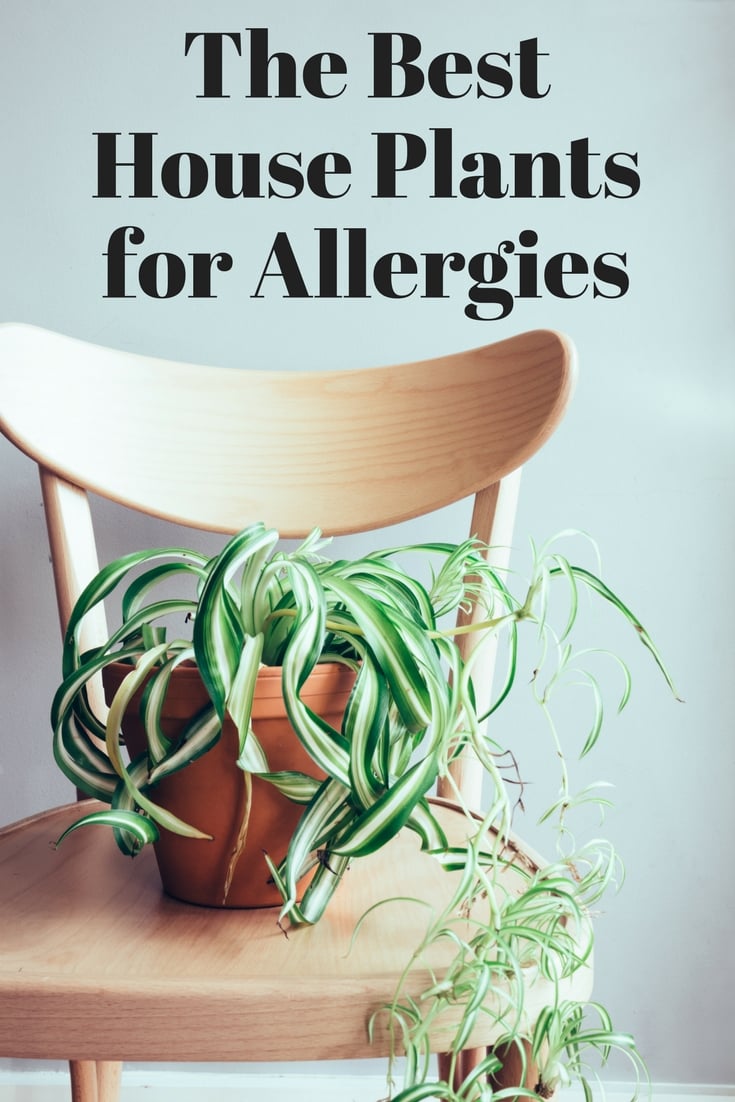 House plants are on my go-to list for home decor. They add that touch of "home" to any house. When those plants can also help those that suffer from allergies I really get excited. Become a plant mom and get some allergy relief. This may be the best idea ever for those that want to clean the air in their homes and have some gorgeous decor to show off as well.
So, pick up some elegant, stylish home decor accents can help to clean the air you breathe. I did want to share a list of the best plants for this purpose, however. When it comes to cleaning the air your breath, not all plants are created equal.
The Best Indoor Plants for Allergies
After a little research I dug up the best plants for allergy sufferers and I have listed those below. You can definitely head to your local nursery or home improvement store but I have also had great luck buying plants from Amazon. I am linking each of the plants below so you can shop right from the comfort of your own home.
NASA and the Associated Landscape Contractors of America conducted a study in the late 1980's and these plants were among some of the most successful indoor plants to be found to purify the air.
I love a touch of leafy green in all areas of my home. Elegant, free-flowing, natural…all in one package! It is just a bonus for me that they are also good for the air that my family breathes.
Worried about your pollen allergies? Have no fear, indoor plants do not pollinate as often as outdoor plants and are not a bother for pollen allergy sufferers. So go ahead and add some plants to your home today! The natural look can give a boost to your home decor while aiding your allergies!
NOTES: Always remove any dead leaves and never over water. Overwatering can aid in mold formation and cause a whole other allergy….we would not want that!
Disclaimer: While I love indoor plants for their elegance and air cleaning properties, I am not a doctor, nurse, or health care professional. Always check with your doctor before adding plants to your home if you have any questions.
Do you have plants in your home? Did you get them for looks or for air cleaning properties? And did you even know they could help clean your air? Use our list of the best indoor plants for allergies and grow your plant collection. You will be so glad that you did!
Want to see my favorite cleaning supplies and products?
I have gathered all of the products I love using around my home into one great section of my Amazon storefront. You can click here to shop! If you're looking for just about anything to clean your home, I probably have an option that you will love!