It is Day 2 of Craft Lightning and I am here with a fun free printable Christmas cootie catcher that your kids will love. First be sure to link your quick and easy holiday crafts up to our Craft Lightning linky party and catch up with the fun by heading over to day 1, day 2, day 3, day 4, and day 5. Remember your craft could be featured here this week once your link up your holiday craft that takes 15 minutes or less to complete. Are you ready for my latest cootie catcher? I hope so!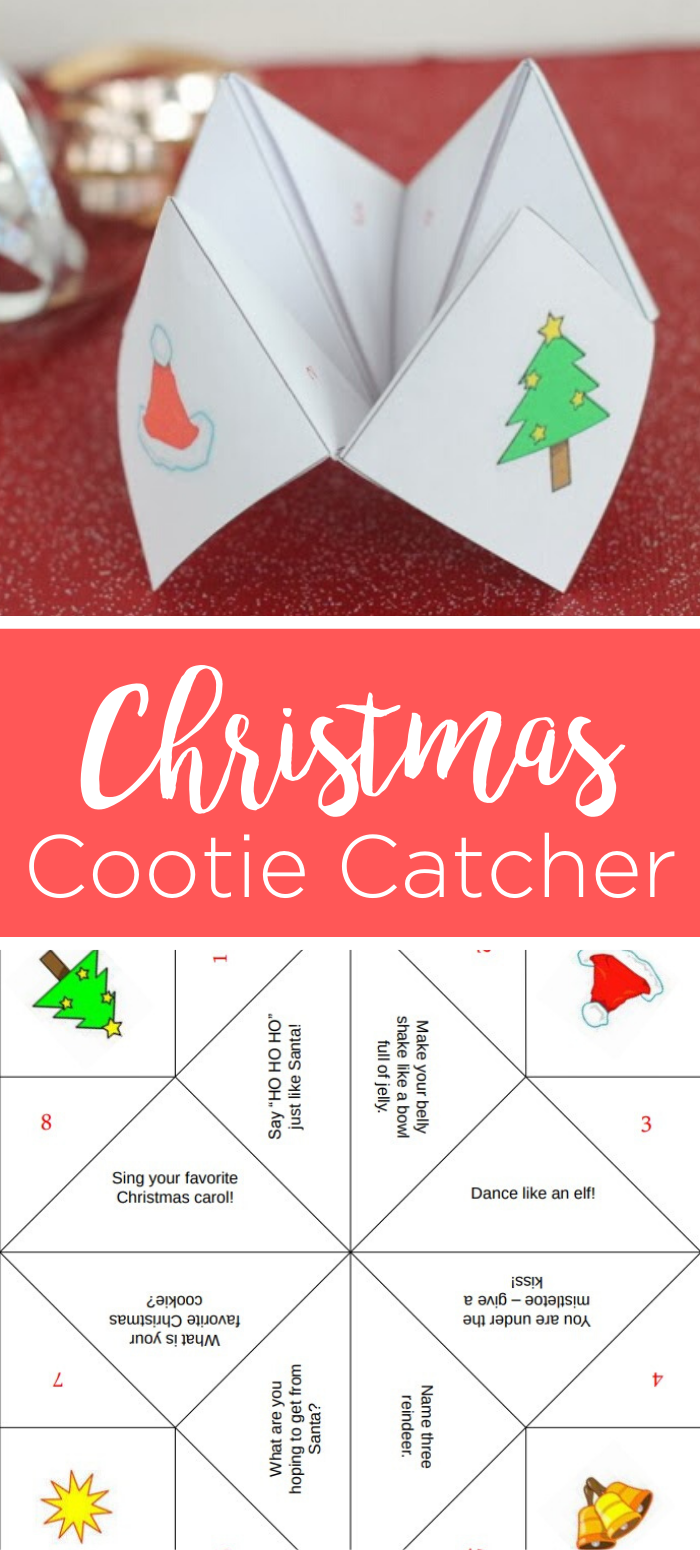 You can click here to print your own Christmas cootie catcher. For this version of the cootie catcher, the kids pick a picture (hat, tree, star, bells) then move it back and forth while spelling the word. Then pick a number and again go back and forth but this time while counting. Pick another number and lift the flap to read what is inside. There are folding instructions on the bottom but if you have trouble there is also a great description over on wikipedia(yes cootie catchers are even on wikipedia).
Be sure to print this one for your kids and laugh like Santa or dance like an elf this holiday season. Cootie catchers are fun, free, and pure entertainment (at least for a while!). Print this free printable Christmas cootie catcher today.