First of all a huge thank you to the person that built our house and had small tile installed on the kitchen counter tops. It is a pleasure to clean. Can you tell I am being sarcastic? I FINALLY have a quick and easy way to get clean grout with no chemicals. This has been a battle I have been fighting for over 10 years. And today my friends I have a solution.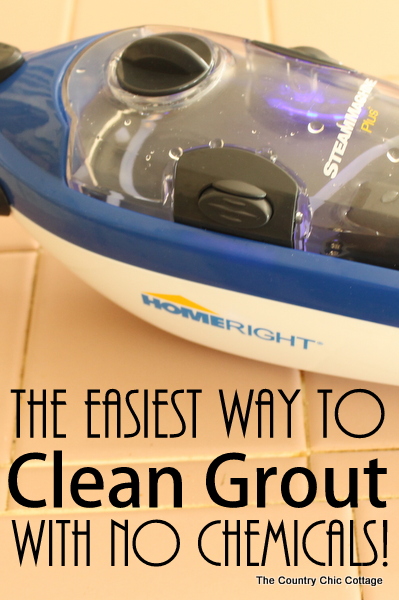 When HomeRight approached me about reviewing their HomeRight Steam Machine Plus I admit I was skeptical. I have been steam mopping my floors for years. What is this steam mop going to do that my current one does not? Then I looked it up online…..

This steam "mop" is so much more. You see it comes apart. Why is that important? You now have a portable hand held steam machine and an upright steam mop…IN ONE! My mind was blown and I was writing back with my address for review so super fast.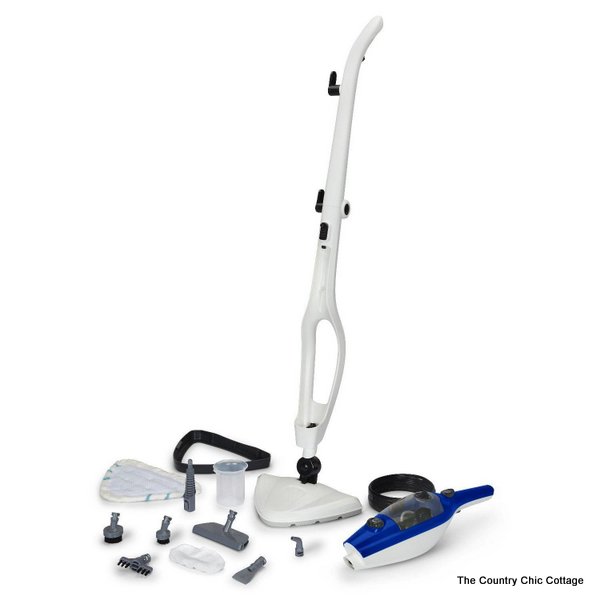 Once I had the HomeRight Steam Machine Plus in my hands. I had a tough decision. With all of these options, what is a girl to clean? (Psst…I have a list of 25 ways to clean naturally with steam if you need ideas.) I spread out all of the accessories that COME WITH the machine (yep no extra purchase required) and I saw the most amazing attachment ever invented (okay that is only my opinion not a proven fact). The grout cleaning tool. My kitchen counter never knew what was coming.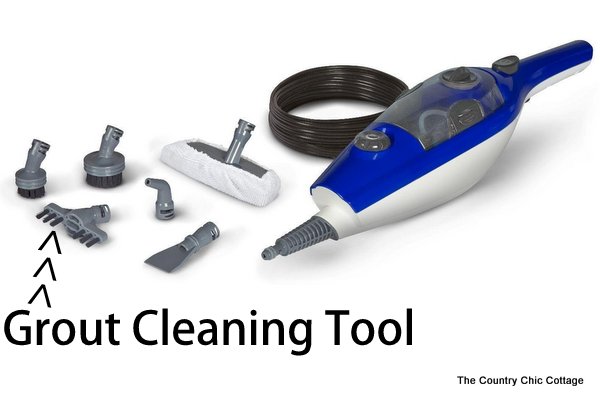 Before I amaze you with the before and after, lets talk a bit about the HomeRight Steam Machine Plus. It was super easy to assemble right out of the box. I added water and was ready to steam in minutes. Just plug in your unit and you will first get the red light. It is warming up and NOT READY yet….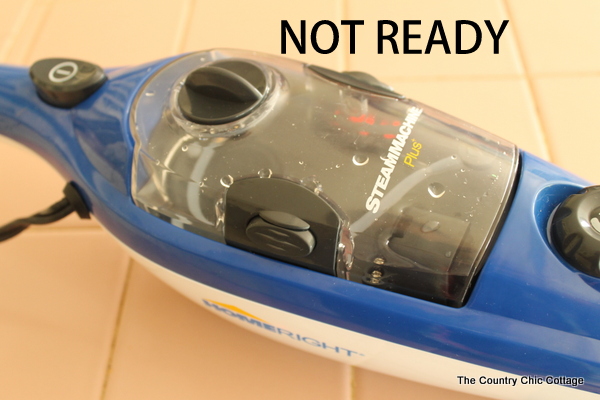 As soon as that light turns blue you are ready to clean that grout and make it beg for mercy. The grout cleaning tool just runs along your grout lines while you press a button to emit steam. I turned mine all the way up for maximum steam power. Yes the HomeRight Steam Machine Plus also has a knob so you can control the amount of steam you use depending on the job.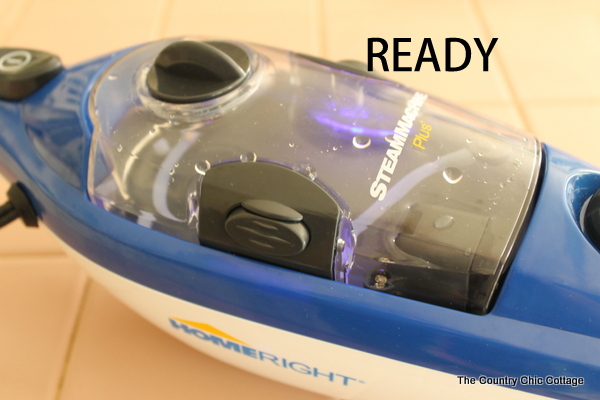 Are you ready for the before and after? No judgement m'kay. It is grout. On kitchen counters. With 3 kids. It drives me crazy it gets dirty so fast. It literally took me 10 minutes to steam clean this area and I was thrilled. No chemicals, no drippy mess over the sides, just white grout! Let the angels sing.
I also ran the HomeRight Steam Machine through the ringer by cleaning my stove top. You NEED this product for the greasy mess alone. I love that you can use this for occasional jobs like the stove but also weekly jobs like mopping your hardwood floors. One machine. So many uses. Yep I am sold. If you are looking to clean grout with no chemicals, I really feel that this is the product for you. I have tried so many things over the years and this one was quicker, less messy, had no smell, and made me feel good about sanitizing and cleaning my home even with little kids running around. I have had no issues with the HomeRight Steam Machine Plus so far and I believe it is definitely worth the investment. This post was sponsored by HomeRight but as always all opinions and projects above are my own. Please follow all safety instructions that come with the machine. The steam is HOT and you should always use caution when operating.
Now you can print the complete guide to natural cleaning and keep it as a handy reference around your home. There are 225 ideas for using vinegar, cream of tartar, lemons, hydrogen peroxide, steam, baking soda, corn starch, salt, and rubbing alcohol to clean! Yep all of those things you probably have around your house already can be really powerful all natural cleaners.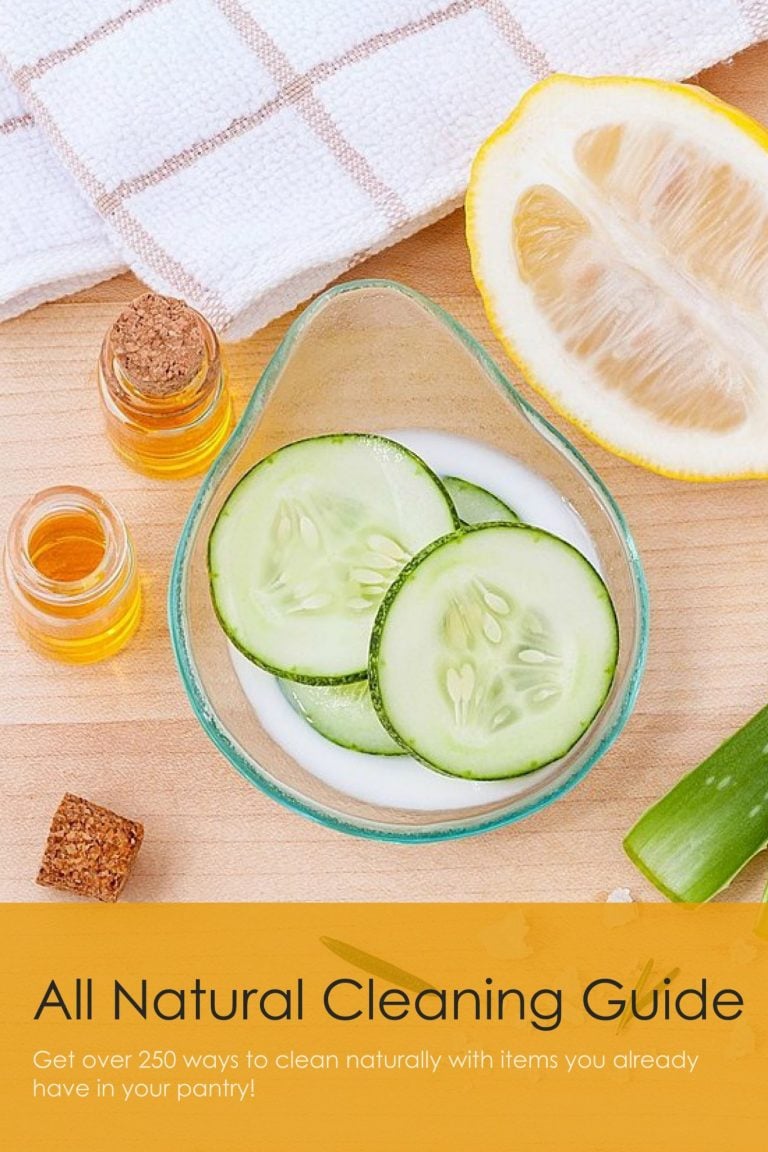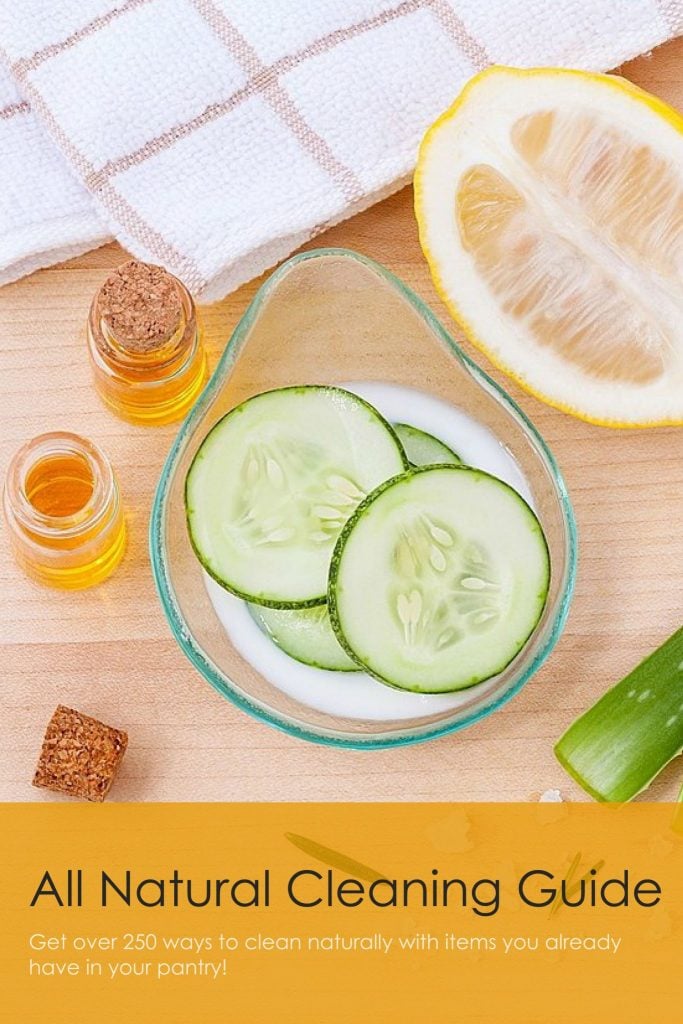 Just click here to add this download to your cart. Then just download to your computer. You can then print on your home printer and keep this complete guide to natural cleaning handy all year! I have just had many requests for a printable version of my cleaning series and thought this is the perfect time to release this series!
Looking for more genius hacks like cleaning with vinegar? Click here to see great genius ideas for your home! You can also watch the video below for hacks using vinegar and baking soda that you do not want to miss!
Want to see my favorite cleaning supplies and products?
I have gathered all of the products I love using around my home into one great section of my Amazon storefront. You can click here to shop! If you're looking for just about anything to clean your home, I probably have an option that you will love!