I thought I would share all of my high school graduation party ideas today. We had my daughter's party last Saturday and it went great! I am sharing my decorations and more below. Feel free to steal any or all of these for a party of your own.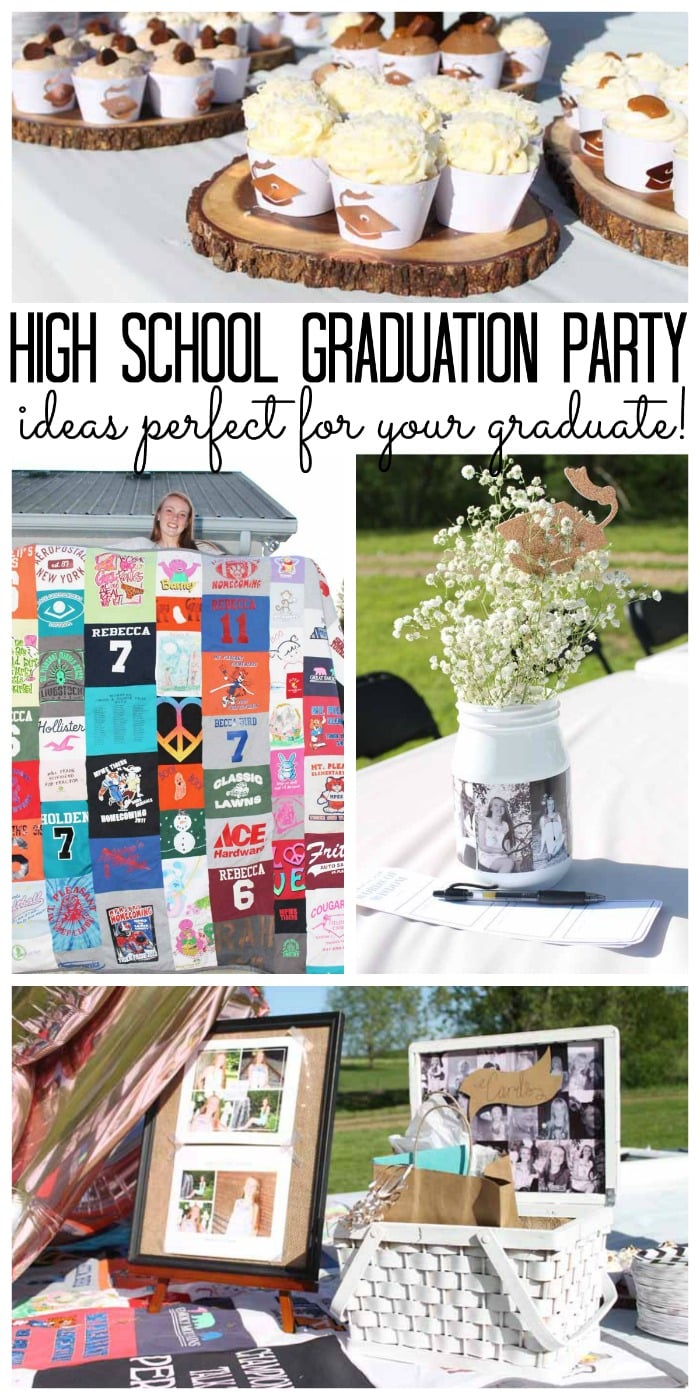 Some links below may be affiliate links which means that you do not pay anymore, however, a portion of your purchase will go to support this site.
We pulled an old wagon out of our barn. Half was used for food while the other half I decorated. Now it was extremely windy that day so I did the best I could with the 2018 balloons!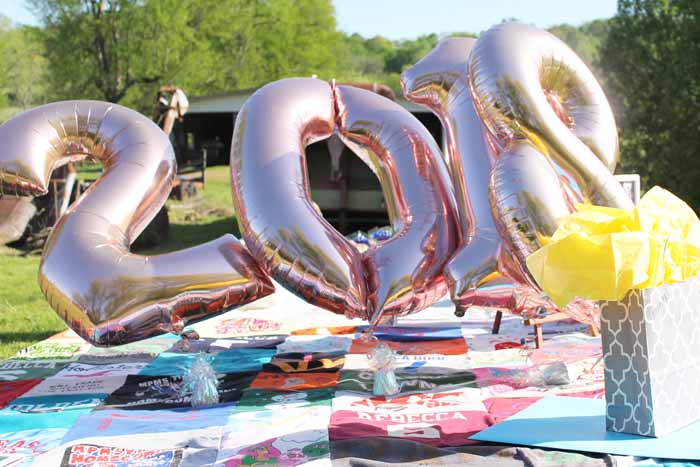 I added pictures of the graduate along with our card basket to this side as well.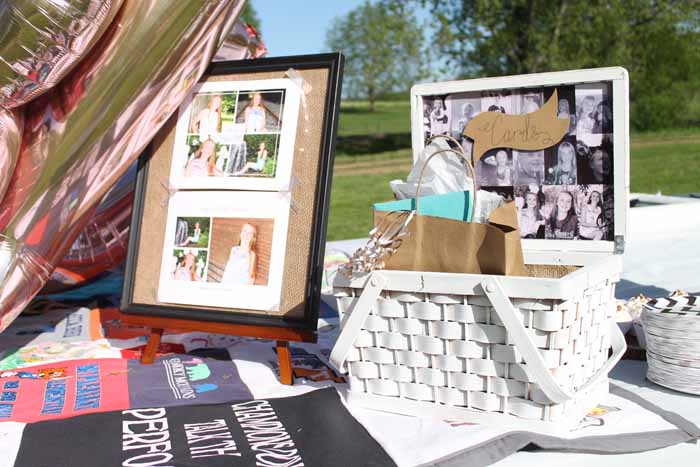 You can see more about that card box and how to make it by clicking here.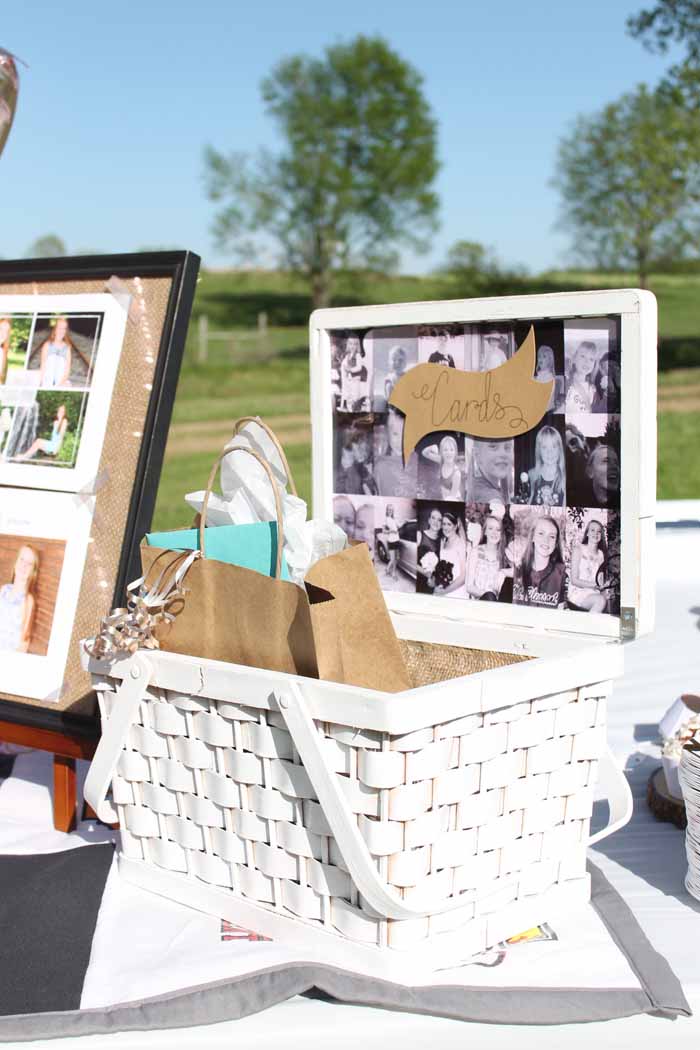 I also added my graduation advice jar on this end.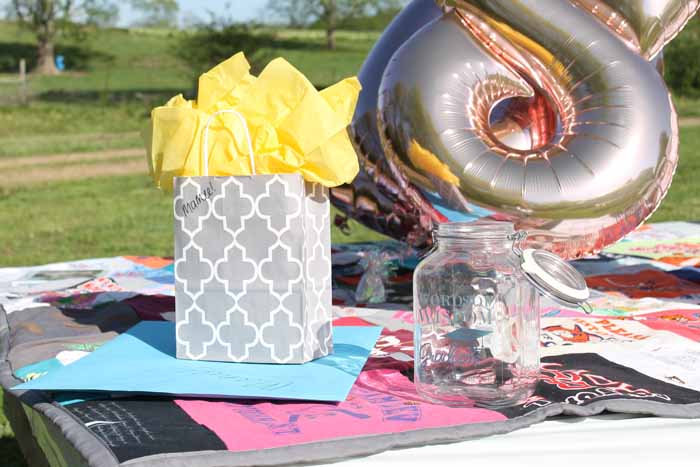 On this end as well, I have a tshirt quilt spread out. I make one for each of my kids when they graduate high school. You can see how I made the one for my oldest daughter here.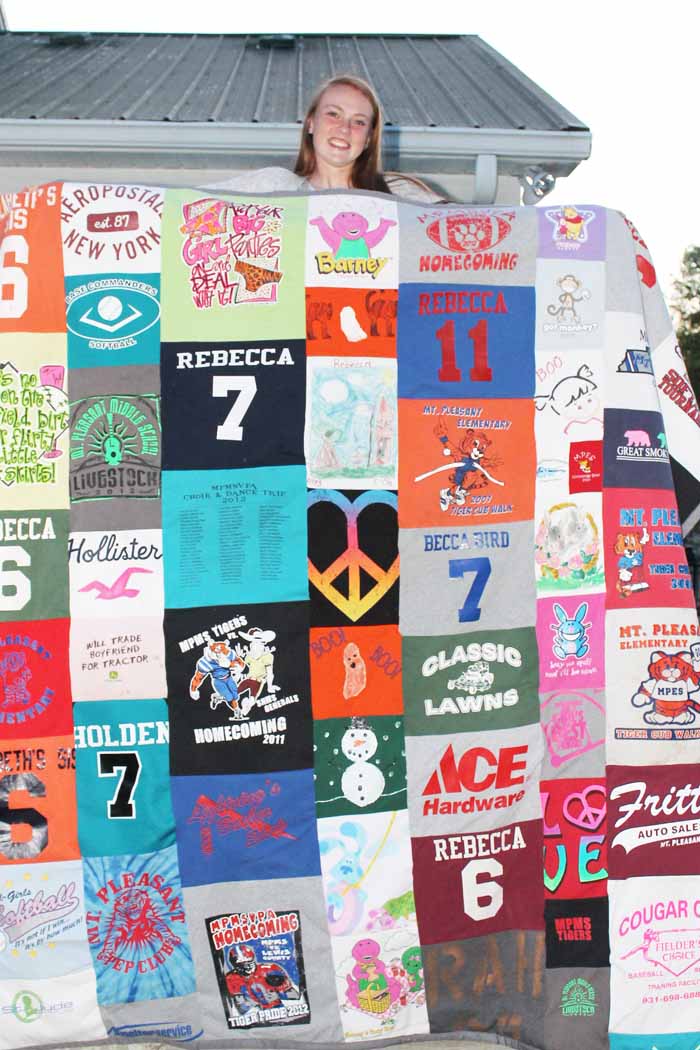 Also, on the front of the wagon, the hoop wreath I shared Monday was hanging up. You can see details on it here.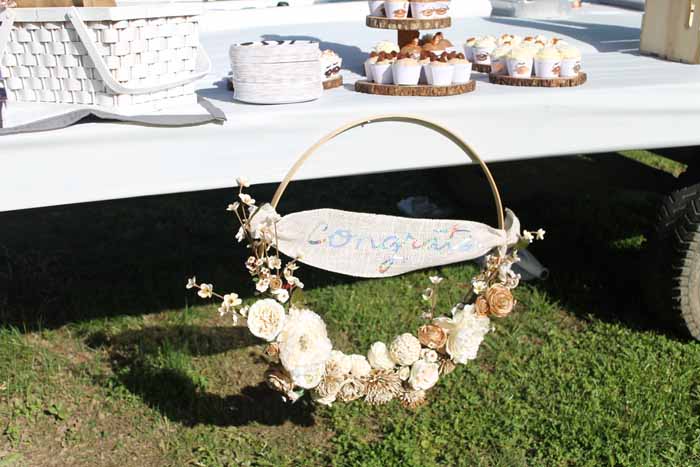 I also had the clothespin photo frame I shared on Wednesday leaning on one end. You can find details on how to make it here.
The opposite end of the wagon held the food. That included a mound of delicious cupcakes! You can see how to make those graduation cupcake wrappers here.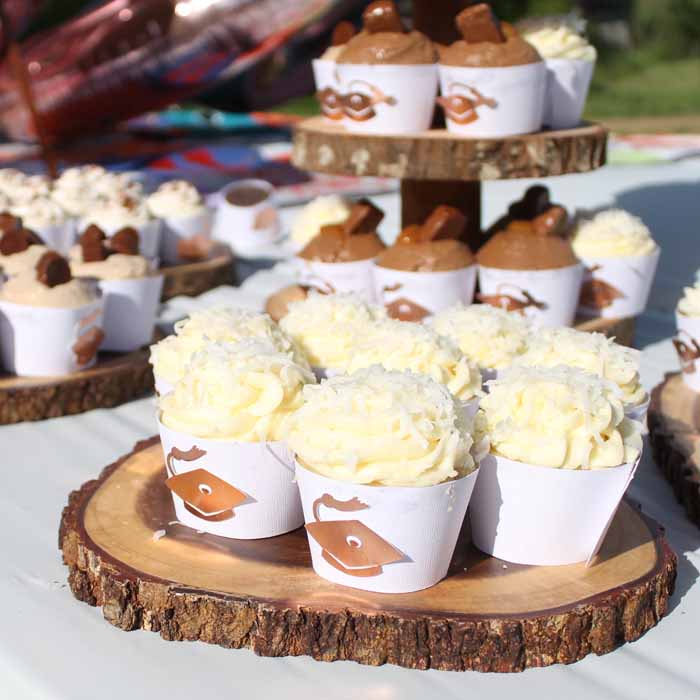 The tables each had a mason jar centerpiece. You can see how to make these photo mason jars here. Then I just added some graduation hats on wood skewers. Click here to access the Cricut cut file for those.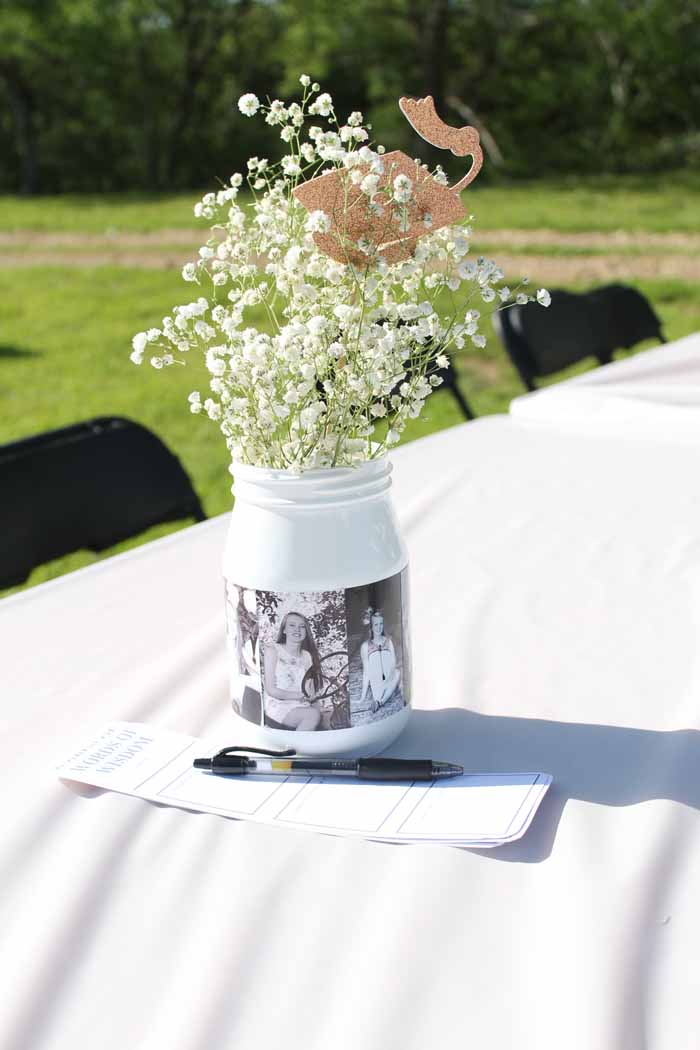 I actually alternated these with another type of centerpiece. These jars just had a bit of rose gold washi tape along with some printed pictures on wood skewers.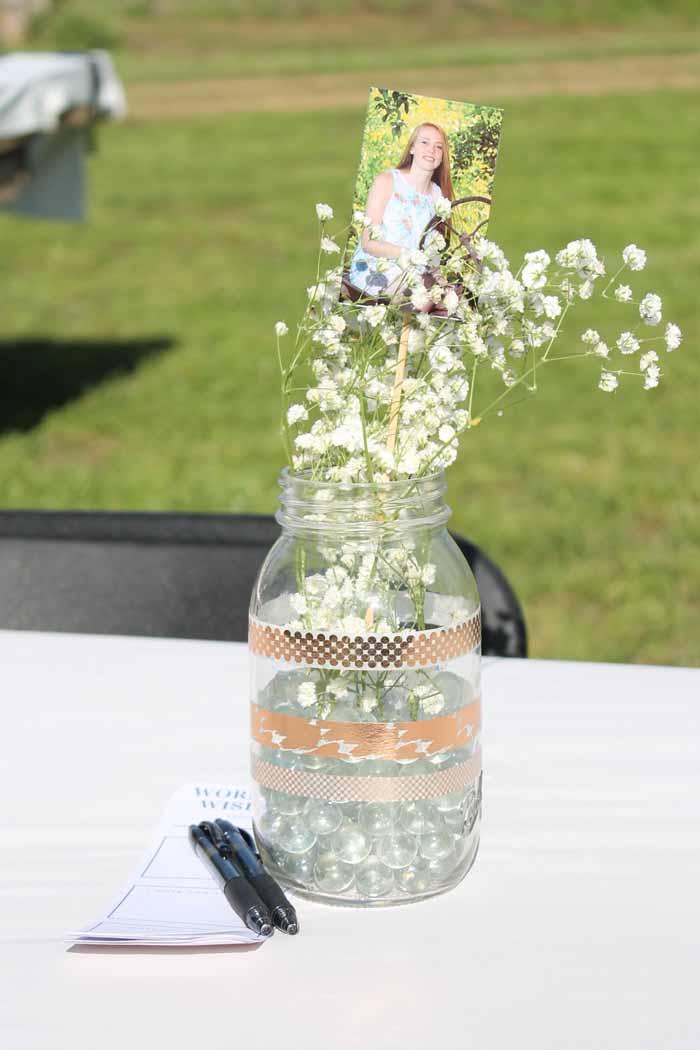 The free printable words of wisdom cards were placed under each centerpiece with a few pens. Yes it was that windy! You can print your own graduation advice cards here.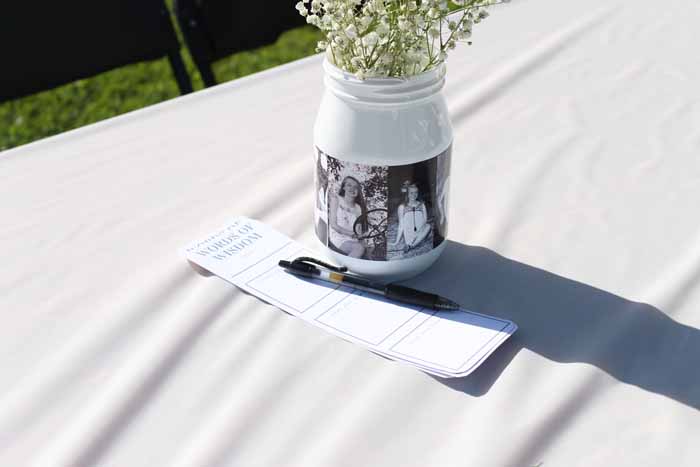 I hope these high school graduation party ideas help you a little! I know we had an amazing time so I am sure you will as well! And yes this is pretty much a graduation party that was made possible by Cricut. So many projects were using my trusty machine. And I know this girl had a great time!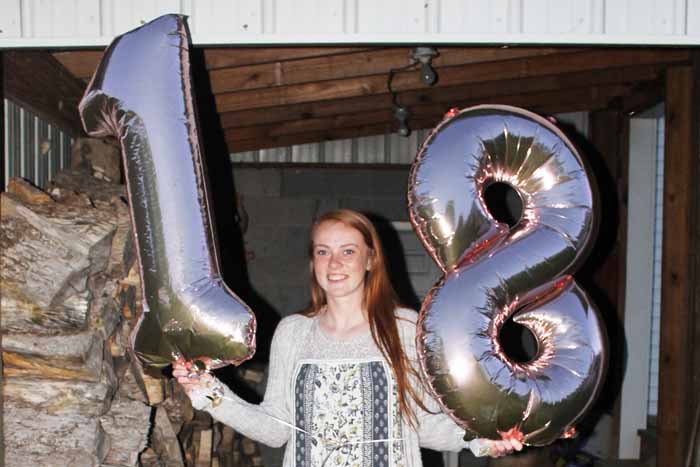 Need even more high school graduation party ideas? Try the links below!