I have some free cookie exchange printables that you are going to love. Are you hosting a cookie exchange party this holiday season? We have all of the free printables that you need for the perfect party. Print our invitations and recipe cards below then plan your own cookie exchange party. Your friends will love it! Want to add ugly sweaters to the mix? Check out our ugly sweater party printables as well!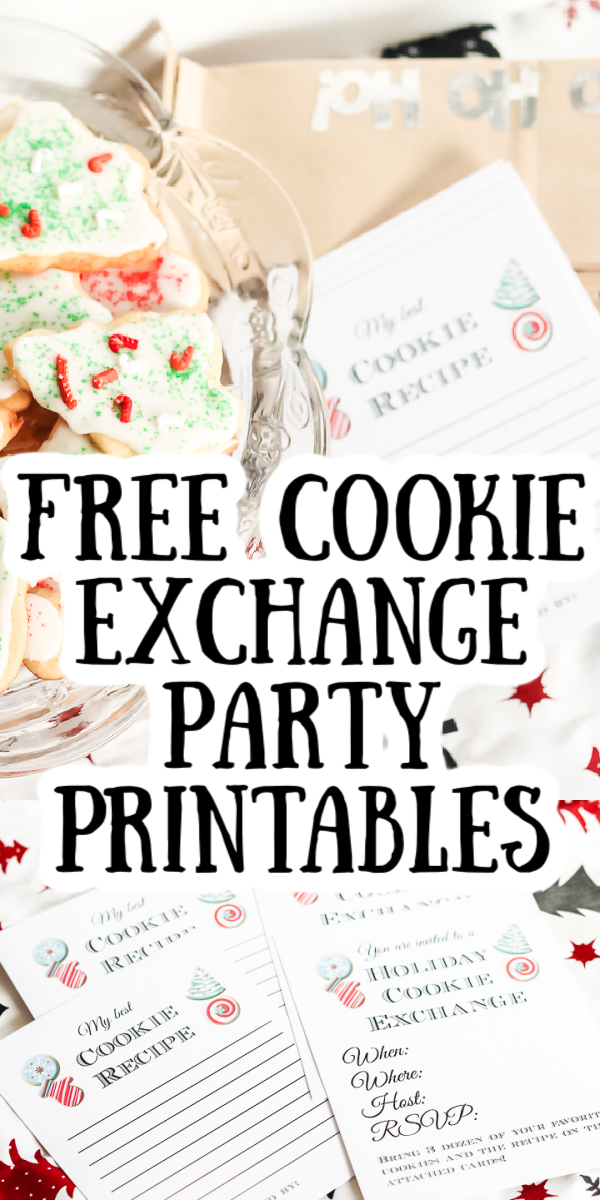 Free Cookie Exchange Printables
Are you ready to download the free printables for your cookie exchange party? Just sign up in the box below for our newsletter and the files will be sent to your email. Please look for a box below with a picture of the download that you want. If you already get our newsletter, just add your information again as you will not be subscribed to anything additional.
Once you get the email, just download the ZIP file. You will need to unzip it to get your files for printing. You can read more about working with ZIP files here. Also, this file is for personal use only. Be sure to contact me if you have any issues with your download.
How to Host a Cookie Exchange Party
If you have never heard of a cookie exchange party, you basically get all of your friends together and each person brings a batch of two of their best cookie recipes. Each person gets a bag or container and gets to fill it with a wide variety of cookies. So basically you bake once (your best cookie recipe!) and get in return a wide variety of cookies to use for your holiday gatherings. Fun right? Now, let's talk about how to use our printables with your party.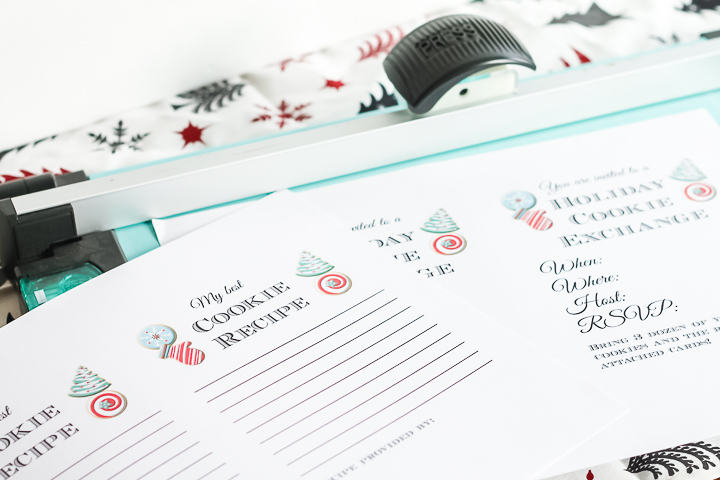 Party Invitation and Recipe Card
Print on a white card stock and trim to size using a paper trimmer. Fill each envelope with an invitation and several of the recipe cards. You will definitely want your guests to write down their delicious cookie recipes on the recipe cards. That way your guests can make the cookies they taste at home if they would like.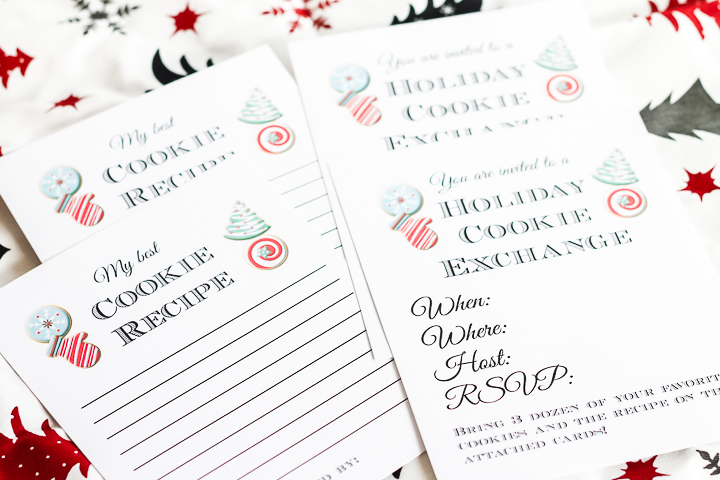 On the day of the party, be sure to set out extra recipe cards in case more are needed as well as containers for those cookies. Of course, you will also want to set out your best cookies for the exchange as well.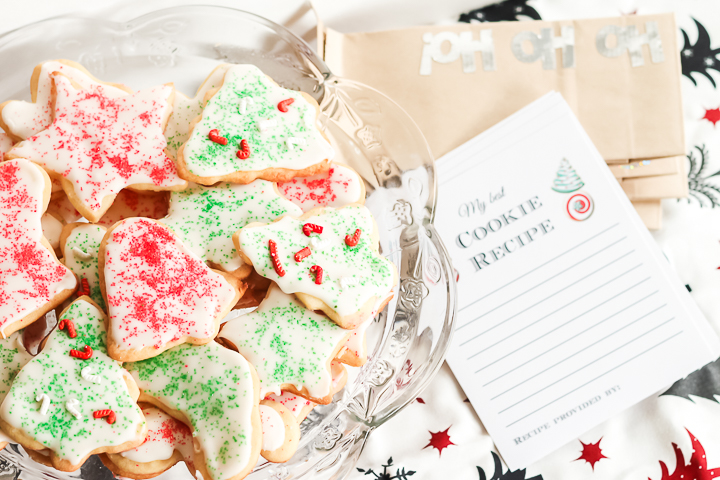 All that is left is to enjoy your cookie exchange party and leave with a few dozen of the best cookies around. All of which you didn't have to bake yourself! This type of holiday party if a win-win y'all!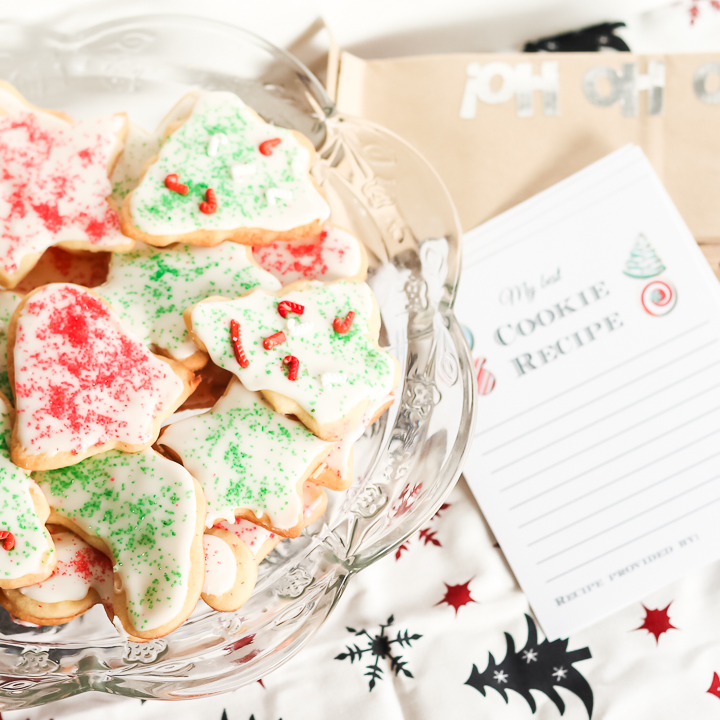 Don't have a great cookie recipe to share for the party? You can try one of these best cookie recipes. Now get out there and start planning your own cookie exchange party with our free printables.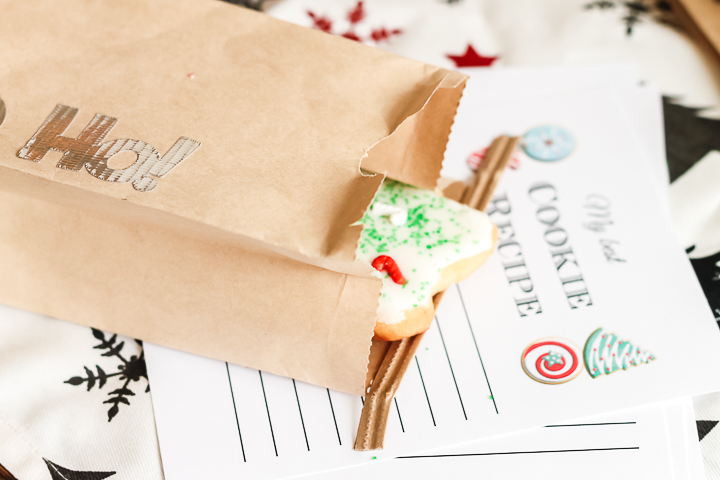 So, print these cookie exchange printables and start planning your party! Can't host a party this year? Print out the recipe cards and deliver cookies to those you love!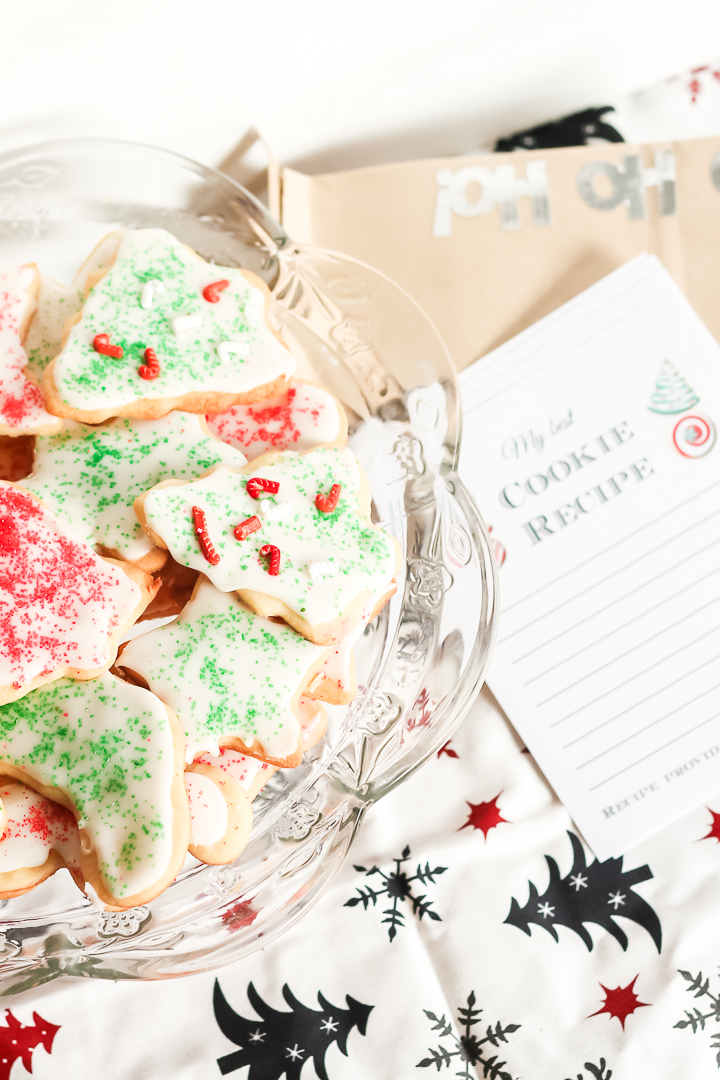 Looking for more cookie recipes to bring to a Cookie Exchange Party? Check out these cookie recipes!