If you are anything like me, you love country farmhouse decor. So, when you have a plain jane stool in your bedroom, you need to do something about it. I covered a stool with a grain sack! This is like the perfect addition to your country farmhouse decor. It is an easy project and it has a BIG impact in any room. What else can you cover with a grain sack? Well, I have made farmhouse pillows as well. I am sure you can come up with even more great ideas that will look great in your farmhouse style home. For now, read on to see how I used my grain sack to do some upholstery.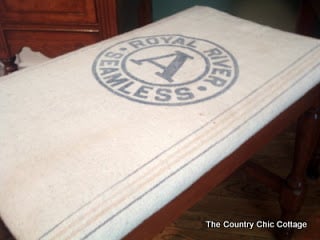 Where to Get a Grain Sack
I bought the feed sack at a flea market months ago. Keep your eyes open for potential sacks when you go to thrift stores and flea markets. You can also shop etsy in a pinch. I like to keep a few on hand for projects like this so I look for a bargain. Then when I find a gorgeous example, I just put it in my stash!
How to Do Grain Sack Upholstery
My little grain sack stool goes with my dresser in my bedroom.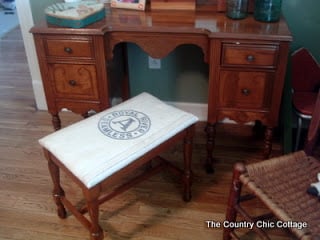 To do your own grain sack upholstery, first, you will need to cut the sack to size. Remember to keep all of your scraps for other projects, however.
Then remove the seat from the stool. How to do this depends on the stool itself. Mine was held in place with a few screws.
Then wrap the grain sack around your seat and secure in the back. You can use a staple gun or an industrial adhesive for this step.
Secure the seat back into place on your stool.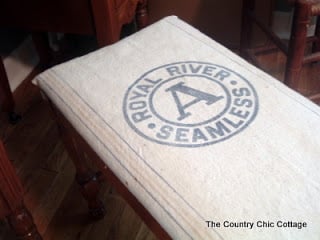 Literally a 10-minute project with gorgeous results! And the grain sack was like $8 at the flea market! What a steal right? The perfect country farmhouse decor project on a budget.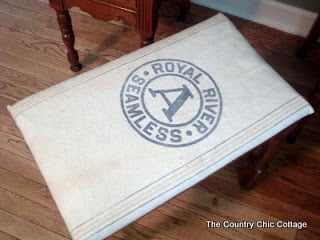 The bonus is I have the entire back of the feed sack left! It only has stripes but it is still gorgeous! I can't wait to dive into another project!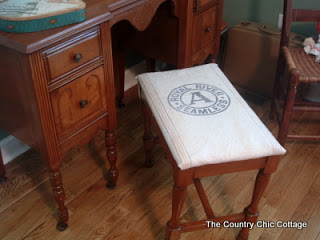 So, now that you know how to do grain sack upholstery, what will you cover? The possibilities are endless y'all!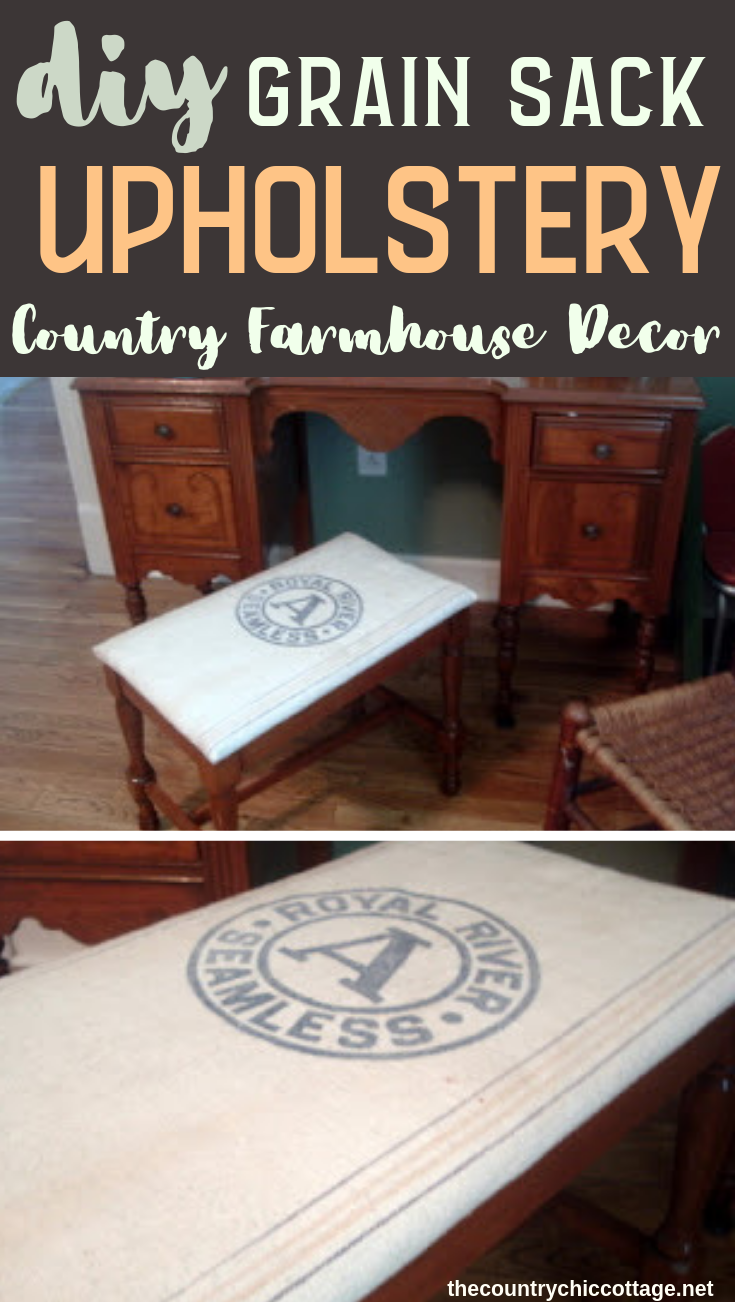 Want more country farmhouse decor ideas? Try the links below!