Did y'all see that Young House Love is going to have a Pinterest Inspiration party in the morning?? I had to come up with a project!! And I am totally in love with the results! I covered a stool in my bedroom with a grain sack! The perfect addition to your country farmhouse decor…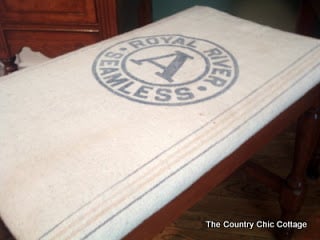 I bought the feed sack at a flea market months ago. But I needed a little pinterest inspiration to figure out what to do with it! Click here to visit my pinterest pin board all on grain sack upholstry!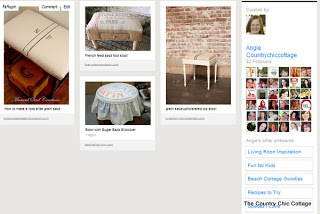 You will want to see all of these lovely inspiration pieces!!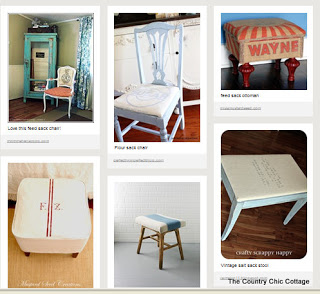 My little grain sack stool goes with my dresser in my bedroom…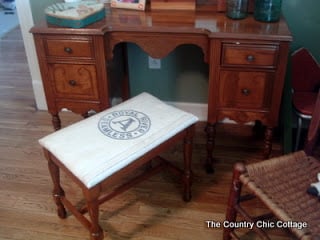 I cut the sack to size. Removed the top from the stool. Then wrapped the grain sack around and secured…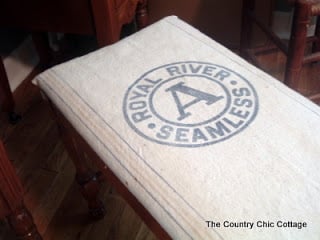 Literally a 10 minute project with gorgeous results!! And the grain sack was like $8 at the flea market!! What a steal right??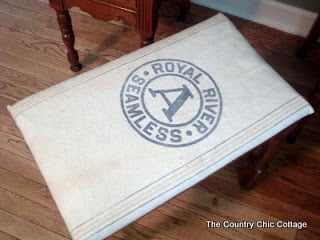 The bonus is I have the entire back of the feed sack left! It only has the stripes but still gorgeous!!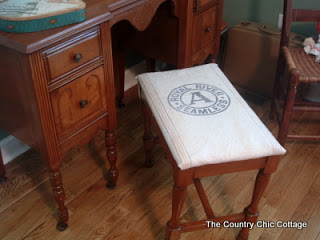 So what has pinterest inspired for you lately?? And are you going to link it up with Young House Love?
Great pinterest inspiration can be found:
Young House Love and an AWESOME clothes pin chandy that is totally inspiring me!!
Bower Power with a mirror that is to die for!!
Emily Henderson made some nail head closet doors — hello genius!!
Joey and Lana did a great chalkboard fridge — don't miss this one!!
Posted at Get Your Craft On on Today's Creative Blog.
Posted at Take a Look Tuesday on Sugar Bee Craft Edition.
~Thanks for stopping by!~
~Angie~
Weekly Newsletter
Subscribe to get our latest content by email every week!