Make a fall centerpiece in just minutes with a few supplies. You too can add some farmhouse style to any fall dinner party that you might be hosting this season. You can also follow along with us all week as we have party crafts that you are going to love that can all be made in 15 minutes or less. That is right! It is time for Craft Lightning and you are going to love what we have in store for you this week! For now, let's look at how to make this fall table decor in 15 minutes or less.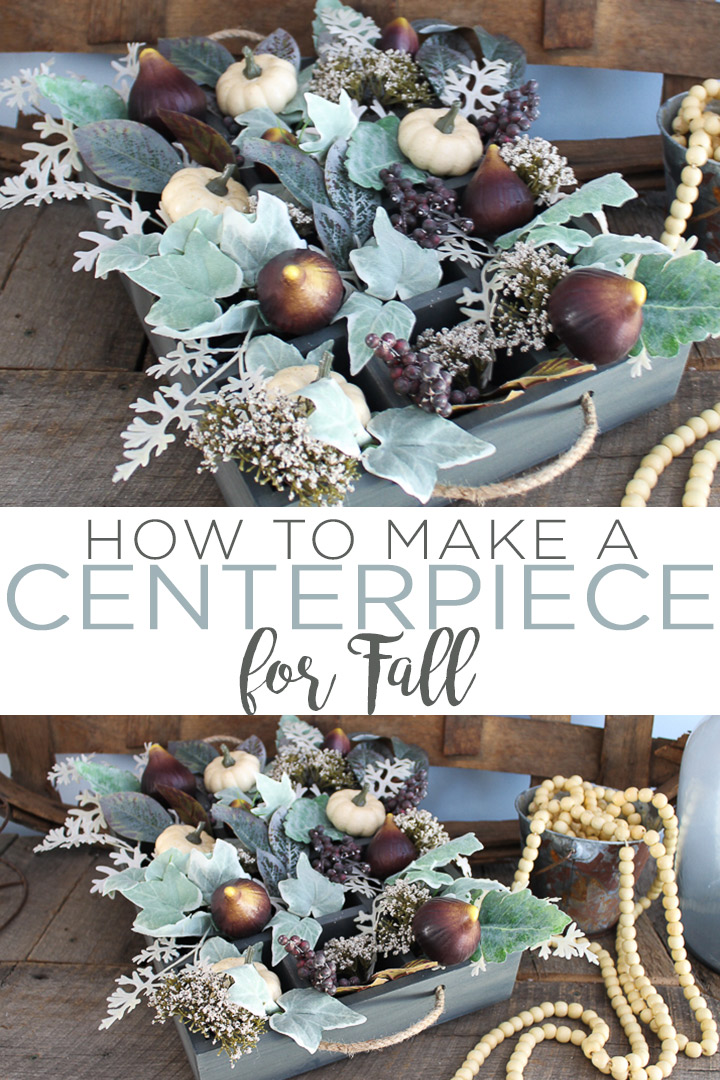 Supplies to make this fall table decor:
Some links below may be affiliate links which means that you do not pay anymore, however, a small commission will go to this site.
Unfinished divided wood crate (mine came from here)
Rope
Grey stain (or stain in the color of your choice)
Fall florals
Rag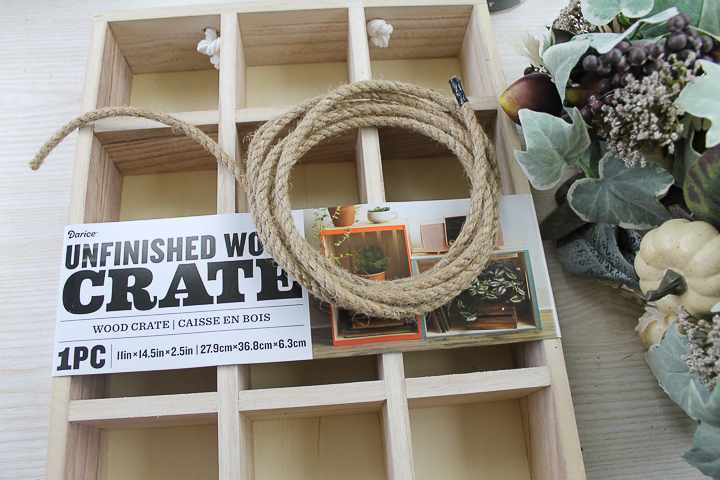 How to make a fall centerpiece:
Remove the rope handles that are attached to the wood crate with a pair of scissors. Then stain the entire crate in the color of your choice. I used grey because I love it! To me, it adds a rustic farmhouse look all within a few minutes. Just brush on the stain, allow it to sit a few minutes, and wipe away the excess with a rag. Repeat for the entire tray and then allow to dry completely.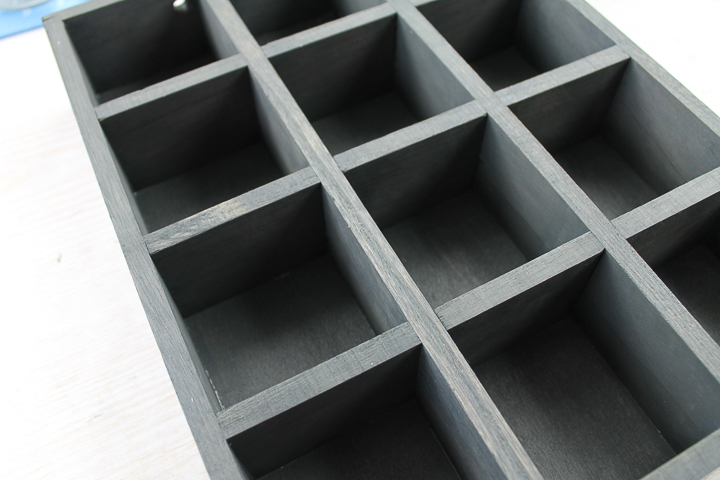 Once dry, you can add more rope to the holes for handles. Just knot the rope on the inside to secure. Repeat this for both sides of your wood crate.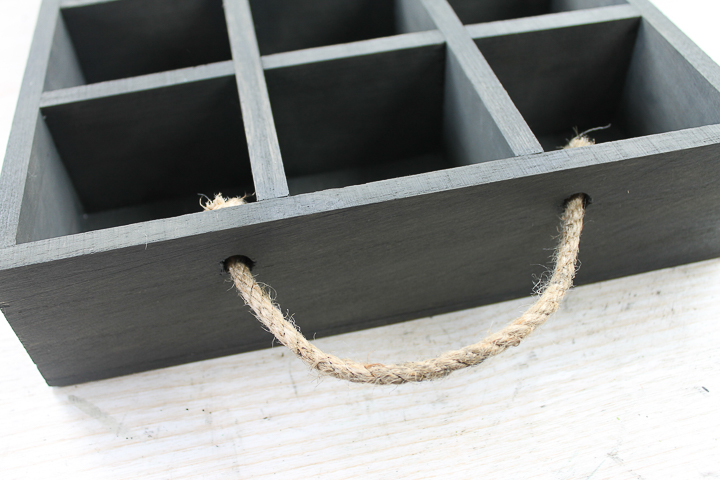 Then all that is left to do is to fill your tray with fall florals. I just set my pieces in the tray without any glue. You can add glue if you would like. I think having the option to change this up for other seasons is part of the appeal for me. Add in Christmas florals later in the year, winter after that, and then spring. This fall centerpiece can actually grace your table all year long.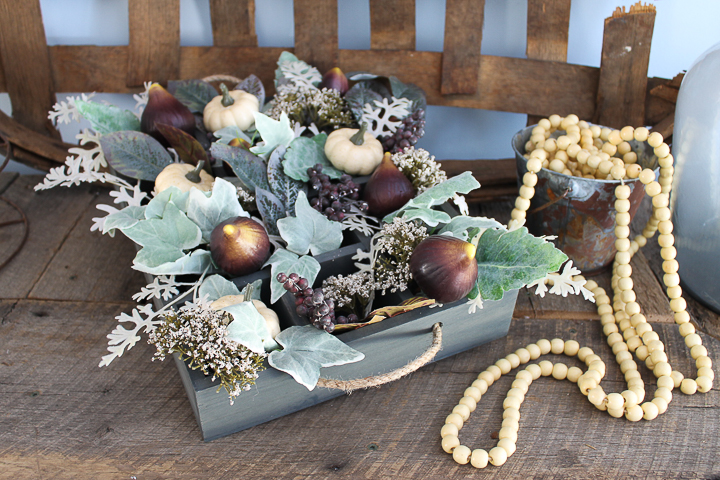 And just like that, in less than 15 minutes, you have some fall table decor that everyone will love. This is perfect for a fall dinner party or even for your Thanksgiving meal. If you love farmhouse style, be sure to get the supplies to make your own version!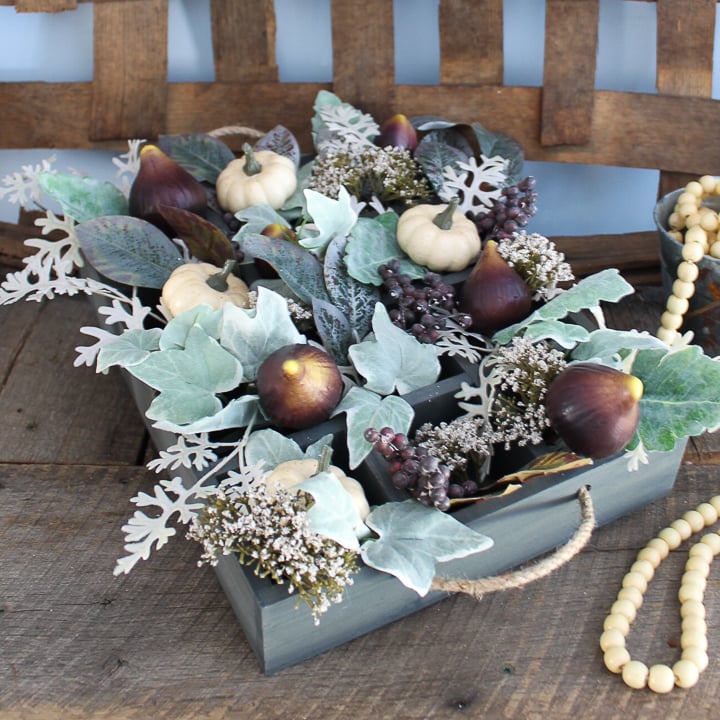 You are going to love how this fall centerpiece looks on your table this season. Plus, who doesn't love that divided wood crate? It is amazing, right?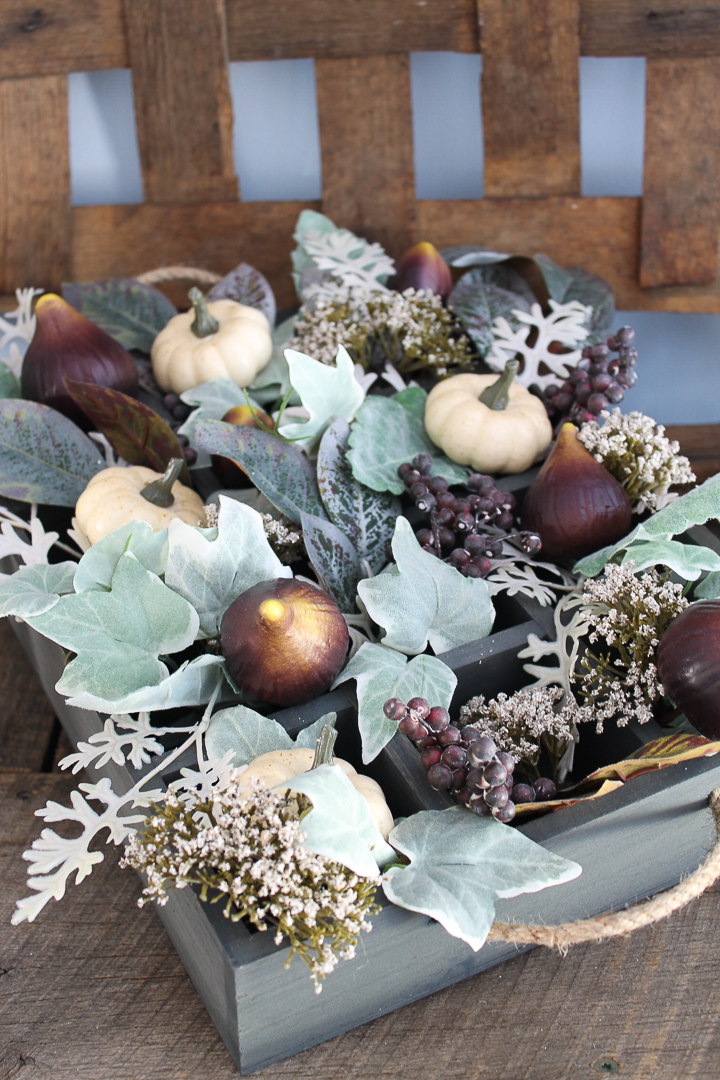 Love this farmhouse fall decor idea and want more? Try the links below as well!
Stay tuned, as we have plenty more party ideas coming for Craft Lightning this week. If you love quick crafts like this fall centerpiece, you will want to stay tuned!