I love this farmhouse sign. The best part? It is so easy to make from burlap with the technique below. There is even a free template so you can make it to look just like my example. Sounds great right? Add some of that rustic, farmhouse style to any room of your home in minutes. This one was originally posted over at the Darice blog where I am a paid contributor but I am posting it here in case you missed it.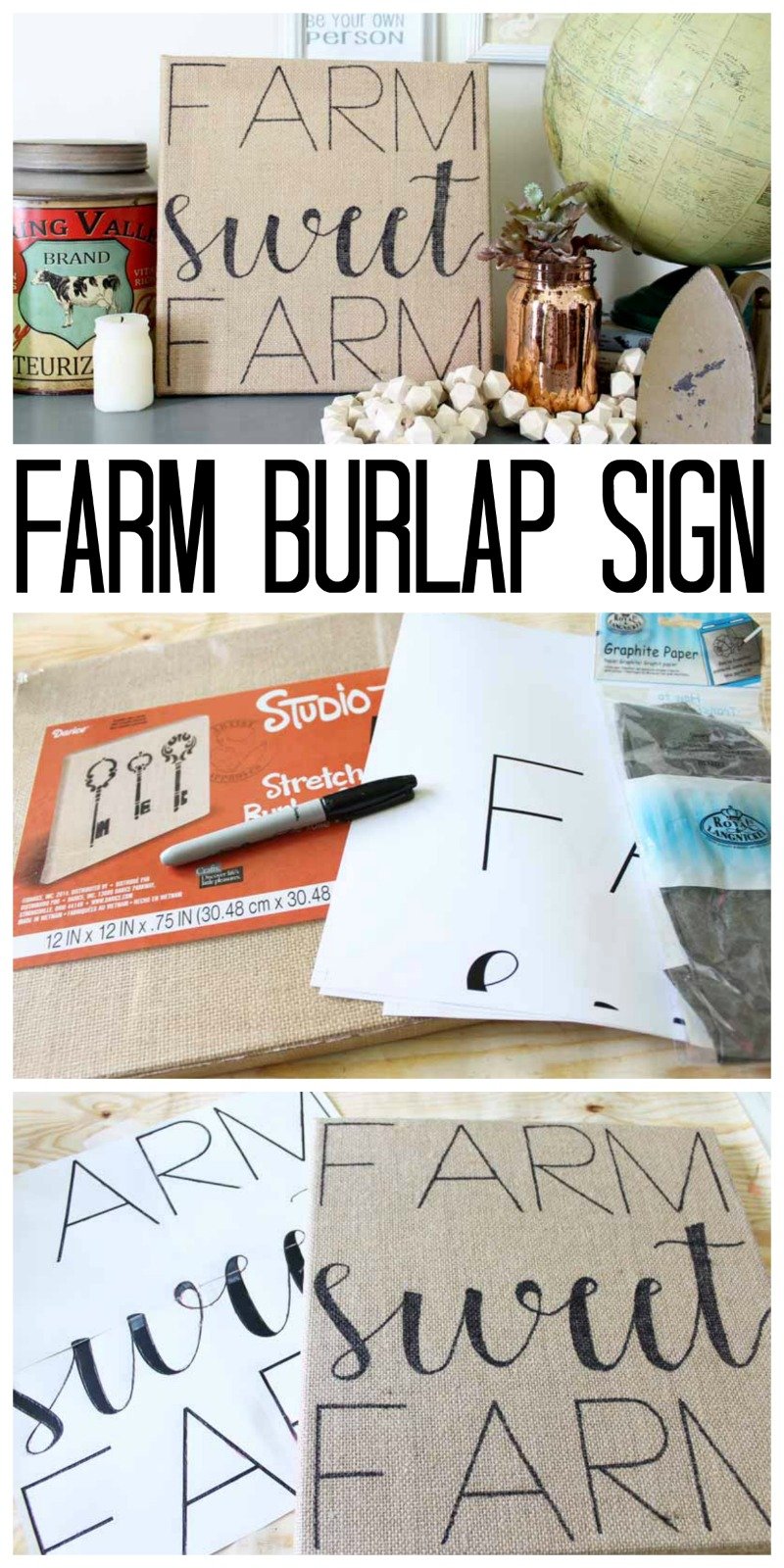 Supplies needed to make this farmhouse sign:
Links below may be affiliate links which means that you do not pay anymore however a portion of your purchase will go to support this site.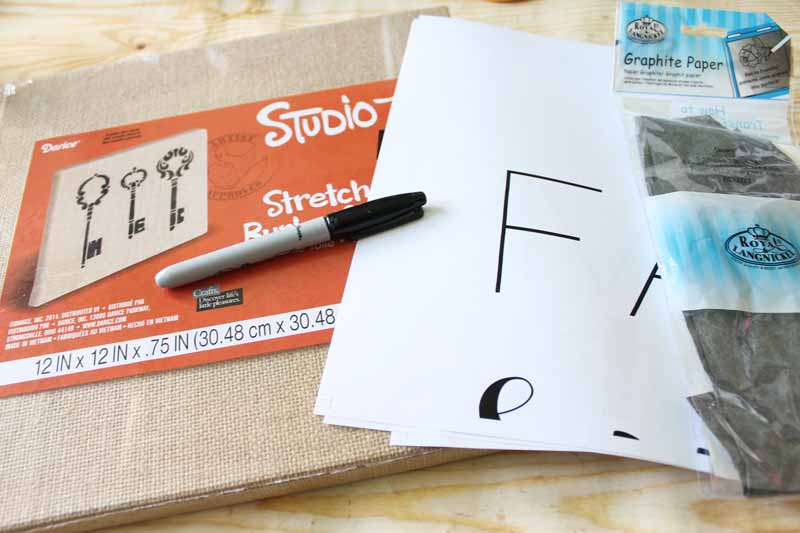 Start by printing your template to the size of your canvas. To do this for larger sizes, use the poster print option on your printer. You will then just need to cut with scissors and tape the pieces together to make a large print as shown below.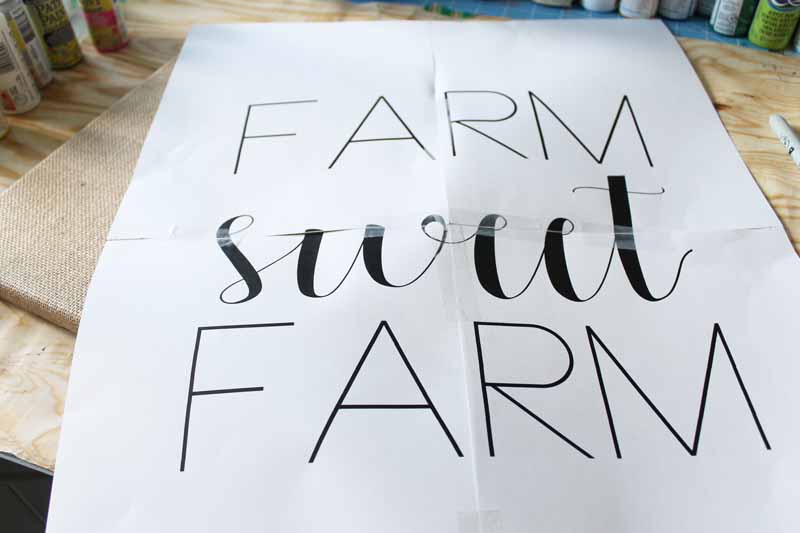 Then just place your template over the top of your burlap canvas. You will then need to place the graphite paper with the shiny side down in between the printed template and the canvas.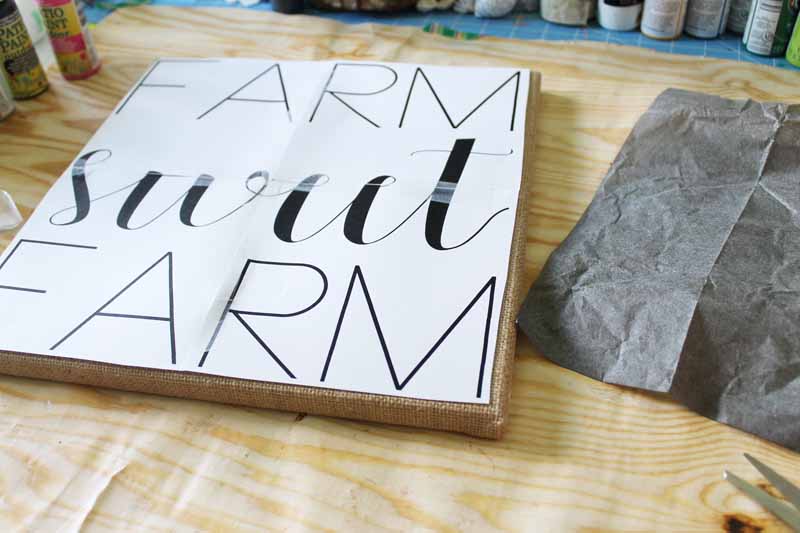 Please note that the middle of the canvas is unsupported. You will need to add books or something else solid under the canvas before tracing. Then just use a pen to trace all of the lines on your template. Pull back to reveal your art right on your farmhouse sign.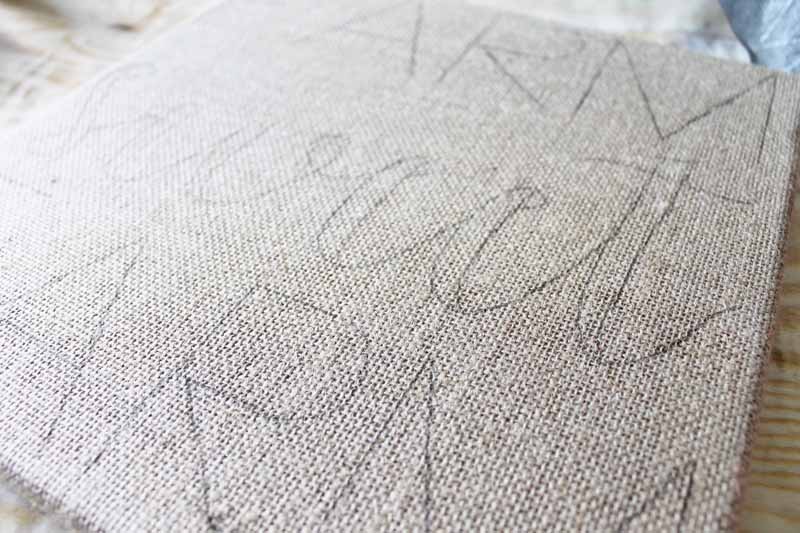 All that is left is to use your Sharpie to trace all of those lines on your canvas. Yes just like that your farmhouse sign is complete and ready to hang in your home.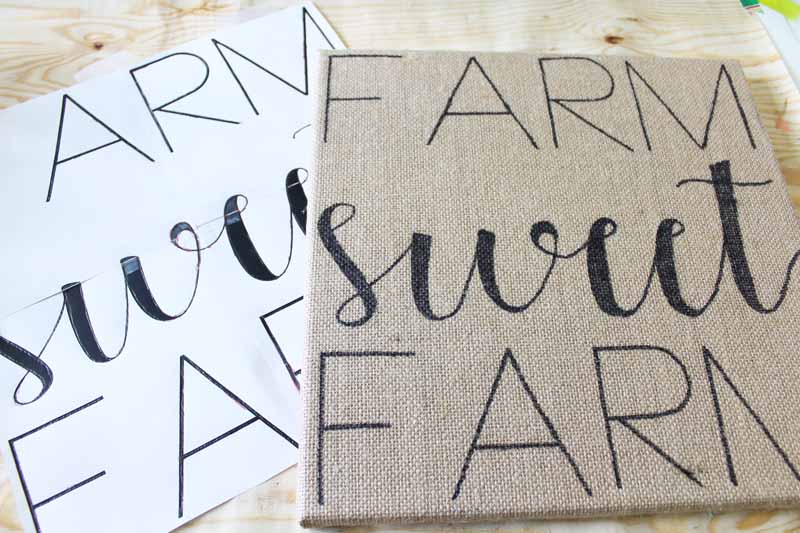 Zero dry time and an adorable piece of art for your farmhouse style home. I would say this one is a win win.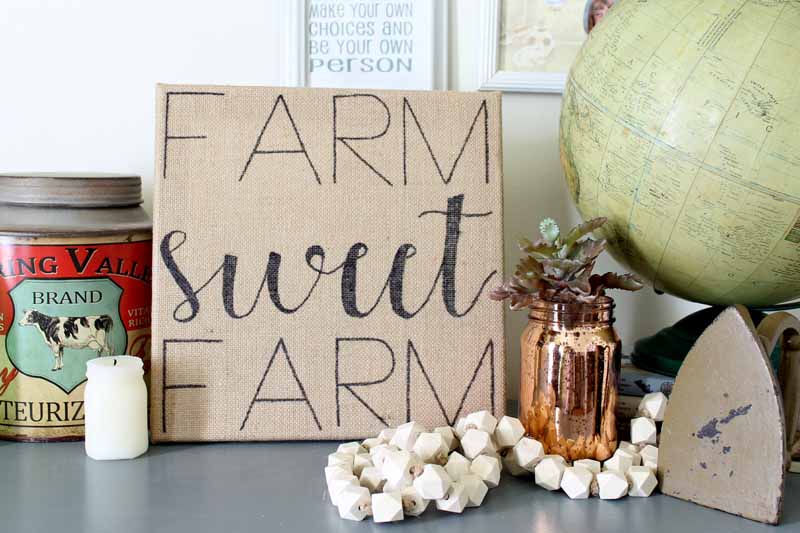 Use this same technique over and over again to create art pieces around your home. Not a fan of the burlap? No problem! Just use a regular canvas instead.
Grab your supplies and make a farmhouse sign today. You will absolutely adore the results.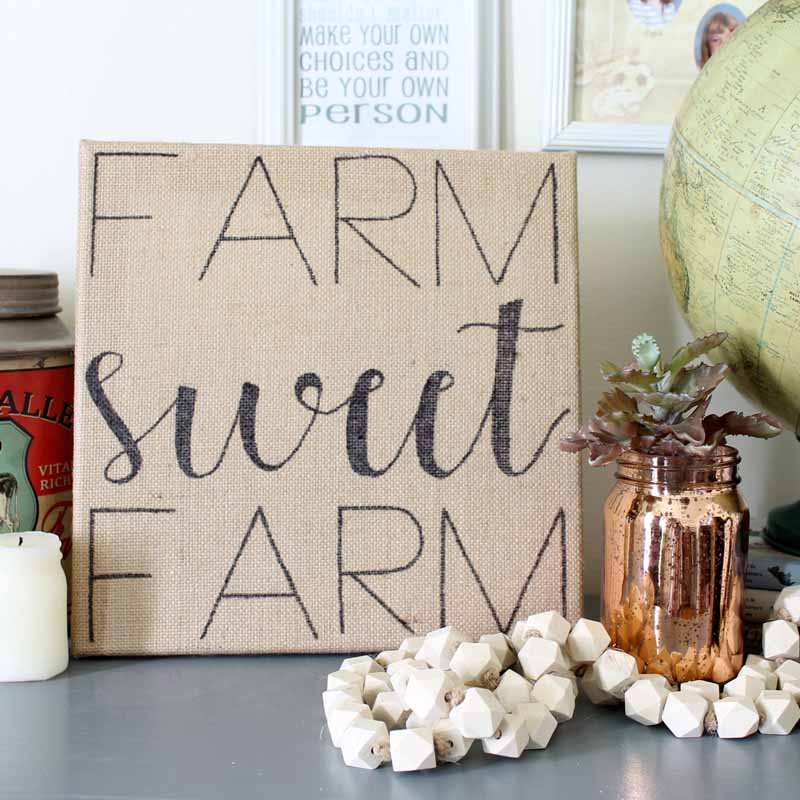 Love this and want more farmhouse style ideas? Try the links below.