I found the perfect craft storage cart for the Cricut machine. I get asked all the time how I store and use my machine so I thought I would share that with y'all today. The best part? It is super inexpensive and you can get it right on Amazon. Now that is a win-win y'all.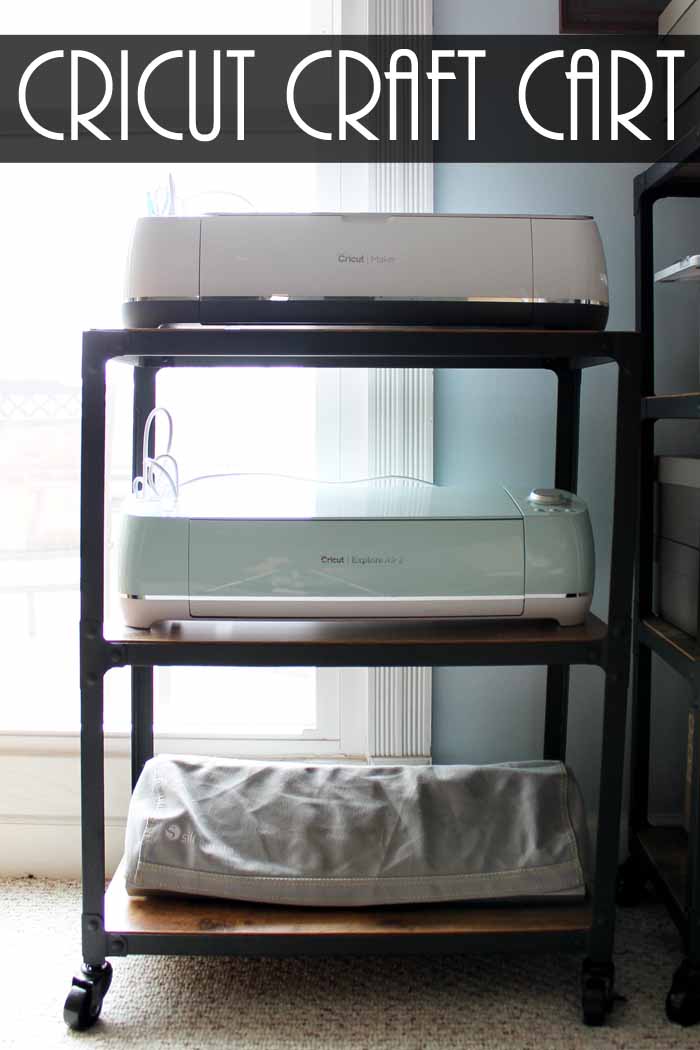 First a little back story as to how I found this cart. I was on the hunt for a shelf on wheels that would fit my Cricut as well as my other cutting machines. The cart needed to be open in the front and back to allow for the mat to move without me needing to move the machine. It also needed to be sturdy and able to hold up to daily use. Plus it needed to be cute! This is in my living room so I needed something that would fit in with my rustic farmhouse style. Finally, I was on a budget and needed something affordable. That is a big ask for one tiny craft storage cart.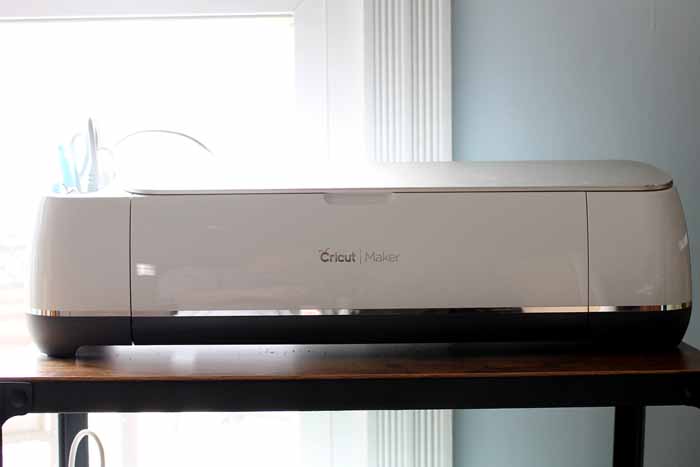 I literally searched for hours on a ton of websites. Everything either wouldn't fit the machine or had a lip so the mat could not move or was not on wheels. If I did find something, the price was way over budget. I finally landed on the cart of my dreams!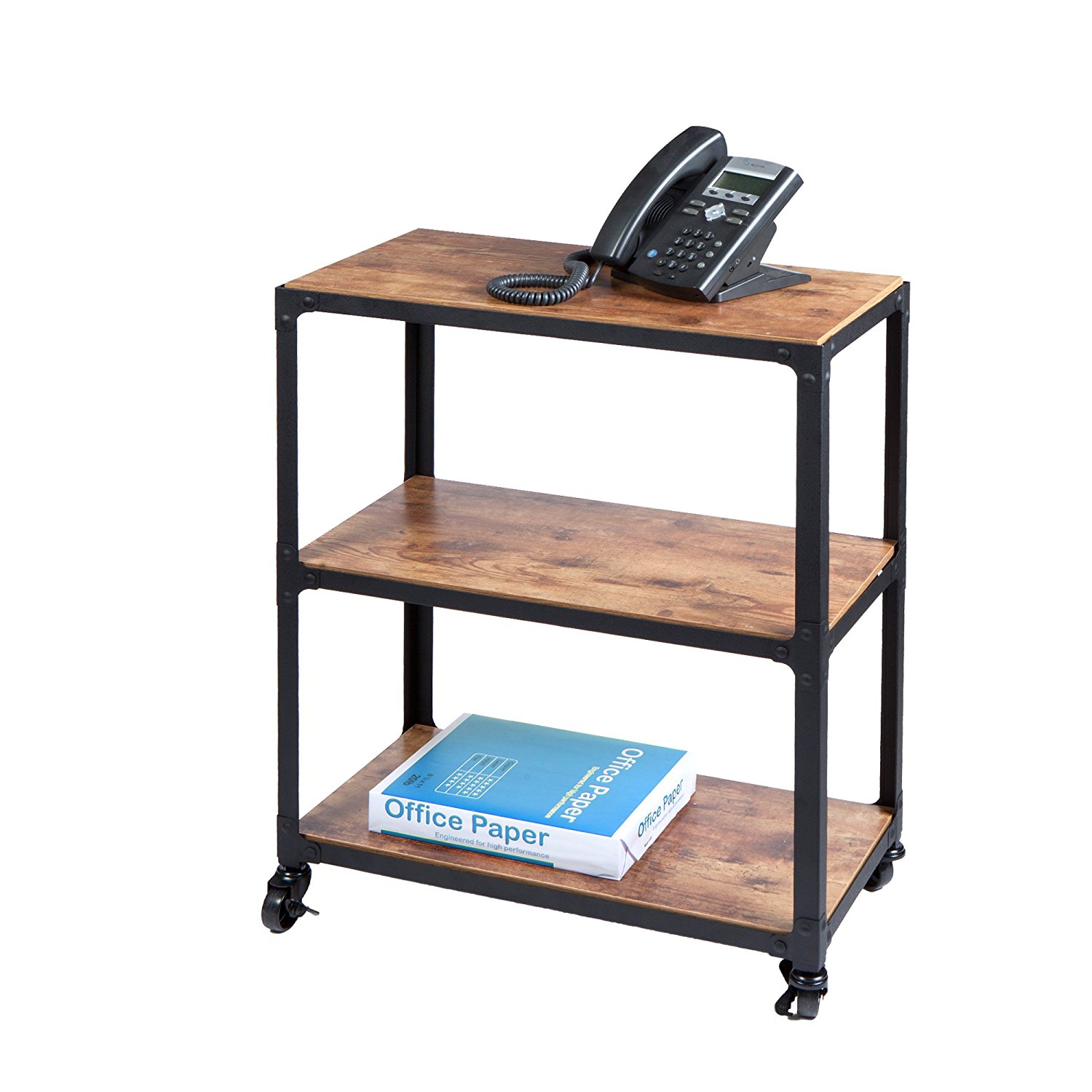 This three tier metal and wood cart is the perfect size. It fits the Cricut machines and even the Silhouette perfectly. The open front and back allow you to cut right on the cart. The shelves are even far enough apart so you can open the machines. It is super affordable and looks great as well! A few notes:
The three tier cart is the only one that works with the cutting machines. The others are too narrow as I own the four tier version as well.
The product comes with some assembly required. I did not have any issues assembling but I have seen some reviews on Amazon where others had issues.
The shelves are really sturdy but they are not real wood. They are pressed wood with a laminate to look like rustic wood over the top.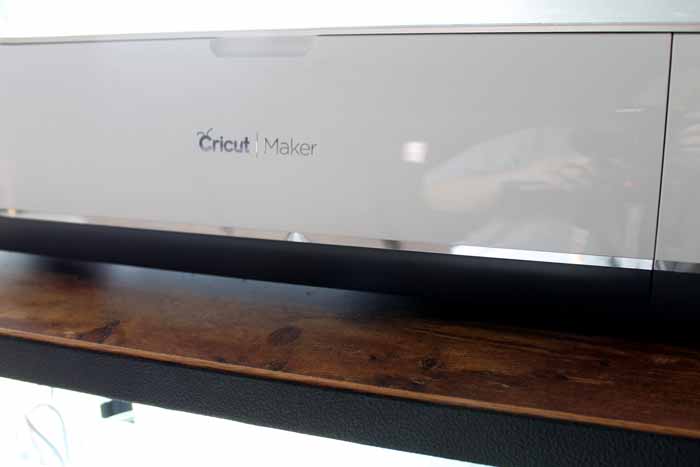 I can store all of my machines on this craft storage cart and run them there as well. I just roll this out and towards my desk and start cutting. So perfect and so cute! I love it when a plan comes together! So, click here to get your own on Amazon and happy crafting!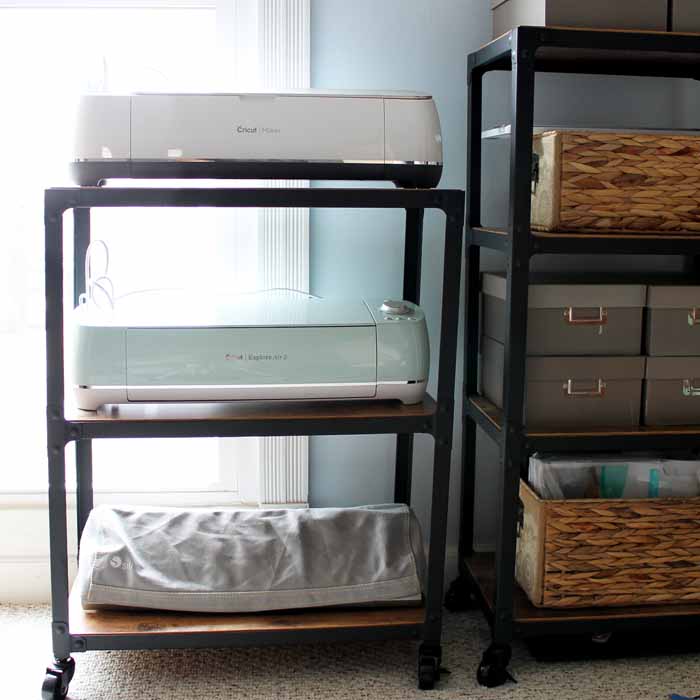 Love this craft storage cart and want more ideas? Try the links below!