If you have a Cricut machine, you might be wondering about Cricut Access. Is it worth it? Why do you need this monthly subscription? I thought I would dive in today and explain the ins and outs of the membership and how to decide if it is right for you. You might find that it is totally worth it or you might find that this one isn't for you. Either way, I hope this comparison helps a bit!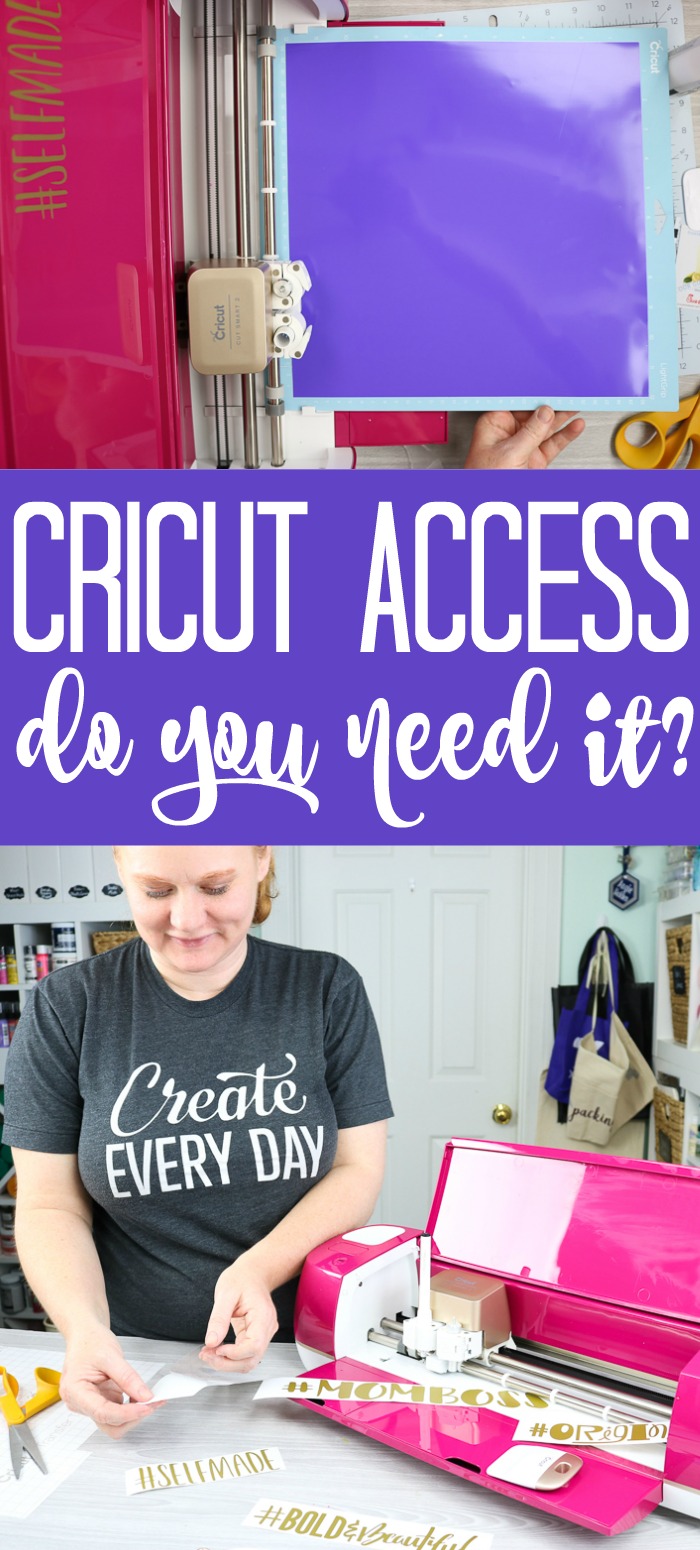 What is Cricut Access?
First, let's take a look at exactly what this monthly membership offers. The monthly plan offers the following benefits.
Unlimited access to over 400 beautiful fonts
Unlimited use of over 100,000 covet‑worthy, cut‑ready premium Cricut images
10% savings on all product purchases on cricut.com, including machines, accessories, materials, and more – including sale items!
10% savings on premium licensed fonts, images, and ready‑to‑make projects from brands like Disney, Sanrio, Simplicity, and Anna Griffin
Priority Member Care Line (50% less wait time)
The plan is $9.99 billed monthly. You can actually save by purchasing a yearly plan which makes it $7.99 a month.
Want to step it up? Go with Cricut Access Premium. It offers everything above plus:
Up to 50% savings on licensed fonts, images, and ready‑to‑make projects
Free economy shipping on orders over $50
It is only offered as a billed annual plan and is equivalent to $9.99 a month.
Do You Need Cricut Access?
The answer to this question all depends on what you are going to do with your Cricut machine and how much you will use it. Cricut Access can be a great deal for some but for others, it is totally not worth it. Weighing your options is the smartest strategy.
In summary, a Cricut Access membership is best for the following types of Cricut users:
those that love Cricut fonts and want them all!
those that use a ton of images from the Cricut library.
shoppers that love Cricut.com for all of their supply and machine needs.
those that use a ton of licensed images and fonts.
those that want TONS of super quick and easy projects from their machine!
Do you fit under one of these profiles? Then, by all means, pick a Cricut Access membership that will work for you and get started creating. I am sure you won't regret it!
The 10% savings on all product purchases on cricut.com can be enough to get your money back if you use a ton of supplies. Here is a tip for you: you can sign up for a monthly membership and get 10% off right away! Then cancel whenever you like. If you are making a big purchase, it is hands down worth taking a few minutes and signing up.
If you do decide to try out a membership, please click here and purchase. Have more questions about Cricut Access? Feel free to ask them below.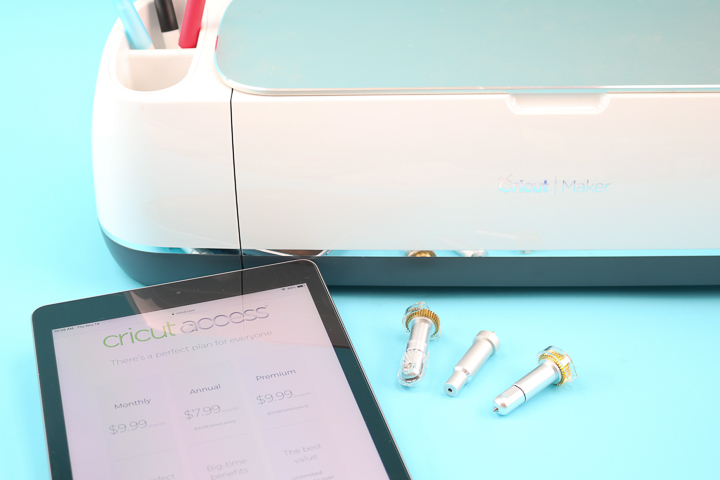 One small note for those that are bloggers or sell online, with a Cricut Access membership it is super easy to create content right in Cricut Design Space for your audience and share the link. This gives them instant access to your design. The membership opens up a whole library of free images that you can use for this purpose. Just an extra note for those that may fall into this category and need an extra nudge!
So, what is Cricut Access and do you need it? I hope this post helped to explain the benefits of the membership a bit for you. Is membership right for you? That depends on what type of crafter you are!
New to Cricut?
Sign up for our email list to download the Beginner's Guide to Cricut Design Space for FREE today!
Sign up to get the guide emailed to you!