I have been working so hard on this Cricut ear saver SVG file. I have seen a few versions of this and wanted to perfect the design myself as well as test all the materials. Keep reading to see how to make face mask ear savers on your Cricut in minutes for your friends, families, and nurses as well! Don't have a Cricut? You can try our no-sew headband ear saver instead.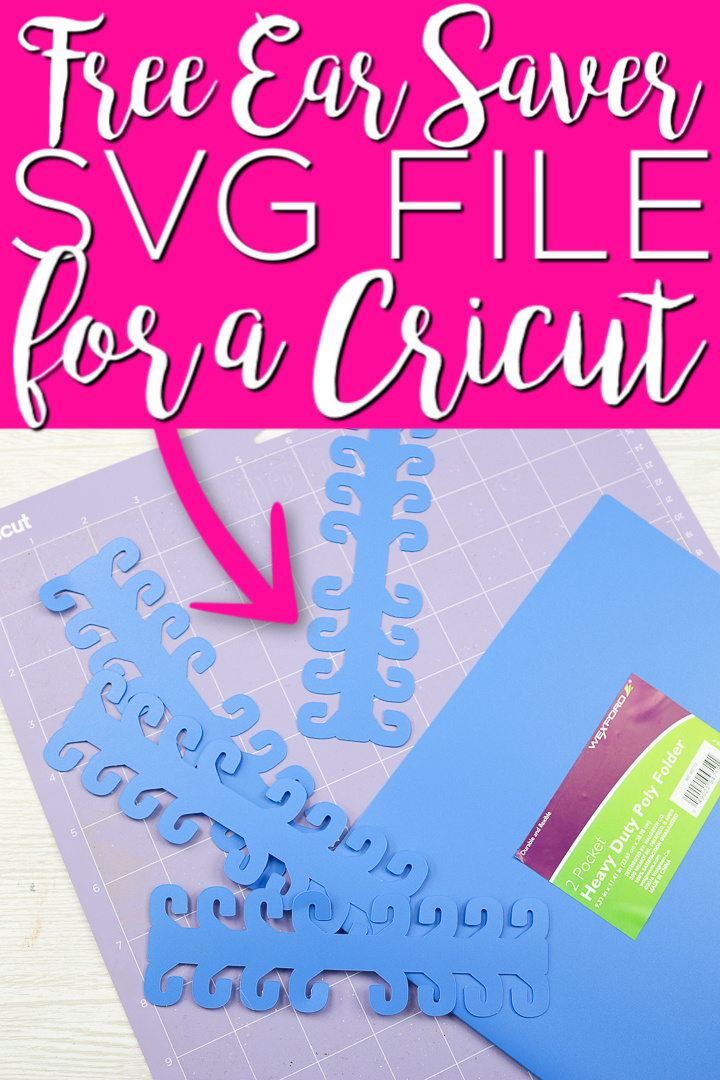 Free Ear Saver SVG File
First, you will need to download our SVG file. You can do that by signing up for our newsletter below. Then the zip file that includes the SVG will be sent to your email address. From there, you can follow the instructions here to upload to your Cricut for cutting.
Please note that this file is for personal use only. Please email me if you have any issues with your download.
How to Make Ear Savers on Your Cricut
Now that you have your ear saver SVG file, you can start cutting. You can cut these with a Cricut Maker or a Cricut Explore. I am covering the best materials to cut these from as well as how to add a custom material setting for cutting these. Want to see all of this information in one place? You can just watch the video below.
Can't watch the video or missed some of the steps? You can also find the instructions below.
What materials are best?
I experimented with a wide variety of materials. I was looking for something that was readily available, durable, easy to cut, and inexpensive. That is a tall order! After several hours, I had a clear winner. Plastic folders! Yes, those folders you get at the dollar store for your kids for school. Just cut off the front and back and start using them to make ear savers on your Cricut. NOTE: I find that I can get 12 total ear savers from each folder with the size that I am using.
Cricut Custom Material Setting
I found that setting a custom material was the easiest way to cut the folders especially if you are going to be doing it repeatedly. Here are the instructions for setting that on your machine:
Turn the dial on your Explore to custom. Click make it after your SVG has been loaded into Design Space. NOTE: For the Maker, you will not have to turn any dial.
Add the number of project copies you want to cut and click apply. You may have to move these around to maximize the amount you can get on one sheet.
Click continue then the material list will pull up. Click "browse all materials".
You will then click "material settings" at the bottom of this screen.
A list with details of each material will pull up. Scroll all the way to the bottom of this list and you will find an "add new material" button.
Click that to add a custom material. I named mine "ear saver" but you can call it whatever you would like. Click the save button.
Then the details for this new material will pull up. I set mine to 350 and 5 passes. I found with a new blade I could do 4 passes. As your blade wears, you can always change the settings on this screen. You can also set to a lower pressure if you need to but the passes will need to increase.
Click the save button when you are done.
Now you can pick this material from your material list just like any other material. Saving it in this way makes it easy to cut these whenever you need them. You can just pick it in the future instead of going through all of these steps.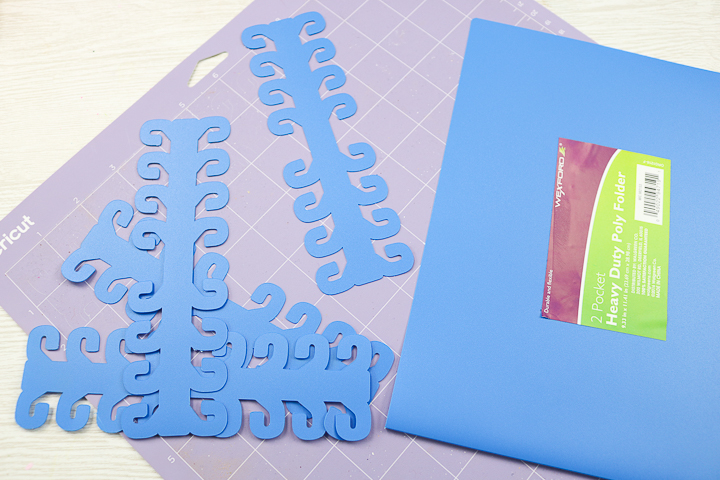 Cutting Face Mask Ear Savers
Now you are ready to cut! I find that a strong grip mat works best. Cut the front and back off of your folder and cut away any pockets. Put the folder piece on your mat and press down well. Then cut your design with your custom material setting that we added in above.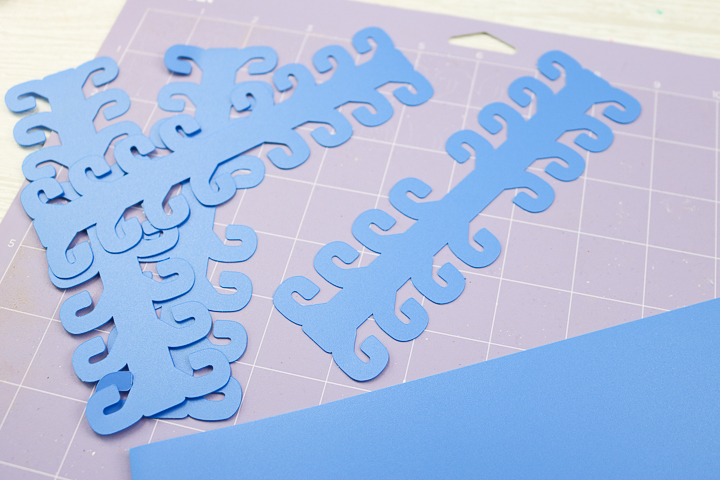 Then start passing out these face mask ear savers to friends, family, and healthcare workers. If you hate the elastic on face masks around your ears, these are definitely for you. The design is adjustable so they can choose which set of hooks to use depending on the face mask design and how tight they like it to be.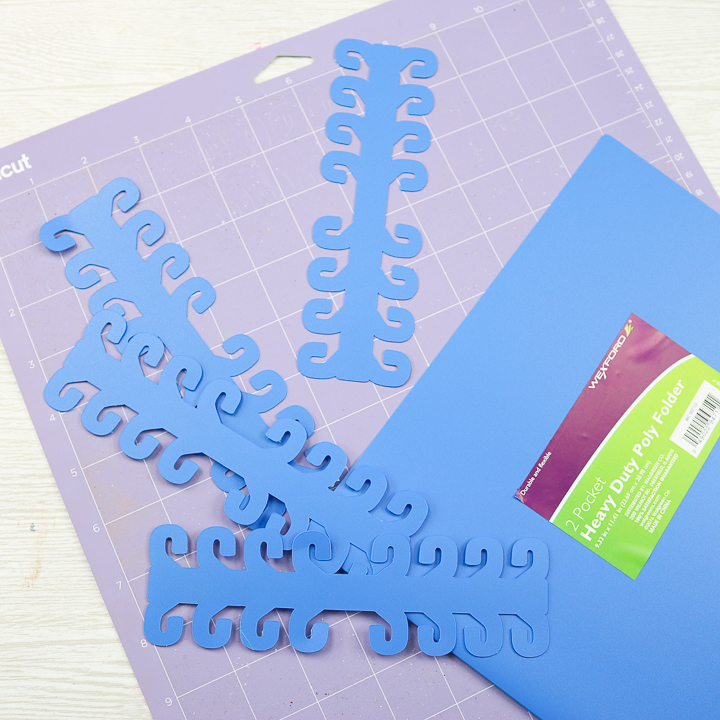 This probably took me longer to design than any other SVG file I have ever made. I do totally think it is worth it and I hope it helps some of you during this time. Stay healthy and enjoy this ear saver SVG file and cutting these on your Cricut.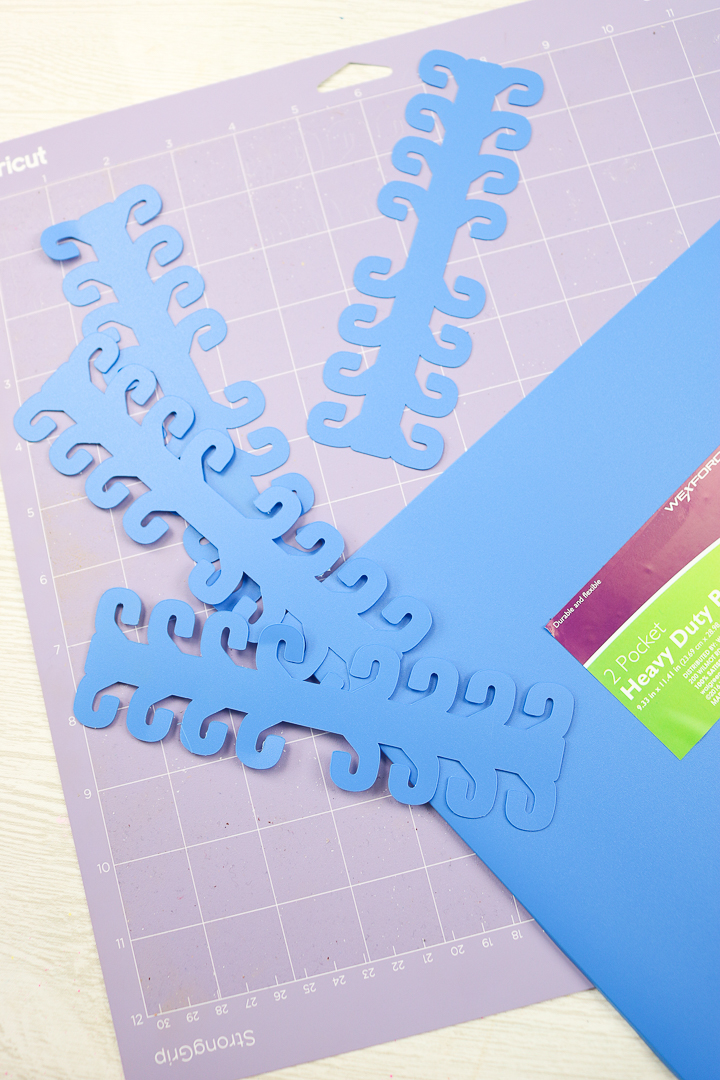 Need more ideas for face masks and more? Try our links below as well!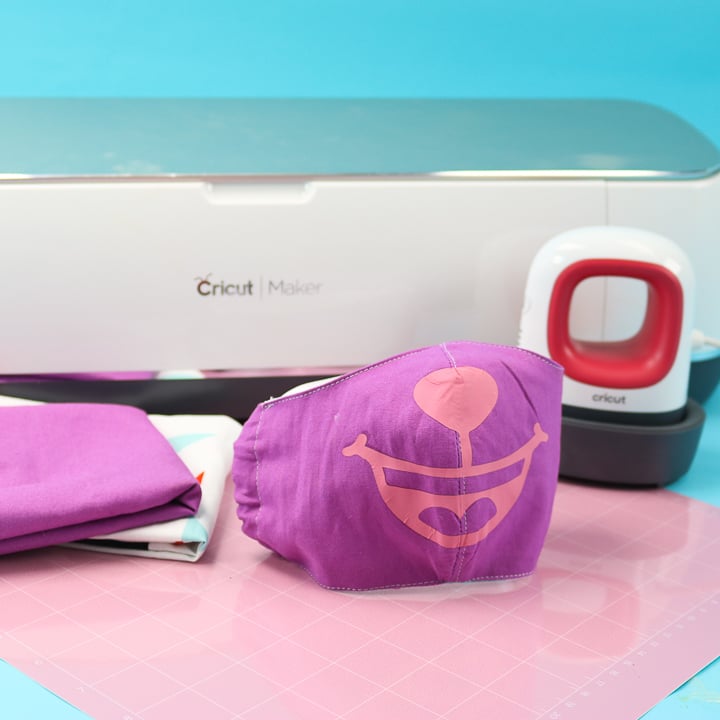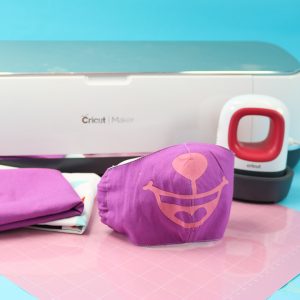 Sewing Masks Cut on a Cricut
With your fabric cut, it is time to sew those masks for family and friends.
Read More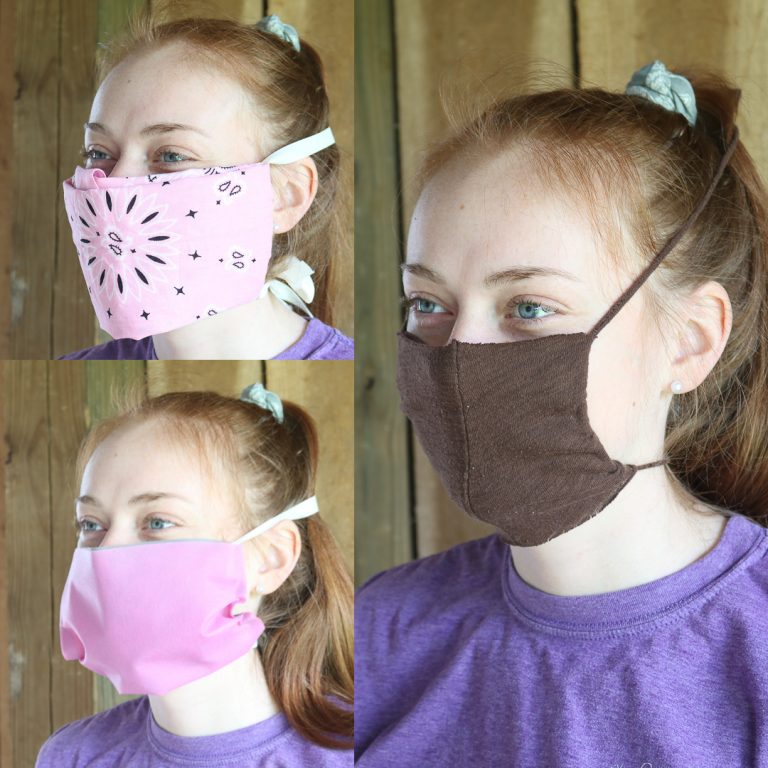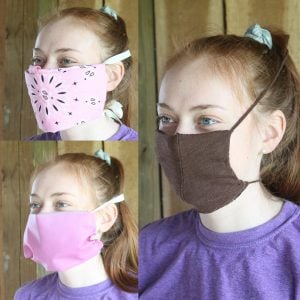 3 Easy No-Sew Face Masks
An easy way to make a face mask for protection with things you have around your home.
Read More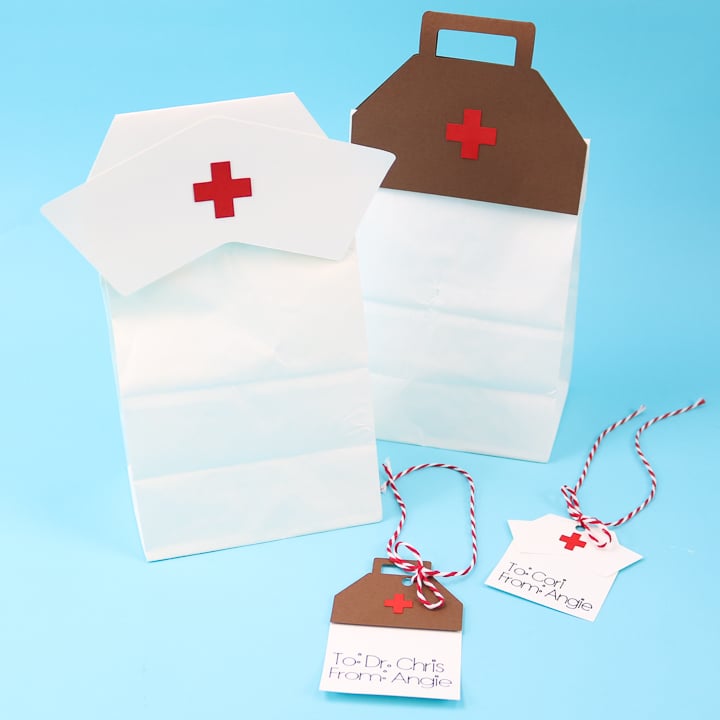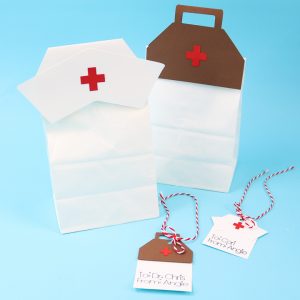 Thank You Gifts for Hospital Staff
Make thank you gifts for hospital workers with these gift bags and tags!
Read More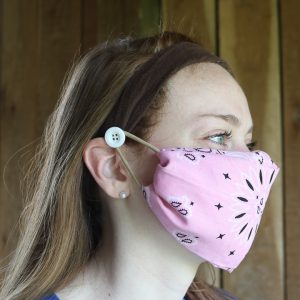 No-Sew Button Headband for Nurses
Use this headband to get relief for your ears from face mask elastic.
Read More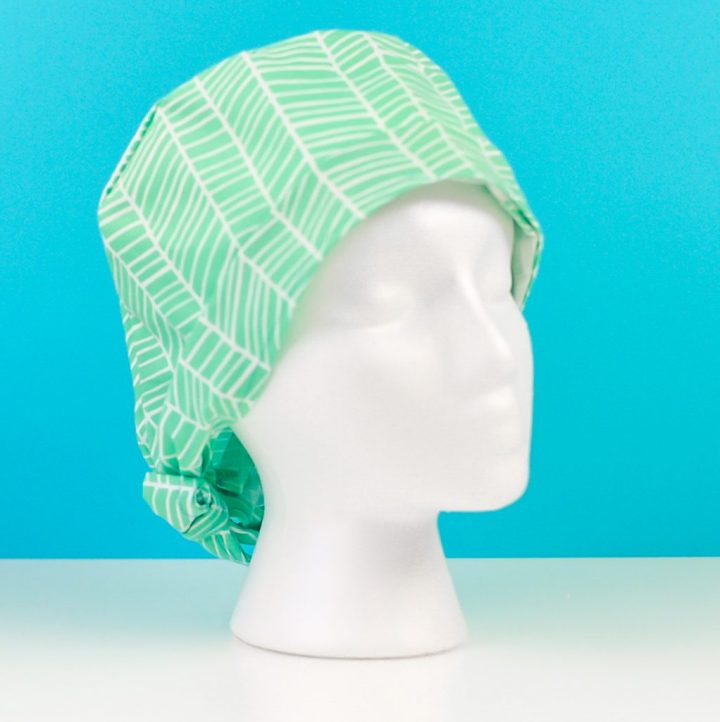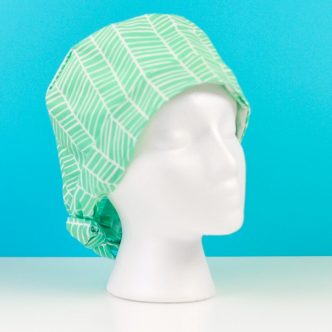 Cricut Scrub Cap Pattern
Make a scrub cap for healthcare workers using this Cricut pattern.
Read More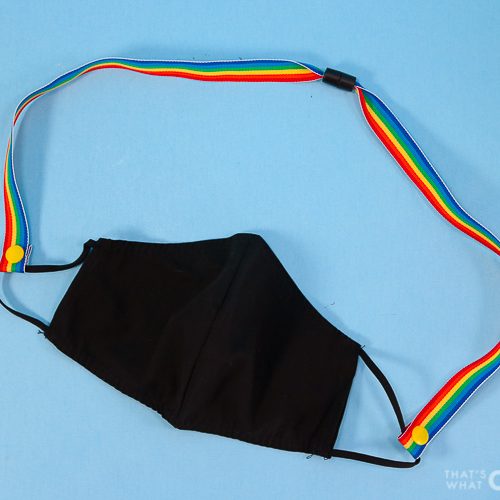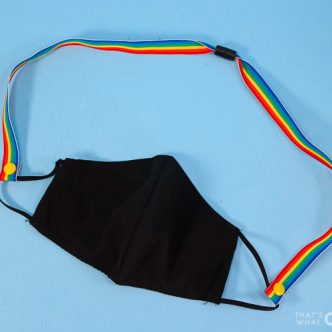 DIY Face Mask Lanyards
Keep your face mask on you at all times with a lanyard! This easy project is perfect for kids!
Read More
Need Help Organizing Your SVG Files?
Are you overwhelmed with the number of files on your computer? SVG (or digital cut) files can take up a ton of space, and it can be so hard to find exactly what you are looking for. That is where Cut File Clean Up comes in! The Cut File Clean-Up system ends the frustration of organizing your cut files so that you can find what you need and get to the best part of crafting—actually making your project.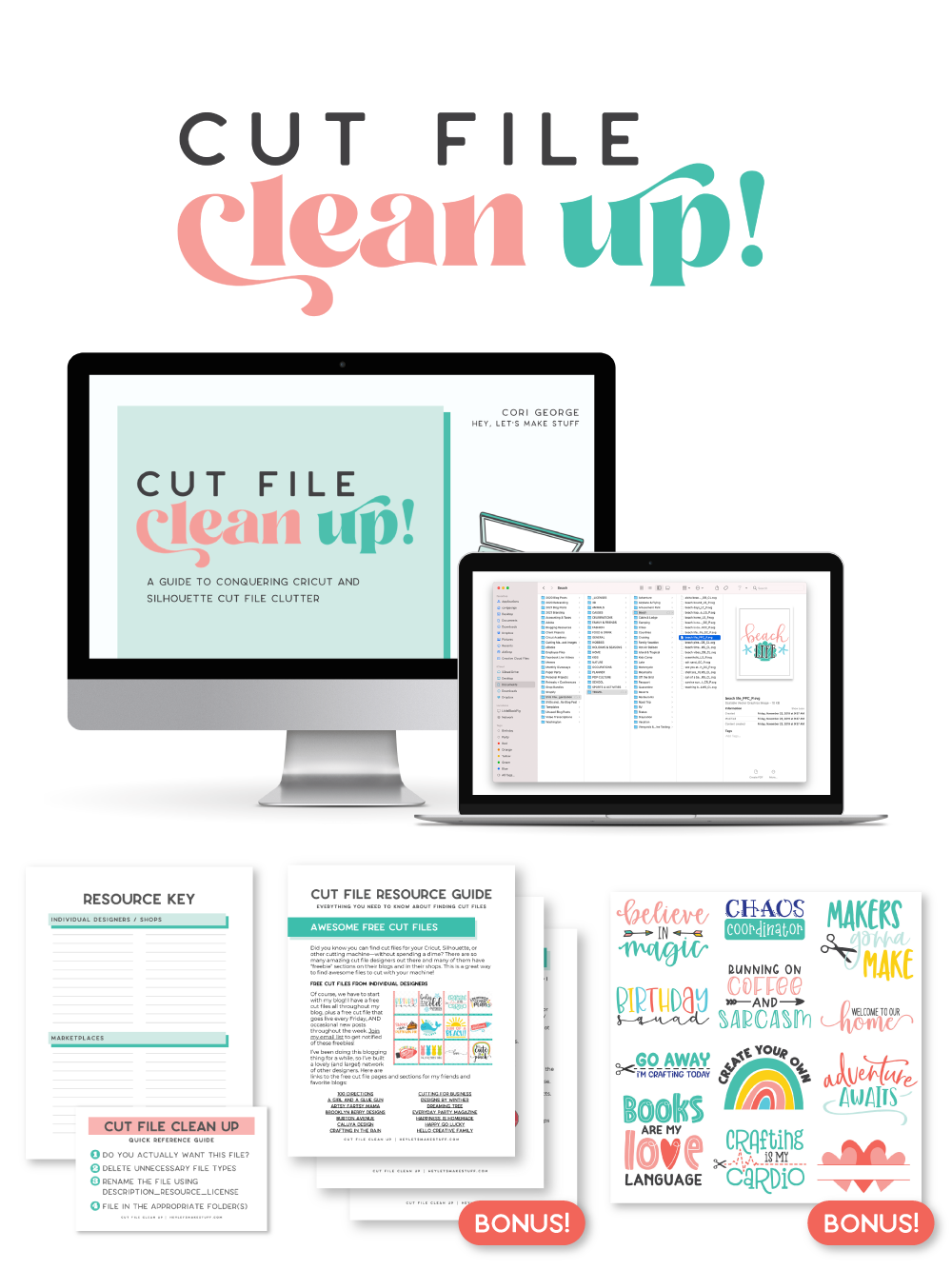 The best part is that you can get it for a deal right now with great bonuses. And yes those bonuses include even more digital cut files for your crafting. You can't get enough of those right? Grab it now.