I thought I would share a tutorial today on how to use a SVG file on your Cricut. The past few months we have offered several free SVG files and you may have struggled with actually getting them into Cricut Design Space.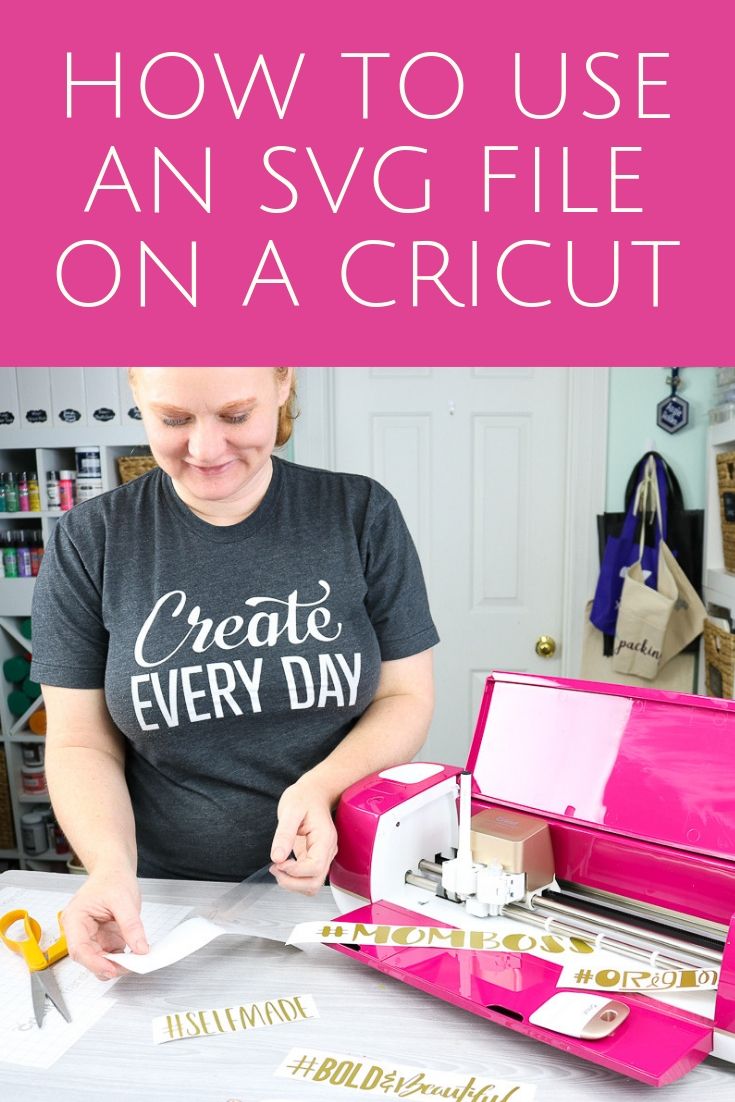 I actually did a video for iOS, PC, as well as Android showing you each step to downloading and uploading those files. It is really easy once you see how to do it, but it can be a challenge on your first try.
So, here is how to use an SVG file on a Cricut.
Please note that some links below may be affiliate links which means that you do not pay more, however, a portion of any purchase will go to this site. Also, the following instructions will work for any Cricut machine that uses Cricut Design Space.
What is an SVG file?
First of all, if you have found this post and are not sure what exactly a SVG is and why you would want one, you are not alone. A SVG is the perfect type of file to use with your Cricut and any other cutting machine. It is universal for a wide variety of machines plus the best part is that it can be scaled without losing resolution. Want to learn more? Click here to read all about SVG files and why they are amazing.
Uploading a SVG to Cricut on the Computer
This is probably the most straight forward of the tutorials but I wanted to cover it anyway. If you are struggling with using those SVG files on your PC, this video is for you! Just follow along with the instructions and you will be using SVG files in Cricut Design Space in no time at all.
Uploading a SVG to Cricut on iOS Devices
Now, what if you have an iPad or iPhone and want to use the Cricut app? We have you covered there as well. Just follow along with the video below to get those SVGs uploaded to your Cricut right on your mobile device. Crafting with your Cricut machine has never been easier!
How to Use a SVG on the Cricut Android App
We couldn't leave out the Android users! There is a Cricut Design Space app for Android and yes you can use those SVG files right on your mobile device. Watch below to see how to do it!
Where to Get Free SVG Files
Now that you know how to use a SVG file on your Cricut, where can you find those files to cut? Start with our free monthly SVGs! You can find a list of those by clicking here. You can also sign up for our SVG email list on that post where we send you our latest and greatest SVG finds!
Want more options? Here are a few of my favorite sources for both free and paid SVG files:
Now that you know how to use a SVG file on your Cricut, the possibilities really are endless! This opens up a whole new world of crafting possibilities for you! Y'all enjoy and start using those SVG files today. You will be able to create something amazing with your Cricut machine.
Have a SVG and need to divide it into layers in Cricut Design Space? See how to do that here!
Need Help Organizing Your SVG Files?
Are you overwhelmed with the number of files on your computer? SVG (or digital cut) files can take up a ton of space, and it can be so hard to find exactly what you are looking for. That is where Cut File Clean Up comes in! The Cut File Clean-Up system ends the frustration of organizing your cut files so that you can find what you need and get to the best part of crafting—actually making your project.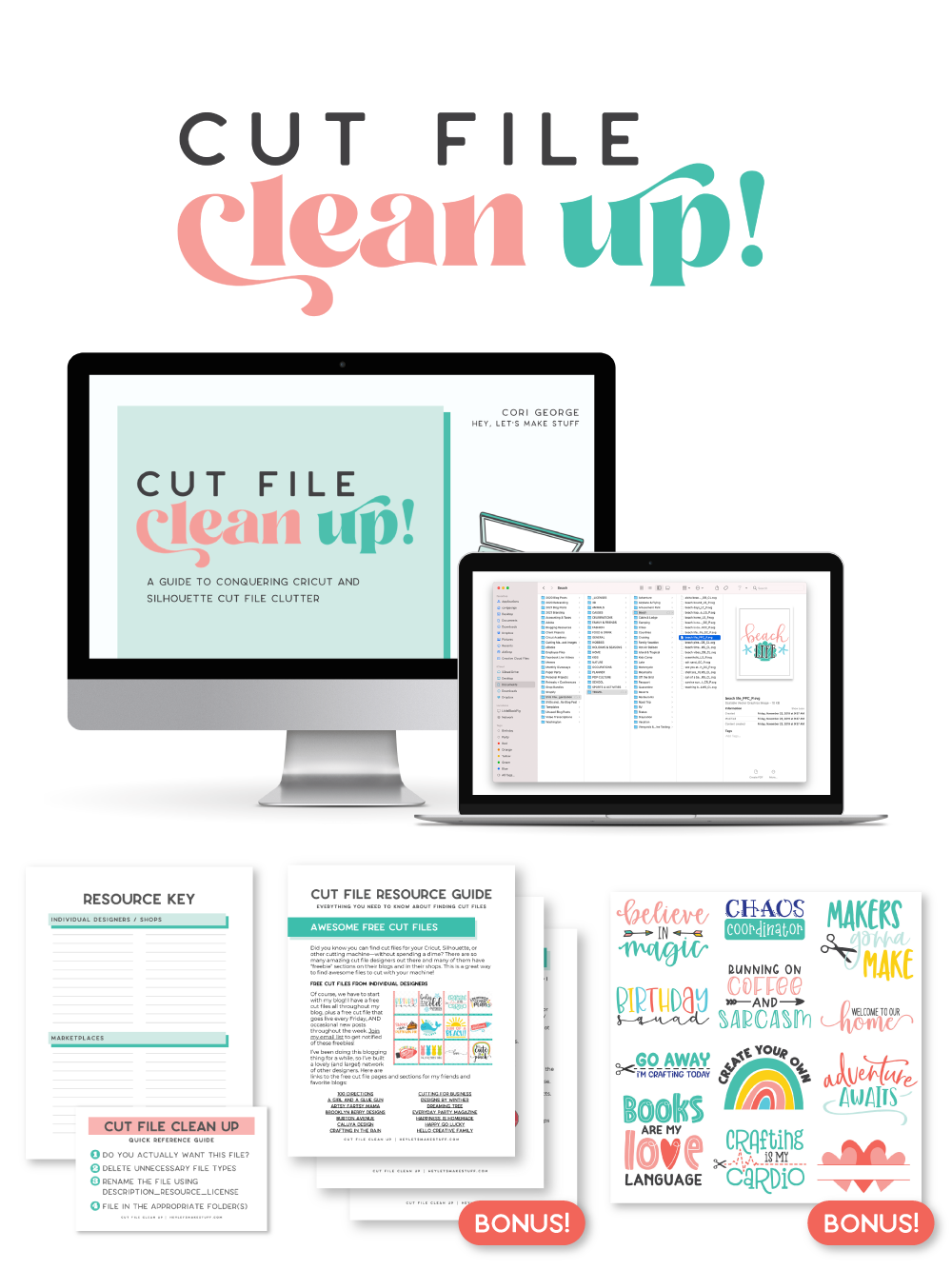 The best part is that you can get it for a deal right now with great bonuses. And yes those bonuses include even more digital cut files for your crafting. You can't get enough of those right? Grab it now.