If you've been in Cricut Design Space lately, you may have noticed a new button on the left-hand side of the screen. The new Cricut editable images are perfect for creating customized projects. Today we're going to look closely at these editable images and how easy they are to customize.
If you're new to Design Space, make sure you check out my beginner's guide.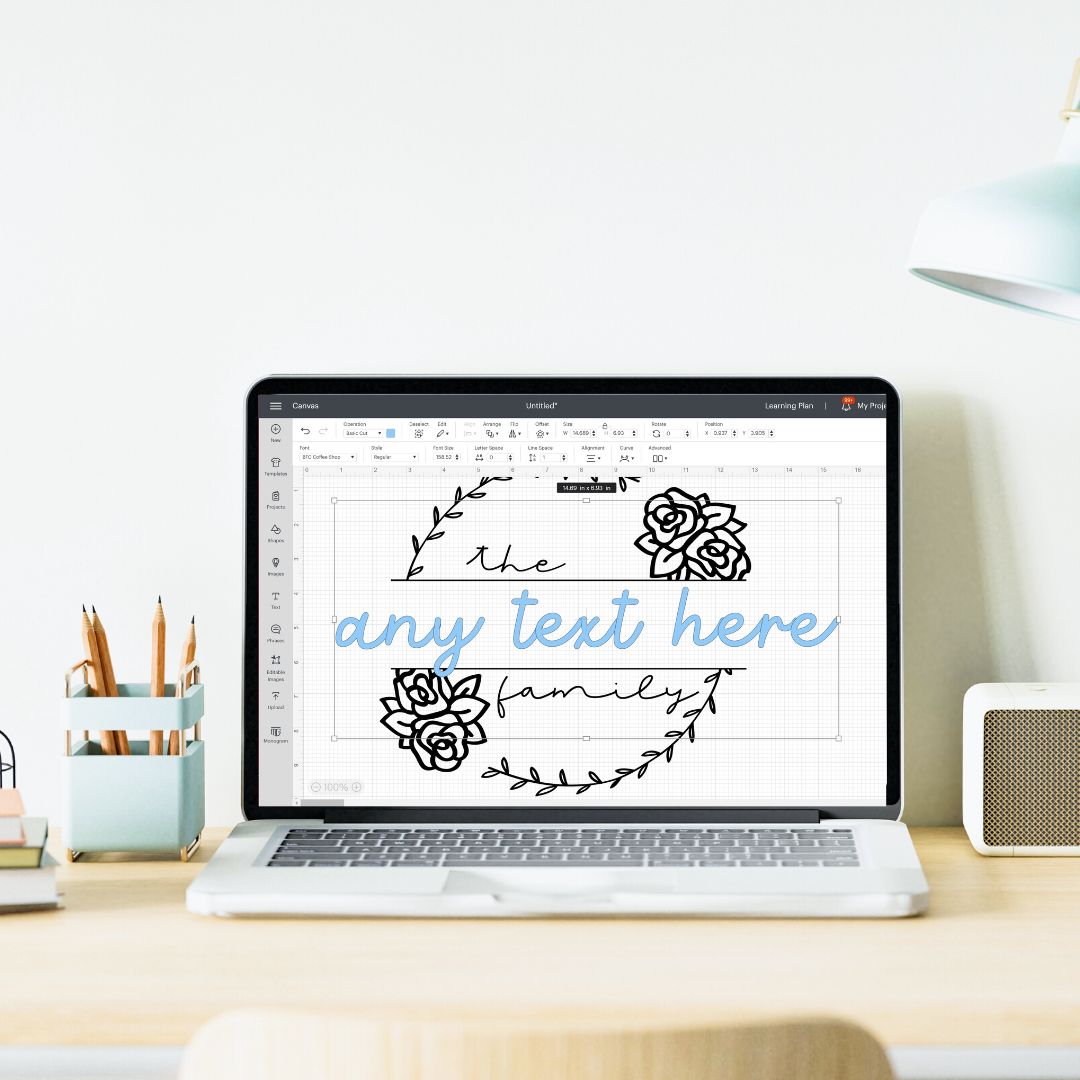 What are Cricut Editable Images?
Cricut Editable Images are images that can be edited right in Design Space. No more having to use slice and/or contour to change an image for your project.
You can watch me walk you through where everything is and how it works by pressing play on the video below.
What Machines Work with Editable Images?
Cricut editable images work with any Cricut machine that uses Design Space. I am using a PC computer for this tutorial. Things might look different if you're using a Mac. You'll also find editable images in the Design Space app.
Where Can I Find Editable Images in Design Space?
To find editable images in Design Space you can click on the "Editable Image" button on the left side of your Design Space canvas. You'll find thousands of editable images by clicking that button.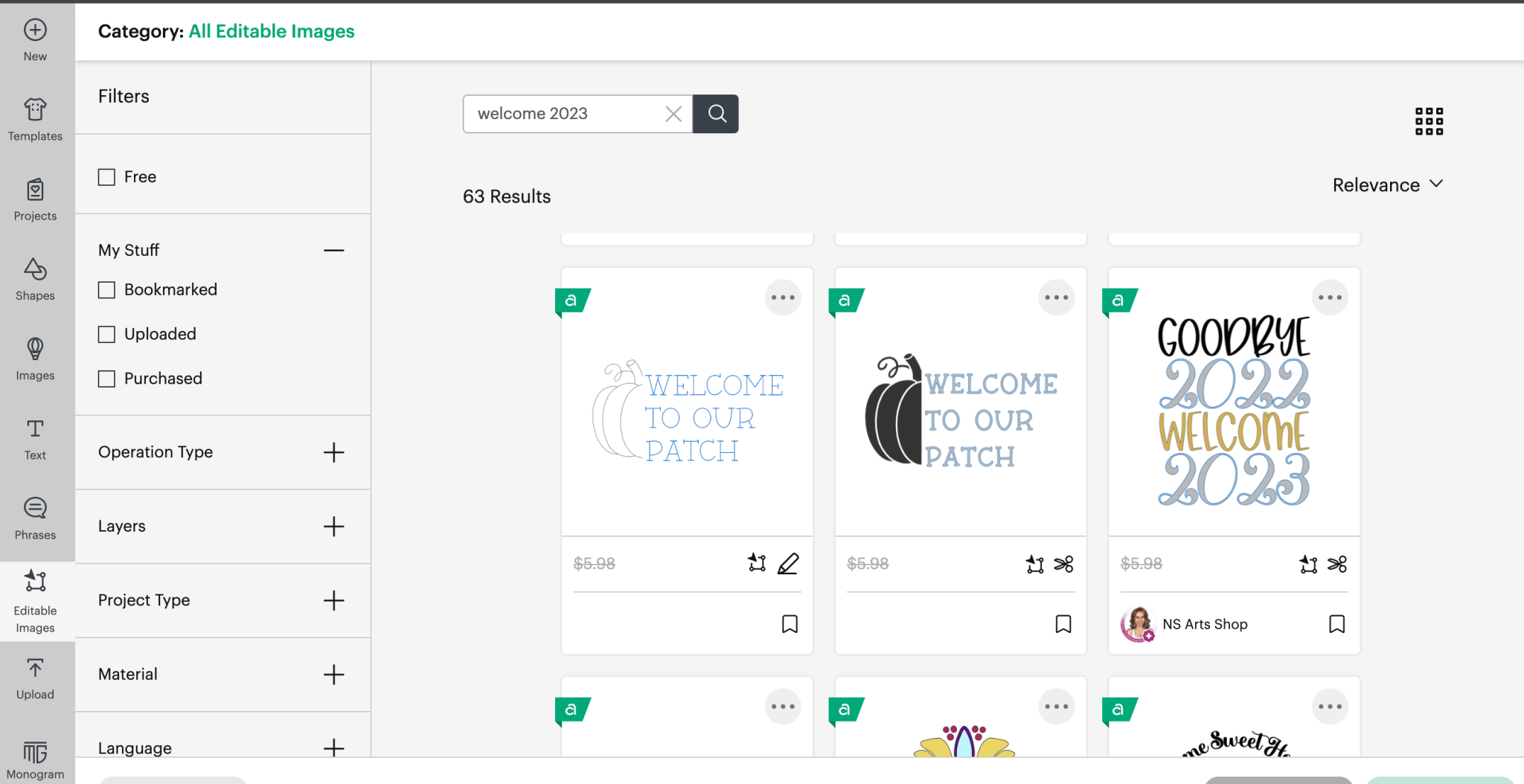 If you are searching for anything in Design Space while you're in images, click the "editable text" filter on the left-hand side or look for the editable text icon on each of the images if you're looking for something that you can edit before you cut.
What Images are Editable?
Typically these are images that include a name or a year. For instance, something that says "Happy Birthday Shay" or an image that says "Goodbye 2022, Welcome 2023". There are so many images, you're sure to find an image perfect for your project.
Why Would I Need a Cricut Editable Image?
Why would you need an editable image? In the instances above if your name isn't Shay or the year isn't 2022/2023, you'd need to update that image.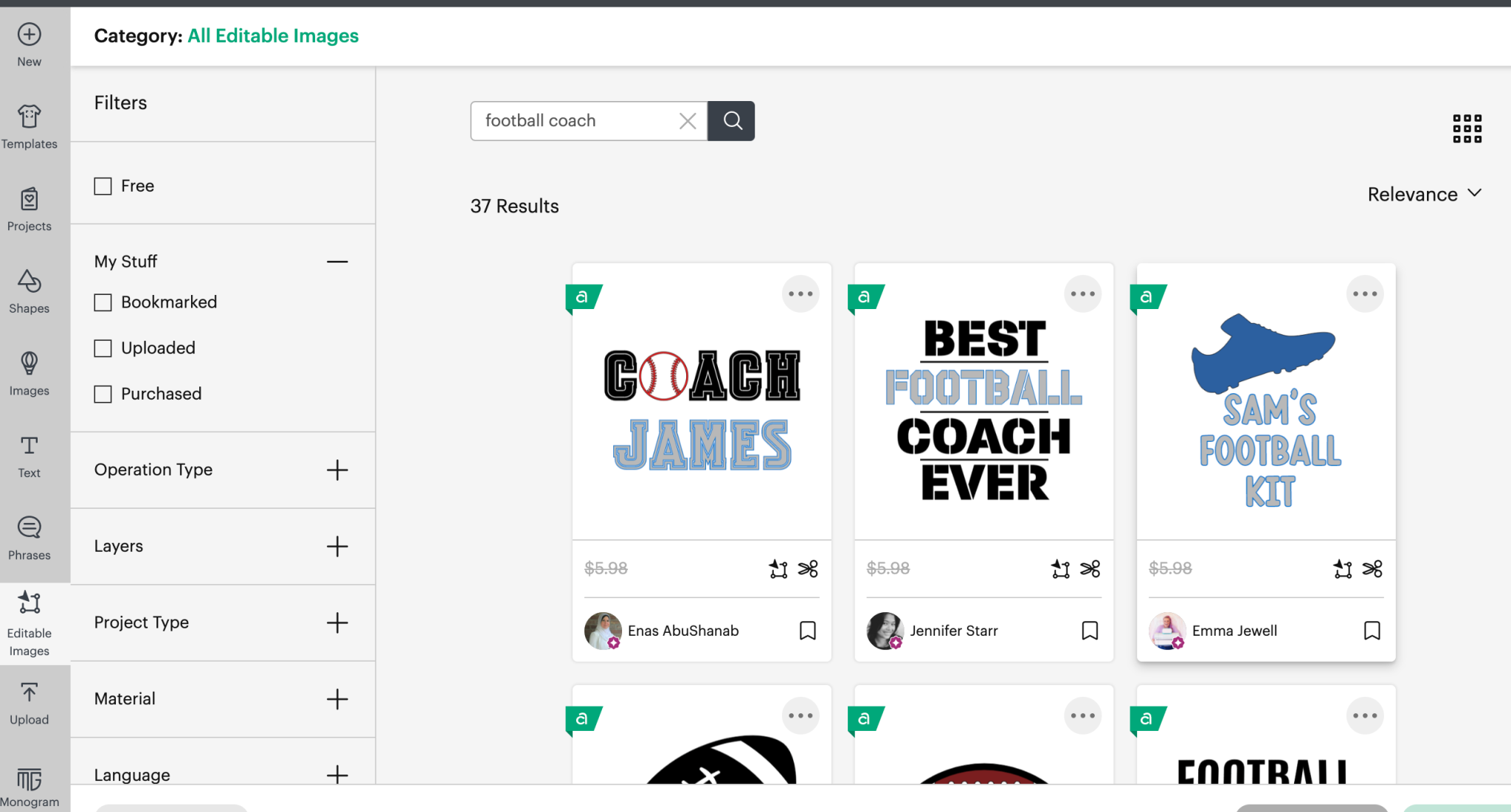 In this "Best Football Coach Ever" image the word "football" is editable. Now you can use this same image if you have a basketball, softball, soccer, etc. coach. You could quickly and easily change the word for your needs.
How to Use Editable Images
To use a Cricut editable image, you'll pick an image and add it to the canvas. You'll see in the layers panel that the images come onto the canvas as several different layers. The portion of the image that can be edited is blue and not grouped with other layers.
What Can I Change on Cricut Editable Images?
Editable images are set up so you can change text portions within the image. In the past, most words in Design Space were an image and that meant you couldn't see what font was used and you couldn't easily change the text.
Cricut editable images solve that problem. Let's look at the photo below. As you can see, the whole design is black except for the 20XX, which is blue.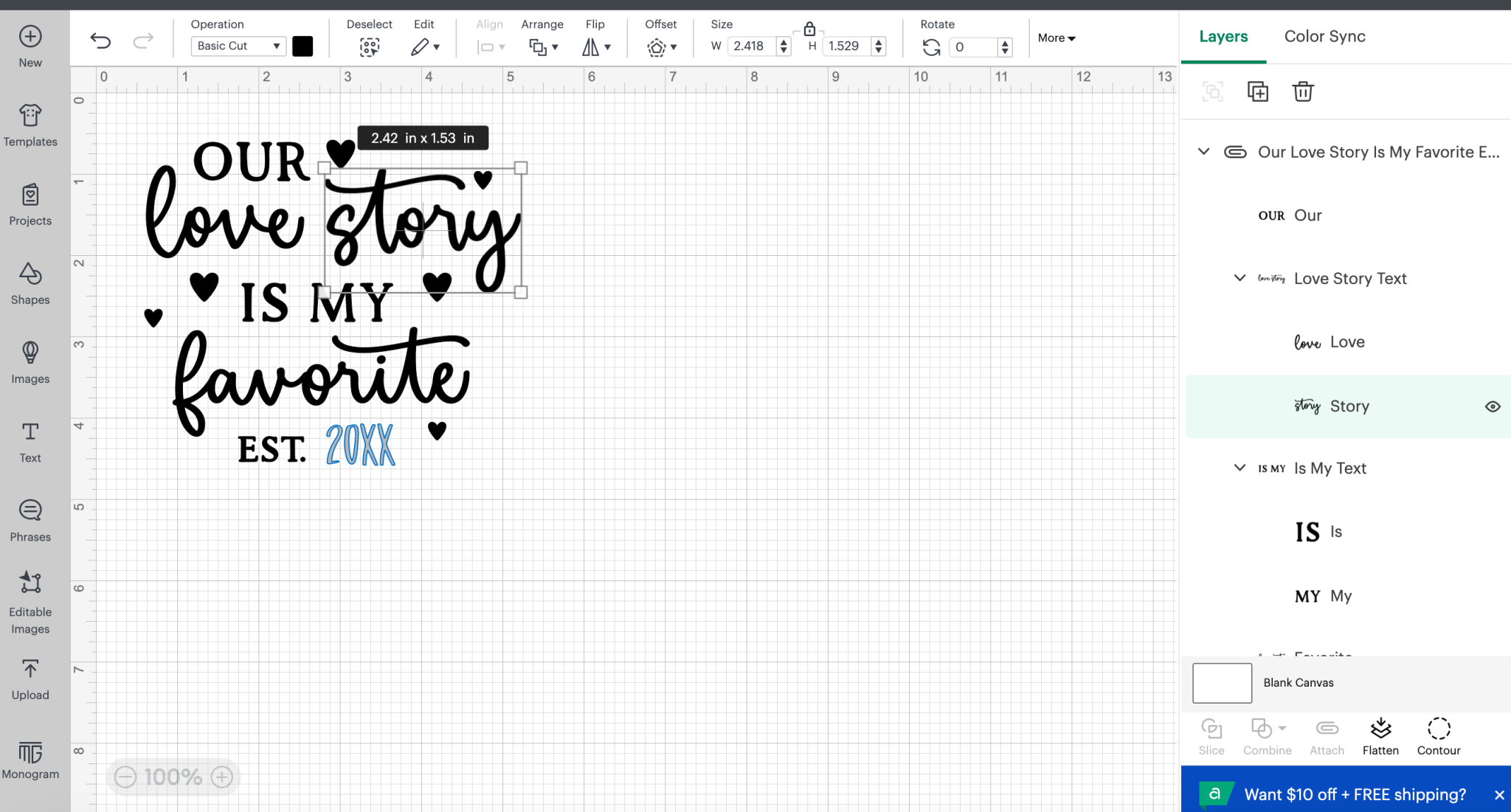 If I try to select any of the black layers, I can see that they're just a standard cut. I could delete the layer from the project but I cannot edit it. When I click on the 20XX layer, which is blue, it shows me that it is a font and I can type in it just like a regular text box. I can change that whole layer and make it say whatever I want.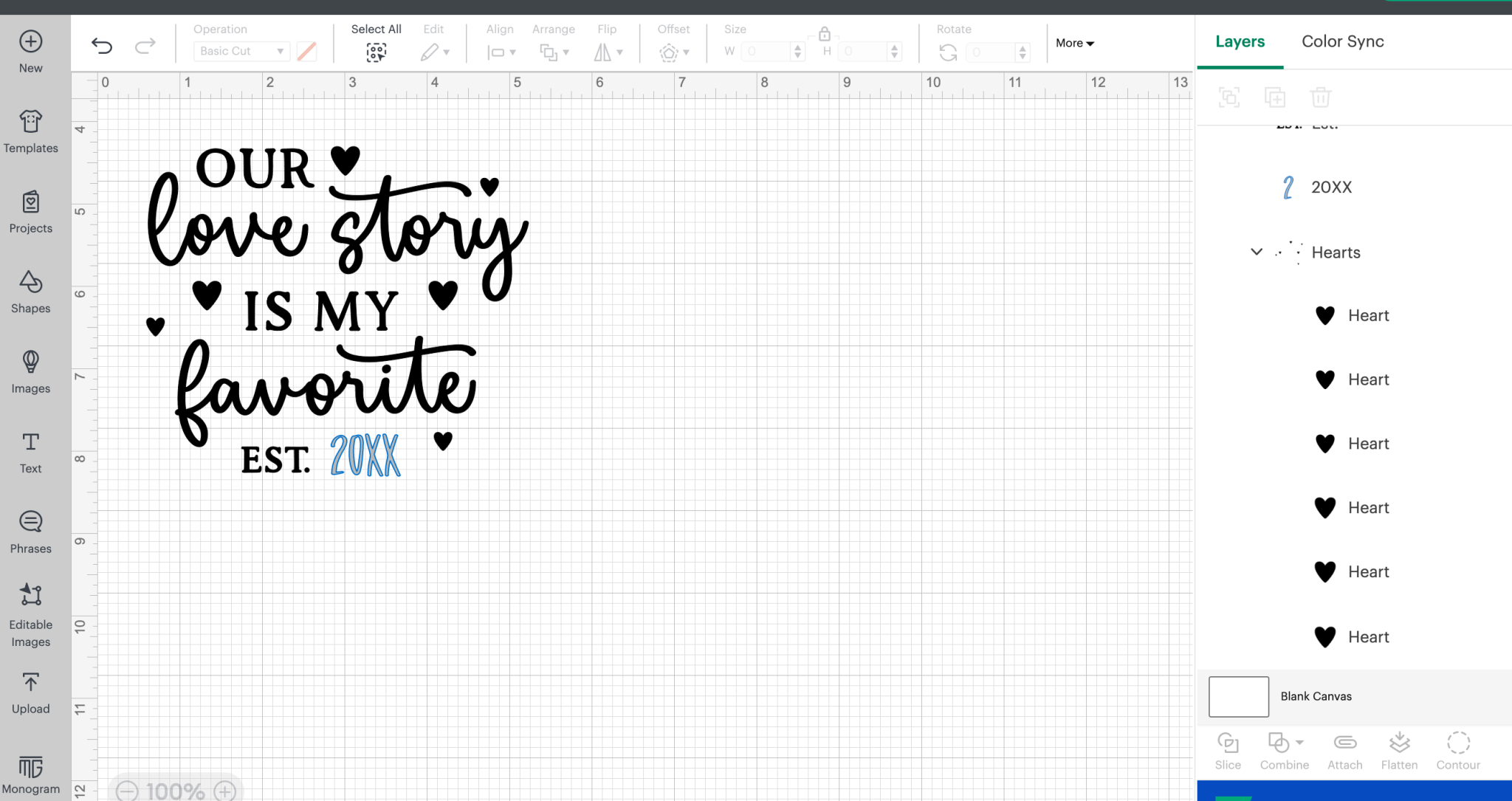 Can I Change the Font in Editable Images?
Yes, you can. Because when I double-click the text it becomes like a text box, I can choose a different font, I can make the image larger or smaller, I can even move it if I wanted to.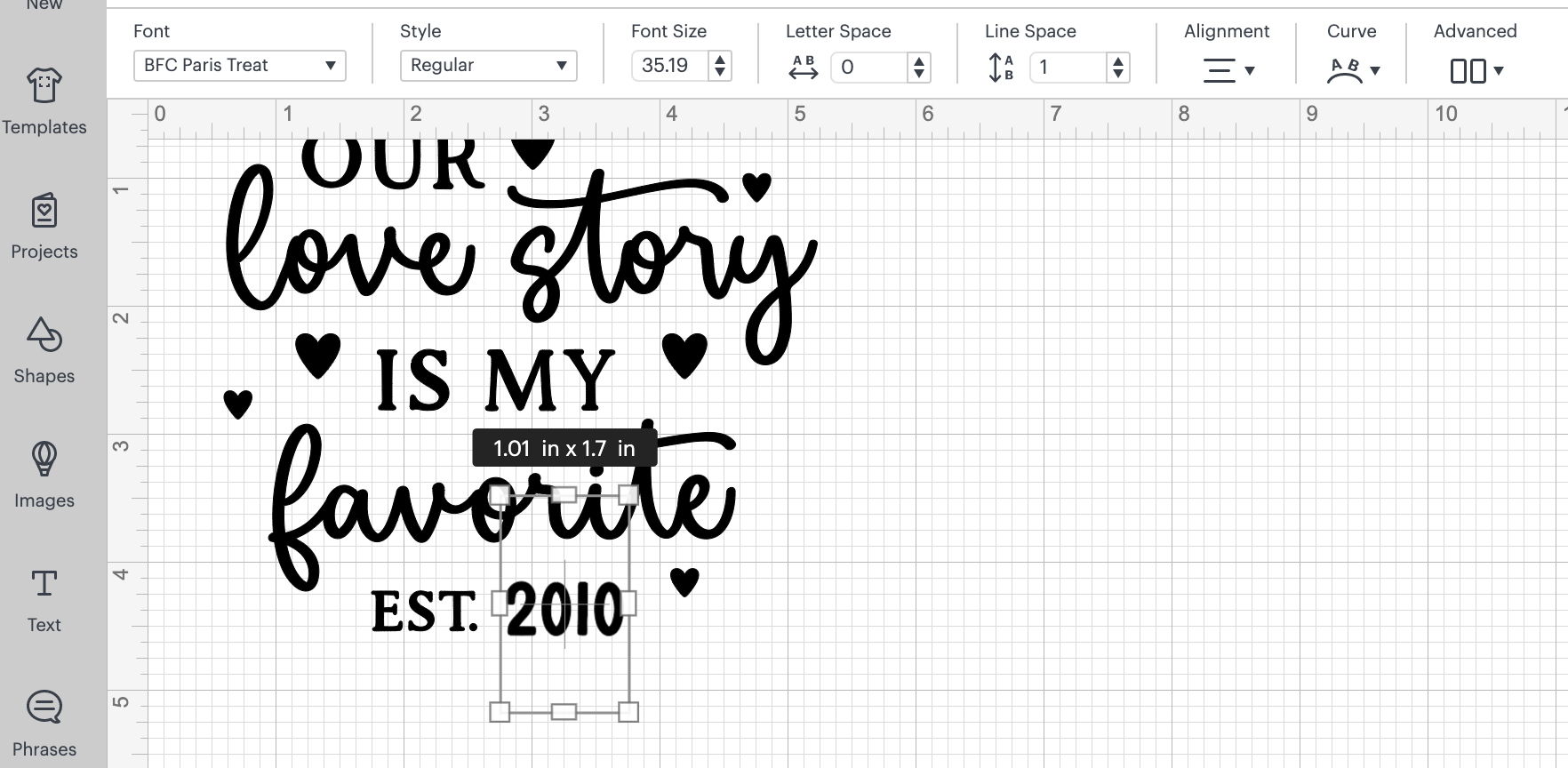 You can change the editable layer in a variety of ways. And once you're ready to make your project, you would just click "make it". For this project, I would select "on mat" and then continue and you'll see that the project is ready to cut.
NOTE: Because it's an editable image made in Design Space, you don't have to attach it together. It comes in just like you want it. You just edit the layers that you need to.
Can I Edit My Project After I Save It?
As long as you don't weld your design before you save it then yes. Your project's ability to be edited doesn't change because you changed the text.
My Final Thoughts on Cricut Editable Images
I think this new image type in Design Space really changes things. Now you can have custom designs right in Cricut Design Space. I hope Cricut starts adding more of these types of editable images to the platform. Being able to easily customize things is the reason I purchased my Cricut.
Currently, most of the editable images in Cricut Design Space are free with Cricut Access. There are a few that are free for any Cricut users. Otherwise, you can get an Access subscription or just purchase each of the files you want to use.
So I hope you enjoyed learning about the new Cricut editable images. If you have questions leave them in the comments below.