Looking for a Cricut gift idea? If you are shopping for a crafty grandma or anyone that loves crafts really, we have the only Cricut gift guide that you need. We have everything from machines for beginners to ideas for those that have had a Cricut for years. Jump in and choose a gift for grandma from our list. Then wrap it up and put a big smile on her face this holiday season!
This is a sponsored conversation written by me on behalf of Cricut. The opinions and text are all mine.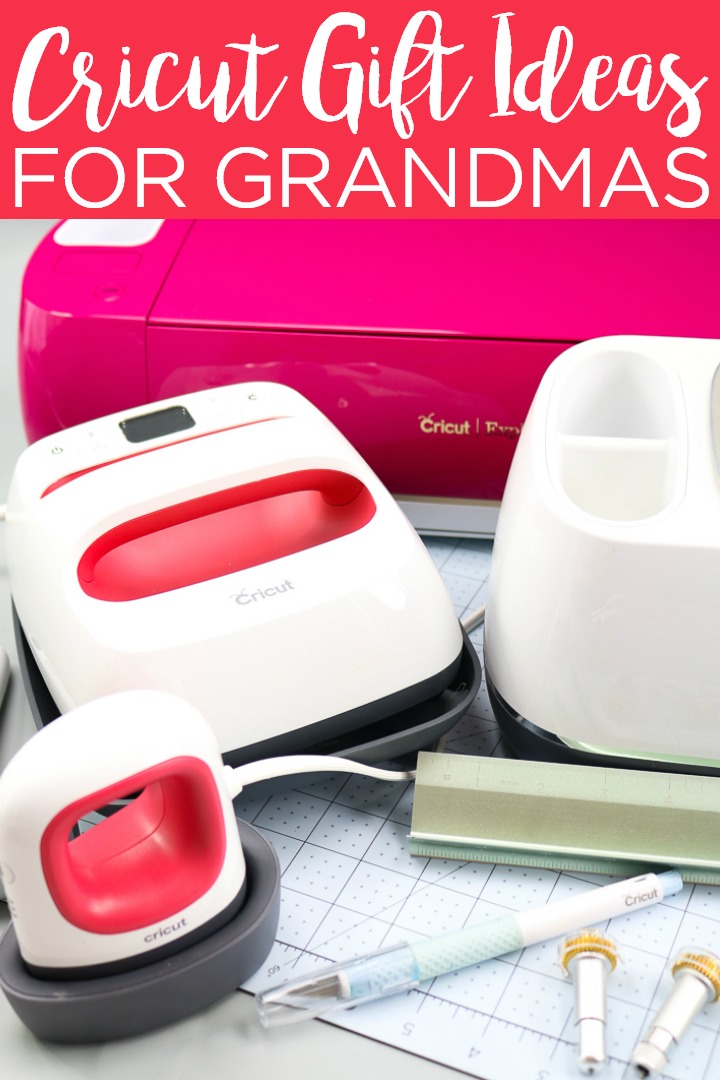 The Ultimate Cricut Gift Guide
Why am I qualified to say what grandmas want this holiday season? Because I am one! I actually have two grandchildren and I love to craft. That makes me one crafty grandma who knows the perfect Cricut gift idea for that special person on your holiday gift-giving list.
Cricut Gift Idea 1: Cricut Maker or Cricut Explore Air 2
The first idea on my Cricut gift guide should be pretty obvious. If your gift recipient does not have a Cricut machine, it really is the ultimate gift idea. But which should you choose? I have a guide on choosing between the two Cricut machines here. That should help you determine which is the best machine for grandma (or for you!) Want to pick up a machine? You can shop here for the Cricut Maker and here for the Cricut Explore Air 2.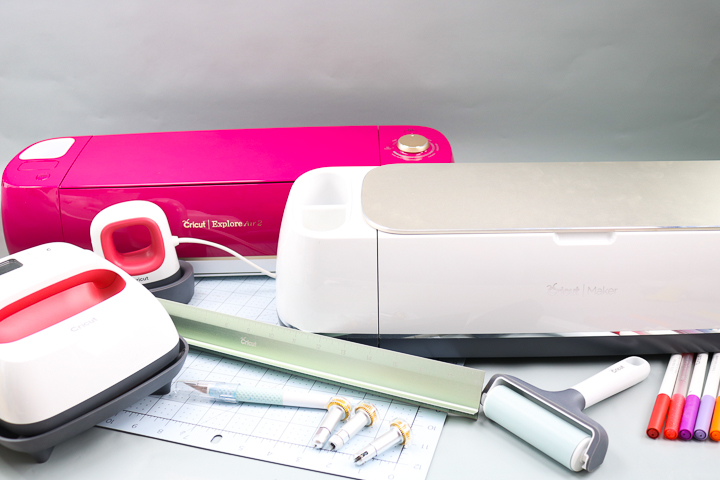 Cricut Gift Idea 2: Cricut EasyPress
The Cricut EasyPress is a game-changer in any craft room. Even if grandma has another machine or no machine at all, she will love the EasyPress. There are currently four different sizes and types. Want help deciding which to buy? See our post here on which EasyPress to buy. Then head here to pick up one for grandma.
Cricut Gift Idea 3: EasyPress Mat
Maybe grandma has a Cricut machine and an EasyPress. What now? Does she have an EasyPress mat? These are lifesavers for tons of projects both with the Cricut machine and even just pressing for sewing in the craft room. If she already has one, consider getting a second since two come in so handy. I would recommend the largest EasyPress mat or the medium size one. You can see the full selection here.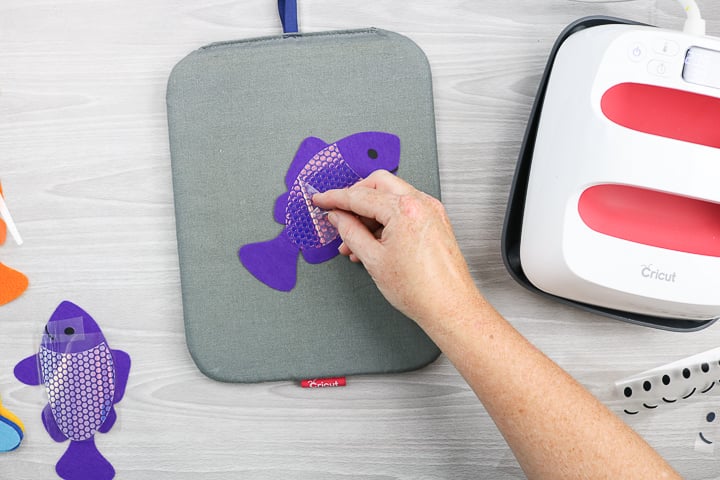 Cricut Gift Idea 4: Cricut Access
Still stuck? Have you heard of Cricut Access? You can give the gift of over 100,000 images, hundreds of fonts, and an ever‑growing collection of ready‑to‑make projects. The best part? Access also offers deep, exclusive discounts on everything Cricut. It really is the perfect gift for anyone that uses their Cricut machine regularly. You can read more about all things Access here and see our post on if Cricut Access is right for you here.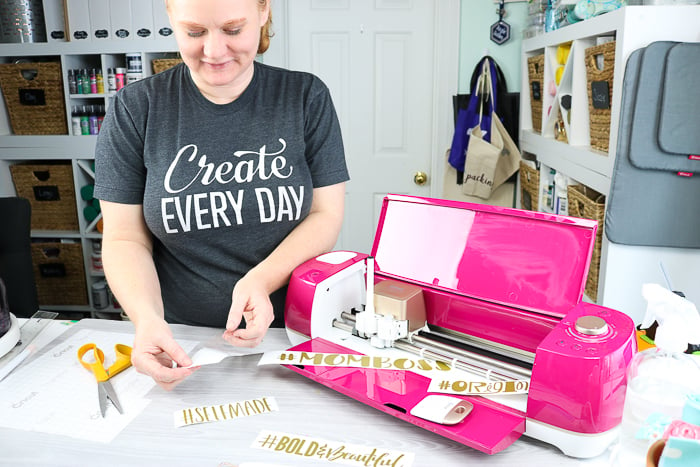 Cricut Gift Idea 5: Cricut BrightPad
Remember I told you above that I am a grandma myself. So, I can say this without hesitation. My eyes are not what they used to be and weeding vinyl and HTV can be a bear. Want to get grandma a helper for all of her vinyl projects? The Cricut BrightPad is the perfect solution. It lights up and makes seeing those cut lines about a million times easier. You can get your BrightPad here.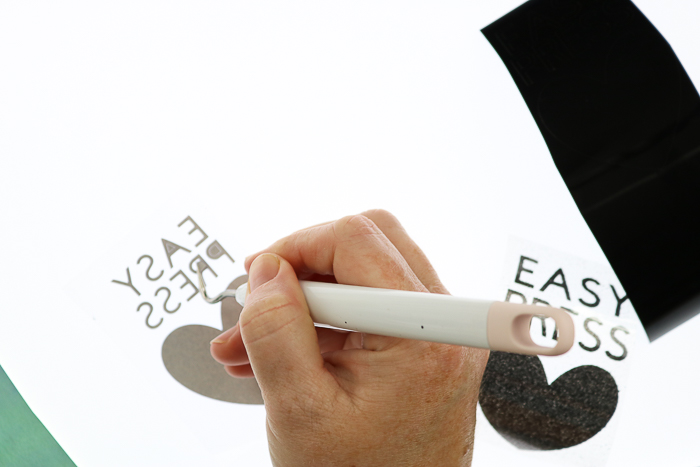 Cricut Gift Idea 6: Tool Kit
There are a wide variety of great tool kits that any Cricut crafter would love. I thought I would list a few of my favorites below and you can choose which might be right for grandma:
These are a small fraction of the tools available on the Cricut website, however, I love picking the kits for holiday gifts. They offer great value and any crafter will love getting these under the tree.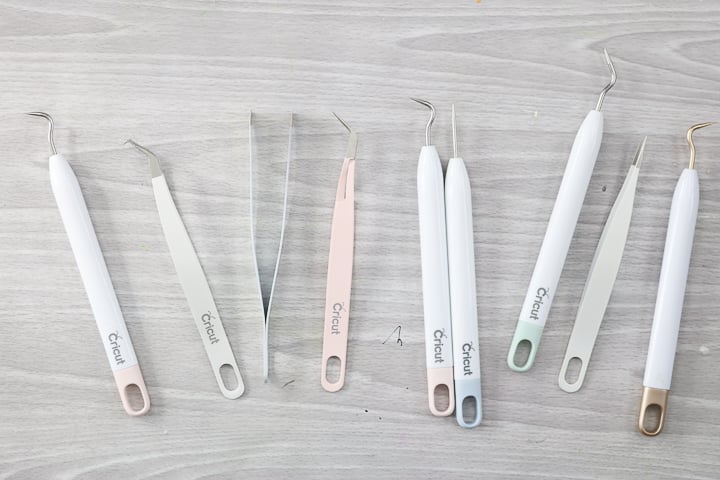 Cricut Gift Idea 7: Cutting Ruler and Craft Knife
Cricut came out with their own craft knife a few years back and quite frankly it is amazing. This is actually a gift that is perfect for any crafter, not just those that have a Cricut machine. I love the TrueControl knife as well as the cutting ruler. The ruler itself has a safety guard making cutting materials even easier than ever before. Want to kick it up a notch? Get a self-healing mat to add to the gift!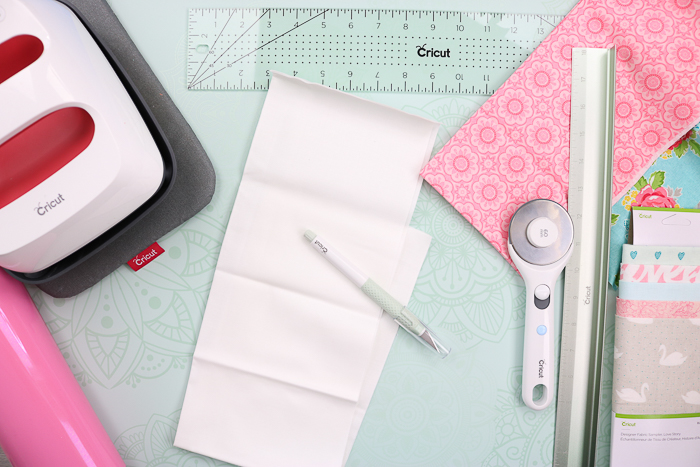 Cricut Gift Idea 8: Cricut Pens
We have talked a lot about Cricut gift ideas that are perfect for those that love to craft with vinyl and heat transfer vinyl, but what about the grandma that loves her paper crafts? Cricut Pens are the answer! Choose from a huge variety to stuff in a stocking and put a smile on that crafty lady's face.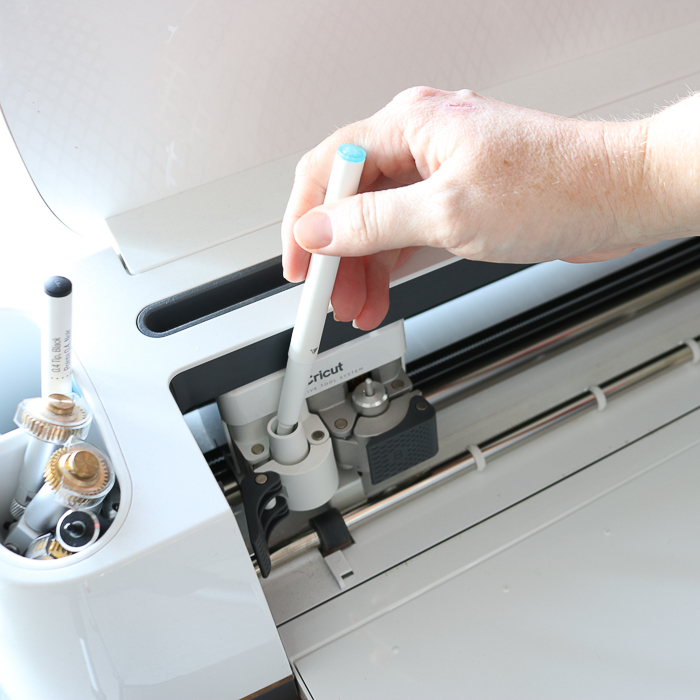 Cricut Gift Idea 9: Cricut Maker Tools
Perhaps grandma already picked up the Cricut Maker and has been loving it. Did you know that you can now expand her tool selection? Earlier this year, Cricut released some new tools for the Maker. If she doesn't have them yet, I can guarantee you she wants them! You can see each of them below to mix and match or just pick them all for the ultimate gift.
NOTE: All of the tips will fit on one housing so you just need one full blade and the rest can be just the tips. They also work with the housing of the scoring wheel.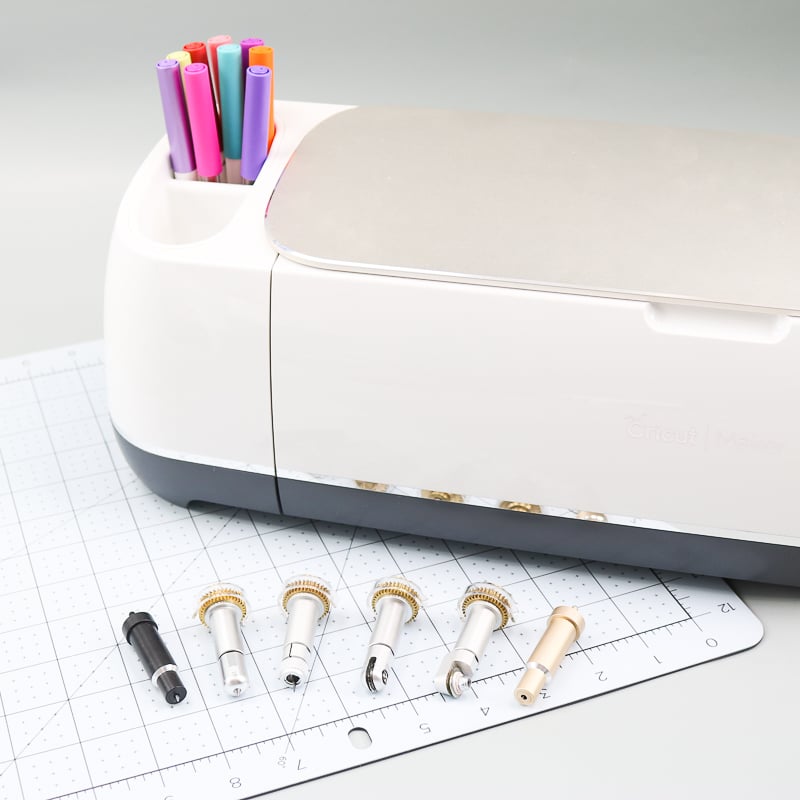 Cricut Gift Idea 10: Materials, materials, materials
I left this one for last on purpose. If you have decided that none of the gifts above will work for grandma, then get her some materials! Everyone that uses a Cricut machine needs materials to craft with. My top pick in this category is Infusible Ink. It is new to the Cricut line up and something that grandma might not buy herself. You can see more about what it does with my video here. It really is the perfect gift idea for a grandma you think might have all the Cricut things. You can always make a materials gift basket adding in vinyl, iron-on, paper, and more in addition to the Infusible Ink!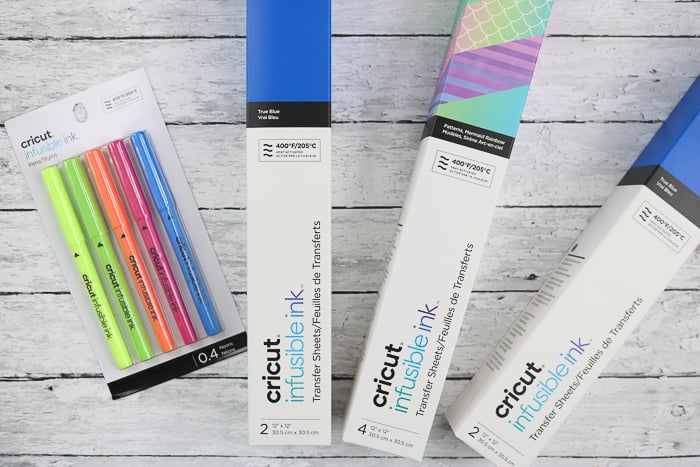 Now, do you have some Cricut gift ideas for grandma? I hope this list has inspired you to get her something amazing this year for the holidays.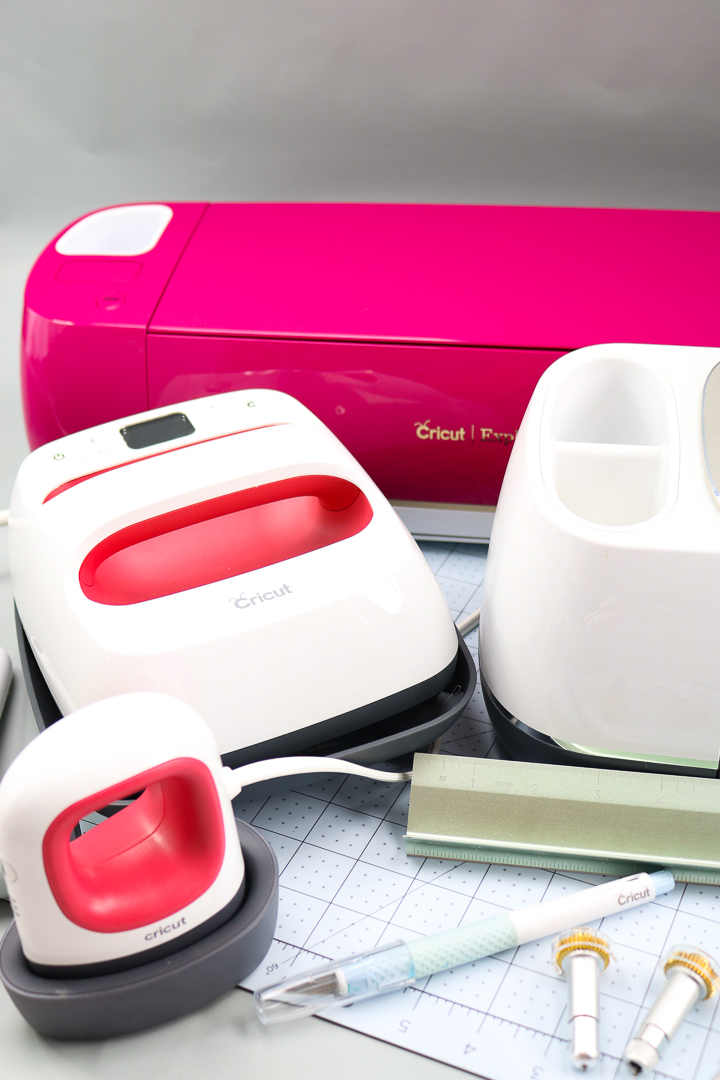 You really can't go wrong no matter what you choose! So, pick an item or two from our list and add a bow. Grandma will be smiling from ear to ear and be ready to dive right into crafting the day after Christmas. Is there anything you would add to our Cricut gift guide? And Cricut gift idea that you want to receive this year that I missed?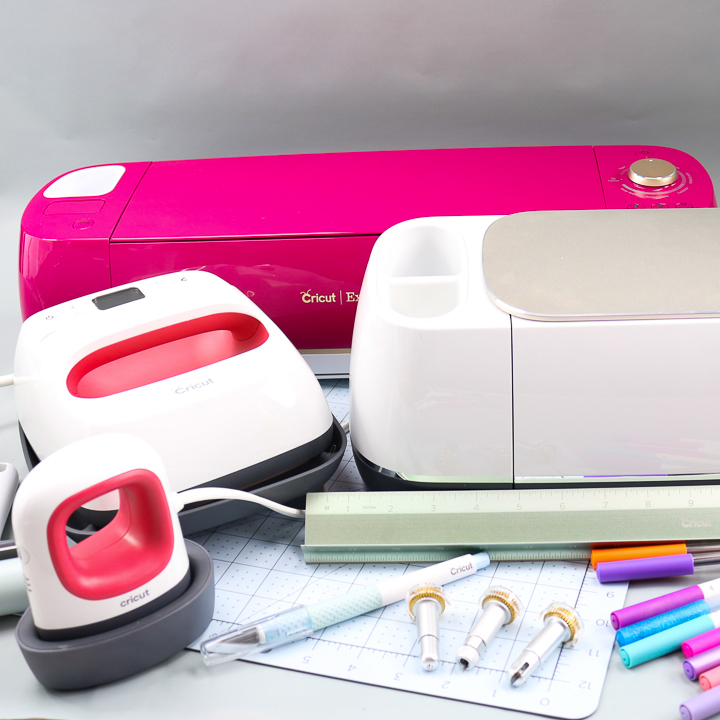 New to Cricut?
Sign up for our email list here to download the Beginner's Guide to Cricut Design Space for FREE today!
Sign up to get the guide emailed to you!