Today I thought we would tackle Cricut wood burning and use it to make a cute Father's Day gift basket. I am going to use the Cricut Joy to customize this project and show the versatility of this machine and Smart Vinyl. You can, however, use any Cricut machine for this project idea. Be sure to read my recommendations below for wood types that work best for this project before you pick your surfaces.
This post is sponsored by Cricut, however, all projects and opinions are my own.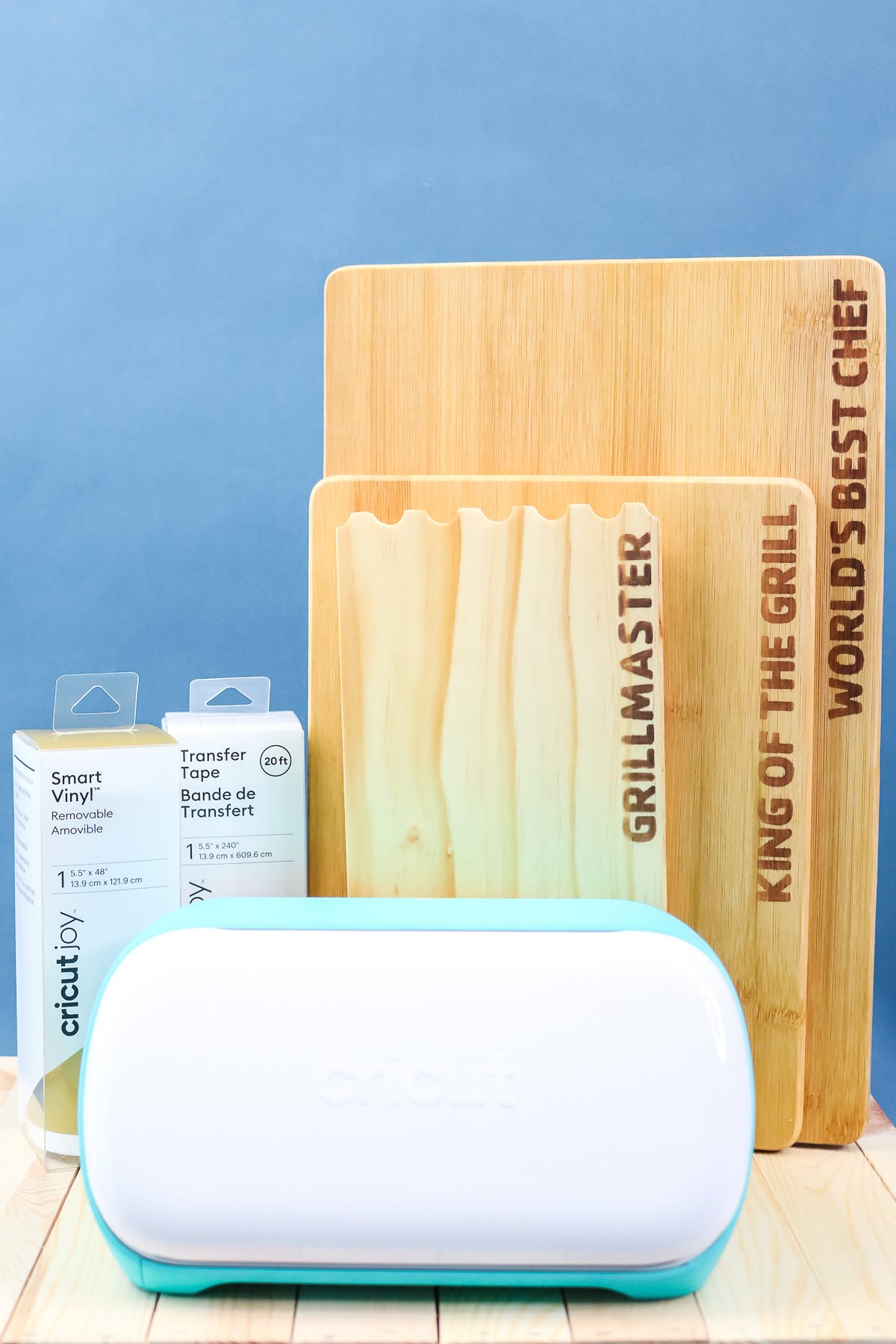 Cricut Wood Burning
Want to watch a video on how to wood burn with your Cricut machine? Just click play below to watch all of the steps and see how to add wood burned details to your Cricut projects.
Can't watch the video or missed some of the steps? You can also follow along with the instructions below.
Supplies to wood burn with a Cricut: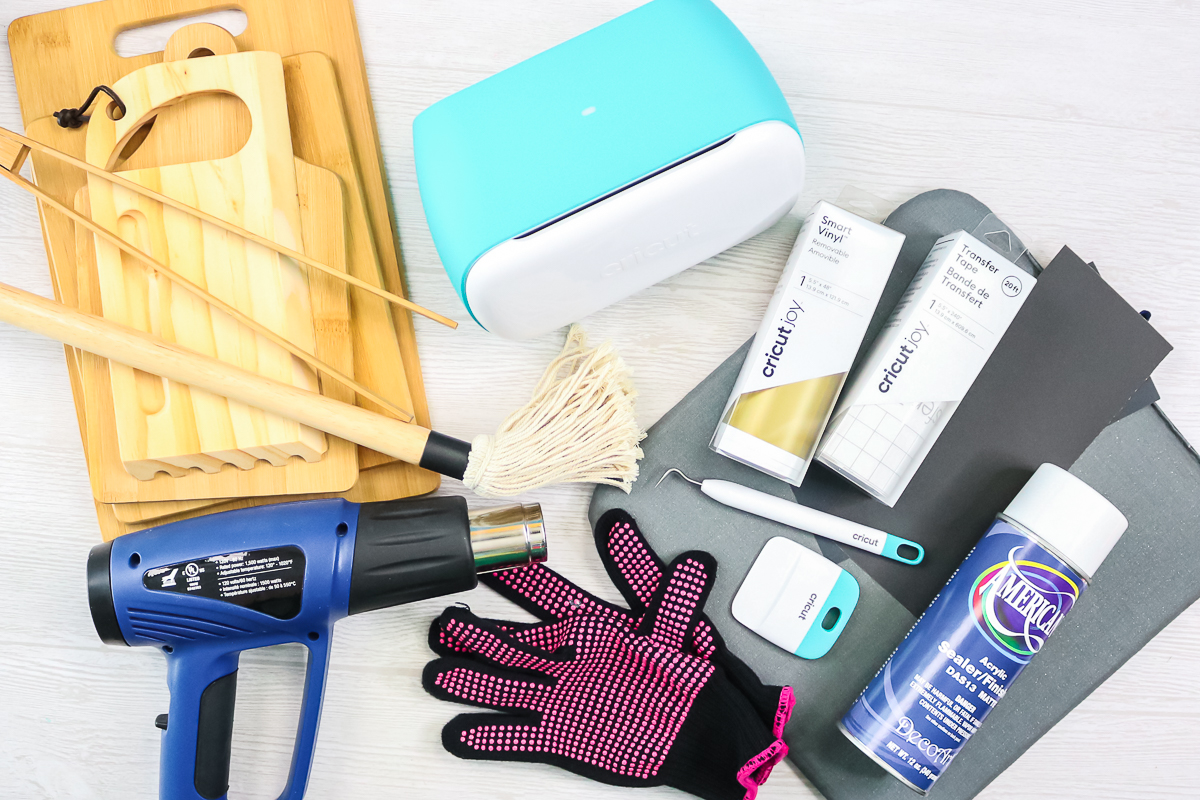 Types of Wood That Work Best
Here are a few tips for picking wood that works best with this method of wood burning:
Raw wood works best.
Stay away from painted or stained wood.
For wood with a light finish, you can sand away the layer before application.
NOTE: I would test each product before purchasing multiples as some wood works better than others.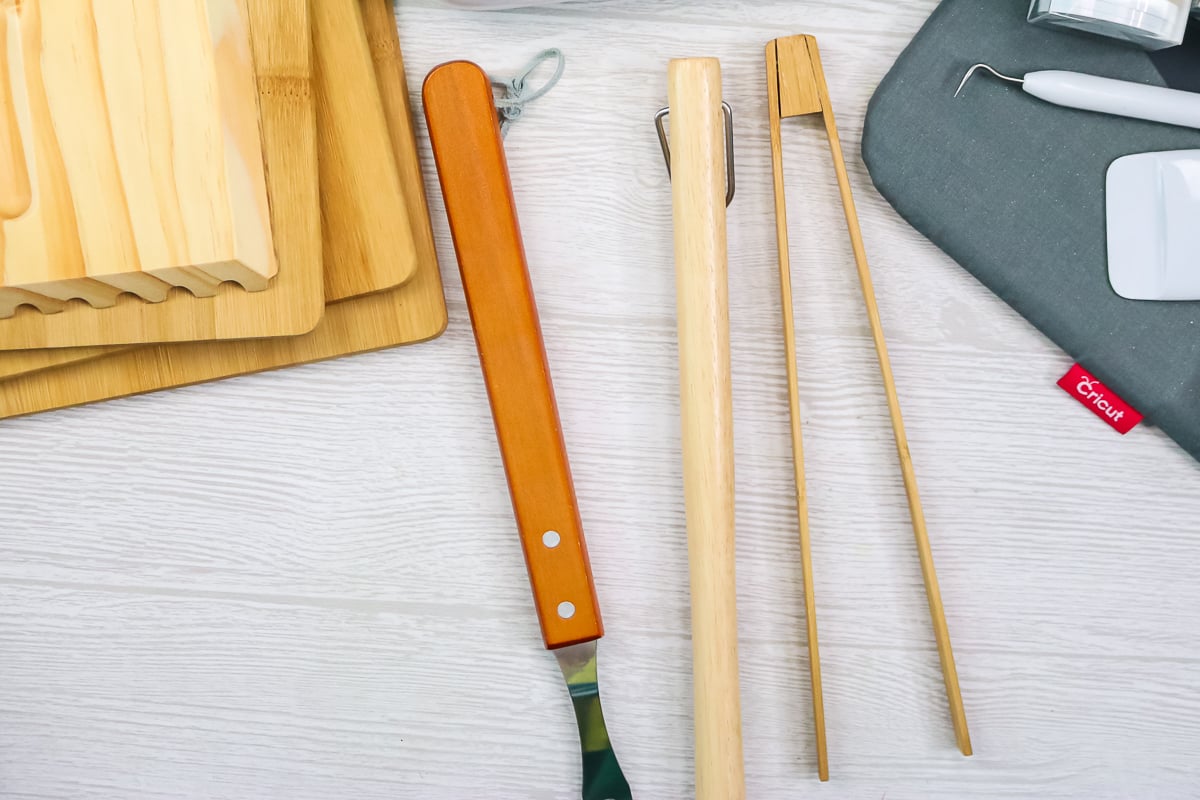 Designing Your Stencils in Cricut Design Space
Let's take a look inside Design Space and how designing your stencils works. It is really simple but if you want a starting place, feel free to start with my design here. To create your own stencil, start by typing the words you would like. I am using the font Cachet Pro Heavy. You want a font with fairly thick lines but you don't have to worry about picking a stencil font as we are using vinyl.


Get the letters the size you would like for your project. Then use the square tool to make a rectangle that is larger than your letters.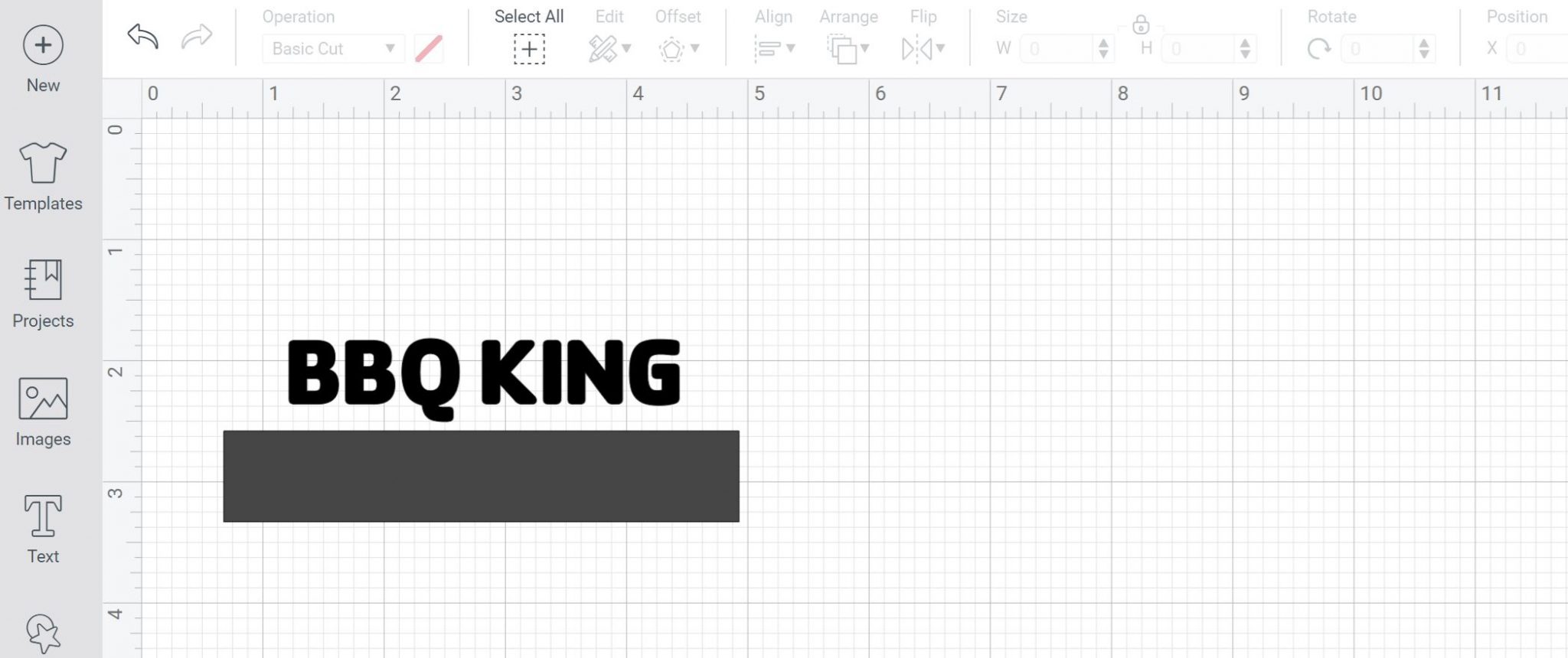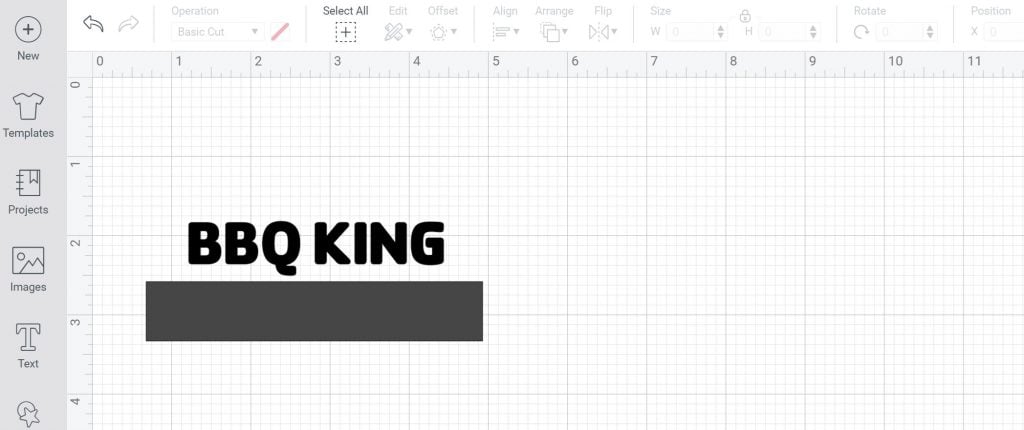 Put the lettering over the top of the square and click align then center. Then while you have them both highlighted, click attach. You have just made a stencil! Repeat for as many projects as you would like. NOTE: I also changed the color to white just so you would see a bit more clearly.


How to Wood Burn with a Cricut
Now that you have your supplies, are you ready to learn all about Cricut wood burning? The steps are simple and the results are fabulous so get ready to really wow dad with a gift he will love.
Cutting Stencils with a Cricut Joy
First, you will need to design your stencils as shown above then send them to your Cricut Joy machine using the app. I recommend using Smart Vinyl especially if you have several stencils so that you can cut them all at once. Be sure to pick no mat when prompted then load your material.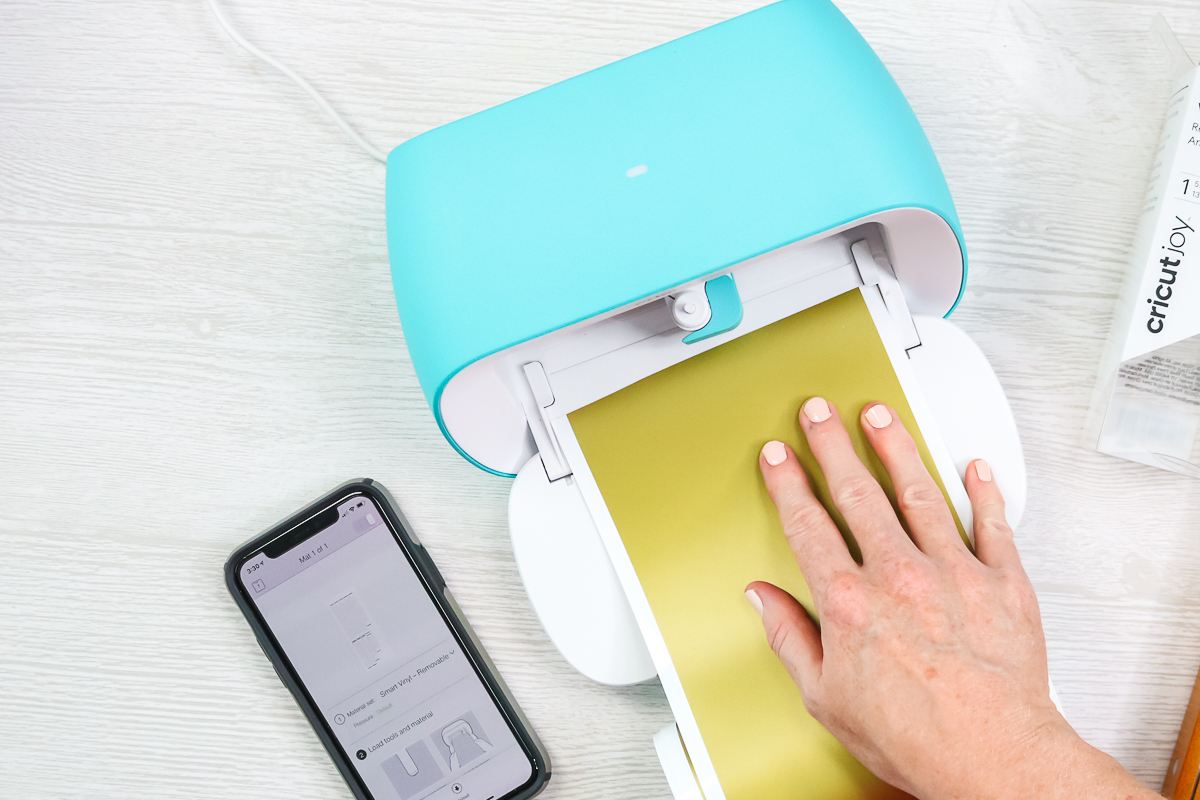 Click go once the machine is ready and it will begin to cut your stencils. NOTE: The Joy will measure the Smart Vinyl to make sure you have enough material to cut your entire sheet of stencils.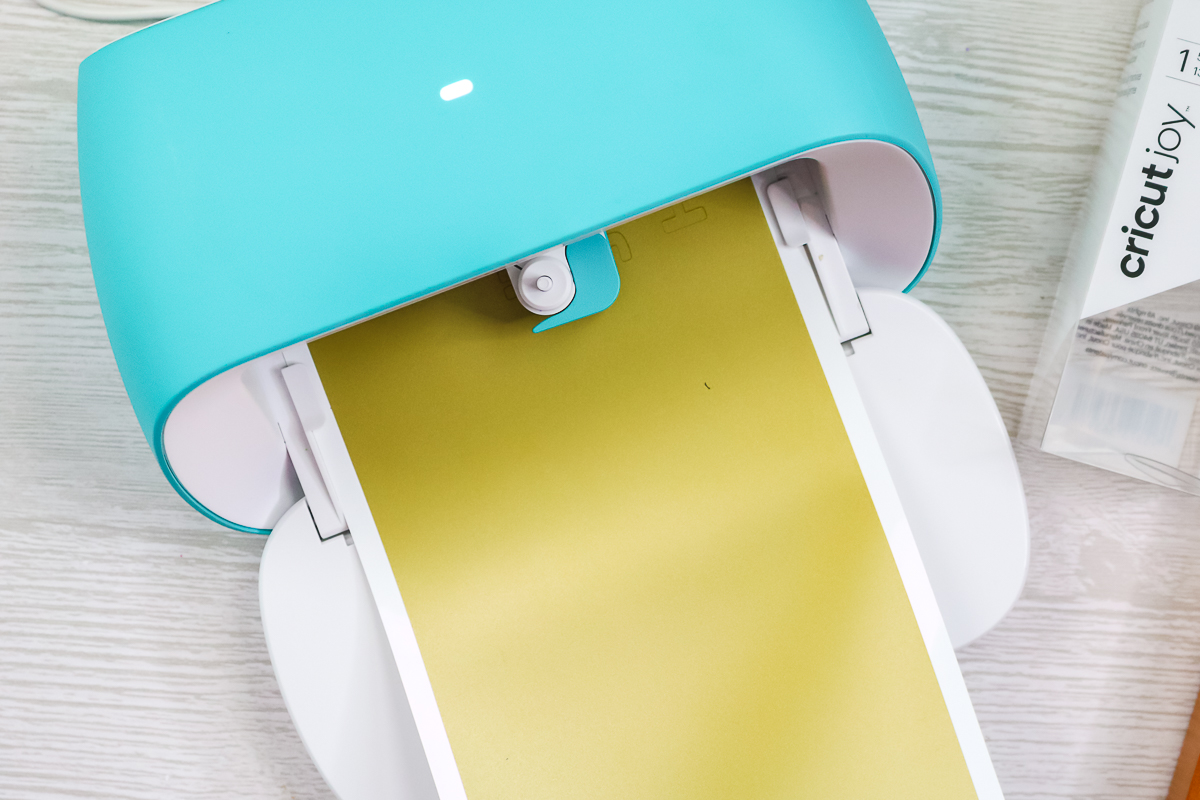 Once the machine is done cutting, click unload and trim off any excess material.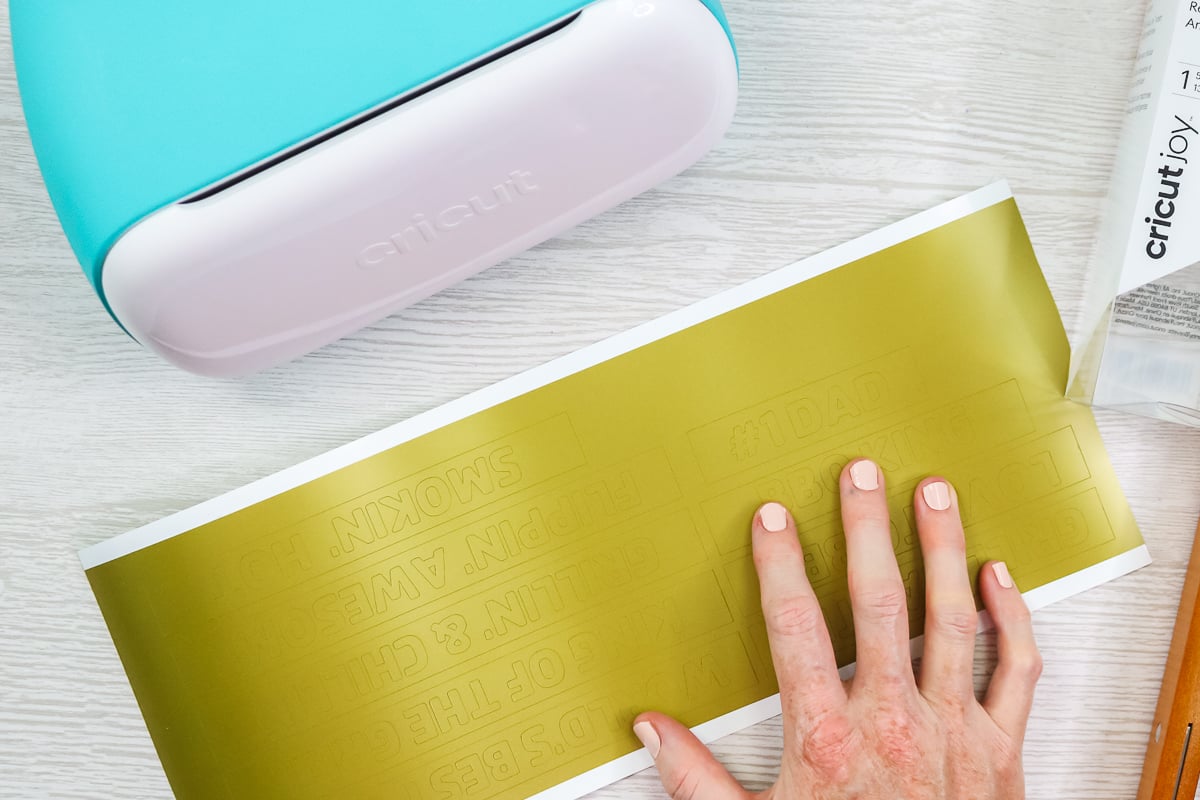 Applying Stencils to Wood
You will then need to weed away the excess on each of your stencils. Remember that we are using this as a stencil so you want a box around the outside with the letters removed from the inside. Things like the centers of the letters will remain in this case.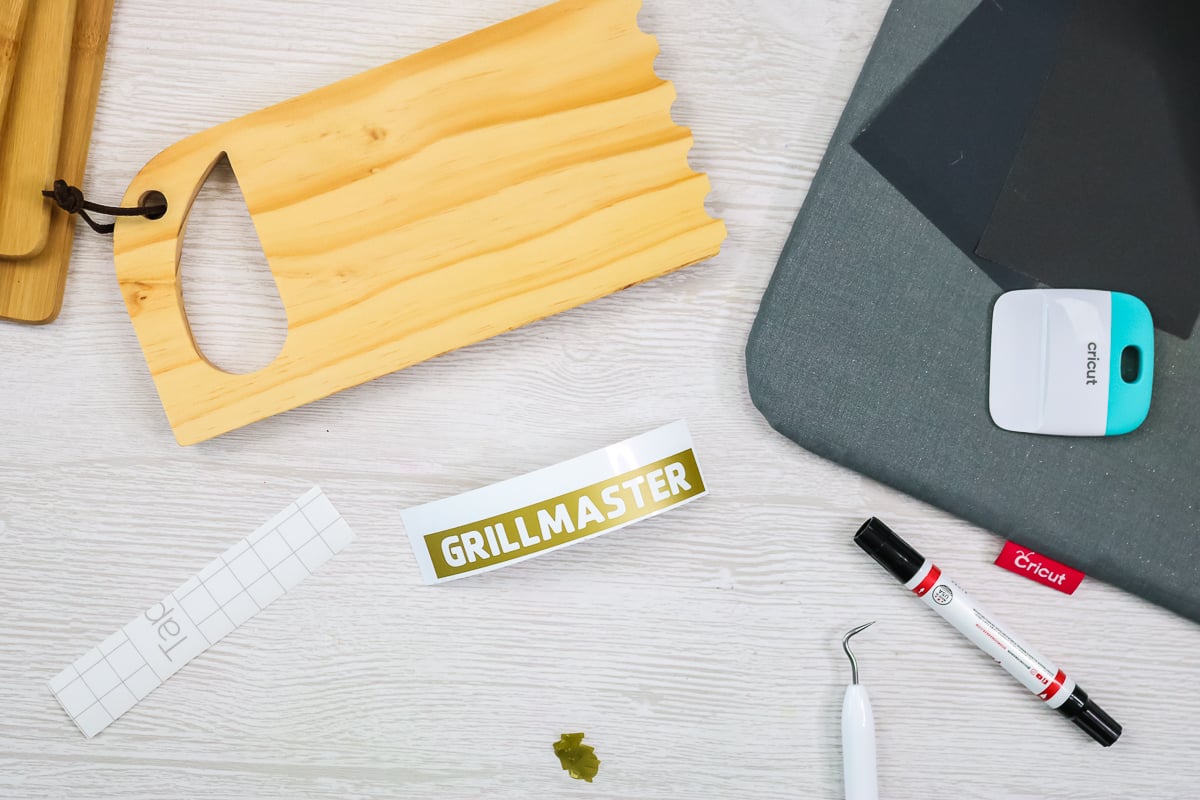 Lightly sand your wood in the area where the stencil will be applied to make sure it is smooth then clean with a rag. Use transfer tape to add the stencil to the sanded location. Press down well with a scraper to ensure it is stuck evenly.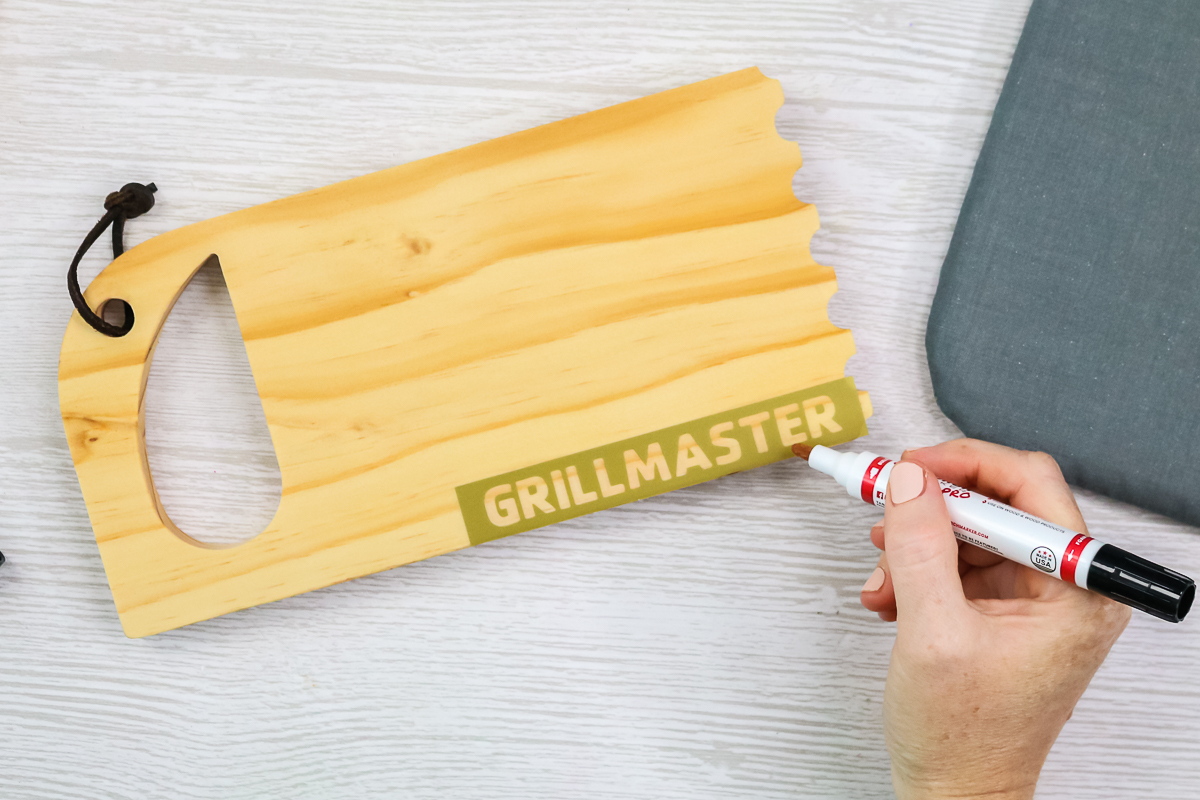 Using Scorch Markers for Wood Burning
Use the pen end of the Scorch Marker to trace and fill in your stencil. Remember to prime your marker on a paper towel off of your project then fill in the stencil just by drawing. The liquid is a very pale pink color and will absorb into the wood. You do want to wait until this is completely dry before removing the stencil.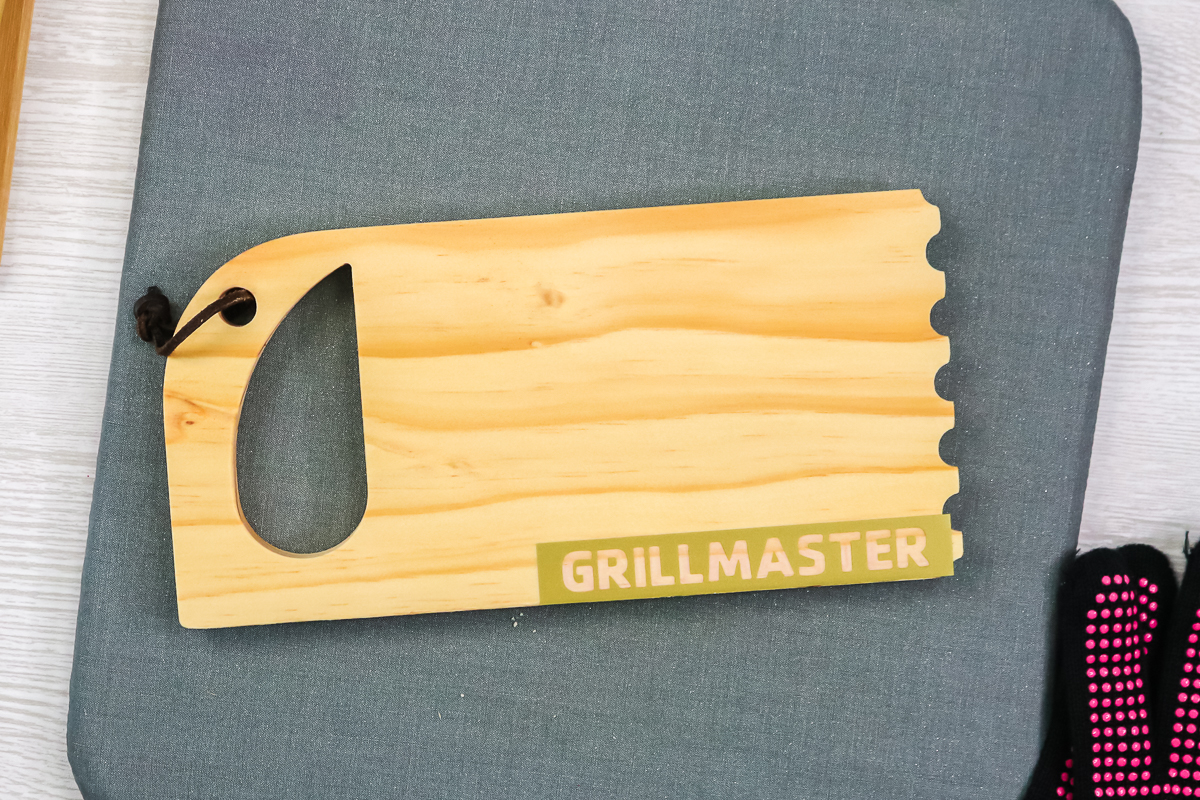 Once dry, peel back the stencil and you would see a faint outline of your words.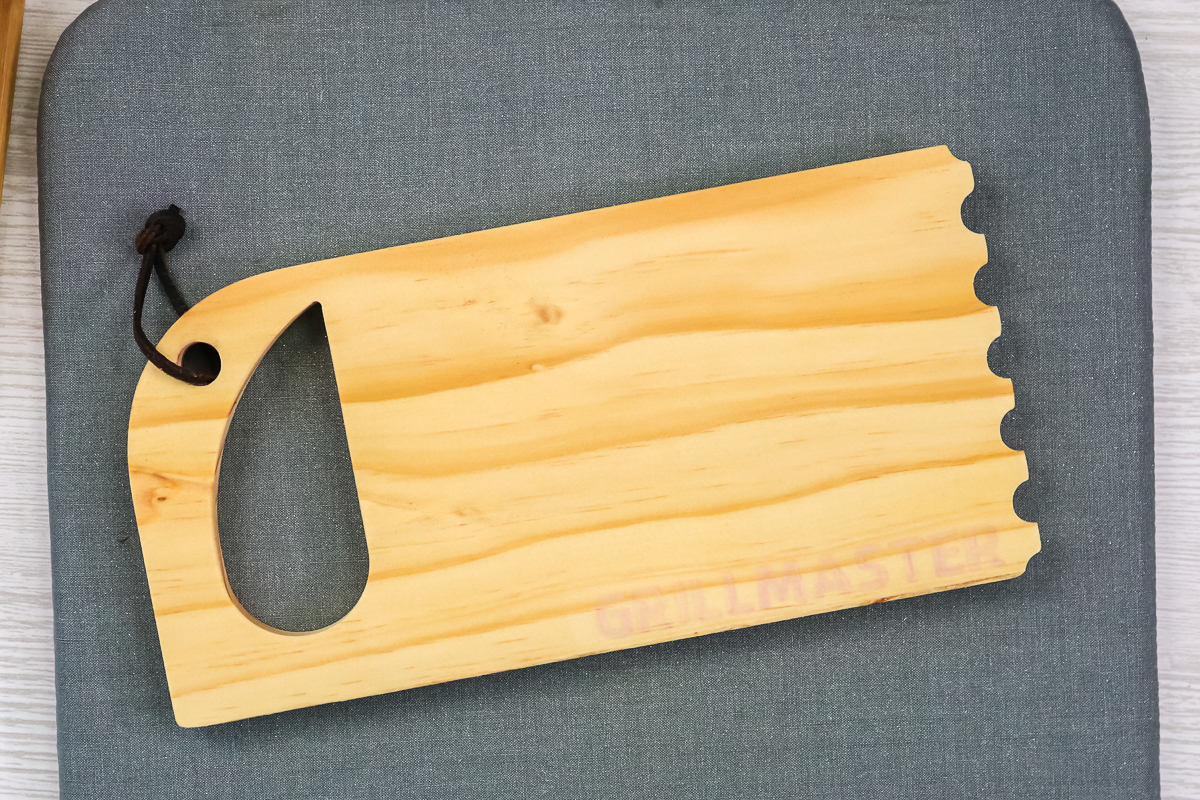 Then use your heat gun to go over the top of your design. I recommend adding your project to your EasyPress mat to protect your work surface. Turn your heat gun all the way up and move over your design. Be sure to stay 2 – 3 inches from the surface and keep the gun moving the entire time. It took me almost 3 minutes to burn this word.
Finishing Your Projects
You will want to add a sealer over the top of these so that they last a really long time. If they are not going to touch food, you can use any sealer you like. For things like cutting boards, I recommend using a sealer that says it is food safe.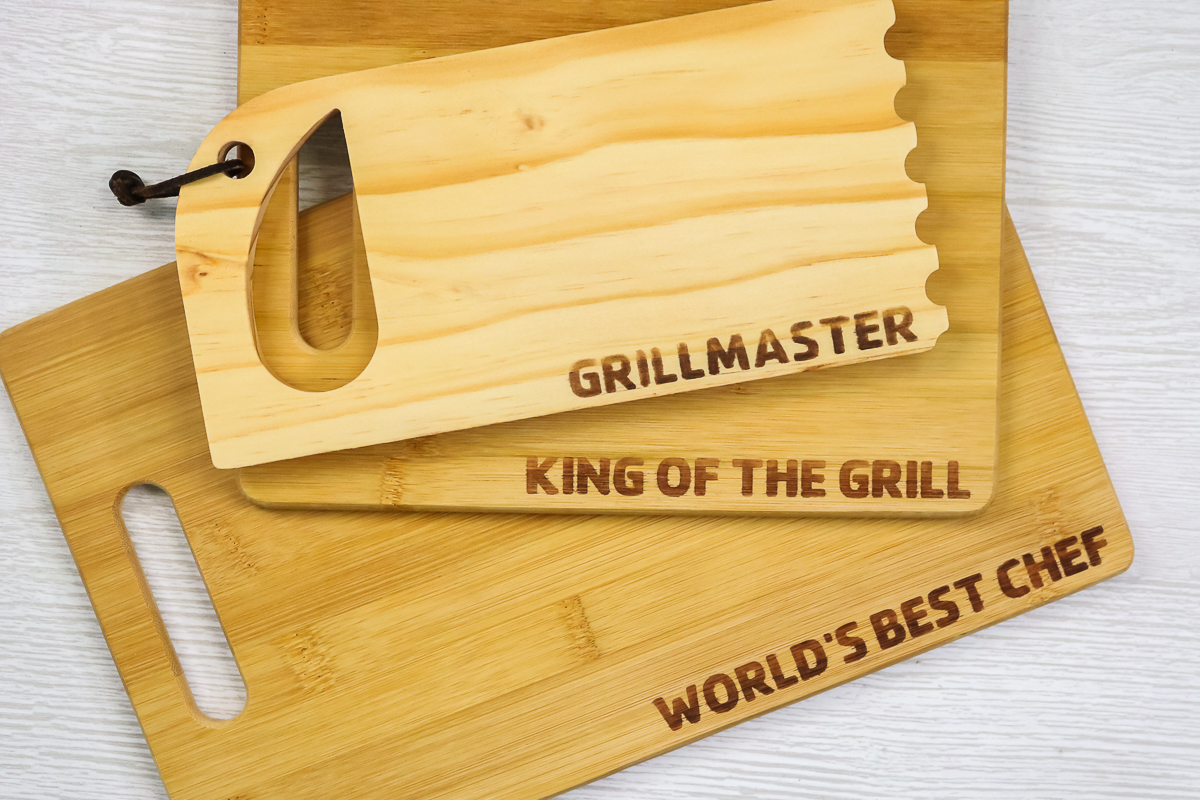 Cricut Wood Burning Tips and Tricks
I did a few experiments so I would let you know what works and what doesn't when it comes to Cricut wood burning. Here are a few of my tips:
When I went over my stencil twice with the marker, I got a better result from the wood burning. So doing two light coats across your stencil is preferable.
If you get your stencil too small, it is harder to keep the heat gun moving and not in one area too long. This resulted in burned areas.
As I have said, some woods don't work well with this procedure. I had some failures just because of the type of wood or something that was applied to it before I started.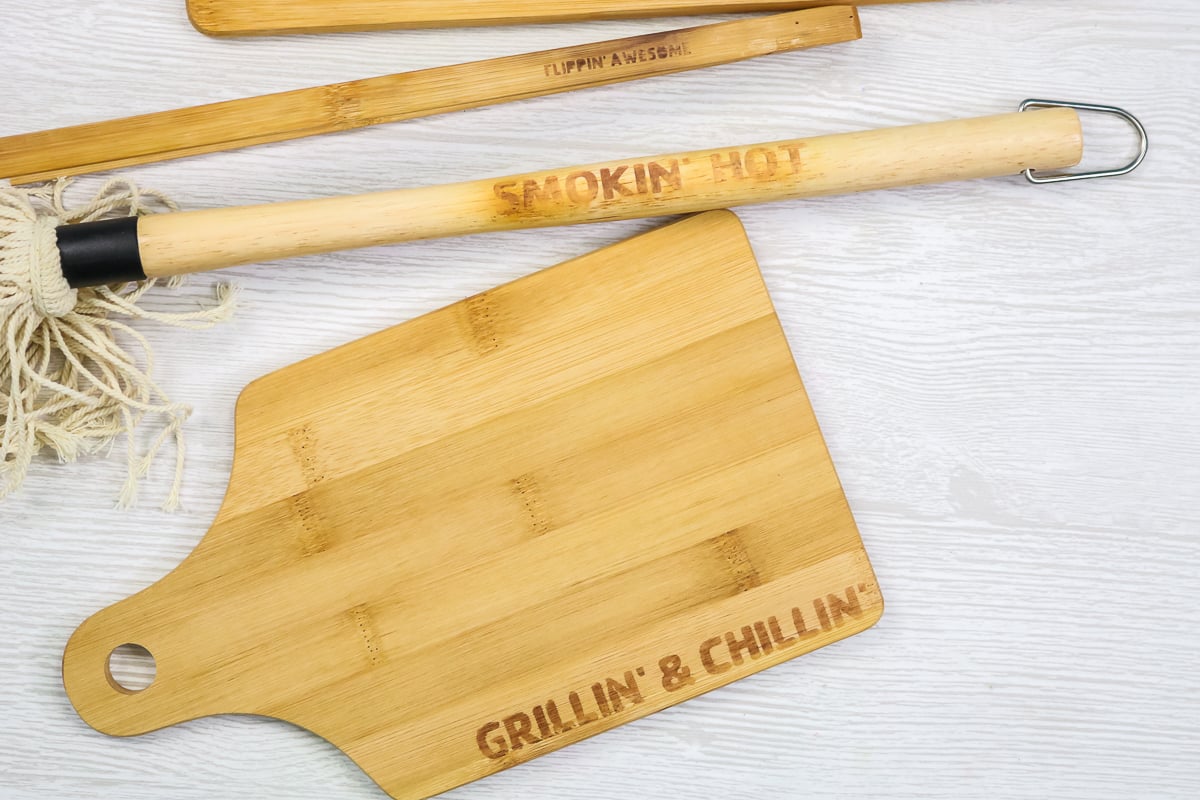 Overall, however, I love the way my projects turned out. If you have ever wanted to try wood burning with your Cricut, I would highly recommend this method. I find it way easier than using a traditional wood burning tool and it looks more professional as well!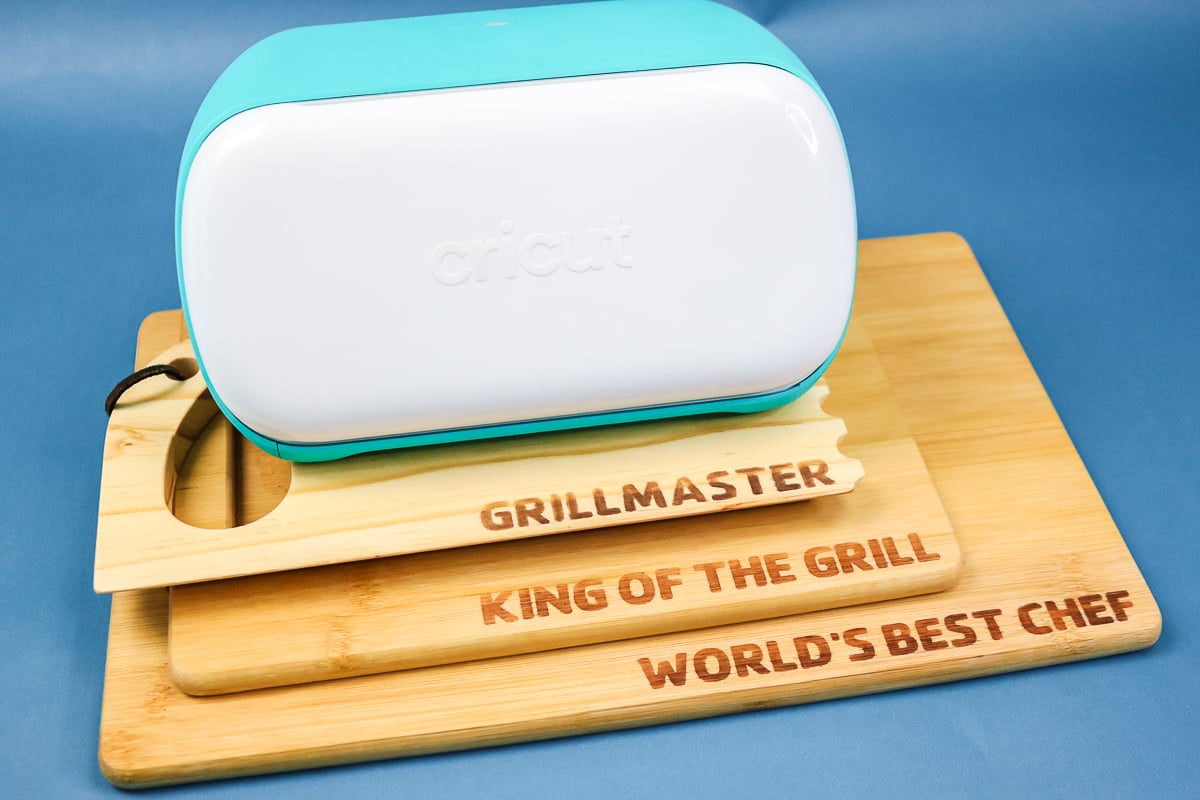 Wood Burned Father's Day Gift Idea
Now, what did I do with my projects? Well, I just had to make a Father's Day gift basket. Fill a large basket with everything that dad needs for grilling then add in your wood burned creations.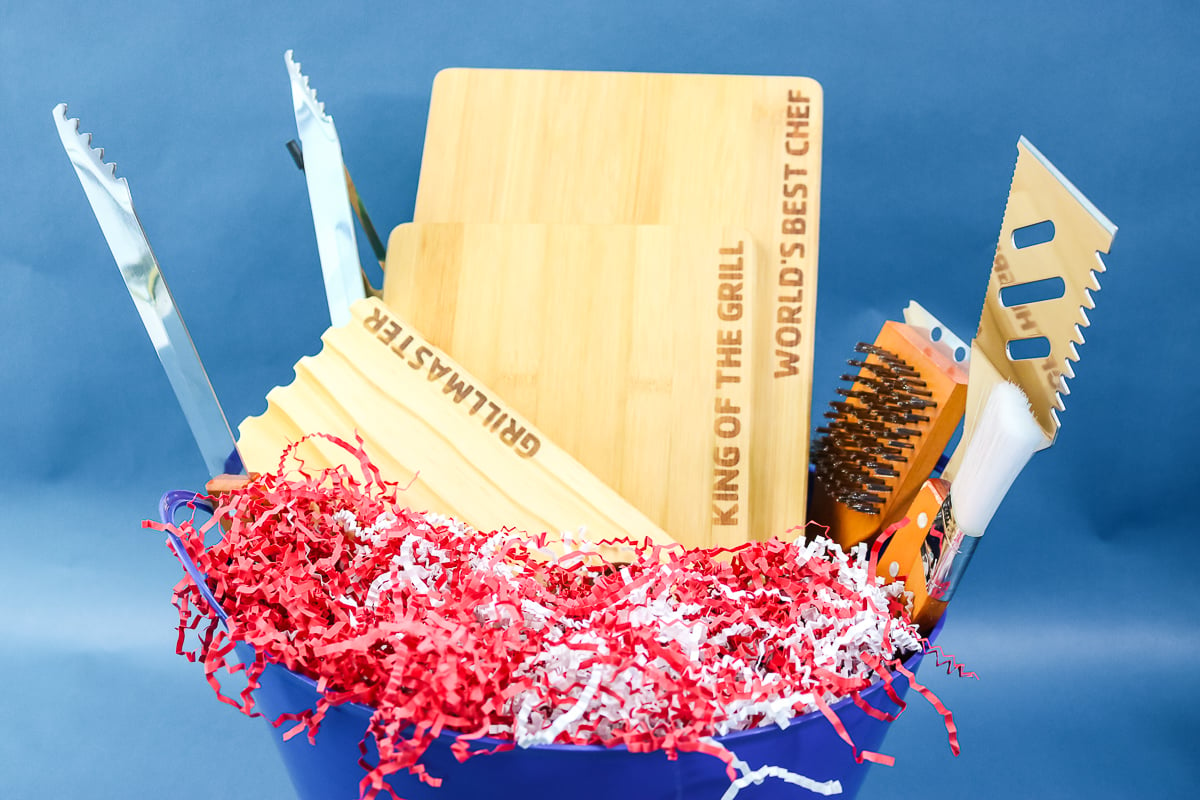 I choose fairly generic sayings for my version of this project but you can get as personalized as you would like. Make a cutting board with dad's name or anything else you can think of that will give it a custom touch!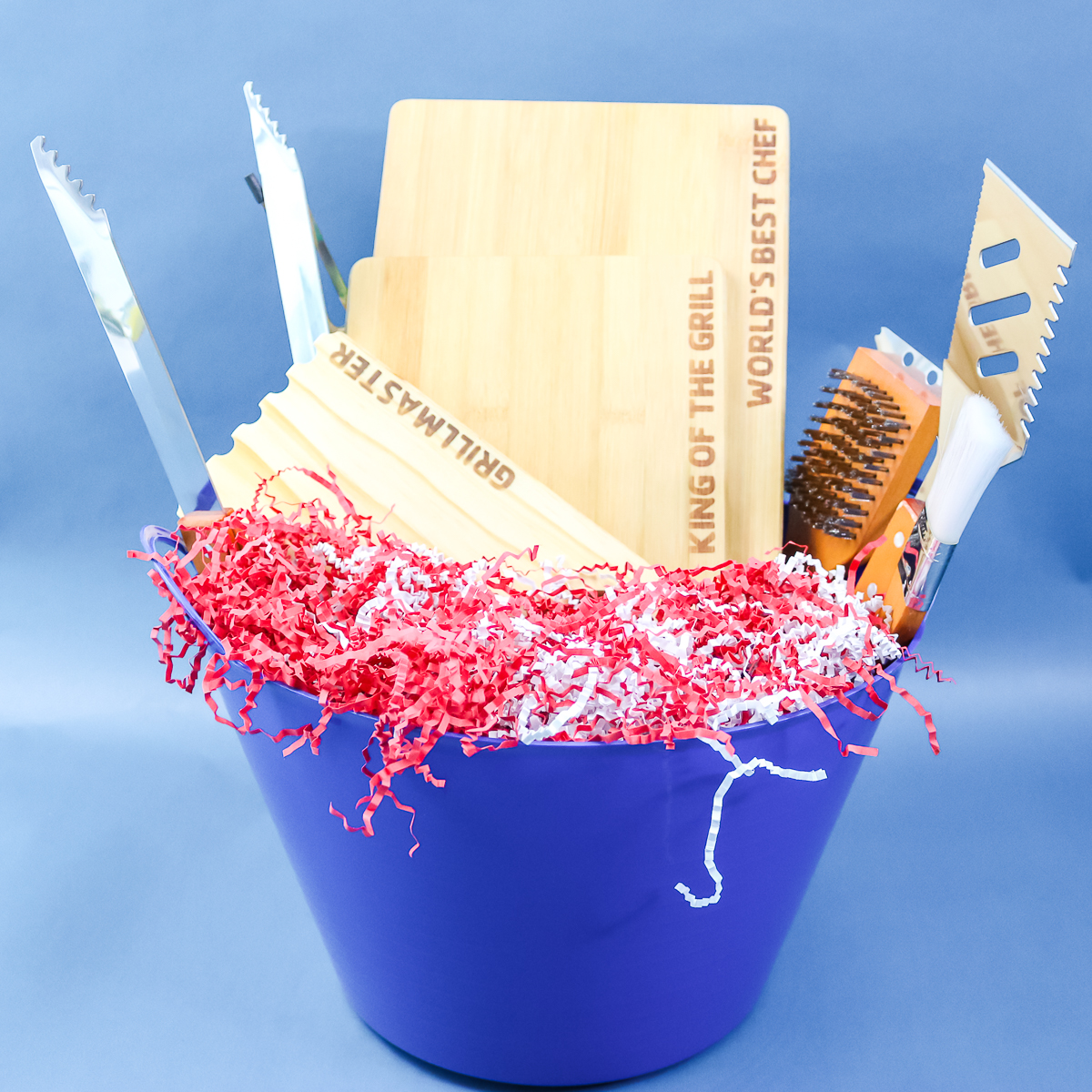 So, grab your Cricut Joy, some Smart Vinyl, and start giving Cricut wood burning a try. I know that you are going to love the results.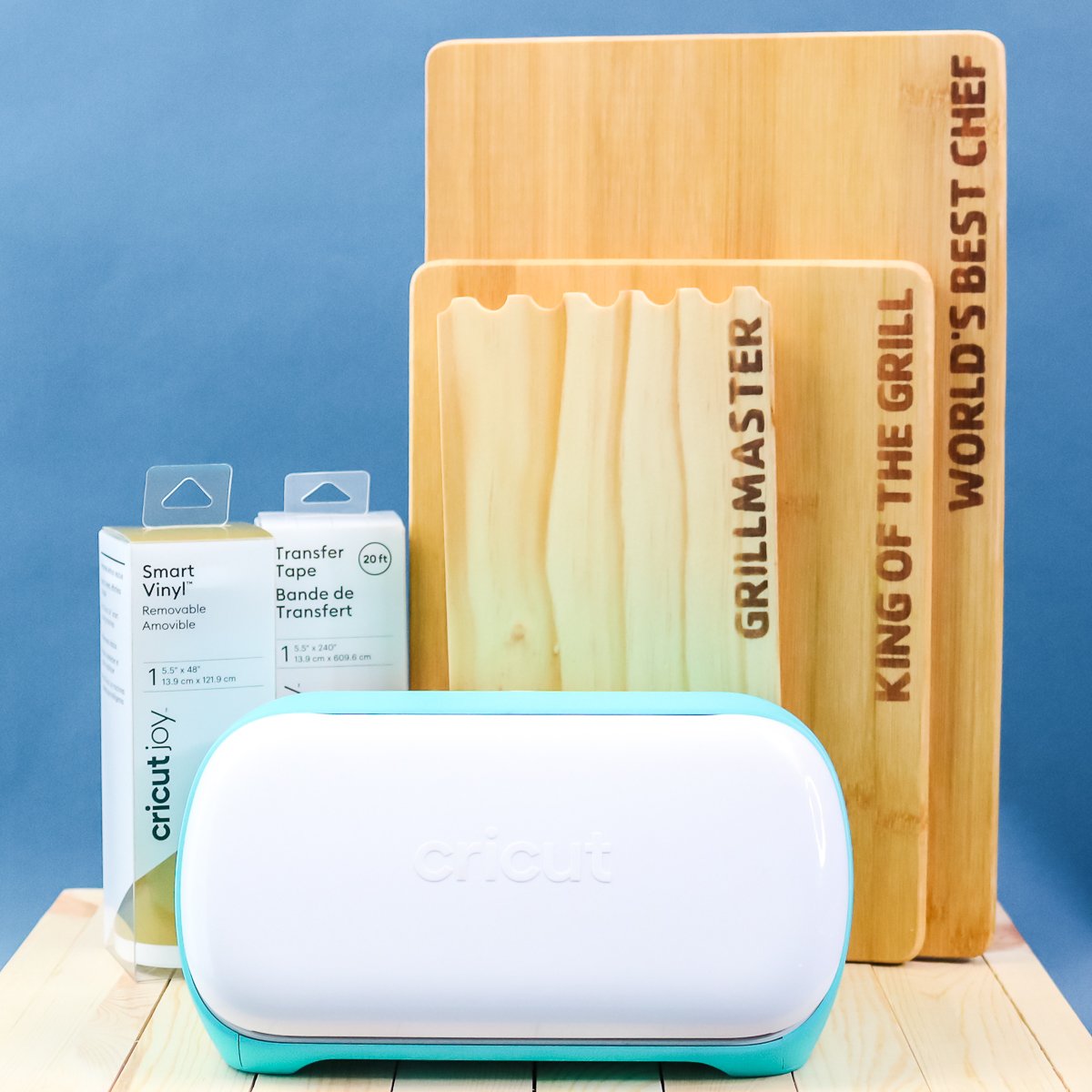 Plus it is another great way to make amazing things with any Cricut machine. I love how versatile my machines are and all of the great projects that I can make for any occasion.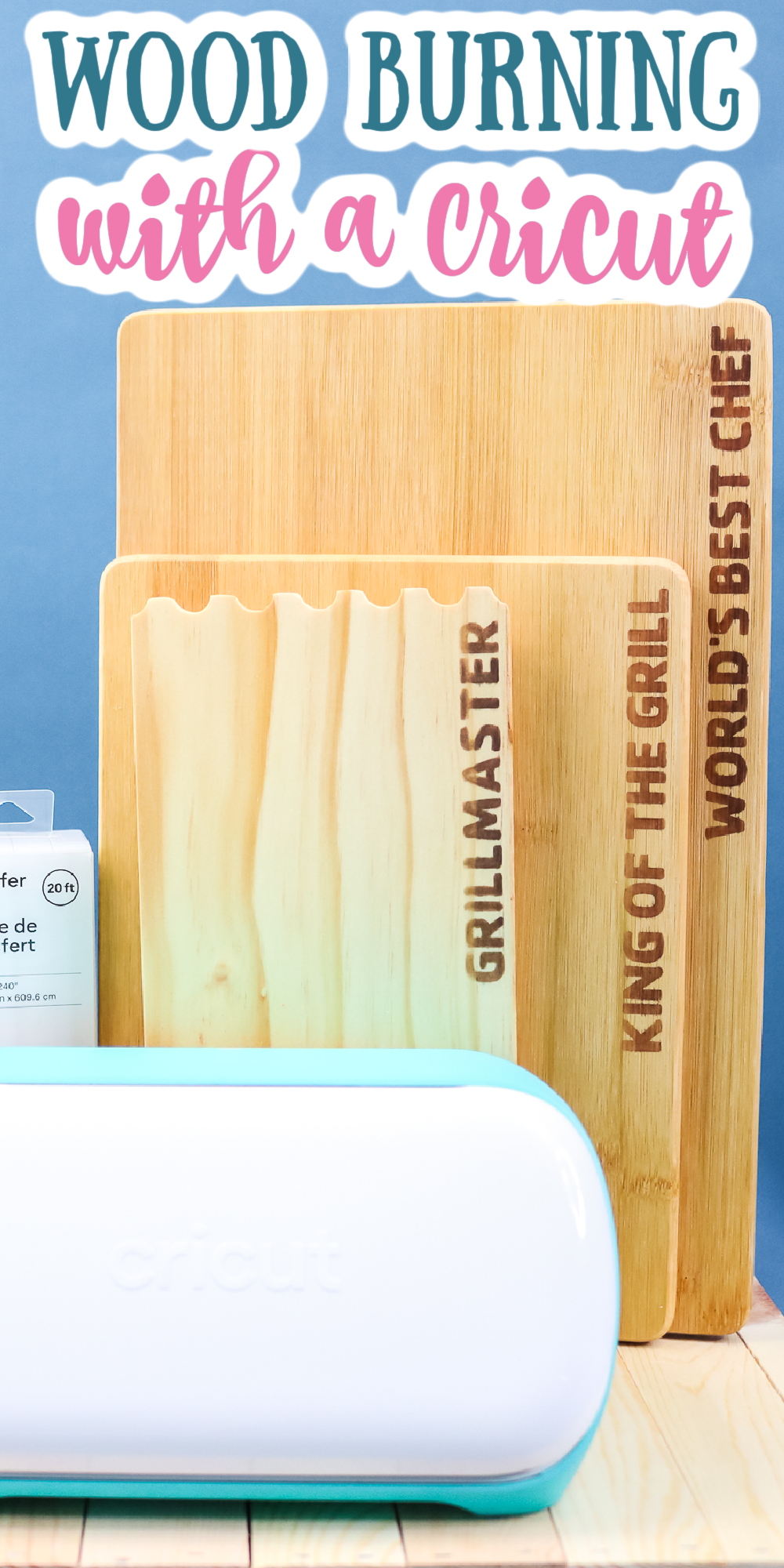 More Ideas to Make with Your Cricut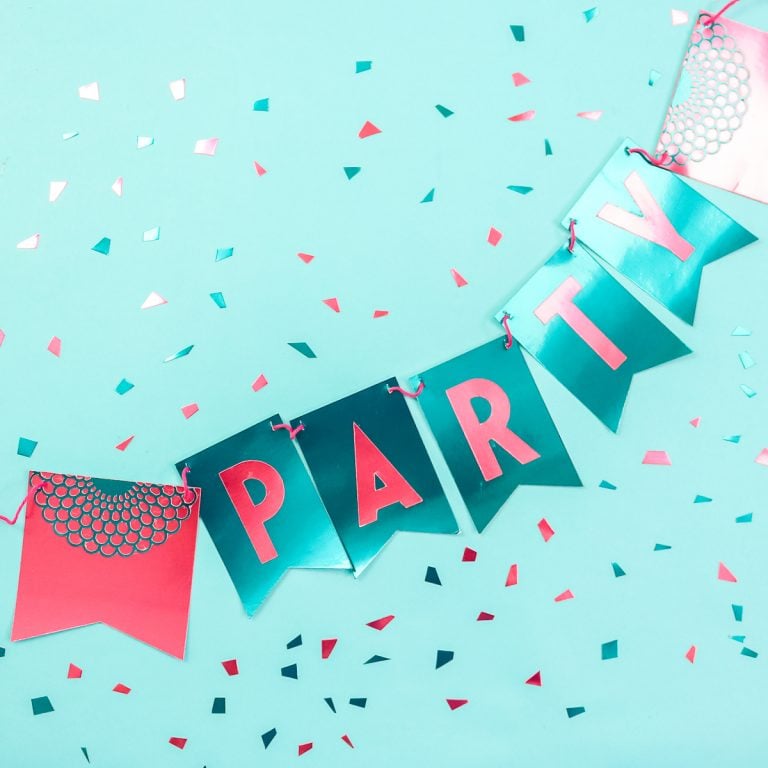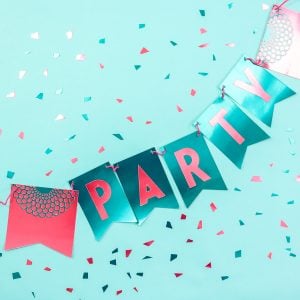 Making a Cricut Banner
This easy DIY project is perfect for those just getting started with their Cricut and can be used for any occasion!
Read More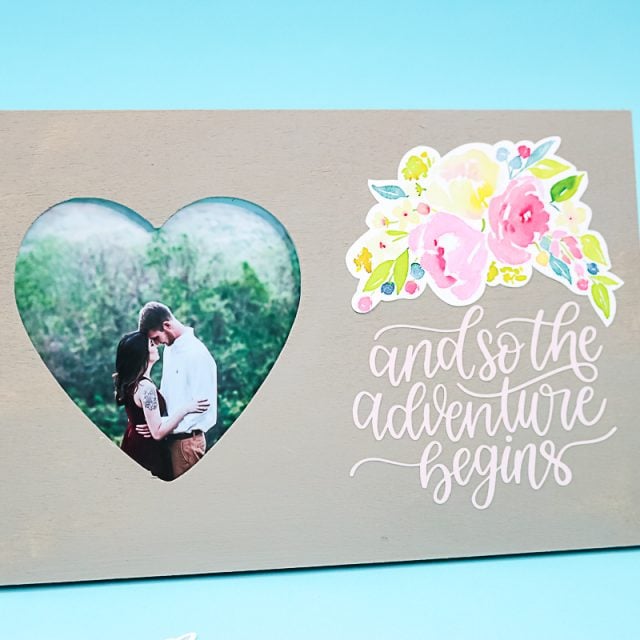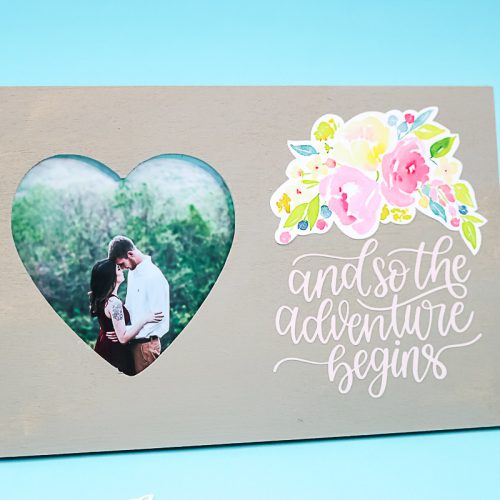 Wedding Picture Frame
Add special details to a wedding picture frame using your Cricut machine and a dollar store frame.
Read More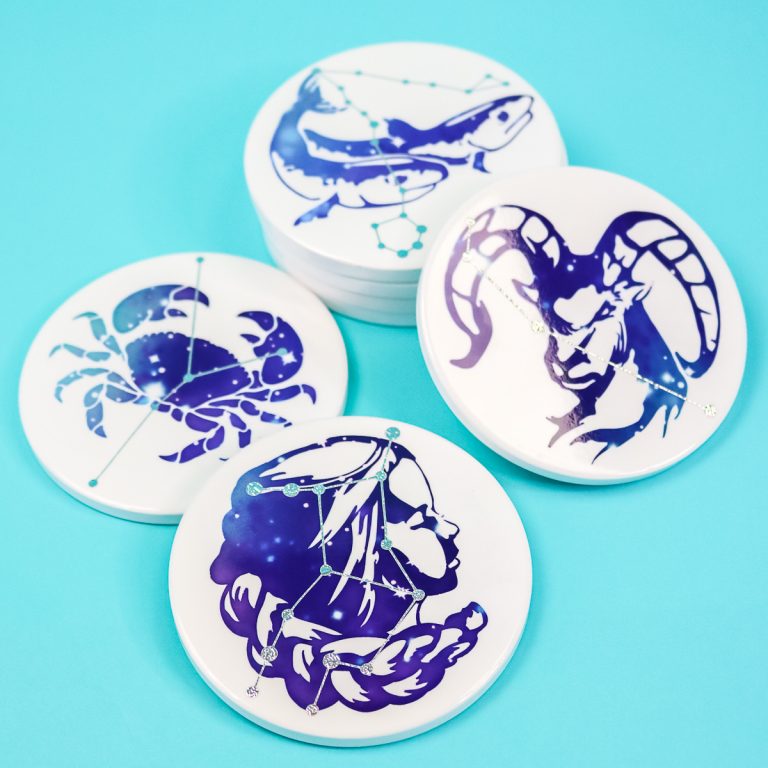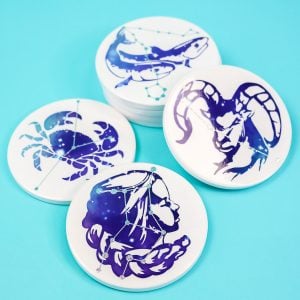 Infusible Ink Coasters with Constellations
Make this constellation craft with Cricut Infusible Ink and use in your home or give as a gift.
Read More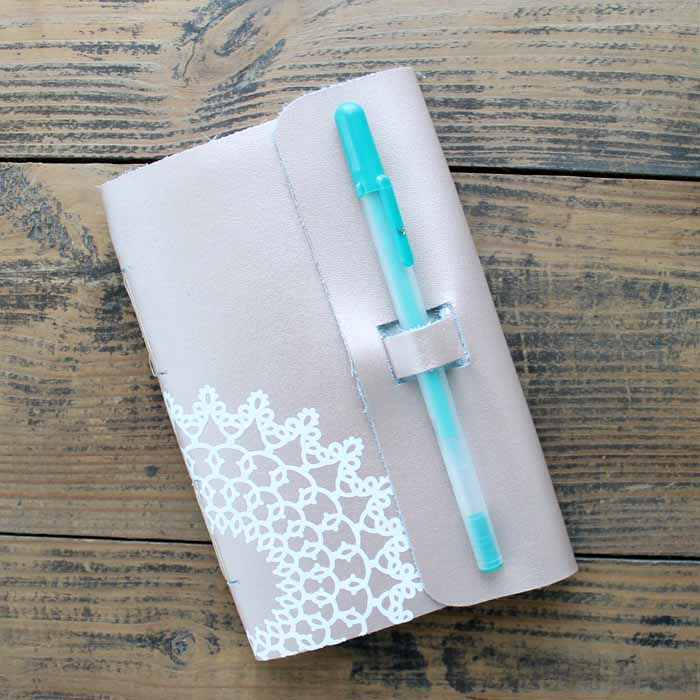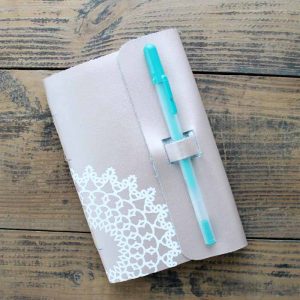 How to Make a DIY Leather Notebook with Your Cricut Maker
This homemade leather notebook is a great keepsake, or can be a wonderful, thoughtful gift for friends or family!
Read More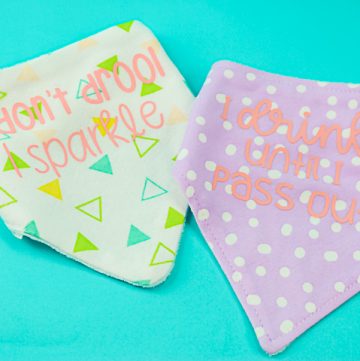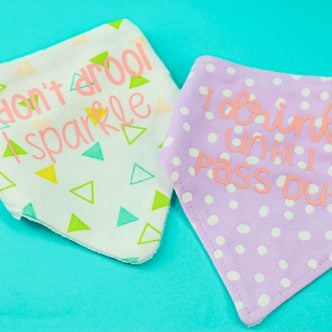 How to Add Iron-on to Baby Bibs
Grab your iron-on and make custom baby bibs in minutes with your Cricut machine.
Read More