Cutting faux leather with a Cricut machine is different than working with other materials. If you want to learn how to make clean cuts in faux leather, here is my tutorial on how to cut Cricut faux leather.
Cricut cutting machines are incredible tools for crafting. This one machine can help you accomplish so many things you wouldn't be able to do nearly as well without it.
I really put my Cricut machines to the test so that I can expand my crafting abilities AND share with you the amazing things you can create.
With my machines, I've worked with a variety of materials and have made things like gift tags, engraved metal bracelets, and engraved wood earrings.
Did you know that you can cut faux leather on a Cricut? Have you struggled with cutting this material before? Some people find it difficult to work with Cricut faux leather, but I want to reassure you that it's very simple as long as you know what you're doing.
And I'm here to help by sharing all my tips and tricks for cutting faux leather with your Cricut machine.
Note: If you enjoy working with faux leather and genuine leather, check out The Best Way to Engrave Leather with the Cricut Maker and Tips For Cutting Leather With Cricut Maker too!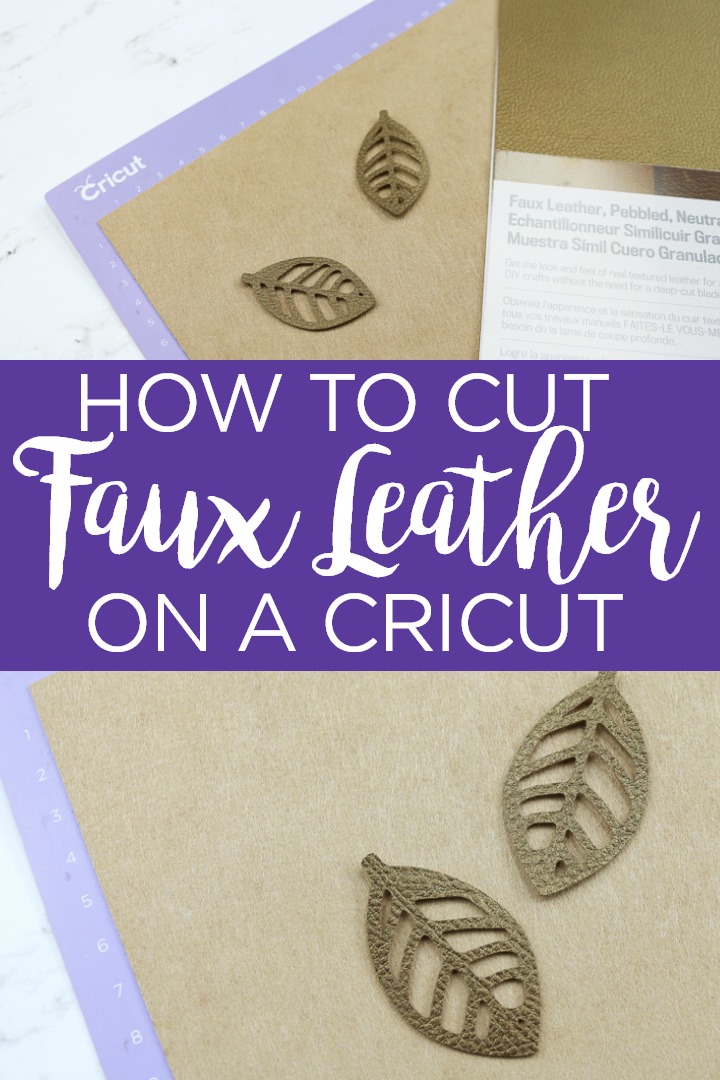 What is faux leather?
Faux leather is a vegan product, so it's manufactured rather than derived from animals. It's also easier to cut than regular leather, and most faux leather products give you the look and feel of real, textured leather for your DIY crafts.
This means that you will not need a special blade to cut this product, and it is perfect for all of those crafts where you think leather might be needed.
You can buy Cricut faux leather in a variety of colors from Cricut. The company offers a wide variety of faux leather with textured finishes on one side and a felt material on the reverse side. It is also less expensive than real leather, making it a win-win for all your crafting projects!
How to Cut Cricut Faux Leather With Your Cutting Machine
We have all of the tips and tricks you need to successfully cut this material on your Cricut Explore and Cricut Maker.
Video Tutorial
If you just want to watch a video on cutting faux leather, we make one for you! Hit play below and watch all of the details.
Note: You can also keep reading to learn more about how to cut faux leather on a Cricut if you don't want to watch the video.
Cutting Cricut Faux Leather
Any of the Cricut machines can cut faux leather since it uses the standard blade that comes with all machines.
Plus, you can make some gorgeous projects with it! I cut some faux leather earrings to demonstrate the cutting power of the machines. You can grab the leaf earring cut file from Hey Let's Make Stuff. Then just follow our steps below for optimal success.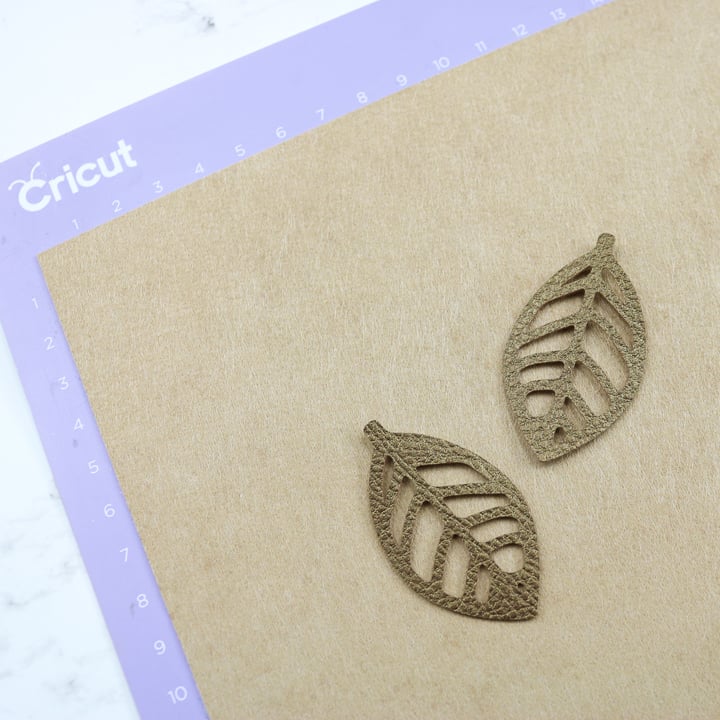 Which Cricut Mat To Use With Cricut Faux Leather
You will want to use a strong grip mat for cutting faux leather. This is REALLY important because the material will need to stick really well on the mat to cut properly.
If your strong grip mat is old and worn, I would get a new one before attempting to cut your Cricut faux leather project.
Adding Material To The Mat
You will want to add the material face down on the mat. This is beneficial because the Cricut faux leather sticks a bit better this way, and the wheels on your Cricut won't damage the face of your material.
Once you have your material on the mat, I recommend using a brayer to really push it down. This will ensure that every part of the material sticks well to the mat.
Pro Tip: You will need to mirror your cuts before cutting since the material is face-down on the mat.
Which Blade To Use With Cricut Faux Leather
The fine point blade that comes with all Cricut machines works for faux leather.
If you are having issues cutting, the first thing I would check is your mat then I would change the blade. Due to the nature of the material, blades can dull a little more quickly, so it's a common issue.
Tips And Tricks For Cutting Faux Leather With Cricut Machines
Here are a few more things you can try when cutting Cricut faux leather with your cutting machine:
Remember to mirror your cut since your material is face-down.
If you do put your material face up on the mat, be sure to move the white star wheels on your Cricut all the way to one side to prevent making marks on the surface.
If you don't like the look of the felt side of the faux leather, you can cut two mirrored pieces for your project and glue them back to back. I personally don't mind the felt side, but others don't like the look.
When cutting, pick the faux leather (paper thin) setting in Cricut Design Space. Note: You will need to move the dial to "custom" on your Explore series machine to get to this menu.
Are you still having issues? We have some instructions below for changing the order of your cuts. This helps if you are having trouble with your machine cutting the outside first and then trying to cut the inside and moving on the mat.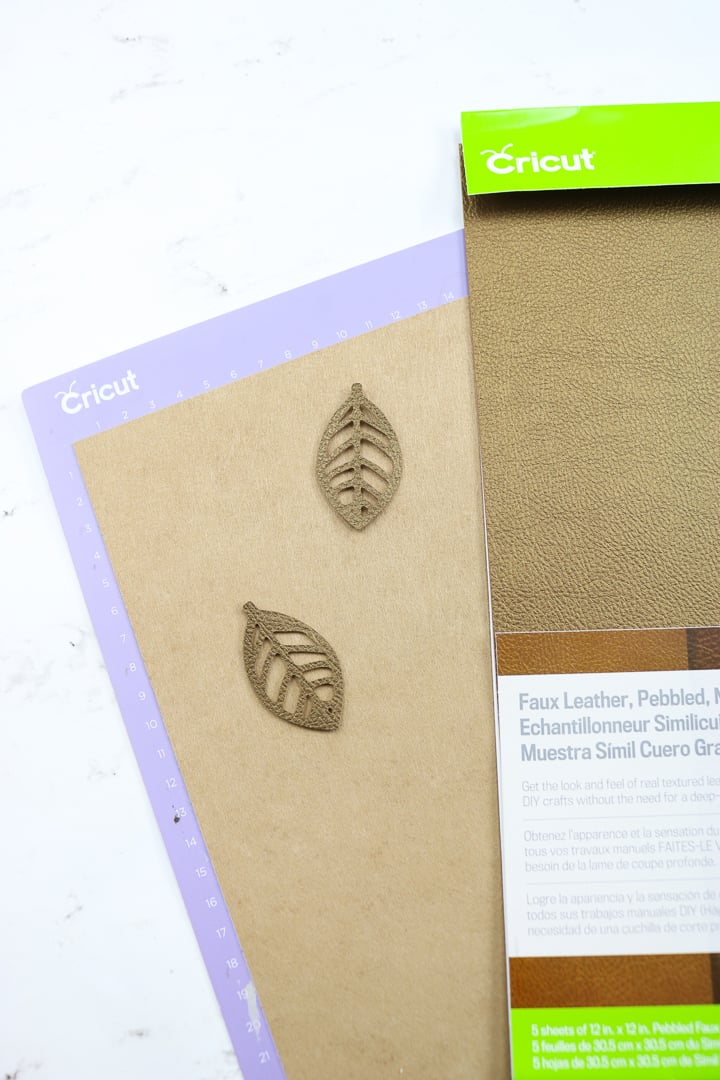 Changing The Order Of Your Cuts
You can use these instructions as a last resort if you've tried all the tips and tricks above but still have trouble.
Sometimes it helps to cut the interior portions of your project first, then to cut the outer edge. But how do you make your Cricut machine do this? Follow these instructions to control the order of the cuts.
Duplicate your piece, so that you have two copies.
Use the contour feature on the first piece to remove all of the outside cuts. You can learn more about using contour.
Use the contour feature on the second piece to remove all of the inside cuts.
Put these two pieces on top of each other on the mat.
In the layers panel, make sure that the piece with the inside cuts is above the piece with the outside cuts.
Choose both pieces and click attach.
Now you are ready to cut. The inside cuts should be cut first, with the machine cutting the outside cuts second.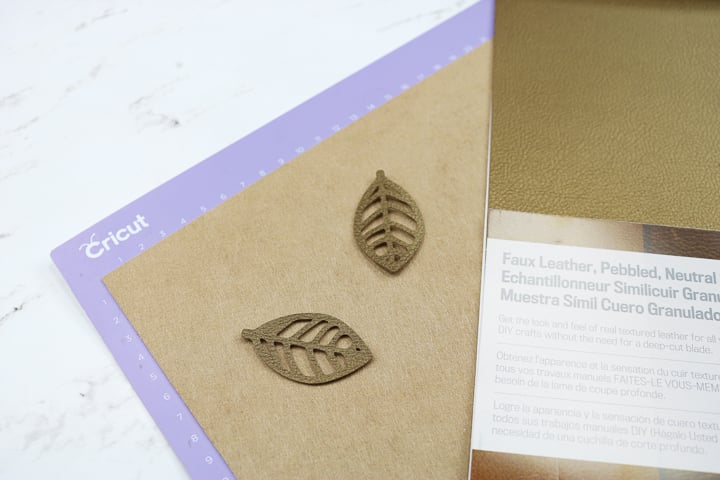 FAQs
Here are a couple of questions that I see readers ask about cutting faux leather with their Cricut machines. If you have a question, please check to see if I've already answered it below. Don't see your question? Leave it for me in the comments!
What can I make with Cricut Faux Leather?
There are so many possibilities! Almost any crafting projects that you would use real leather for can be made with faux leather. A few ideas include hair clips, keychains, bracelets, pouches, earrings, journals, book covers, and much more!
Can you use any faux leather for Cricut?
Yes. Cricut offers a wide selection, and I recommend using their products. Similar to vinyl, faux leather comes in many colors and patterns to give you plenty of choices.
What are the disadvantages of faux leather?
Since faux leather is a manufactured material (instead of a natural material), it's very durable but isn't puncture or tear resistant like real leather. You do want to be careful when working with faux leather and have your project plan mapped out ahead of time because making mistakes probably means that you need to start all over again.
Now all that is left is to buy some faux leather and fire up your Cricut machine. If you have any questions or have more issues, please ask those in the comment section below.
Learning to cut faux leather on a Cricut machine is easier than you may think!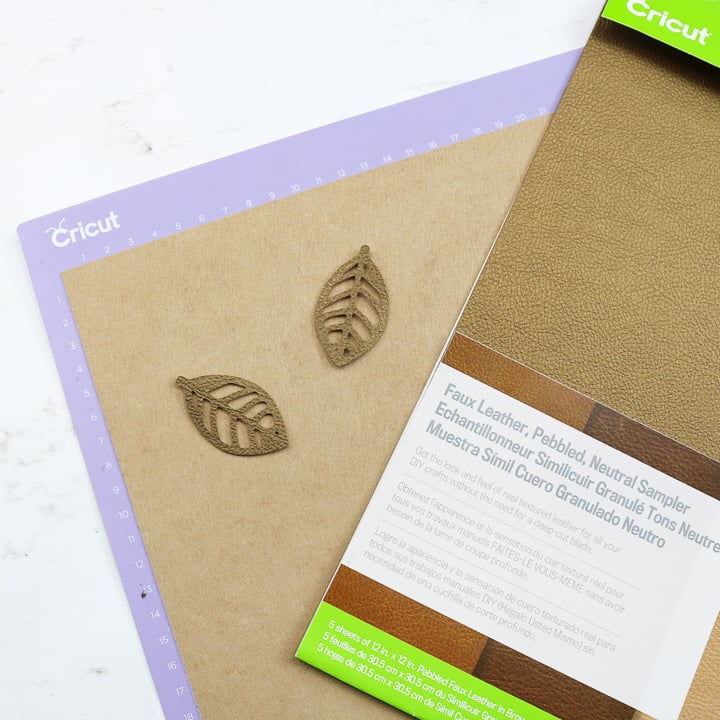 Faux Leather Projects To Make On Your Cricut
Now that you know how to cut faux leather on a Cricut, you might need a few projects to get you started. Try the links below for gorgeous crafts that you can make with this material. And make sure to check out How to Make Leather Earrings with Your Cricut Machine.
Want to cut even more materials with your Cricut? Try our tutorials for wood and metal.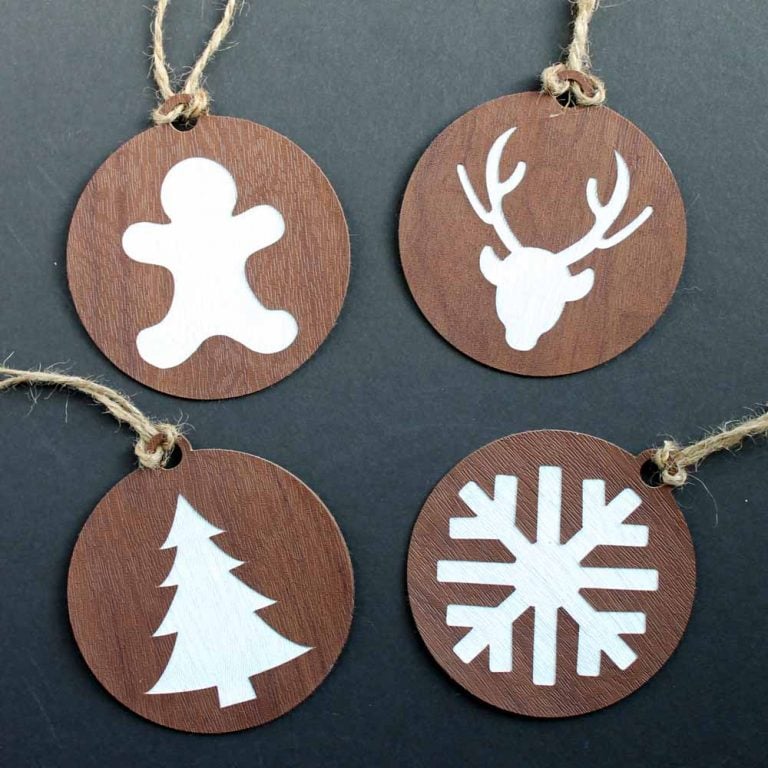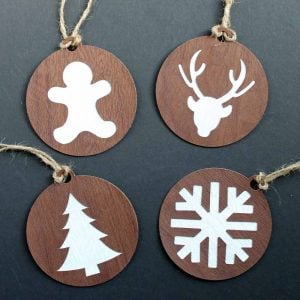 Handmade Ornaments with the Cricut
Christmas is around the corner! These handmade holiday ornaments will add some unique and modern flare to your tree this year. Make these adorable handmade ornaments in minutes with your Cricut machine and some faux leather with a wood grain texture.
Read More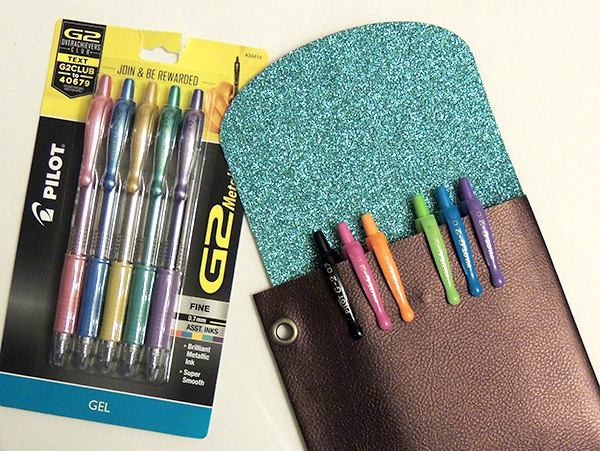 DIY Pencil Pouch (no zipper) and Pilot G2 Pens
Use this tutorial to make a no-sew pencil pouch!
Read More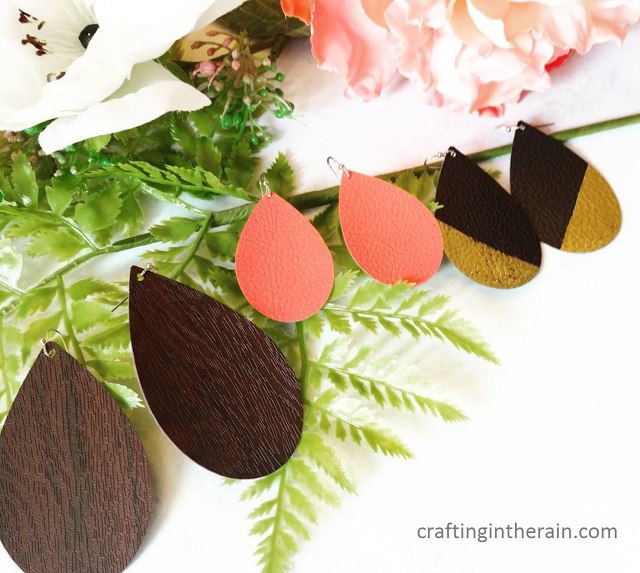 DIY Leather Earrings with Cricut
Learn how to cut faux leather with a Cricut machine to make super lightweight earrings. Add paint or gold foil to make them even more fancy.
Read More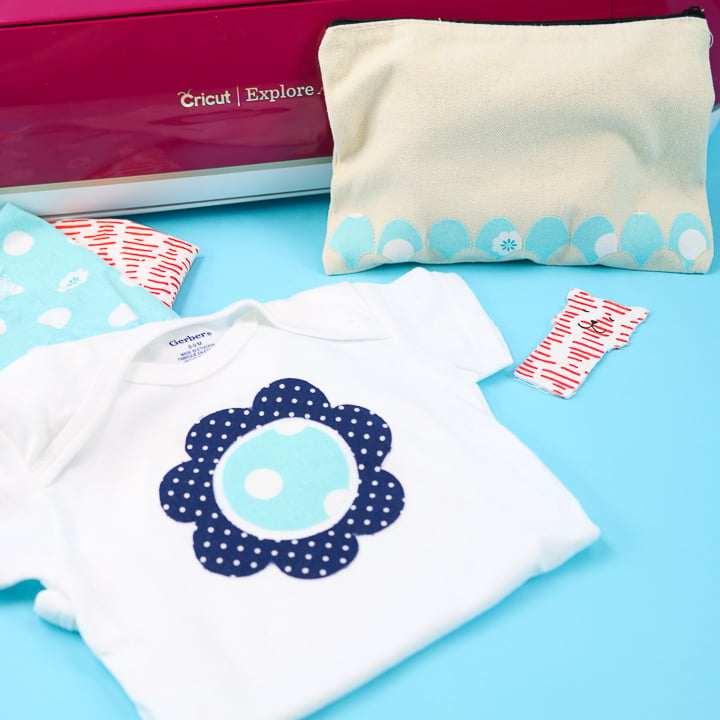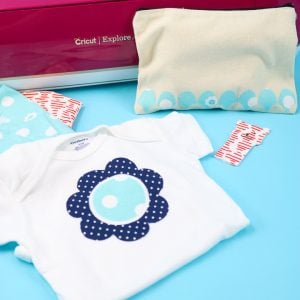 Using Scrap Fabric on a Cricut
Don't throw away those scrap pieces! Use your scrap fabric on your Cricut to create something new.
Read More
New to Cricut?
Sign up for our email list to download the Beginner's Guide to Cricut Design Space for FREE today!
Sign up to get the guide emailed to you!