Are you ready to learn all about how to cut metal with a Cricut machine? You may not even know that your machine can cut metal but it can! Both the Cricut Explore series and the Cricut Maker can cut thin metal for all sorts of project ideas. What types of metal can you cut? What is the best way to cut it? We are covering that and so much more below!
This is a part of our series on cutting with a Cricut machine. You might also like our post on how to cut acrylic with a Cricut!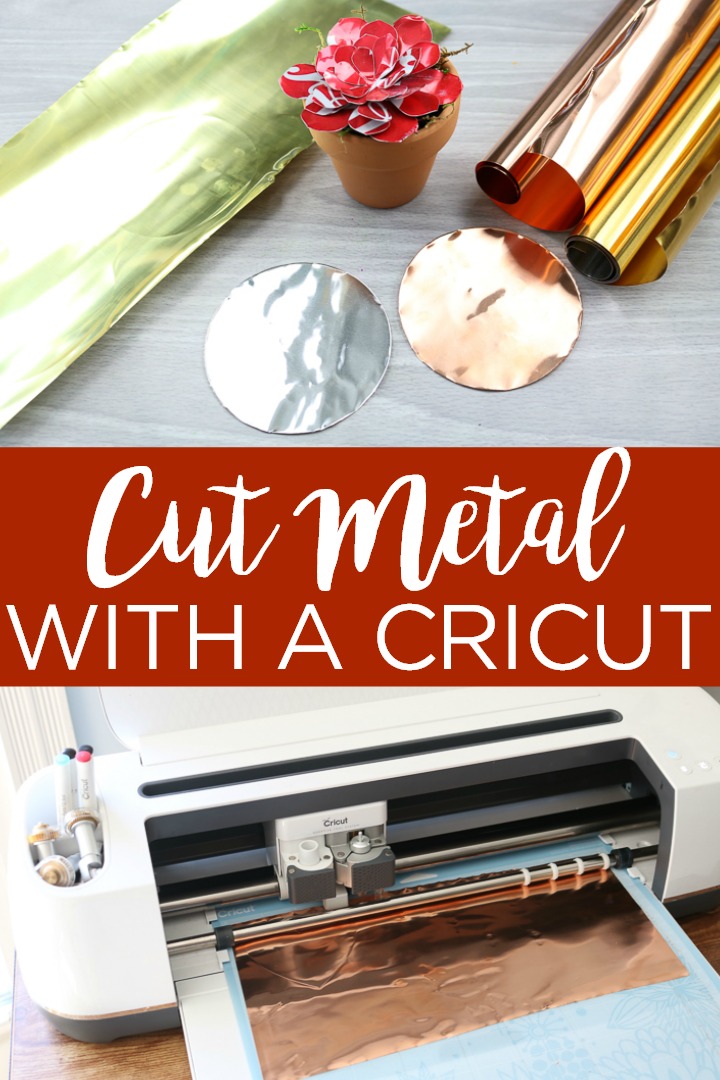 Supplies needed to cut metal with a Cricut machine: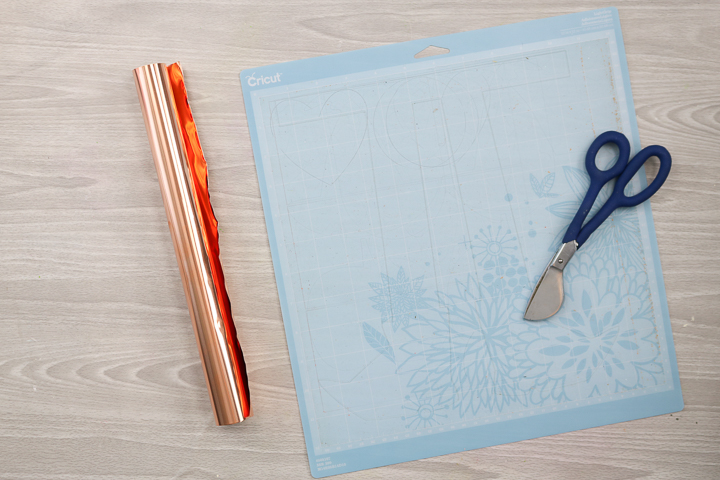 How to Cut Metal with a Cricut Machine
I thought a video with all of the details on the Cricut cutting metal might be best. So, you can watch that below.
Can't watch the video or still having issues? Keep reading for all of the details along with pictures!
Cricut Metal Cutting Instructions
Yes, you can use the Cricut to cut metal. But how? We have all of the details you need below.
1. Adding Metal to the Mat
Cut a 12×12 or smaller piece from your roll of metal with metal shears. Place down on your blue mat. This is the ONLY mat that I would use to cut metal as you do not want it to be very sticky. Press the sheet down well with your brayer to make sure it is stuck well.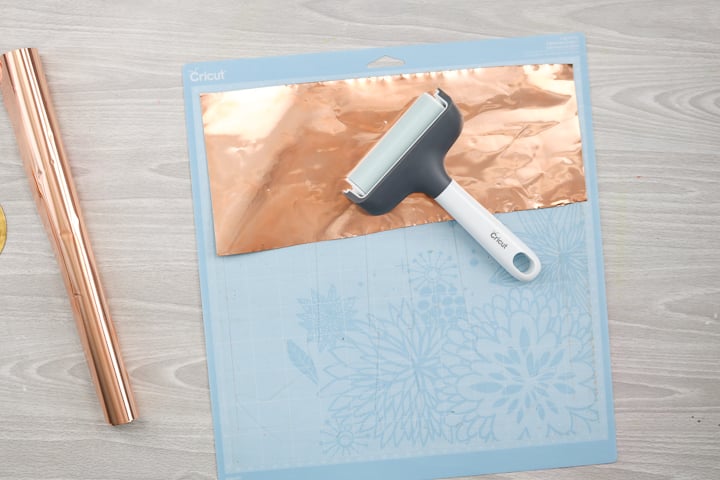 2. Cut Metal with a Cricut
Add the fine point blade to your machine. NOTE: You do not have to move star wheels as I have found that they do not mar the metal surface. Set your Cricut Explore to custom on the dial. Then pick from the drop-down the appropriate material cut setting. We have suggestions below for a few different types of metal. Load your mat and cut your design.
NOTE: An extremely intricate design will be tough to cut with your Cricut. You might want to play with the design a bit to see what will work. NEVER leave your Cricut alone when cutting metal. You will need to stop it if the piece lifts from the mat or crinkles up.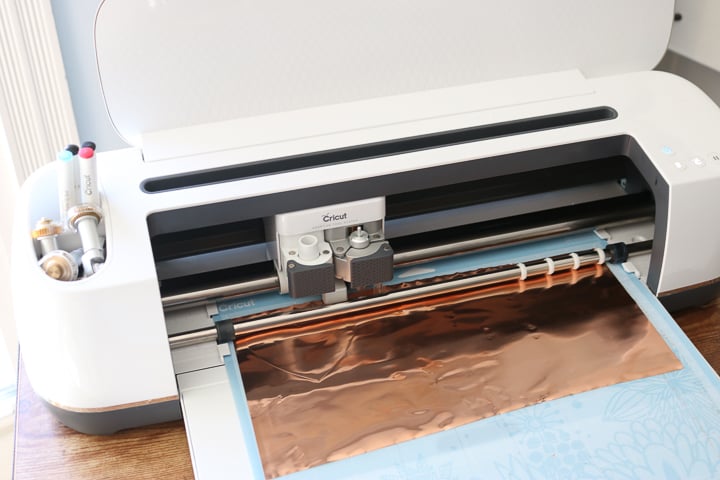 3. Removing the Cut Pieces from the Mat
Do NOT pull your pieces up from the front of the mat as you will damage the cut pieces. You have a few options when removing metal from a Cricut mat. The first is to try rolling the mat back from the material as shown in the image below.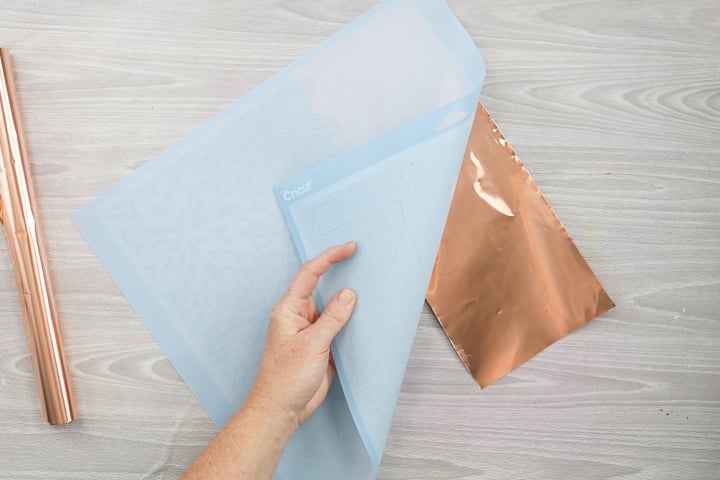 If that does not work, try using the spatula to loosen from the mat. I have used both methods with metal successfully.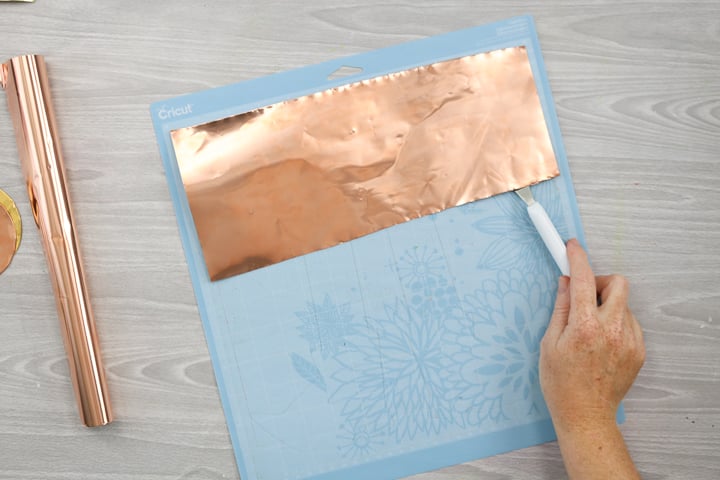 Types of Metal to Cut with a Cricut
Now, what you have all been waiting for! What type of metal should you buy? Here are a few options that I have tried along with my results to give you some ideas.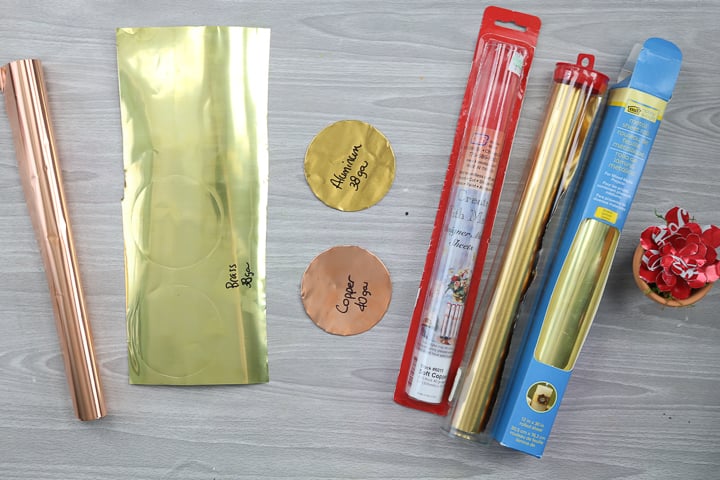 Projects to Make with Metal Cut on a Cricut
Now that you know how to cut metal with a Cricut machine, the only question is what will you make? I have a few ideas for you below to get you started.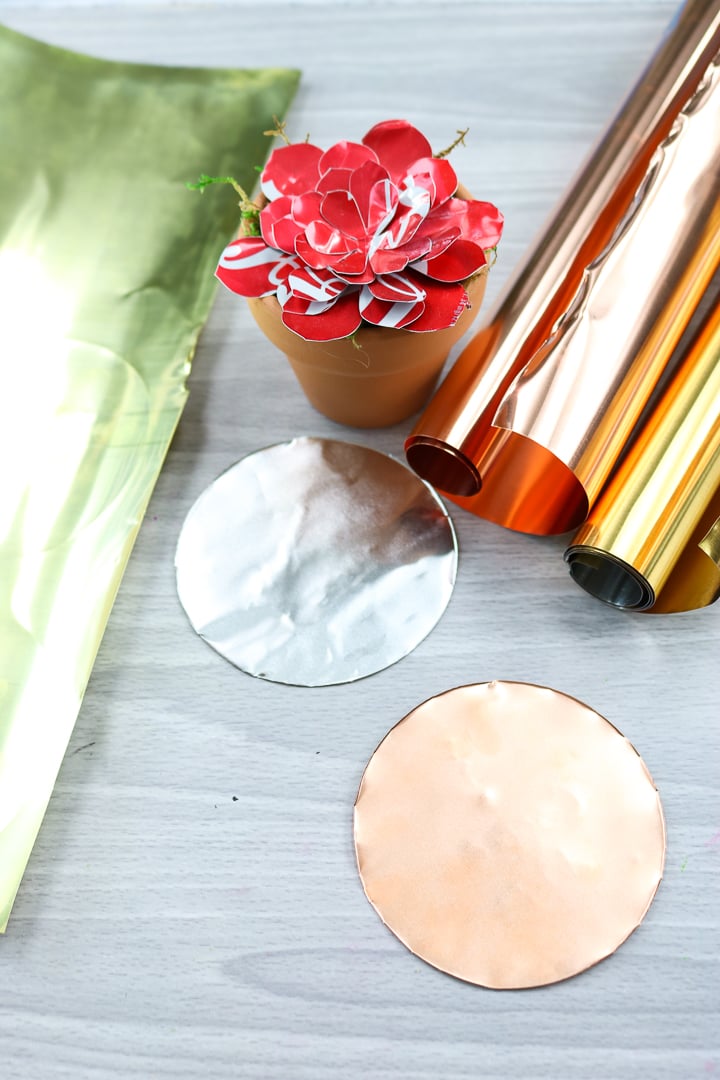 So, what are you waiting for? Start cutting metal with your Cricut today! You are going to love all of the project ideas this opens up.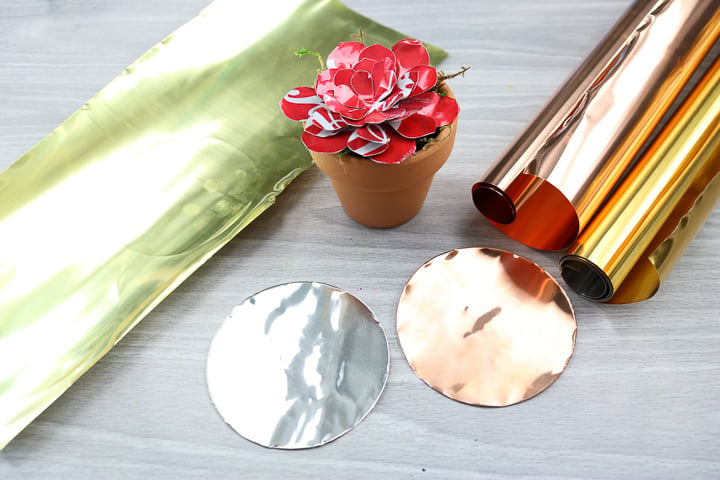 What will you make with copper and aluminum metal sheets now that you know how to cut metal with a Cricut machine?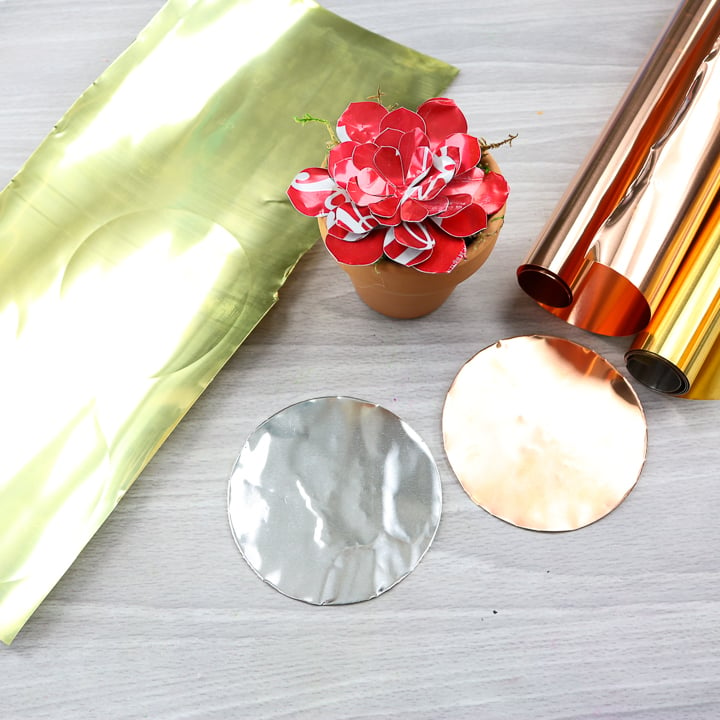 Want more ideas for cutting with your Cricut? You can cut metal with a Cricut and all of these other materials as well!
New to Cricut?
Sign up for our email list to download the Beginner's Guide to Cricut Design Space for FREE today!
Sign up to get the guide emailed to you!