This DIY apron made from bandannas is my 15 minute patriotic craft for today. It is so simple and all it takes is two bandannas and some ribbon to make a cute apron that is perfect for cooking during your 4th of July bash. If you have missed any of the patriotic crafts from this week, be sure to catch up with day 1 and day 2. You will also want to scroll to the bottom of this post to see even more crafts from our bloggers today. First, we need to see just how to make this cute DIY apron.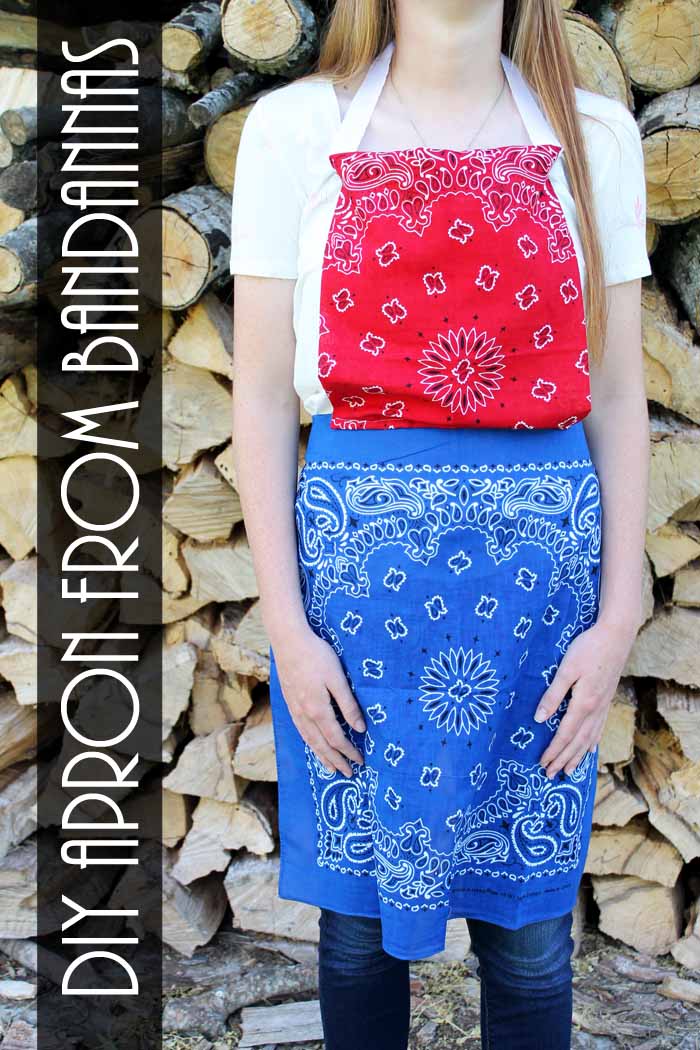 Supplies needed to make your own DIY apron:
Links below may be affiliate links which means that you do not pay anymore.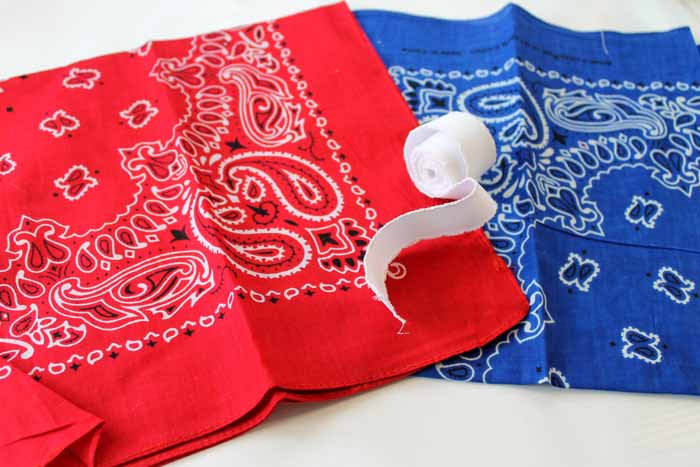 Start by cutting off about 5 1/2 inches from one side of the red bandanna. We will also be doing some folding to get it sized right.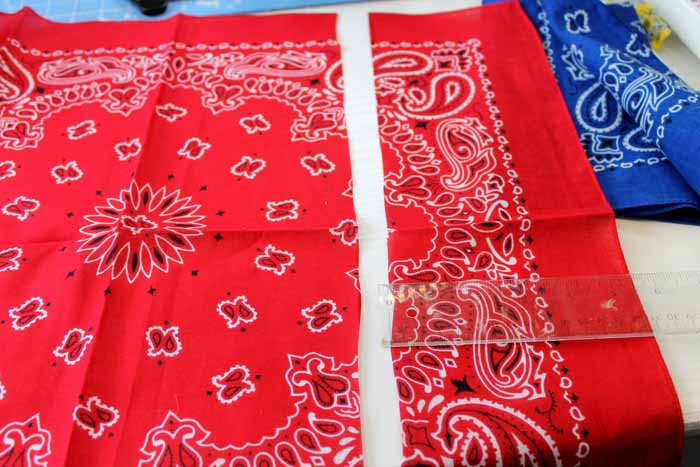 Fold the uncut edges right sides together and sew along the seam.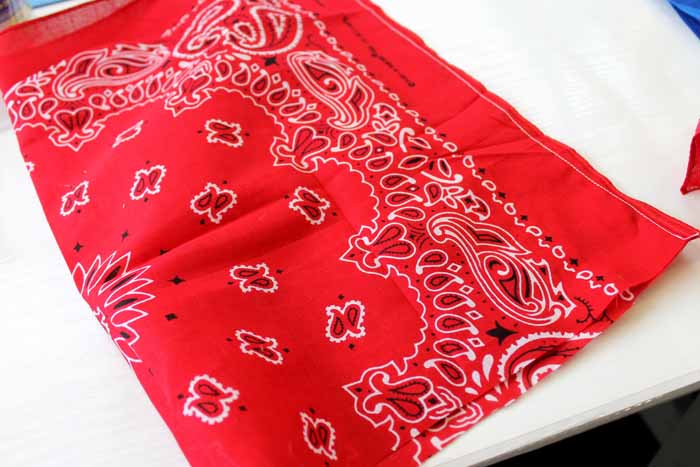 Turn right side out and put the seam you just sewed down the center. Fold the uncut edge down twice. The amount you fold down will depend on your size. Hold it up and the cut edge should rest at your waist. Fold until the top is where you want it. Remember you will need about 1/2 an inch of seam allowance on the other end. Press everything well with a hot iron.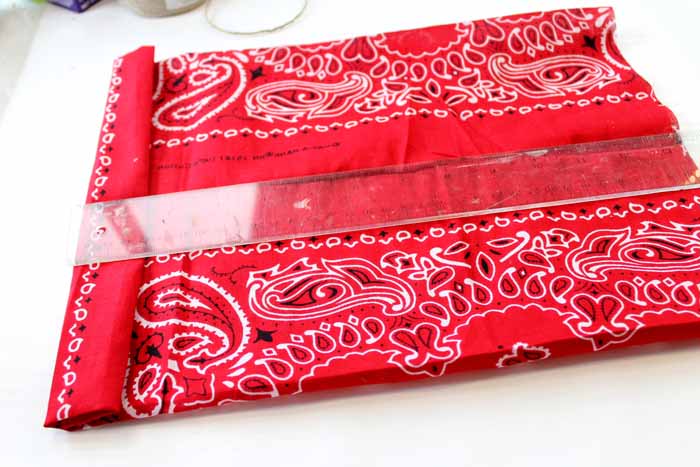 Put the end of the ribbon inside of your fold and pin. Cut the ribbon to length where it goes around your neck and sits correctly to make the bib portion of your apron. Insert the other end of the ribbon in the folds on the opposite side and pin again.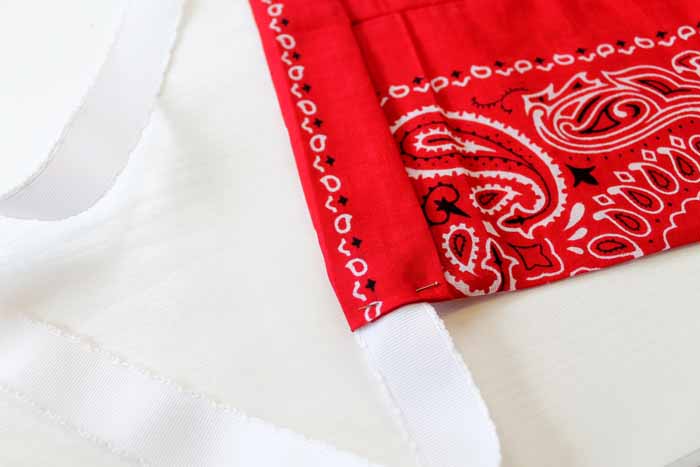 Fold the cut edge on the opposite end about 1/4 inch twice as shown and press.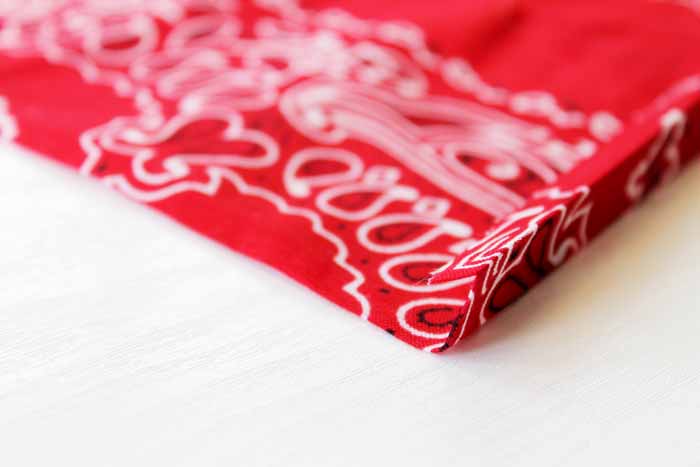 Match up the centers and pin the two bandannas together as shown below. The cut edge that you just folded should match up and be in front of the blue bandanna.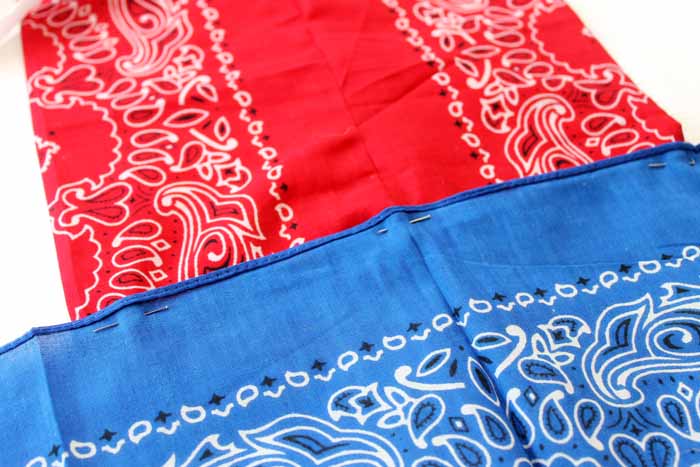 Lastly, cut a couple of lengths of white ribbon that you will use to wrap around yourself and tie. Pin into place on both sides of the blue bandanna.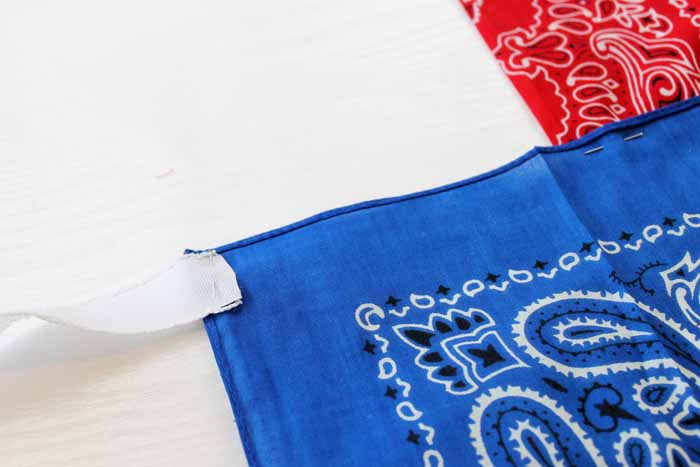 Sew everywhere that we just pinned. You are now ready to wear your DIY apron!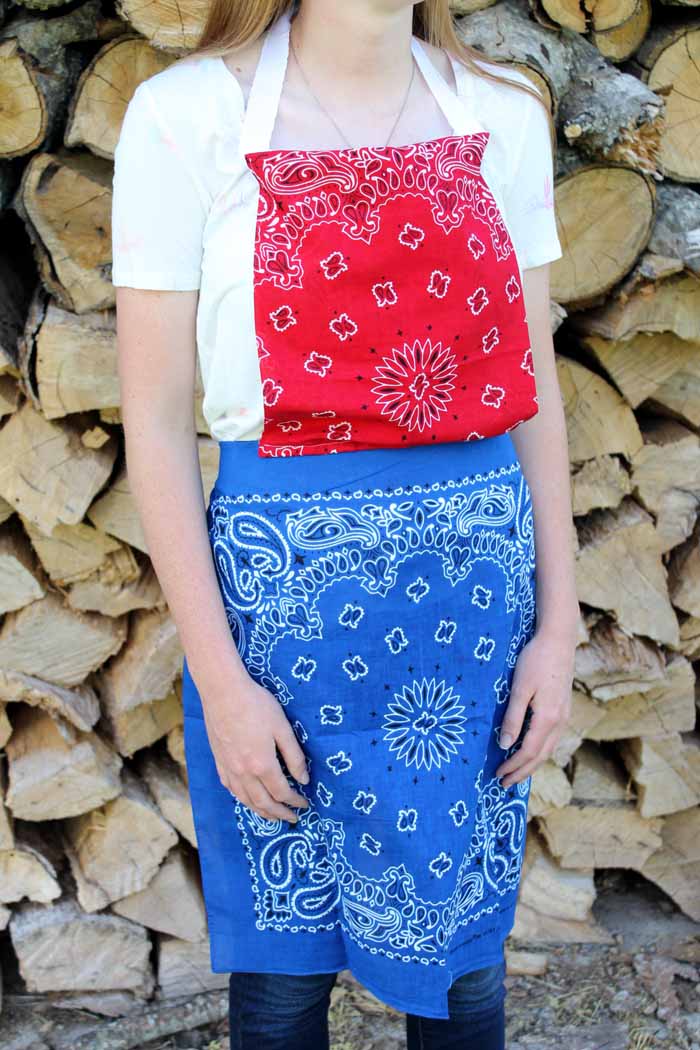 This would be adorable for operating the grill during a summer party.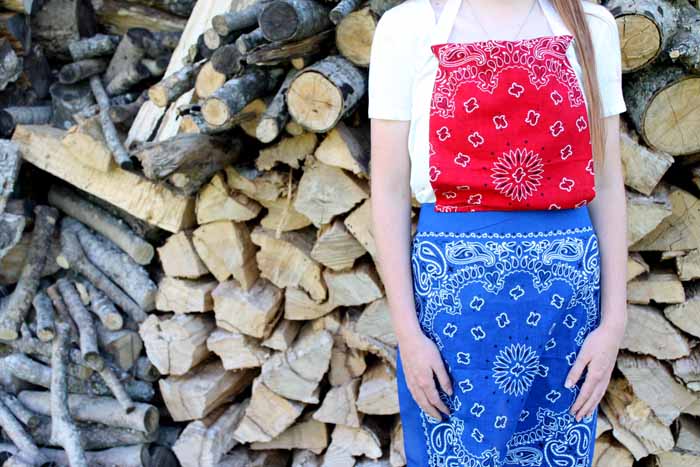 It is so simple there is no reason not to make your own DIY apron from two bandannas!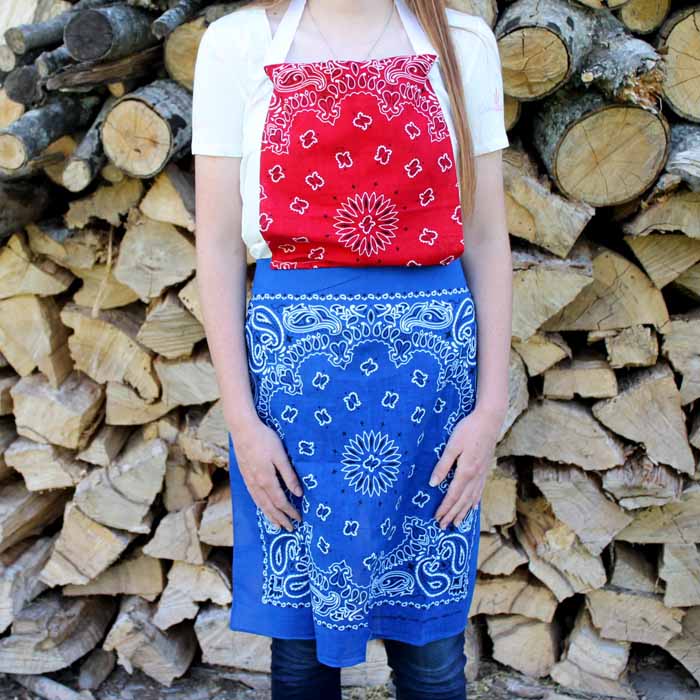 Now are you ready for even more quick and easy patriotic crafts? See the ideas from our blog partners below. Make patriotic themed coasters in just minutes with these instructions from My Mom Made That.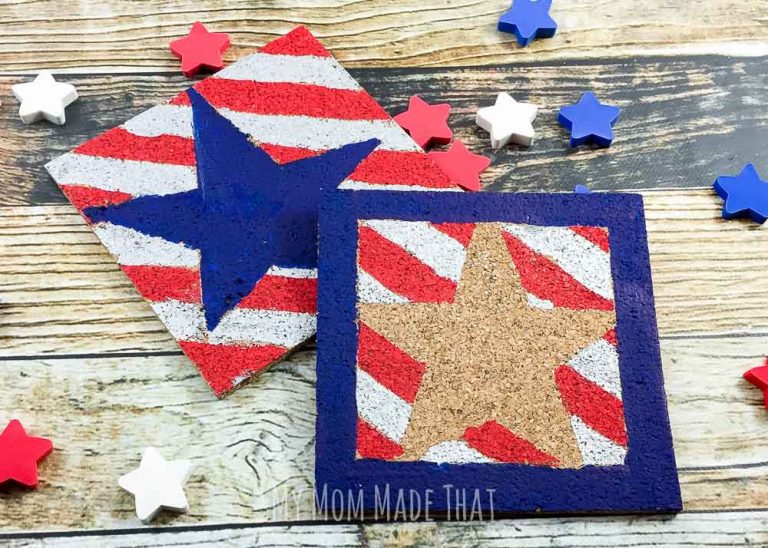 I love this party beverage tin from Everyday Party Magazine that you can make yourself in minutes.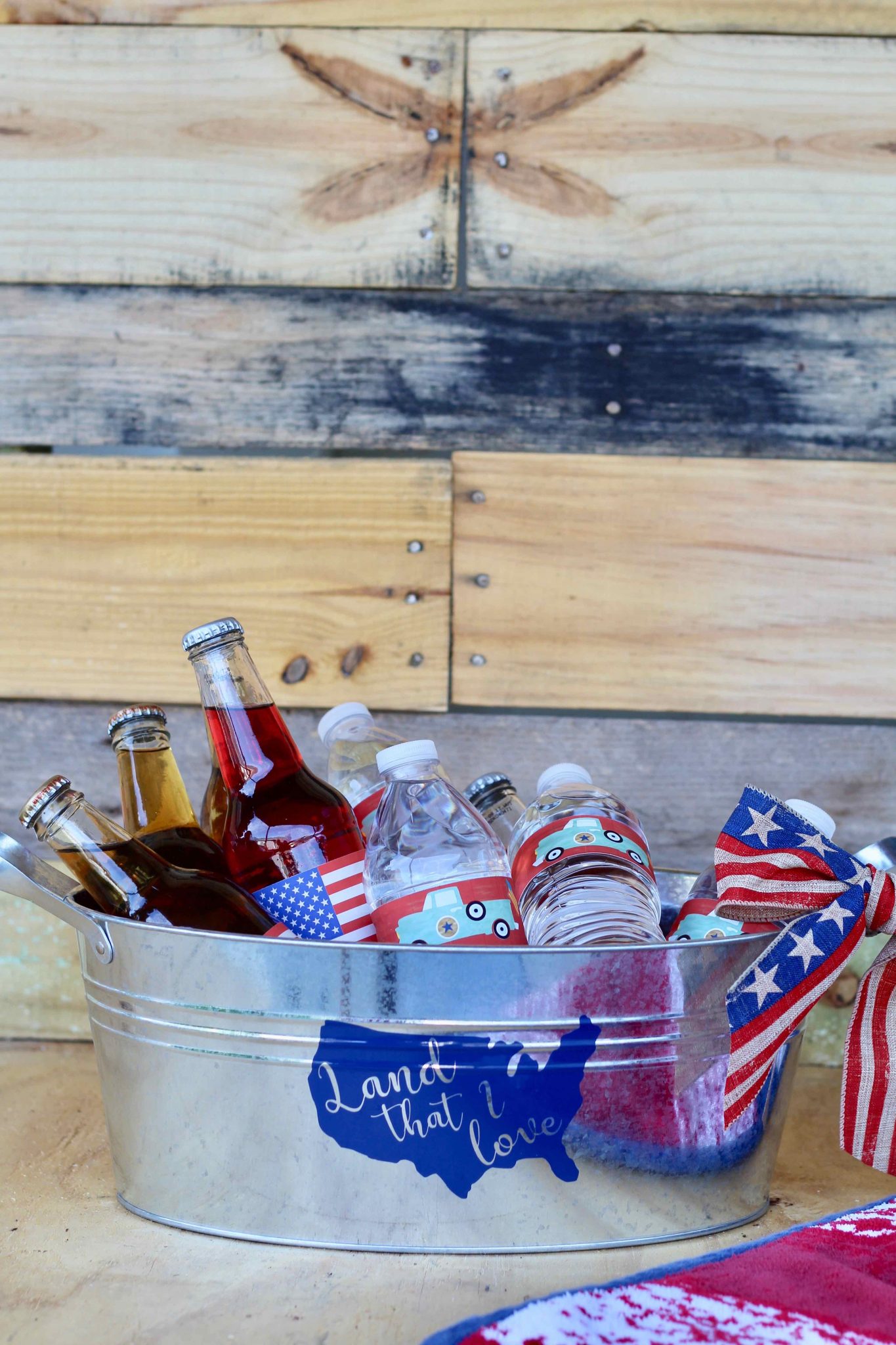 Y'all know I love my mason jars! Make a patriotic themed centerpiece from the dollar store like this one from Mad in Crafts.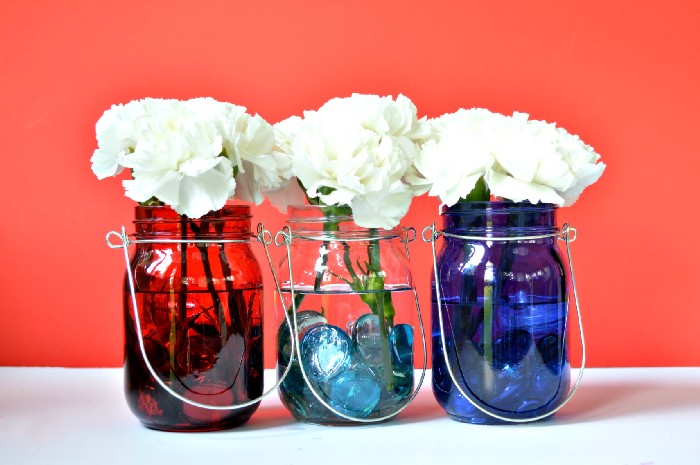 Albion Gould is sharing this fun patriotic wall hanging that would look great on your door.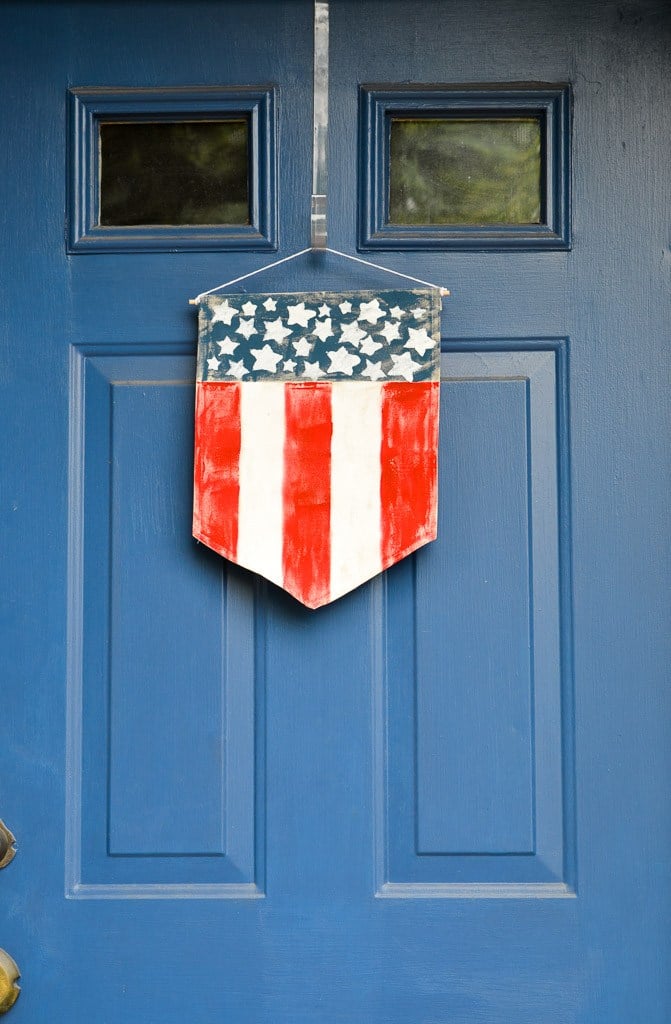 Or maybe you need a wreath instead! Try this stars and stripes wreath from Sparkle Living Blog.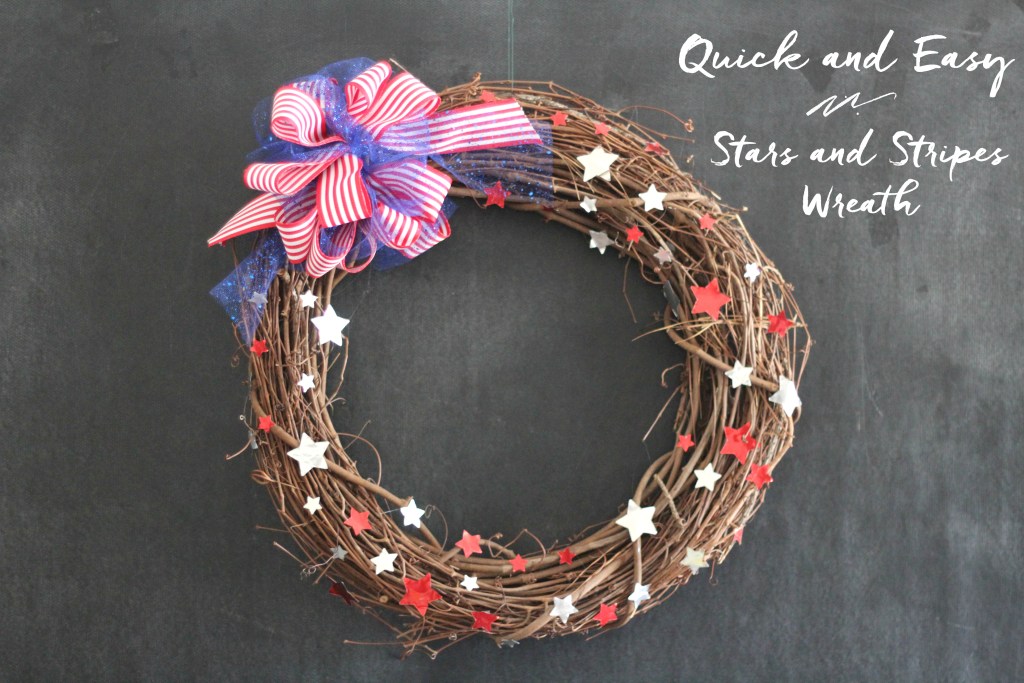 Need something to keep the kids occupied? This patriotic word search from Carla Schauer should do the trick!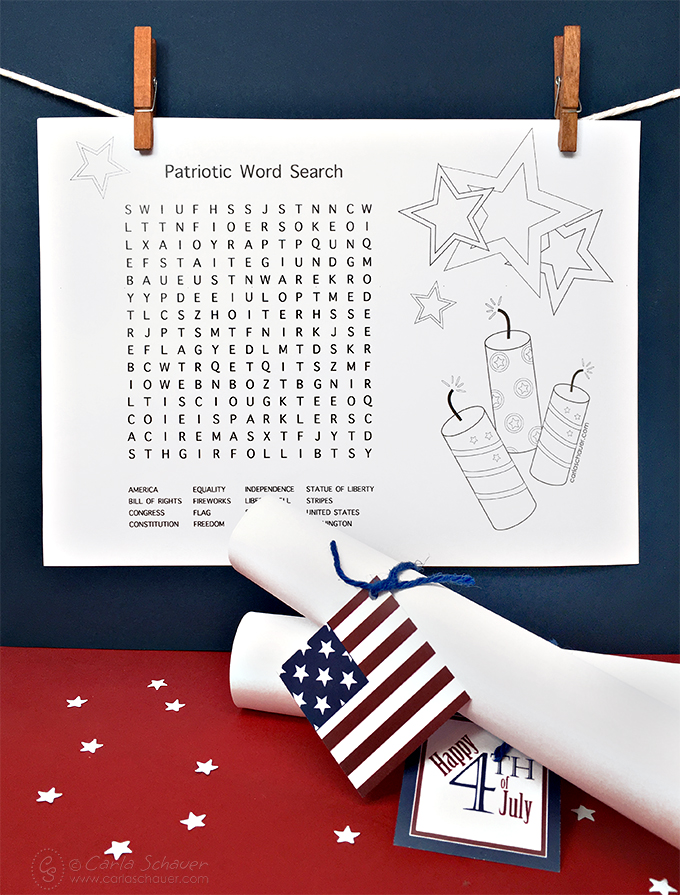 Tie up ribbon to make this patriotic garland from Dragonflies and Lillypads.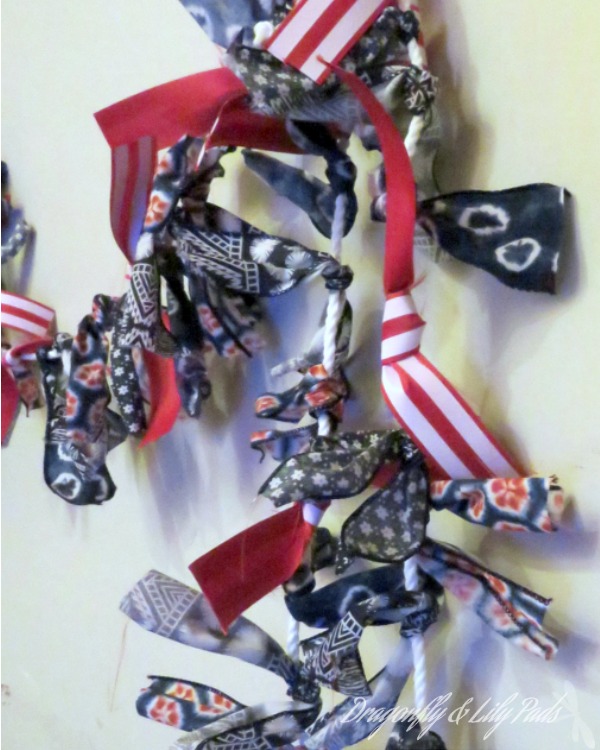 More mason jars? Yes please! Our guest co-hostess Me and My Inklings is sharing how to make this fun mason jar and floral centerpiece.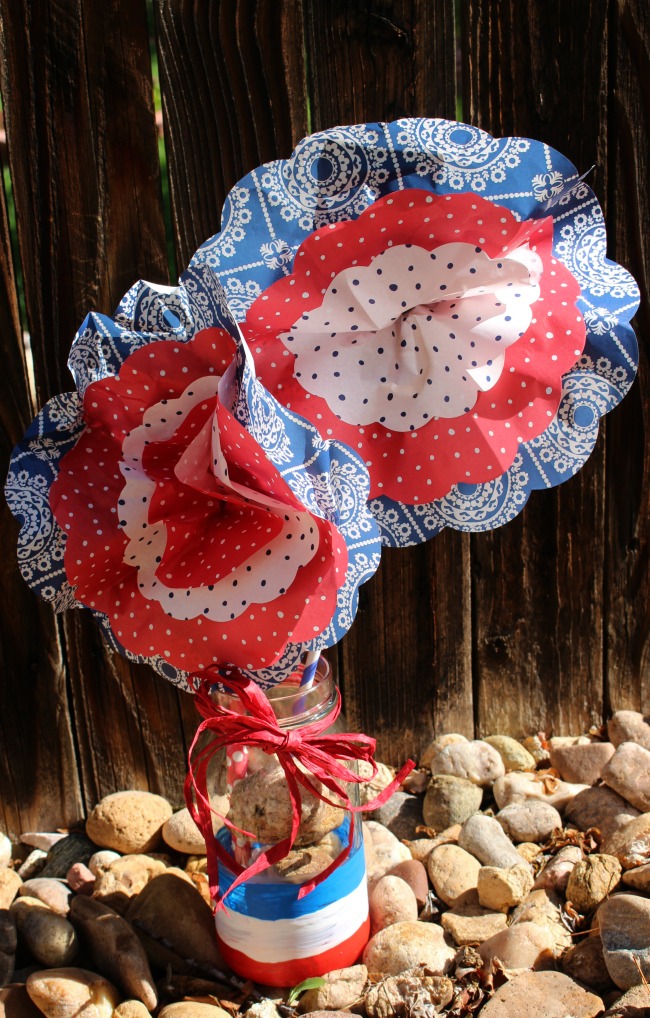 Get patriotic by making these tassel earrings with the tutorial over at 30 Minute Crafts. She is always the best co-hostess around.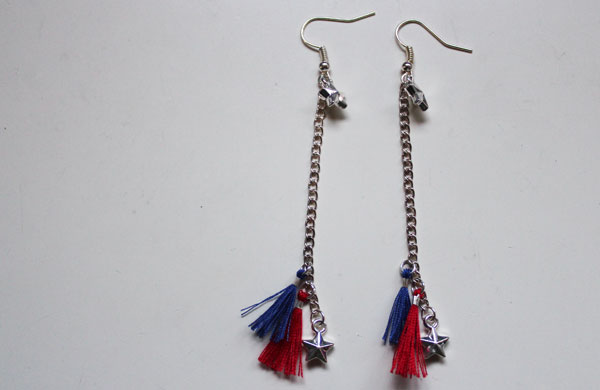 Whether you make this DIY apron or one of our other quick and easy patriotic crafts, your summer is sure to be brighter with a few of these creative endeavors!