A DIY burlap aisle runner is easier to make then you might think. I whipped up this beauty for my daughter's wedding and I loved how it looked in the barn setting. Add a monogram and the couple's name with my super simple method below. I even hunted around and figured out how to get the burlap for the cheapest price possible.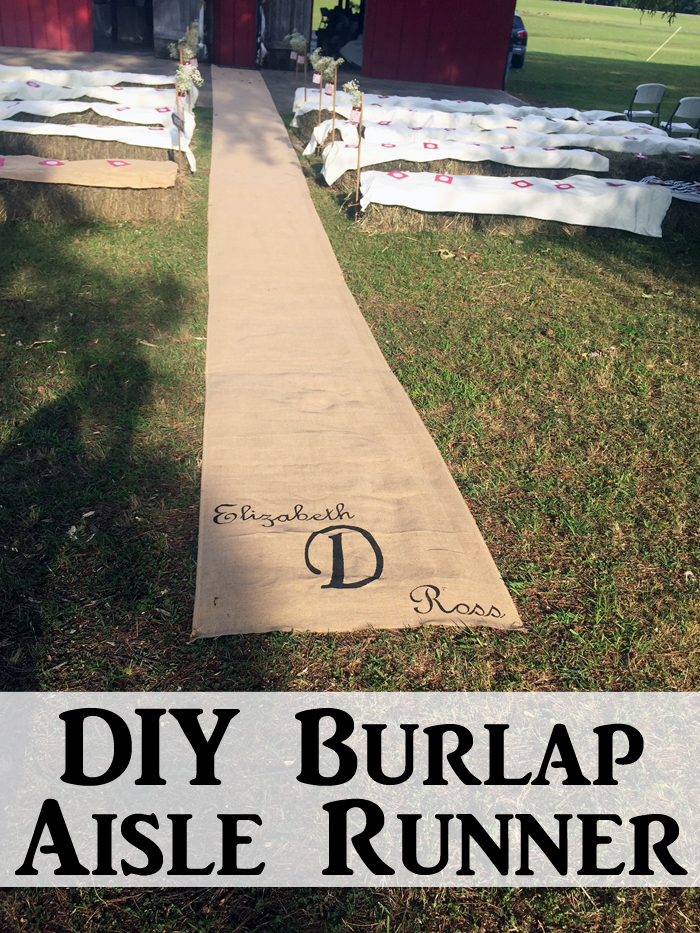 Supplies needed to make your own DIY burlap aisle runner:
Links may be affiliate links which means you do not pay anymore but a portion of your purchase will go to support this site.
40 inch wide Burlap (this link is to Amazon which was definitely the best price) (I used 20 yards for my runner but you can make it as short or long as you wish)
Black paint
Paint brush (I love these sponge pouncer brushes)
Vinyl (in any color)
Electronic craft cutter or craft knife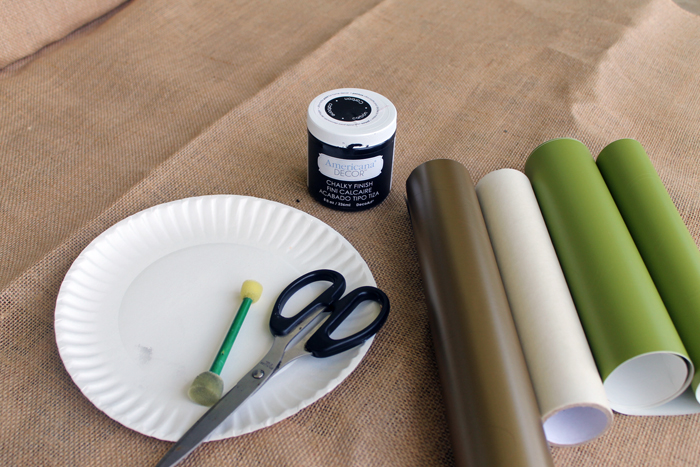 Start by designing your monogram and names in the fonts that you love. Cut them out from any vinyl. I used my Silhouette for this project but a Cricut will work as well. In a pinch, you can use a craft knife and some patience to cut out a stencil for this project.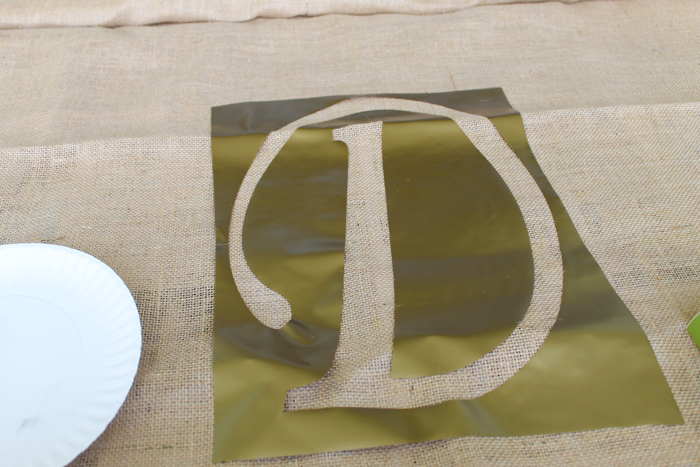 Adhere the vinyl to your burlap in the location where you would like it to go. Then use black craft paint to paint inside of your stencil. Remove the vinyl after your painting has been completed.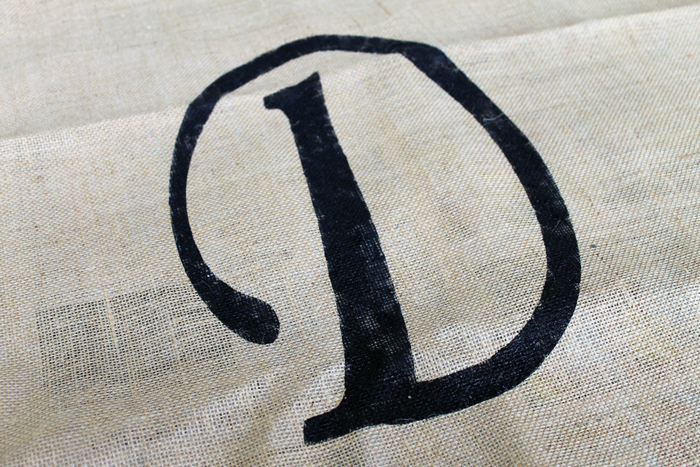 I love the pouncer brush for going straight up and down over the vinyl. This results in minimal seepage of paint under the vinyl.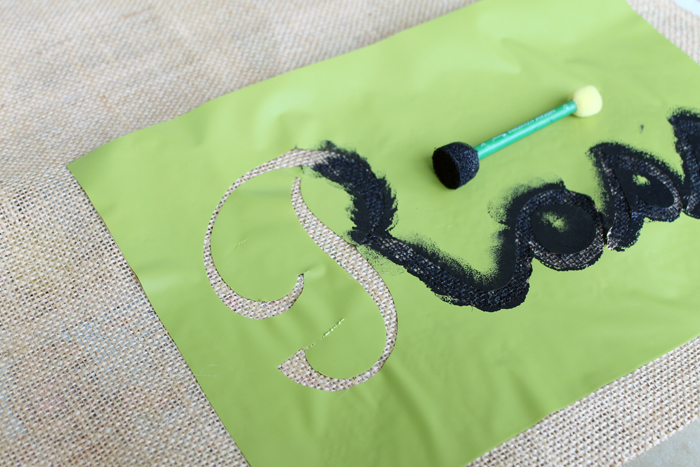 Continue to arrange each word on your burlap to get the look at you want.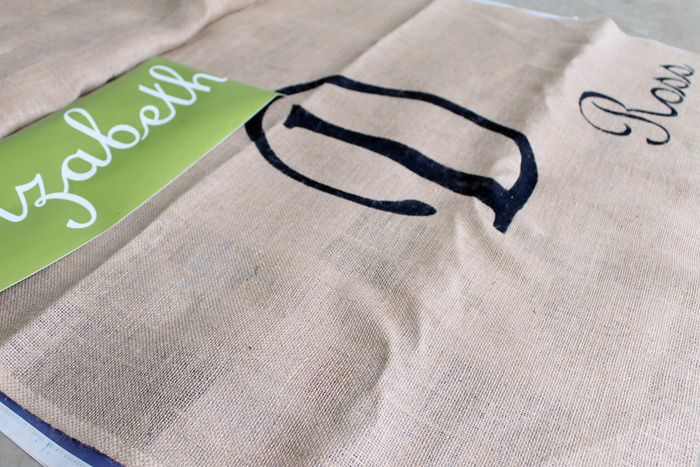 Don't forget to protect the surface under your burlap with cardboard or newspapers. Remember the paint will seep through the burlap surface. After your painting is complete, allow to dry completely before sewing multiple pieces of burlap together to create an aisle runner that is long enough for your needs. After it is complete, roll up your DIY burlap aisle runner until the big day. This will minimize wrinkles and leave you with a gorgeous finished product.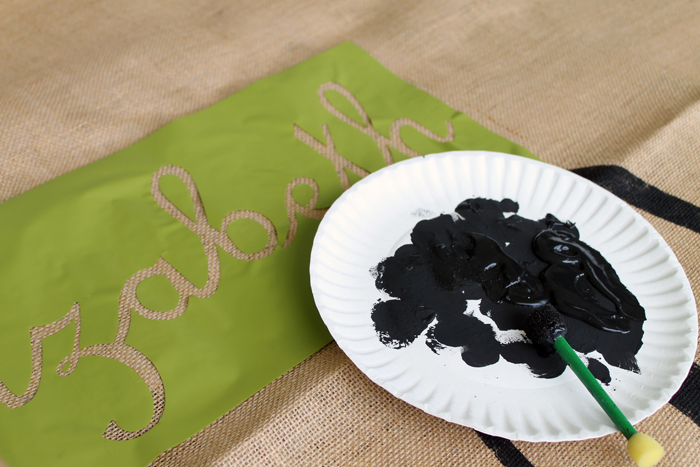 We used garden anchor pins to hold the runner in place for the ceremony. Just place them every few feet through the burlap and into the ground. This DIY burlap aisle runner is sure to be a hit at your rustic wedding! Add this project to your DIY project list. Y'all stay tuned as the pictures of the complete wedding will be up tomorrow!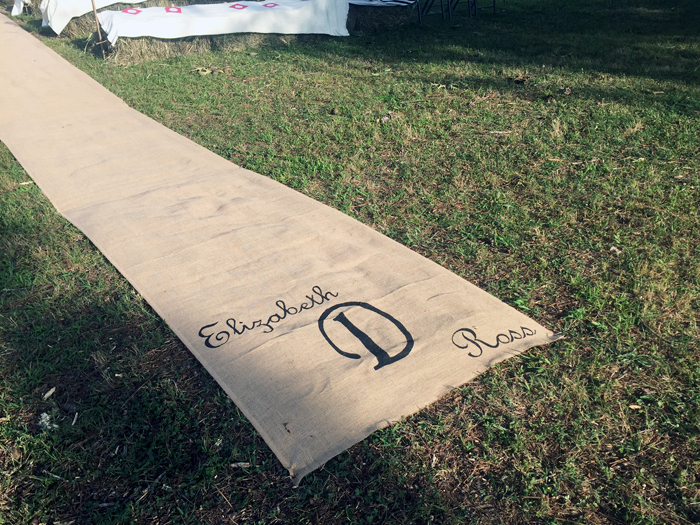 Love burlap and want more ideas? See how to make this monogrammed burlap table runner here.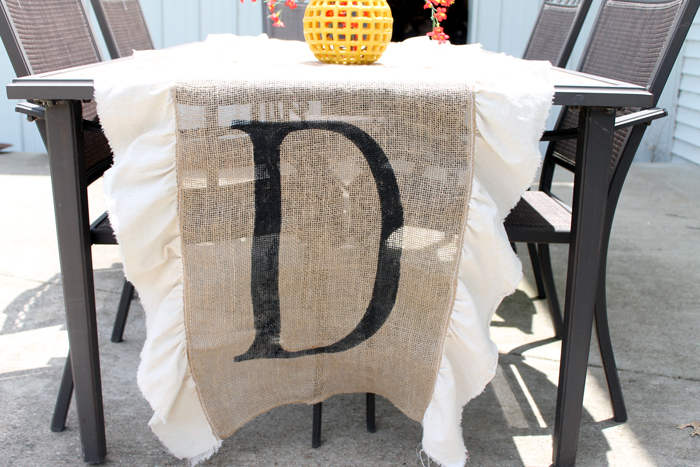 Want other ideas for aisle runners? Check out these ideas for 20 wedding aisle runners that you are sure to love! Hope y'all enjoyed this DIY burlap aisle runner! Be sure to add this to your wedding inspiration board on Pinterest!
Silhouette Tips and Tricks
Sign up for our email list and we will deliver weekly inspiration with tips and tricks for your machine right to your inbox!