My DIY button clock is perfect for a craft room or any other room in your home. Change up the colors of the buttons to match your home decor. This would also make a great addition to a kid's room. This DIY button clock is super simple to make as well.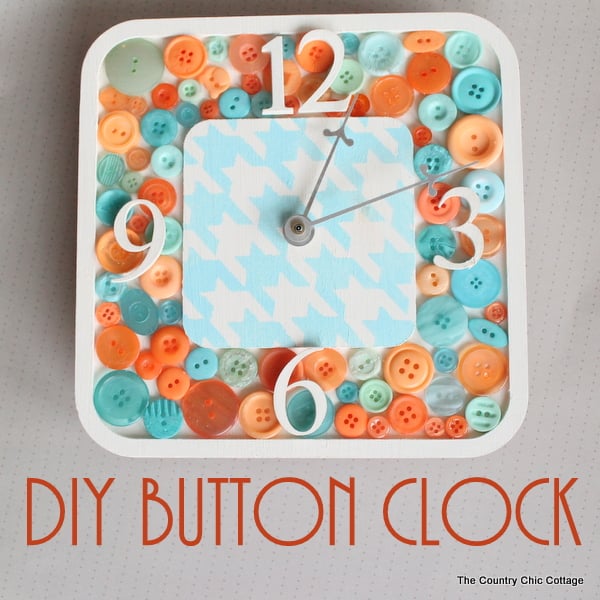 DIY Button Clock Supplies:
Supplies were provided to me as part of my design team work but all projects and opinions are my own.
Clockmaking Kit from Walnut Hollow
Buttons (the fruity mix works well for this project)
Americana paint in white and Whispering Turquoise
Americana Stencil
Hot Glue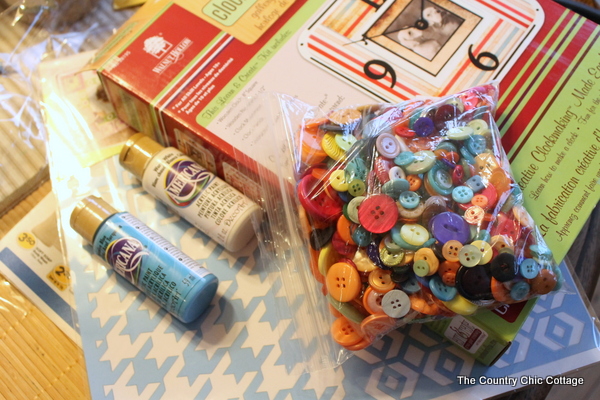 Paint your wood clock base from inside the kit. I did a base coat of white on the entire surface and allowed to dry. Then follow with your stencil and paint blue (or color of your choice). Paint your numbers that come with the kit in this step as well. Allow all of your components to dry completely before continuing.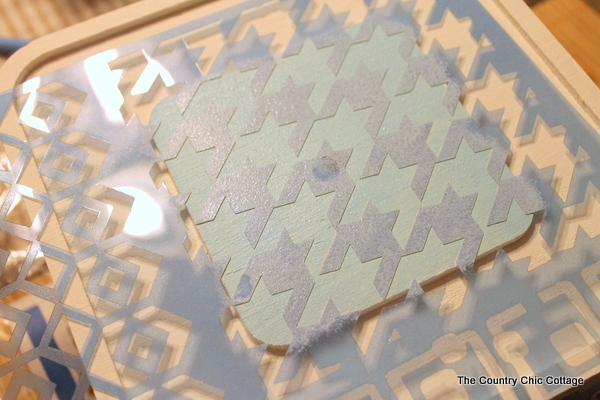 The rim of this particular clock kit is just perfect for laying in buttons. Layout your buttons and numbers until you are happy with the results. Pick up each button and hot glue to the surface. Once complete, use tacky glue to put your numbers into place. Allow the glue to dry completely.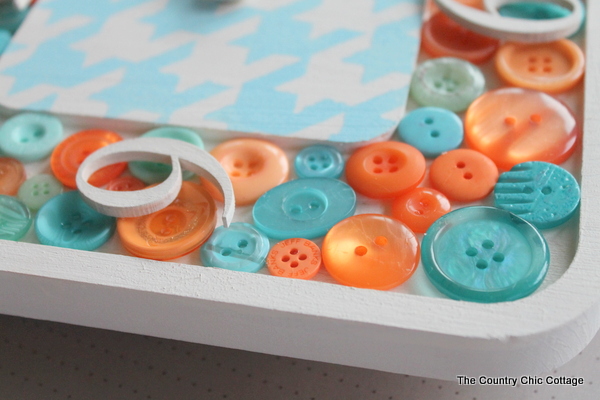 Add the clock movement to the center of the clock. Adjust hands as needed so they do not hit your numbers.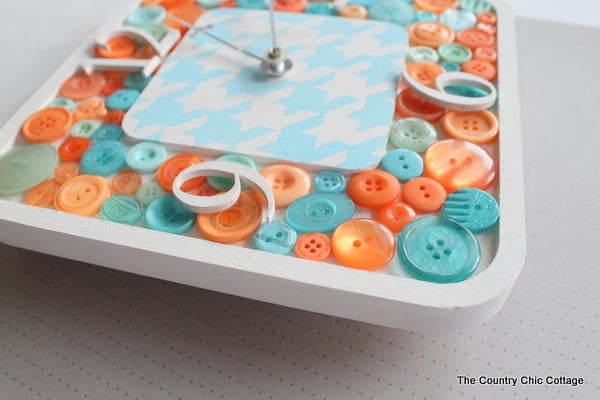 This DIY button clock is ready to hang in any room in your home. The clock kit from Walnut Hollow makes this one a super simple craft project that anyone can do. The hardest part is figuring out how to layout all of those cute buttons. What color will you choose for your DIY button clock?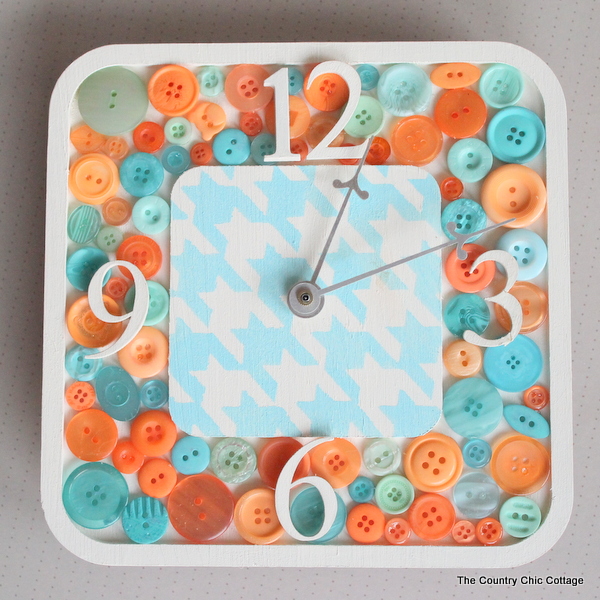 Portions of the supplies for this project were provided to me free of charge. All opinions and projects are my own.