Ready to learn how to make your own DIY cupcake stand? It is oh so easy! I am even going to show you how to make them colorful…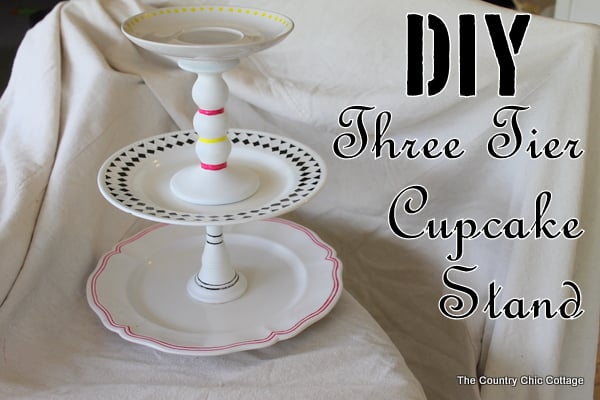 I showed them off yesterday in the post all about the graduation party I threw recently. These are the stands filled to the brim with gorgeous cupcakes…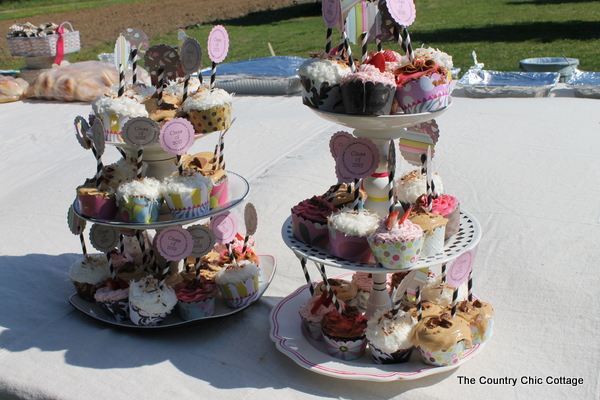 What do you need? Three different sized plates. Mine are from the thrift store. You also need some really great and tall candle sticks. Paint your candle sticks white (I used spray paint) then use E6000 or an equivalent glue for glass and stick all your layers together! It is really that easy. BONUS it is also very inexpensive — plates and candlesticks are a steal at the thrift store.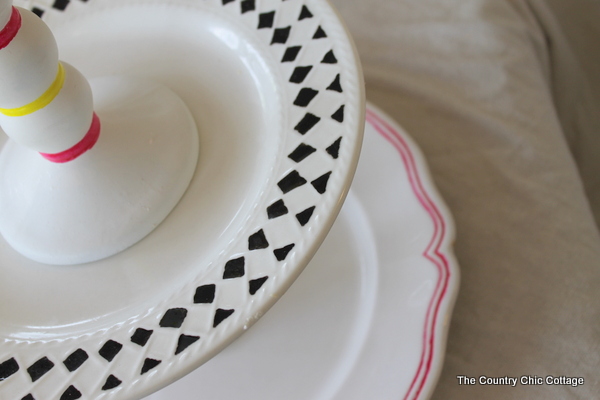 Now are you ready to glam them up? One plate already had a colorful polka dot feel so I just went with those colors. Just use Deco Art glass markers and draw right on the plates. Yes that is all I did!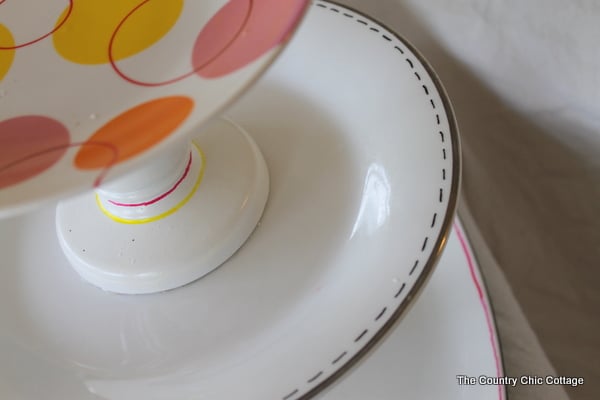 I also drew colorful lines on the candlesticks in a few places. I think these stands took me maybe 20 minutes to make (NOT including dry time).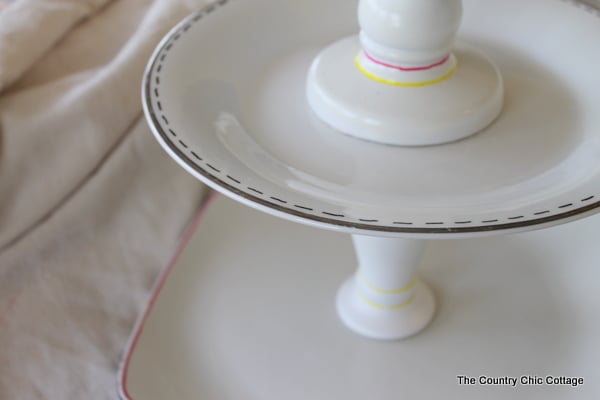 They made a great statement at the party — all for 20 minutes and a total of around $6! I already had some of the plates, the Deco Art markers, and the glue. Gotta love thrift store stalking!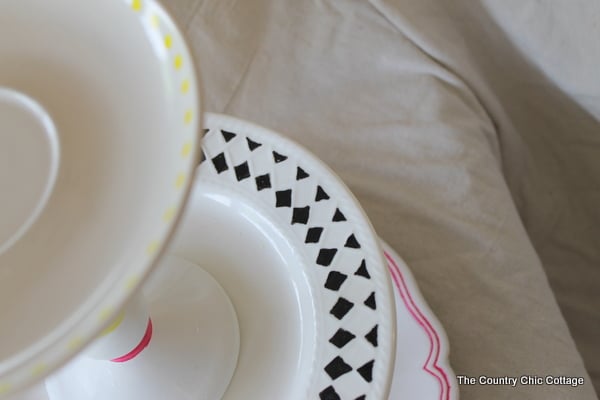 I am in love with the Deco Art Glass Markers. Y'all be prepared to hear tons more about those. I can't wait to use them on even more projects. They are so easy to use and make your glass projects gorgeous!
Serving cupcakes at your next party? Go BIG and make your cupcake stands with THREE tiers!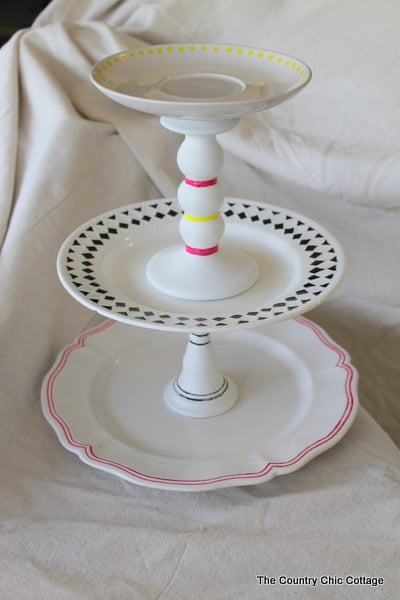 ~Thanks for stopping by!~
~Angie~