Today is all about parties and I am sharing my free printable cupcake toppers plus I have some blog friends joining me with even more party printables. So be sure to scroll to the bottom of this post to see all of the ideas and free printables. Your next party will be epic even if it is on a budget! I love serving up cupcakes at a party so I thought some cupcake toppers would be perfect. You can even use Cricut print then cut for this so you don't spend a ton of time on intricate cuts with scissors.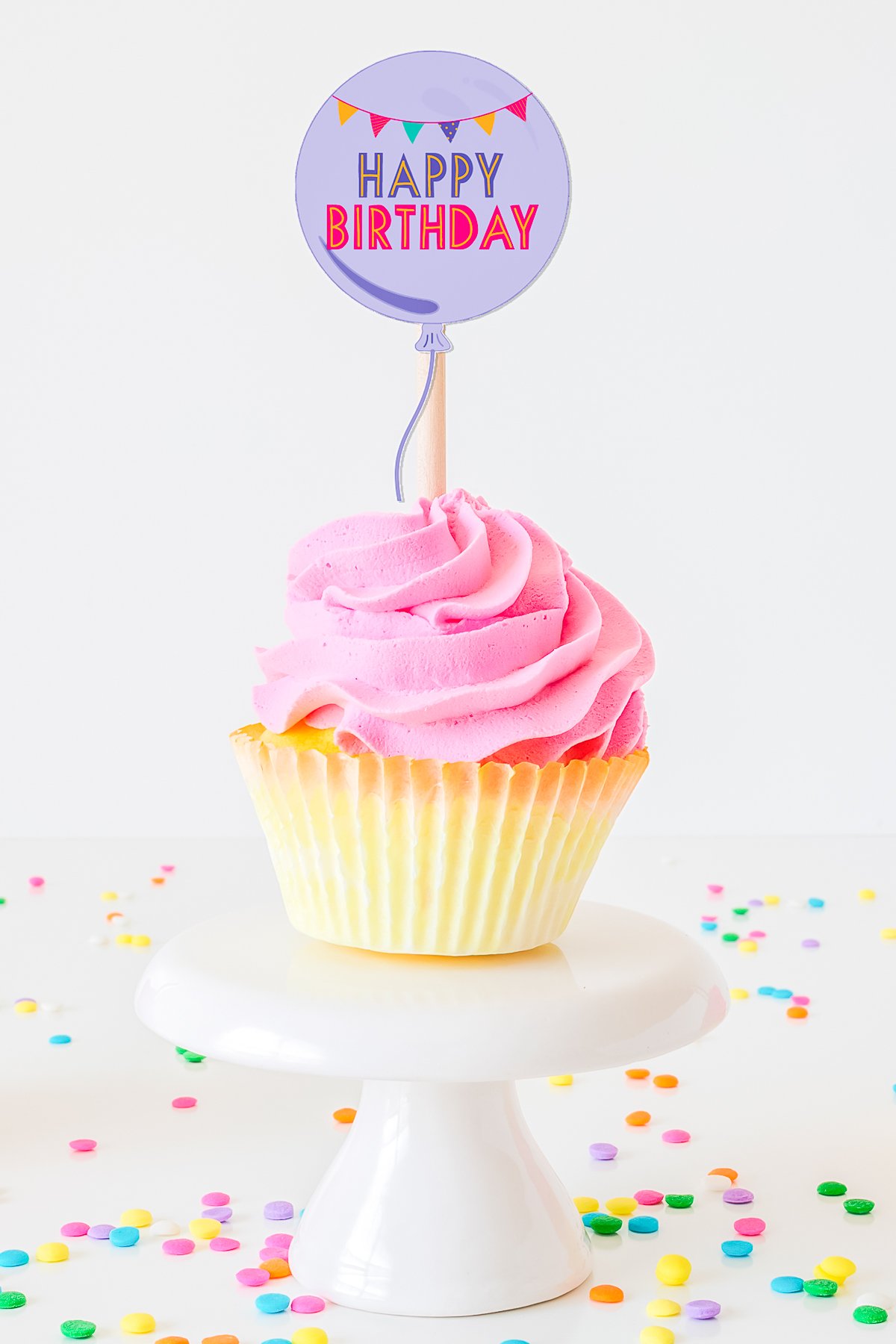 Free Printable Cupcake Toppers
First, you will want to download the file for your cupcake toppers. I am actually including a larger version with this one that you could use for an entire cake if you would like. To get the files, just sign up for the newsletter below and your toppers will be sent to your email address. From there, you can download and print the files to use for your party. If you already get the newsletter, just add your information again as you will not be signed up for anything further. Please look for a form below with an image of the item that you want to download.
Please note that this file is for personal use only. You can contact me if you have any issues with your download or have any questions. You will also want to keep reading to see how to use this file for your parties.
How to Make Cupcake Toppers
Now that you have your file, you will want to use it to make some cute cupcake toppers in minutes. The process is so easy! Just follow along below as I explain how I make cupcake toppers with this printable.
Download and print the file onto white cardstock. You will want to set your printer to best quality when printing. If you want to use your Cricut for the cutting, be sure to upload the file to your Cricut for print then cut and print from there. You can see which printer I love here.
Then either cut around your toppers with scissors or use your Cricut to do that.
Attach the paper pieces to toothpicks, skewers, or another long object to insert into your cupcakes with some glue.
Then just put it in your cupcakes and you are ready to party!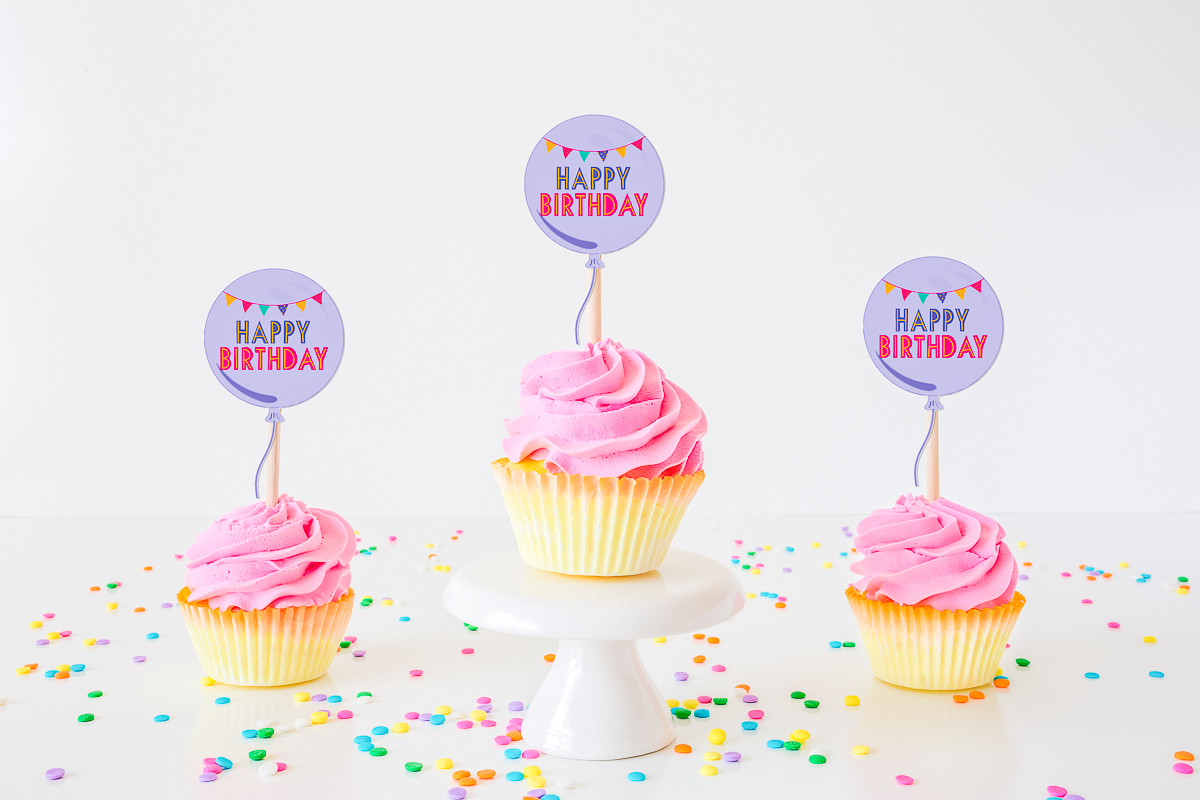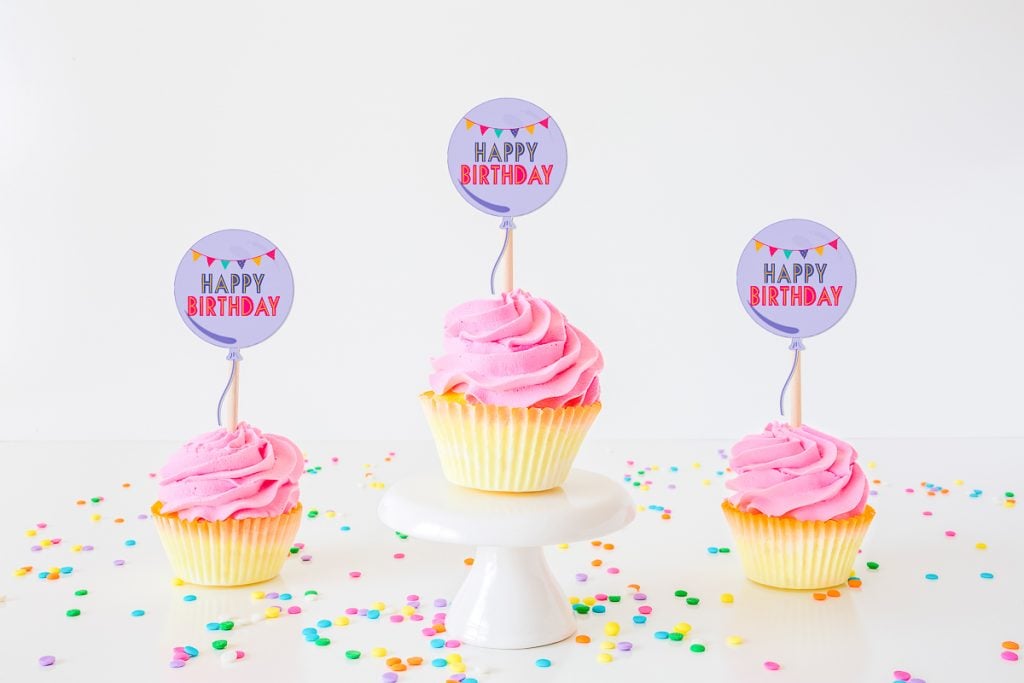 These are perfect for any birthday party! Be sure to grab these free printable cupcake toppers for your next birthday celebration. Everyone will love these!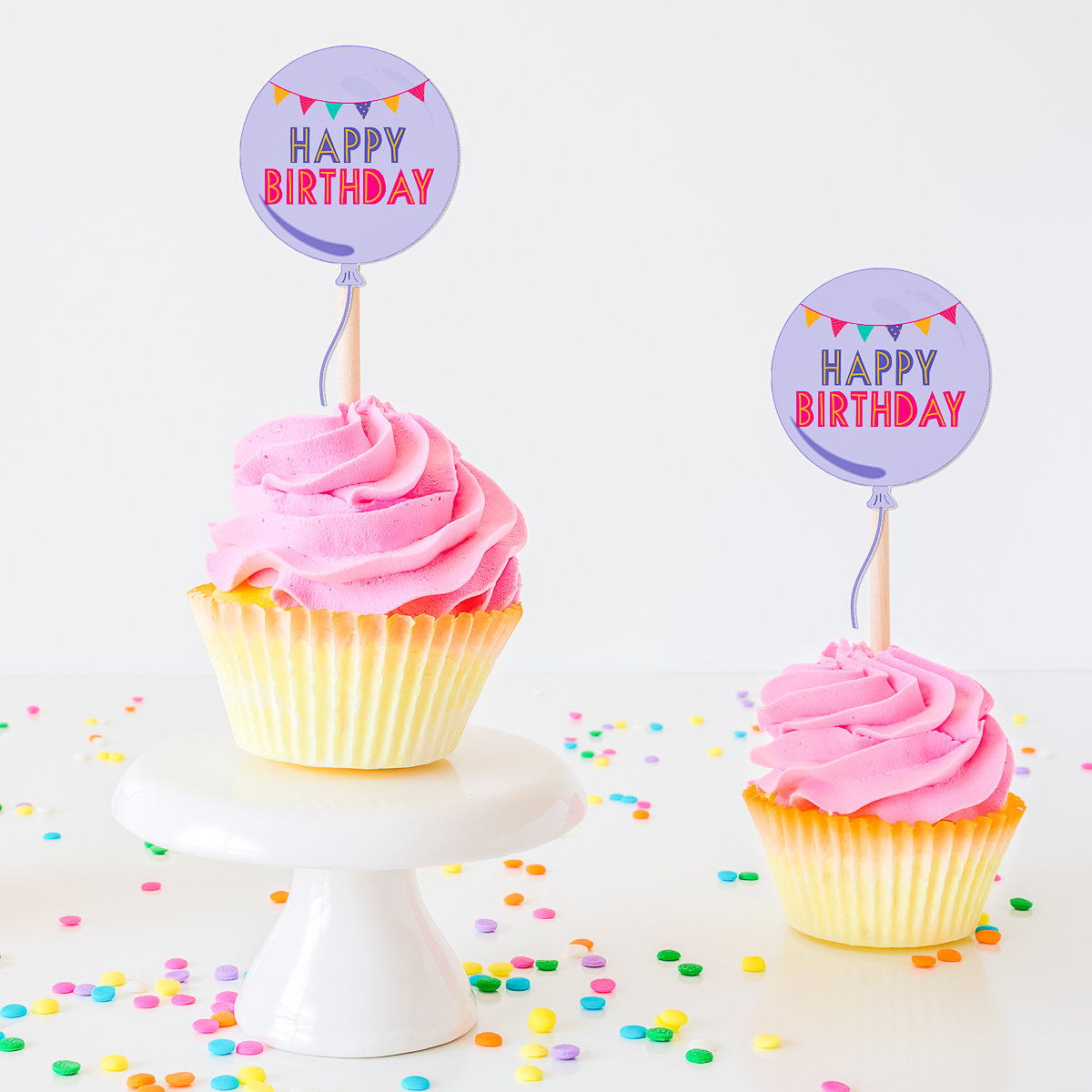 If you are throwing a birthday party, make a batch of cupcakes then throw these in the top. You can even add these to cupcakes you pick up from the bakery. They will never know the difference! Free printable cupcake toppers are a great way to save the day when you are planning that party!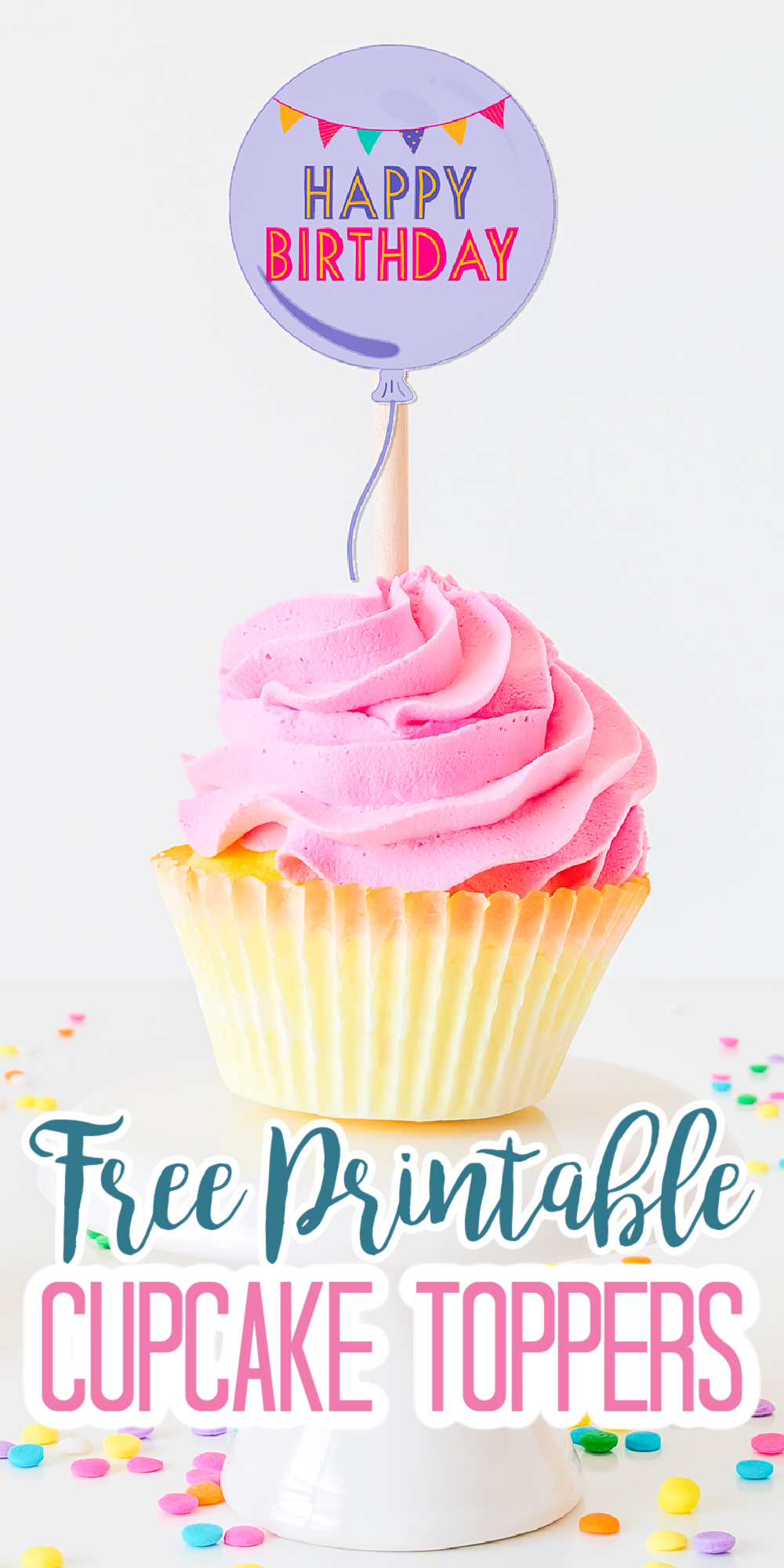 More Free Party Printables
Remember I promised you even more free printables perfect for parties. And boy do I have a bunch of goodies for you! Just look at all of the cute free printables that you can get!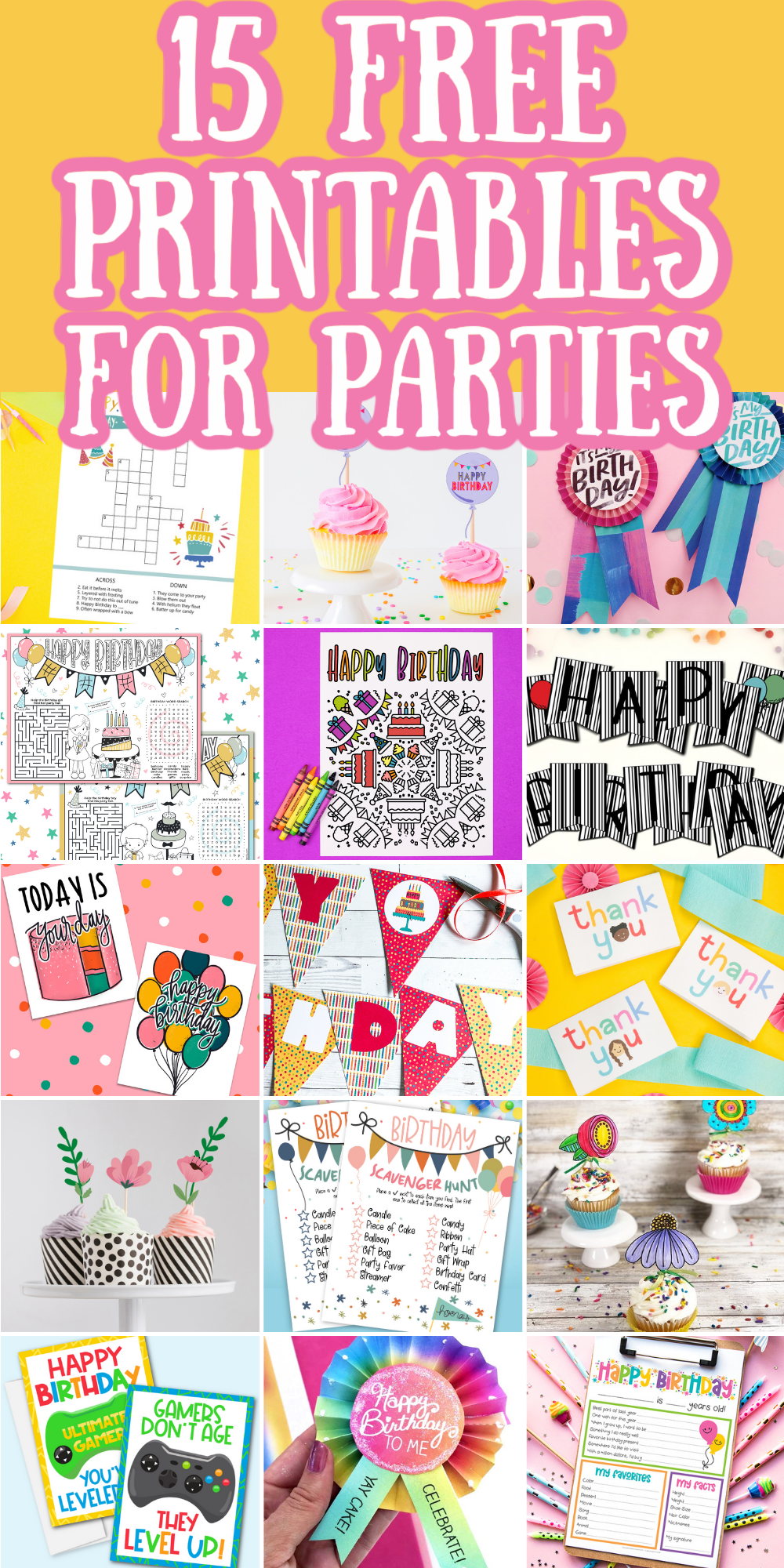 Just click on each of the links below and follow the instructions to download.
So, grab the files above and print our free printable cupcake toppers then go throw a party! Even if it is just for you and your family!