Today we are going to use the Glaminator from Xyron to make a DIY foil print. The Glaminator is actually a laminator and foil machine all in one. All you have to do is print your art with a laser printer in order to use it. So, let's dive in and learn how to add foil to any type of laser-printed art. Plus, I have four mason jar prints for you to download below and use with this project. You can, however, use this same method for any black and white printable art.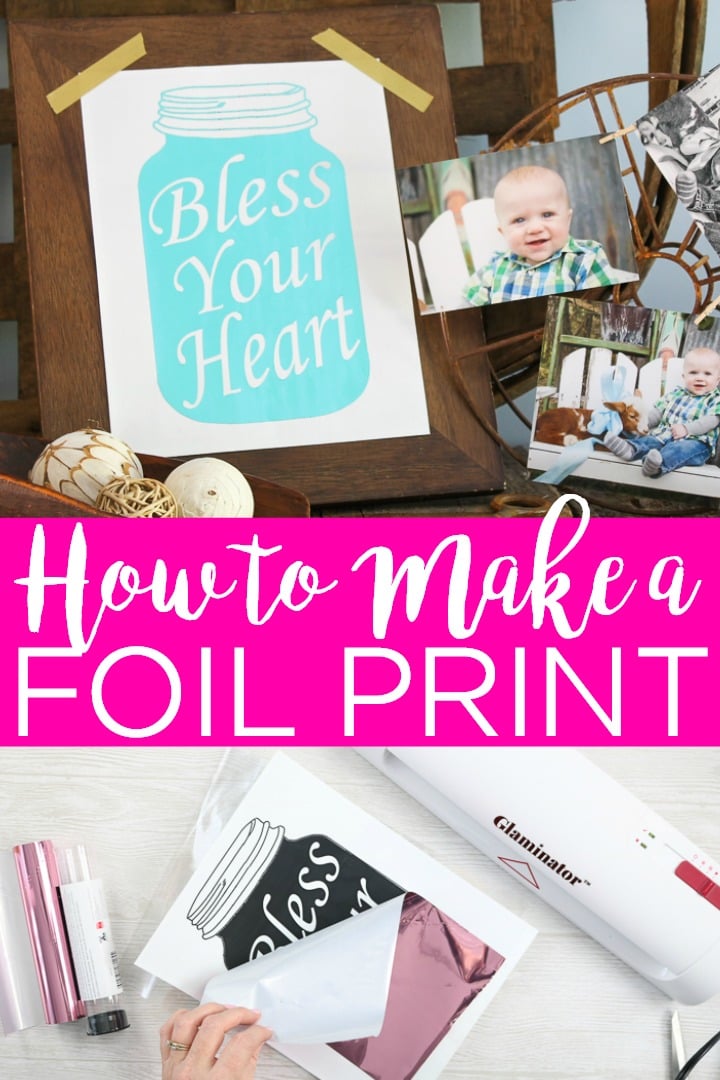 Supplies needed to make the DIY foil print:
Laser printed art
Mason jar art that you can download below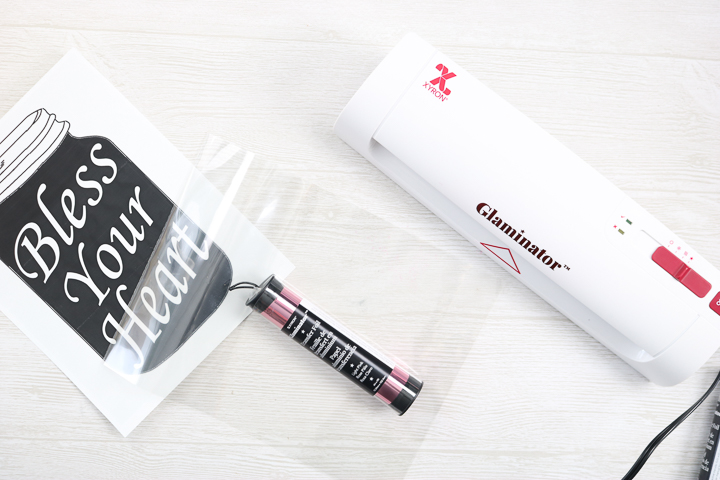 Download the Mason Jar Art
Just put your name and email address in the form below and then the mason jar art will be sent to the email address provided. The files will be sent as a zip file and automatically download when you click the button in the email. You will need to unzip the file in order to print each of the art pieces.
Please email thecountrychiccottage@yahoo.com if you have any issues and please remember that these files are for personal use only.
How to Use the Glaminator
Now that you have your mason jar art downloaded, you are ready to use it for your first prints from the Glaminator.
Video with Glaminator Tutorial
I find that some people like to learn with video. If that is you, you can start by watching the video below.
Can't watch the video or prefer written instructions, you can keep reading for everything you need to know about making a DIY foil print with the Glaminator.
How to Make a Foil Print
Print your mason jar art on a laser copy machine or your at-home laser printer. Then pick the color foil you want to make your art. The foil will need to be an adhesive foil because the toner will act as an adhesive as it runs through the laminator. Heat-activated foil WILL NOT work with this method. Cut a piece of the foil to lay over your laser print.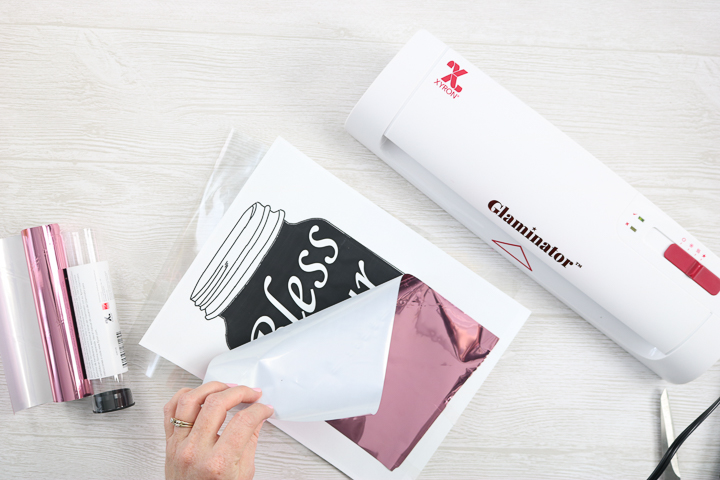 Add the foil-covered print to the protective cover included with the Glaminator. Heat the machine for at least five minutes before using it. It should be set on the star setting which is for Glamination. The Glaminator will also cold laminate as well as warm laminate. Put the protective sleeve with the print and the foil included in the Glaminator. The machine will pull the sleeve in so there is no need to push.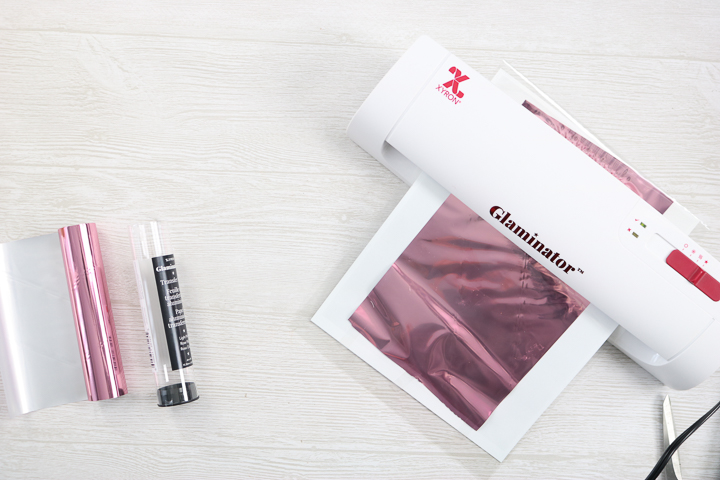 Once the art has been completely fed into the machine, you can remove it carefully as it will be hot. You might want to let it cool slightly to prevent any burns. Then start peeling back the foil to reveal your art.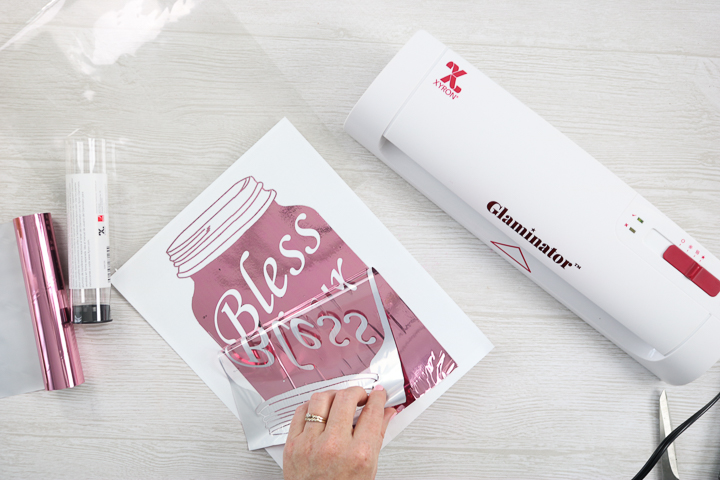 Tips and Tricks for Making a DIY Foil Print
Be sure to use a high-quality laser printer that only prints in black for maximum foil coverage. Laser printers that also do color will offer a lower quality print.
Run the art through the Glaminator 2 to 3 times for maximum coverage of the foil.
Only use a foil that should be used with adhesive as heat-activated foils will not work correctly.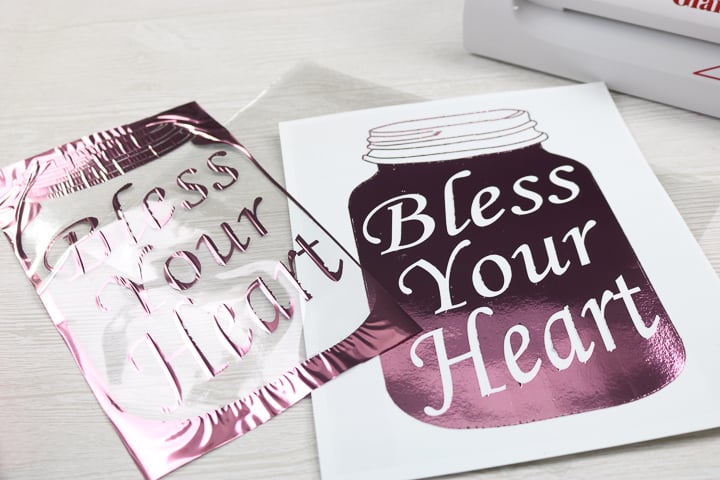 Once your print is done, you can just frame it up and add it to your mantle. You can use this same method for any piece of art that you would like to print on a laser printer. But I sure do love it with mason jars!
So, will you make your own DIY foil print for your home? Be sure to pick up the Glaminator to do just that!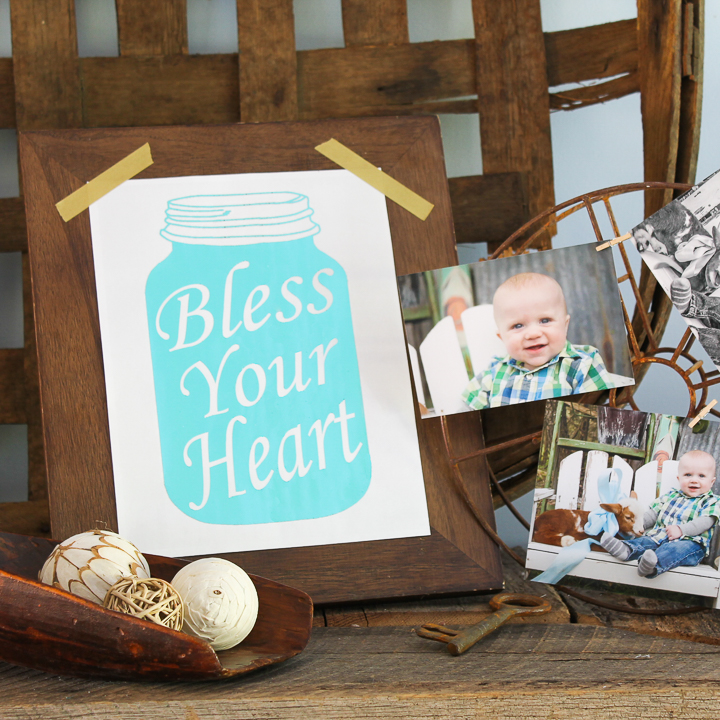 Plus, who can resist some mason jar art around their home? I know I can't!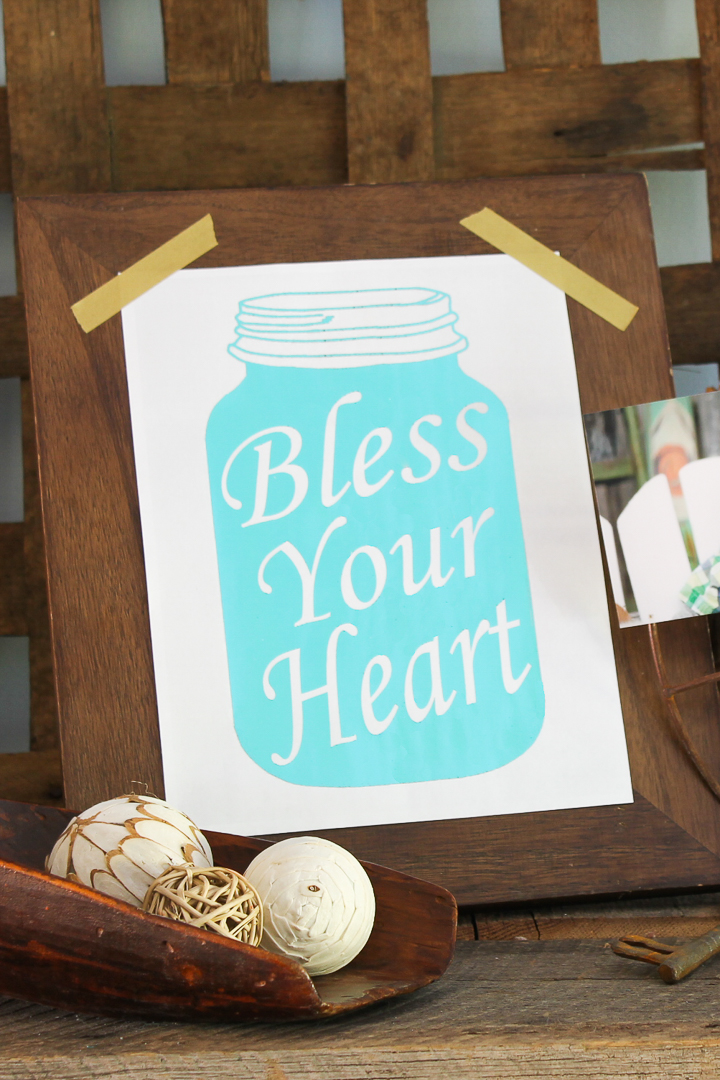 Love this DIY foil print and want more ideas? Try the links below as well!
A Year of Jar Crafts
Sign up for our email list to get a FREE book with an entire year of jar crafts! 12 months, 12 crafts, tons of fun!