I have some great free printable art to offer y'all today. If you love mason jars and fireflies in the summertime, these printables are for you. Grab one and print it to display it in your home this summer or all year long. I really have a thing for mason jars so this one is absolutely perfect for me. You will also find some tips and tricks below for printing your art at home for maximum success so that this one looks great wherever you add it!
This was first published on June 17, 2013, however I am republishing with more information.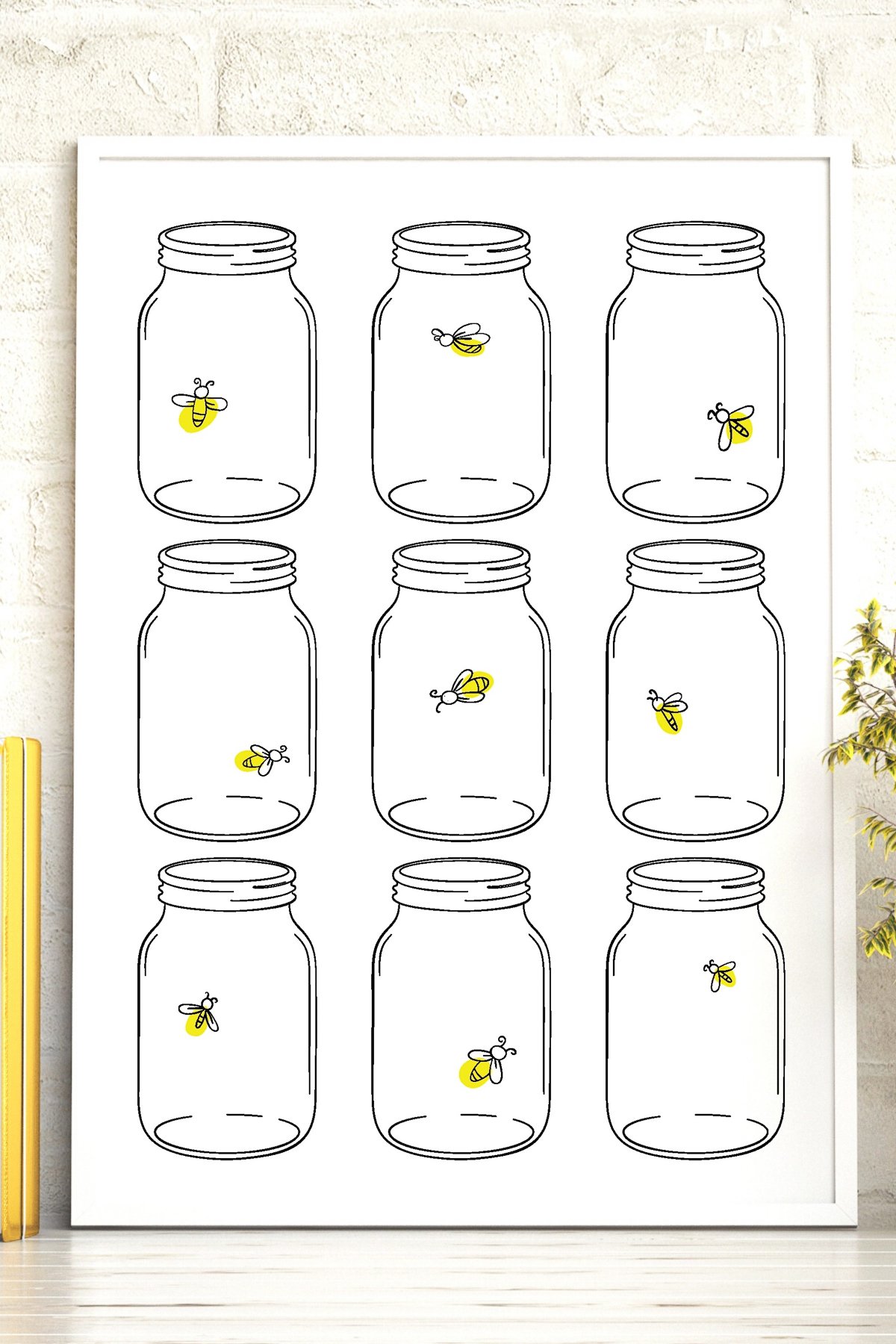 Free Printable Art
First you will want to download our printable to your computer or device. Just sign up for the newsletter below to get the PDF file sent directly to your email address. Look for a form below with a picture of the printable that you want to download and enter your information. If you already get the newsletter, just add your information below as you will not be signed up for anything further.
Please note that this file is for personal use only. If you have any issues with your download, you can also email me and I will try to help.
Printing Art at Home
Ready to print this mason jar firefly specimen art? With repeating rows of great mason jars each with a little firefly in it, this whimsical art is perfect for just about any room. It is a great image to add to a spring or summer mantel as well!
Here are a few tricks to follow when printing art from home:
Make sure your print on the best or photo quality so your art looks professional.
Print to the size of your frame or holder.
Print on a high-quality white cardstock instead of using plain copy paper. This will give the art a better appearance.
Looking for a printer that will do a great job on things like this? You can try my printer comparison here.
If you have an HP printer, I highly recommend trying HP Instant Ink. Never worry about running out of ink again and you can print for just $0.03 per copy on some of the plans.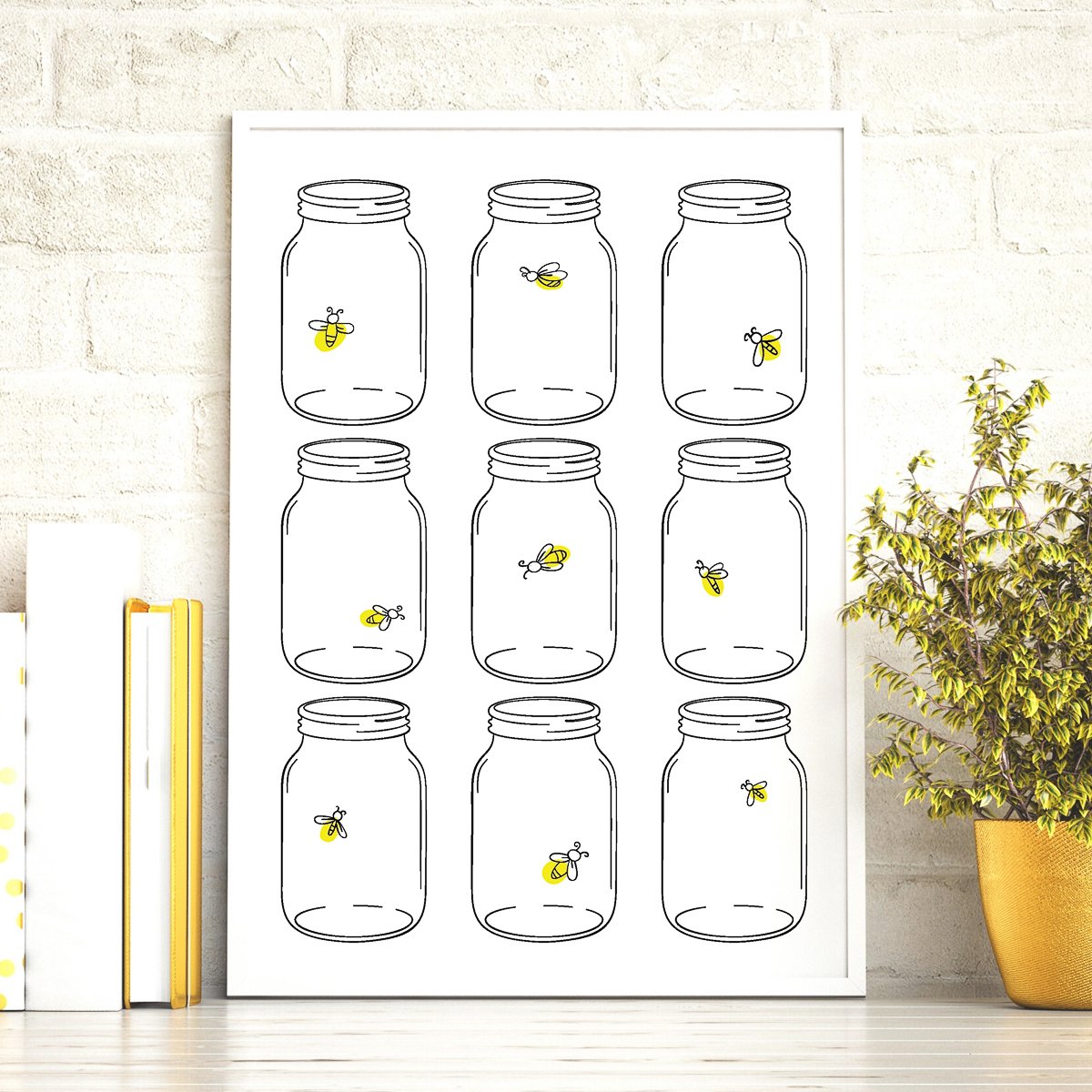 I hope you enjoy this free printable art and will add it to your home today. Print then frame it or even add it to a clipboard for a fun and quick addition to a room.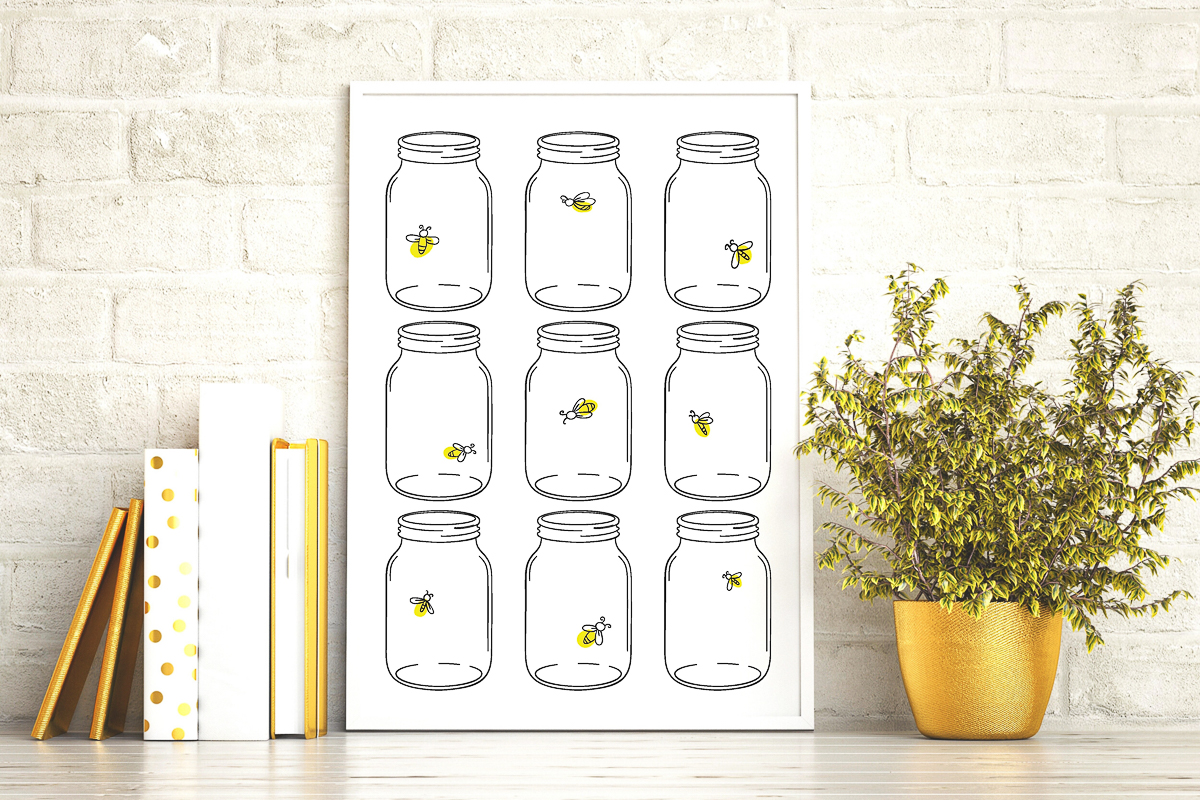 I love quick and free printable art that I can add to any room. It is a great way to spruce up your home on a budget any time of the year. So, grab this mason jar firefly print above and start printing!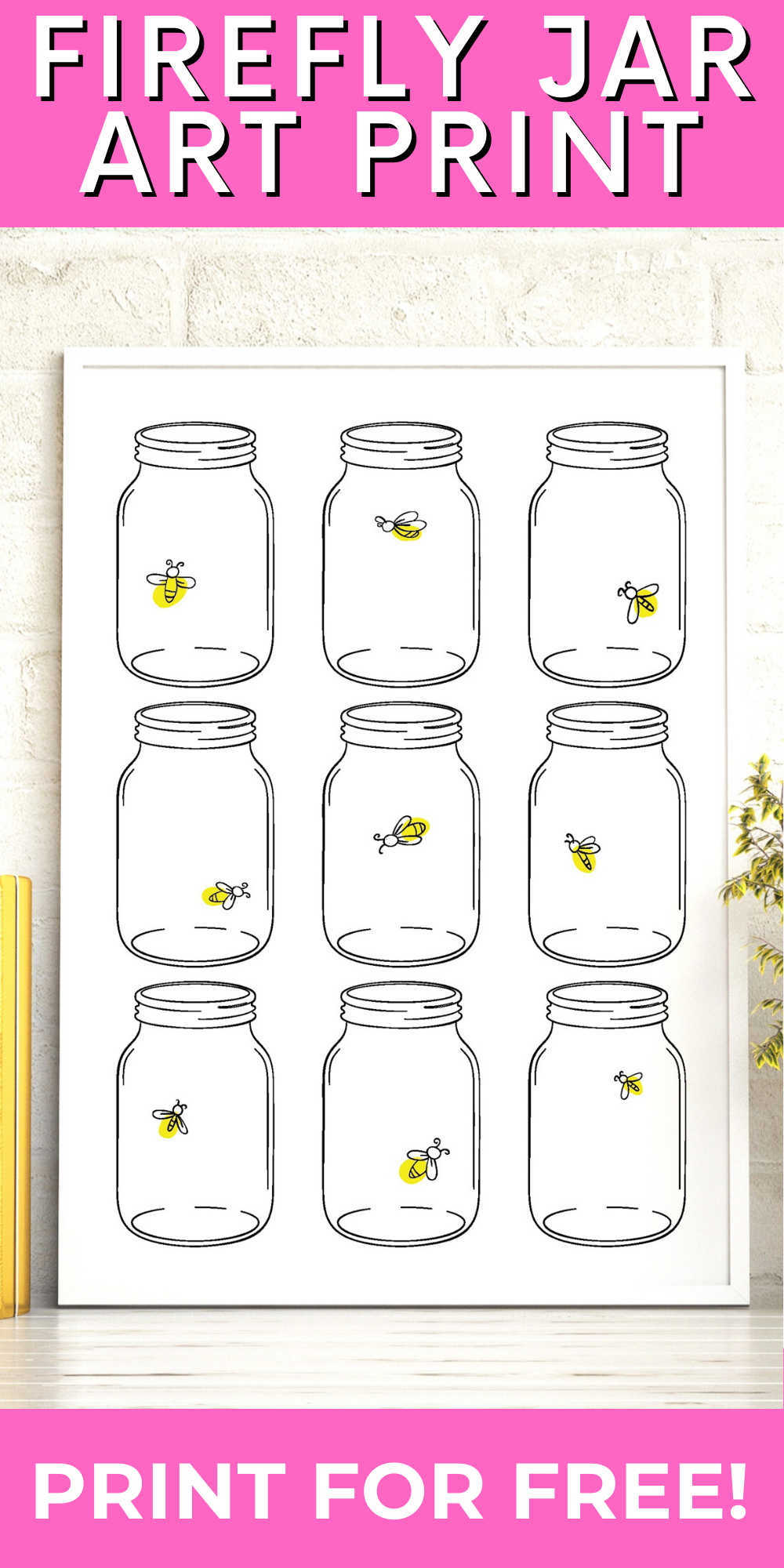 Love this idea for adding inexpensive mason jar art to your home? Try the links below for more ideas!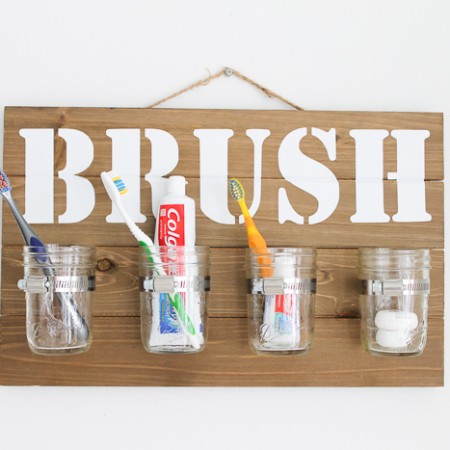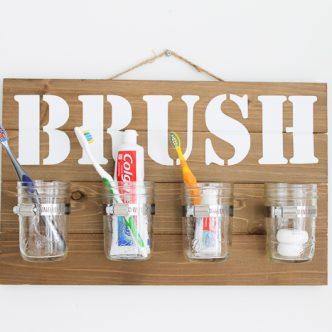 Mason Jar Bathroom Organizer Wall Decor
This fun and functional bathroom organizer is a great way to add some mason jar wall decor to your bathroom!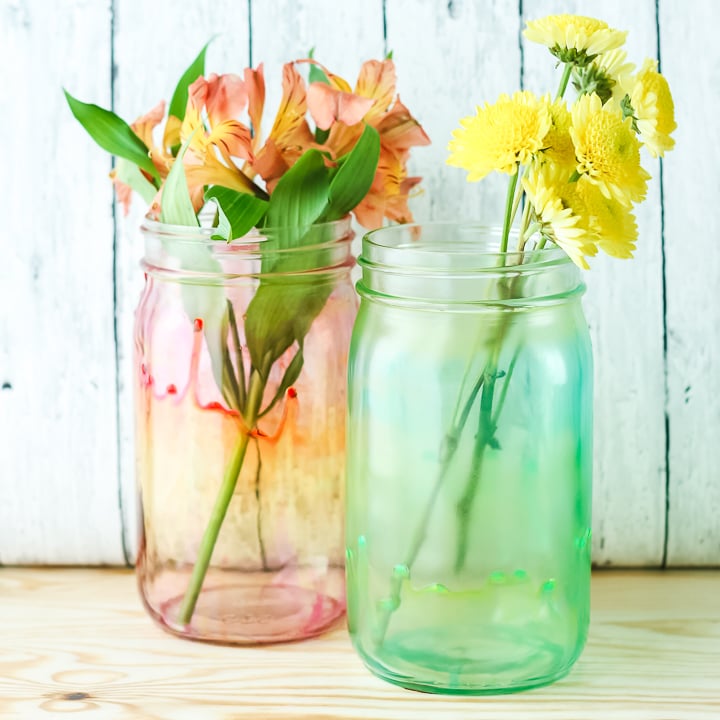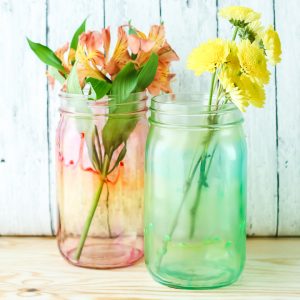 Making Easy Watercolor Mason Jar Vase
Giving mason jars a watercolor effect is actually super simple to do and these will make a big impact in your home.
Read More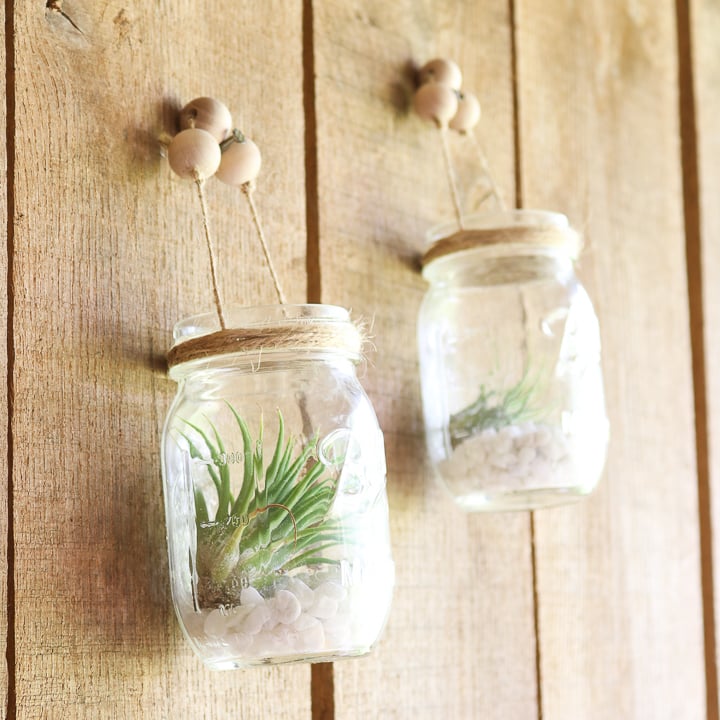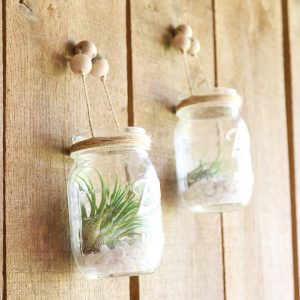 Air Plant Hangers from Mason Jars
Make these air plant hangers from mason jars and hang them around your home!
Read More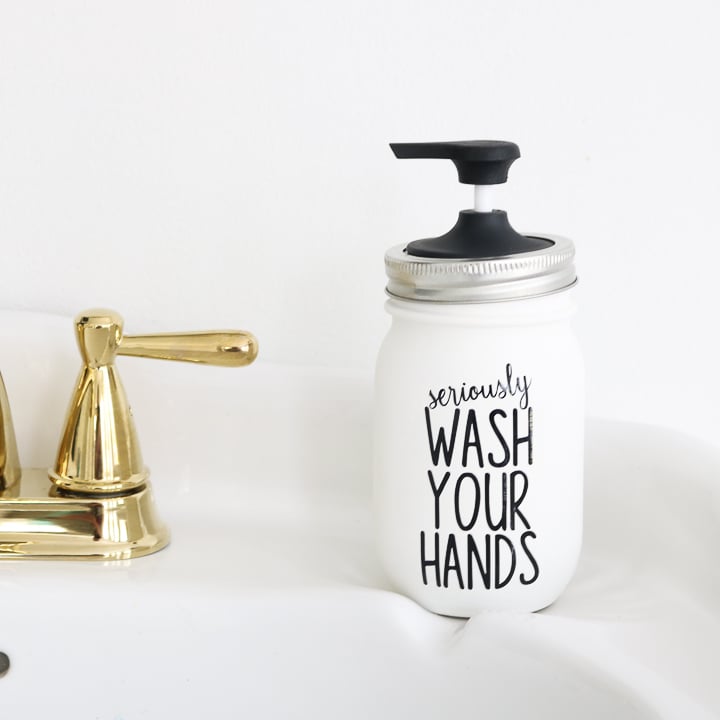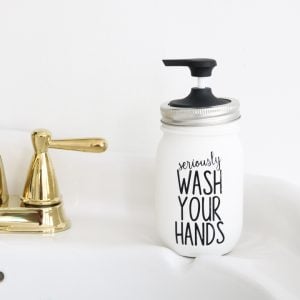 DIY Mason Jar Soap Dispenser
Seriously folks… wash your hands! Remind guests to wash up with this easy DIY mason jar soap dispenser. This tutorial even includes a free Rae Dunn inspired SVG file to add to your project.
Read More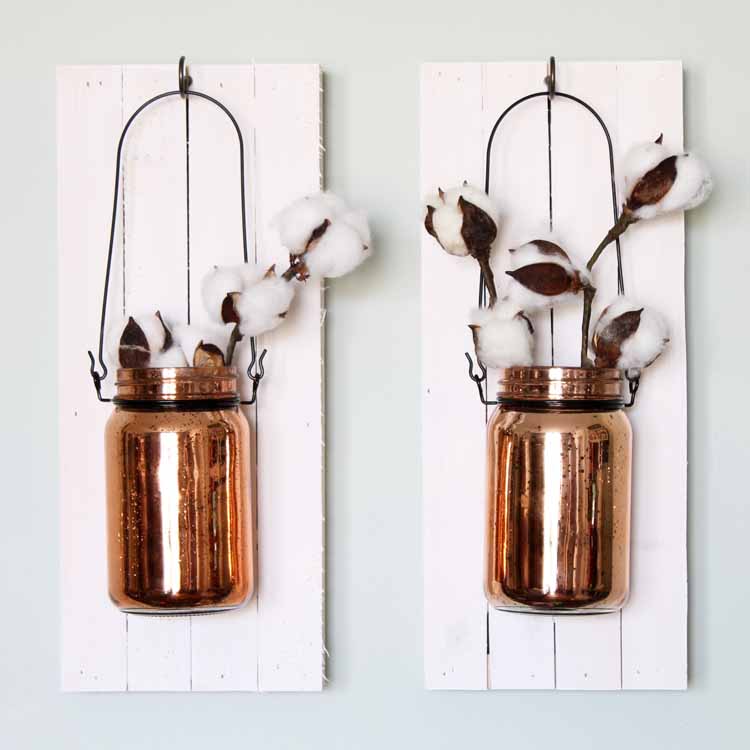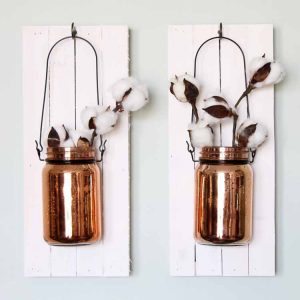 DIY Mason Jar Wall Decor
Add some rustic chic to your walls with a hanging mason jar sconce! An easy project that will make a big impact on your home's decor. With the mason jar anchored to a wood pallet box, you can make one or many of these to display photos, flowers, or twinkle lights.
Read More
A Year of Jar Crafts
Sign up for our email list to get a FREE book with an entire year of jar crafts! 12 months, 12 crafts, tons of fun!