I have a special treat for y'all today! This DIY glitter mini mason jar ornament is made with a very special jar from Ball and you can buy them as well. This post is sponsored by Ball however all projects and opinions are my own. Are you ready to see the cutest mini mason jars ever? Here we go!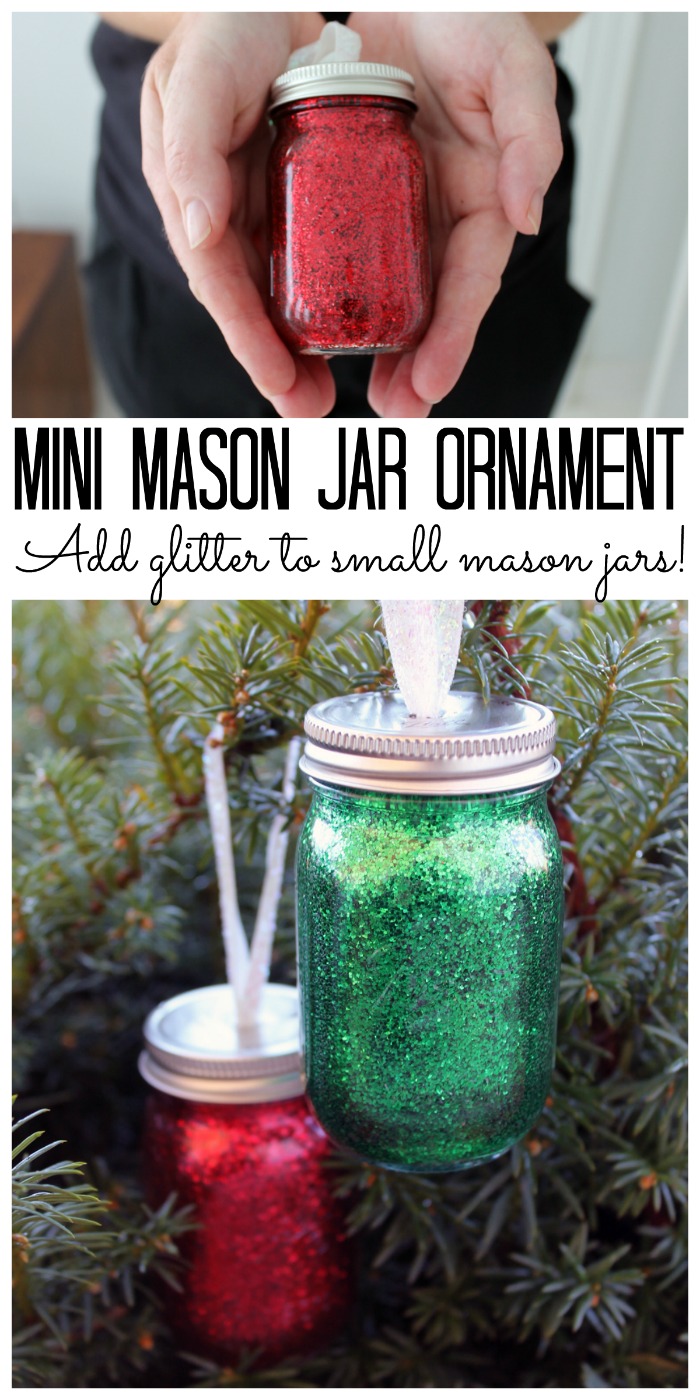 Supplies needed to make your own glitter mini mason jar ornament:
Ball 4 oz Mini Storage Jars (click here to get a coupon for $3 off!)
Screw driver
Ribbon
Start by coating the inside of your jar with decoupage medium. Be sure to use a paint brush to coat the entire surface and remove any excess. Remember we are doing this on the inside to help control the mess!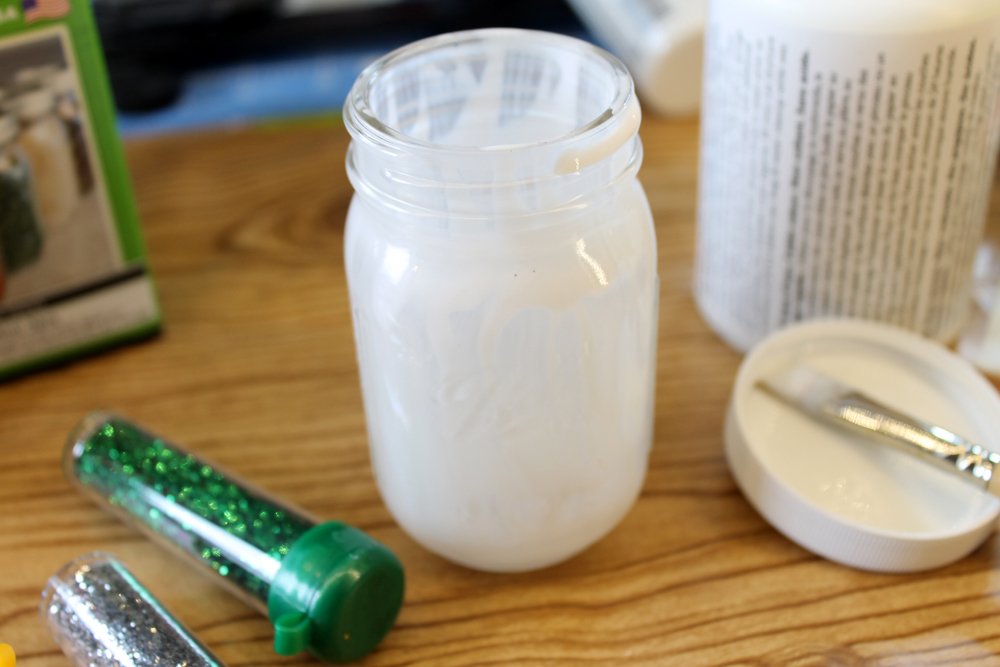 Start sprinkling in the glitter and rolling it around until the entire inside is covered with glitter! It will look cloudy from the outside but it will dry clear. It took me about 1/2 of one of these tubes of glitter to coat the inside of the ornament.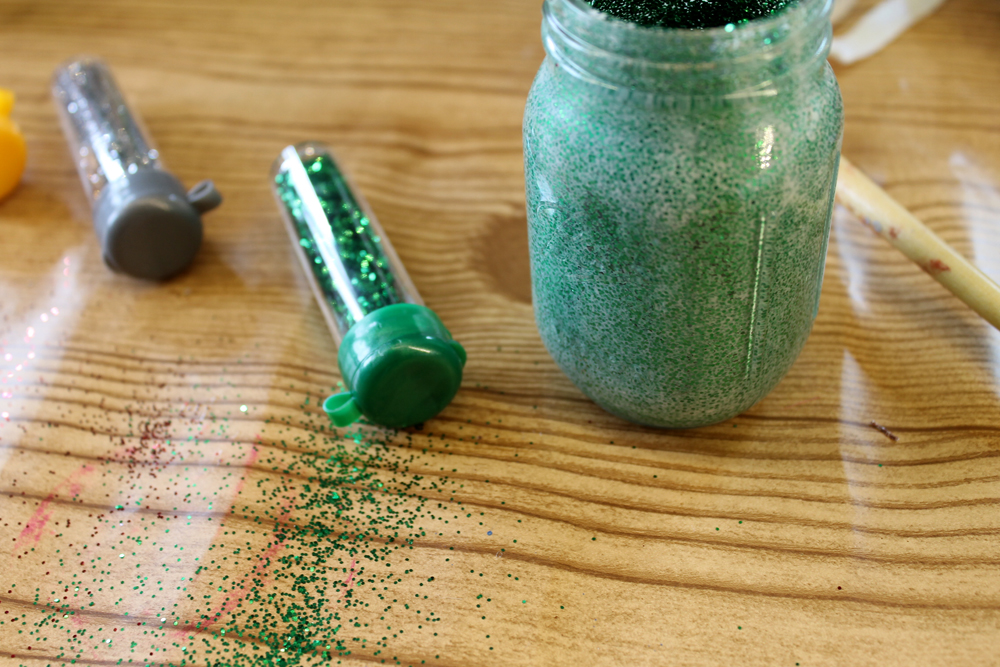 Leave the lid off to allow the entire thing to dry completely. This will take about 24 hours. In the meantime you will need a hole in the center of your lid. I used a screwdriver and a block of wood to press in a hole.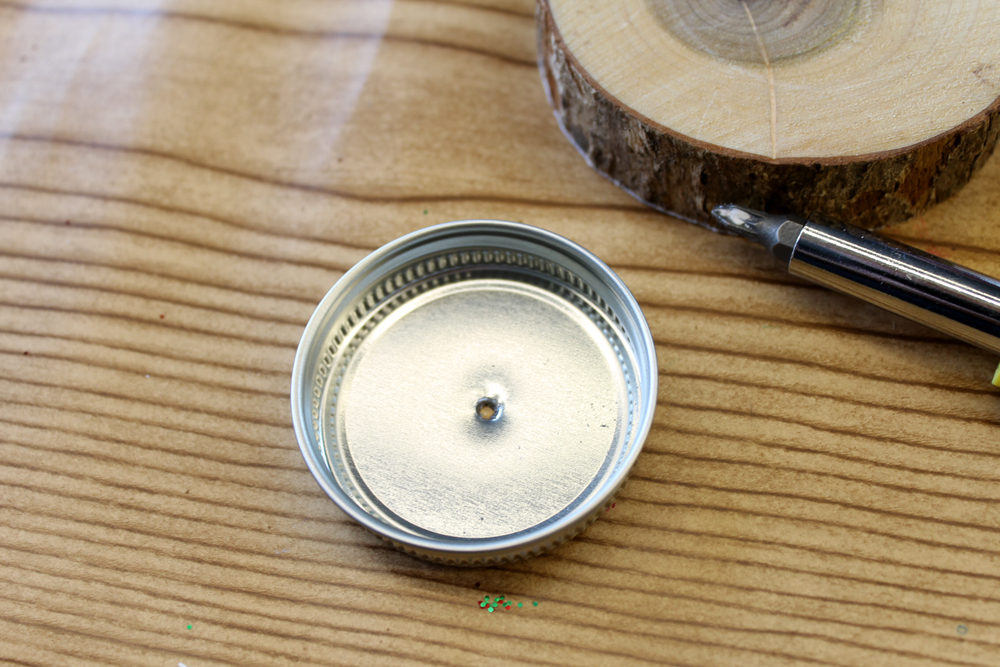 String a ribbon through the hole and tie a knot on the inside. Add the lid once the ornament is completely dry. The ornament will be gorgeous and glittery and not cloudy at all!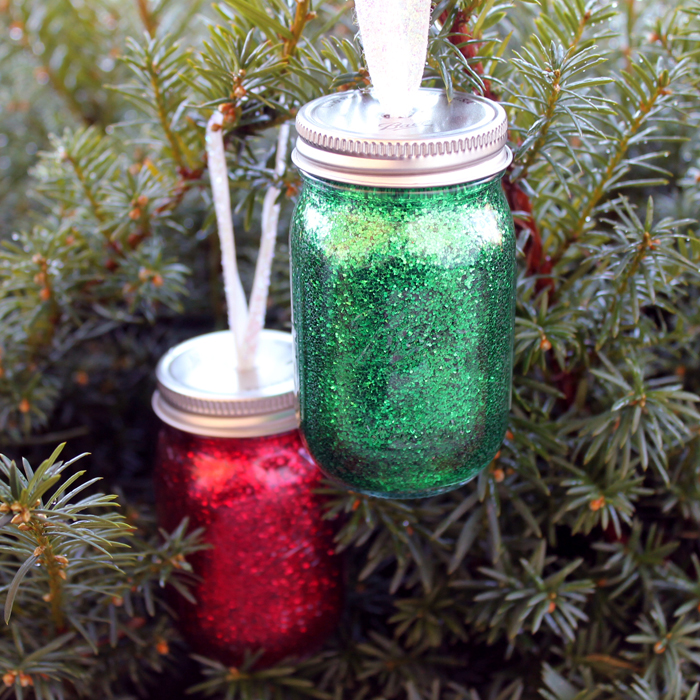 This glitter mini mason jar ornament is perfect for your tree or even give them as gifts. They are so perfect for anyone that loves mason jars.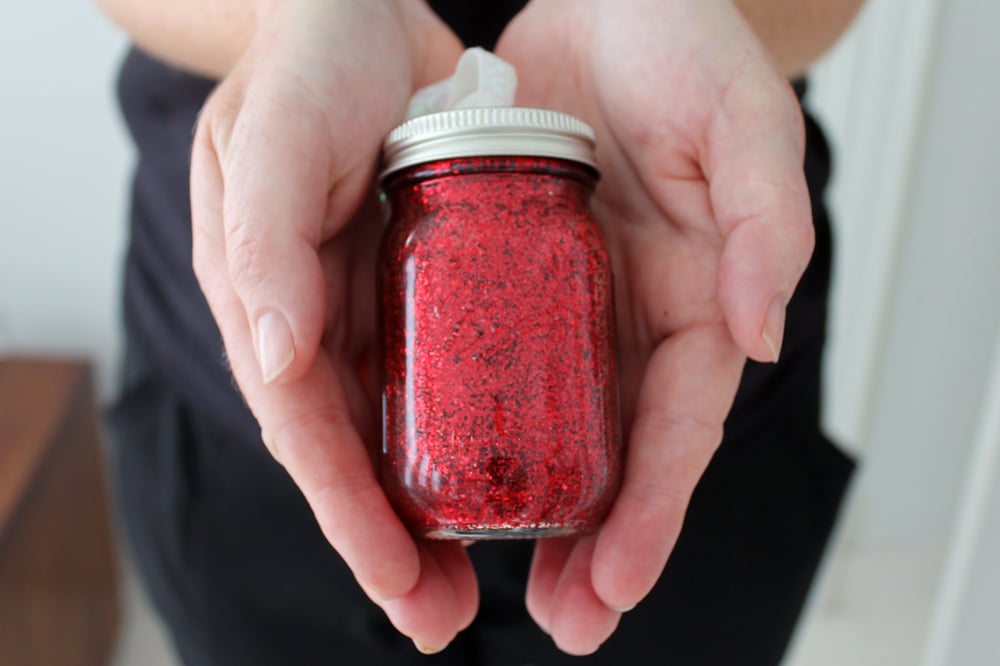 Here are two of the ornaments I made next to a regular pint sized mason jar for a little size comparison. So cute and small right?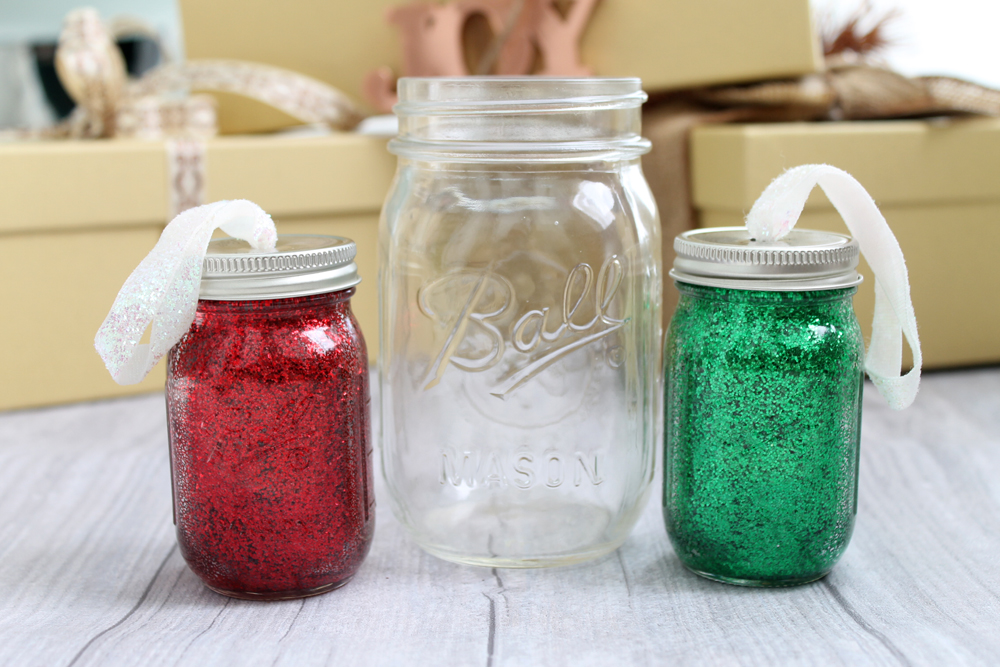 Make your own glitter mini mason jar ornament with just a few supplies and the new mini mason jars from Ball! They will look great on your tree and everyone will want to know where you found these adorable jars in miniature form.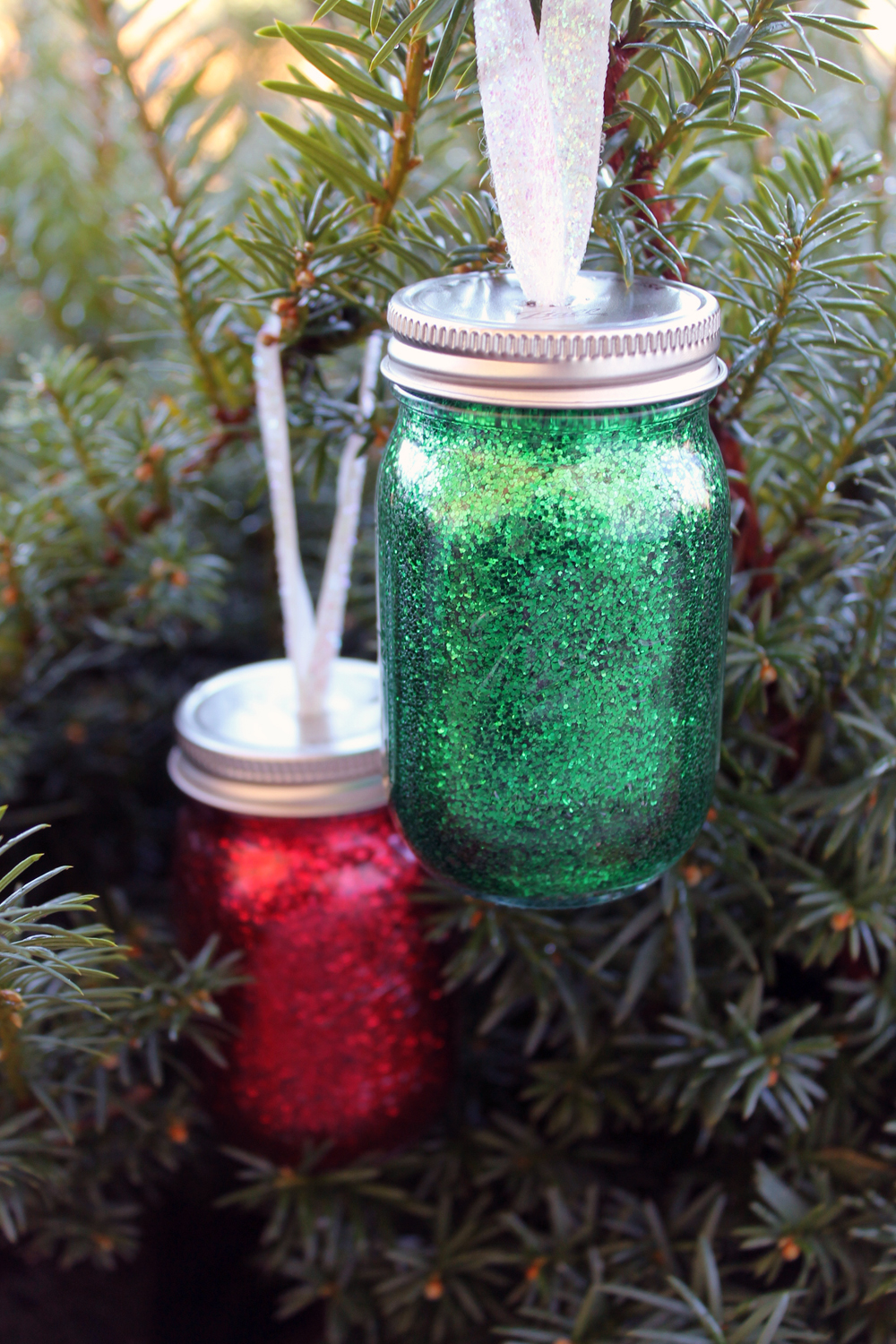 A Year of Jar Crafts
Sign up for our email list to get a FREE book with an entire year of jar crafts! 12 months, 12 crafts, tons of fun!