I have had some requests to do a tutorial on the photo mason jar I used at my daughter's graduation party. It is actually so easy to make that you might use this same idea for gifts or as a centerpiece for your kitchen table. Grab those pictures and make this mason jar for parties, gifts, or your home's decor.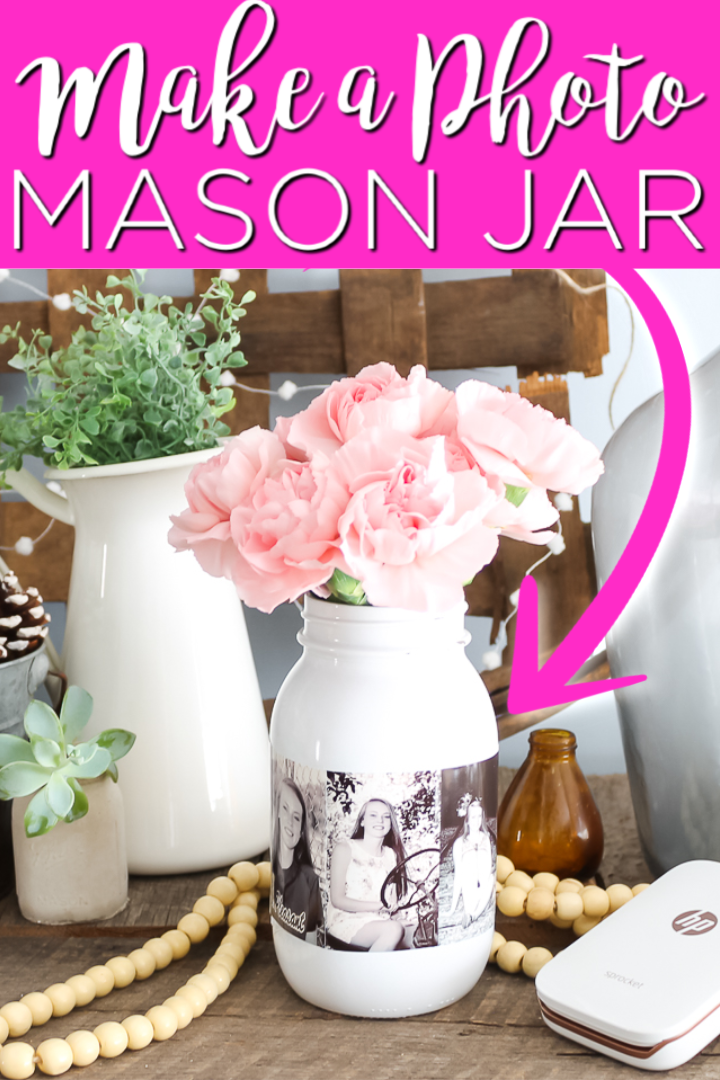 Supplies needed:
Mason jar (you will need one with smooth sides like these) (you can also remove a label from an old jar and upcycle it)
Spray paint (I used white)
Printed photos (I am using an HP Sprocket to print self-adhesive prints but I will give you some options with regular prints and glue below)
How to Make a Photo Mason Jar
I am using a white mason jar as well as black and white photos. You can change up the color of the jar as well as use colored photos. Make this project your own to match your home or your party theme. You can actually see me make this mason jar in the video below.
Can't watch the video or missed some of the steps? You can follow along with the instructions below as well.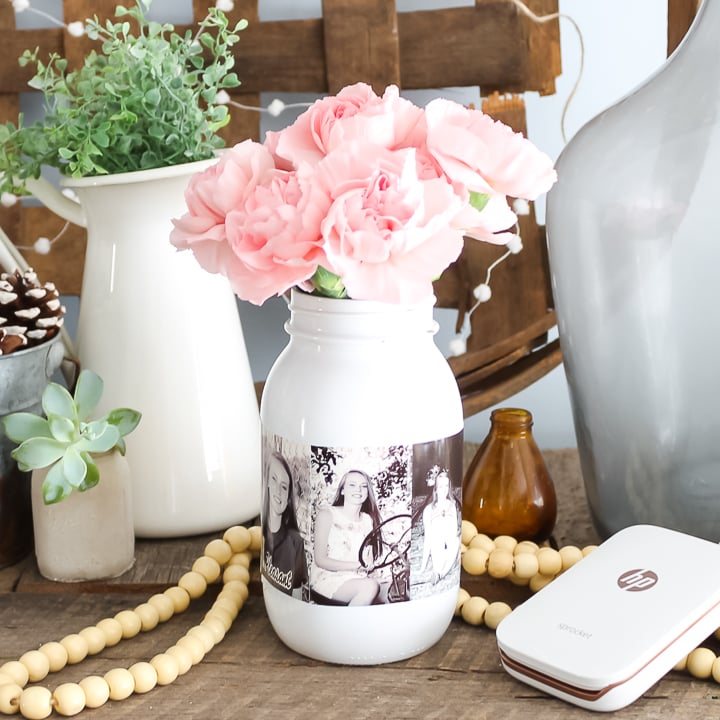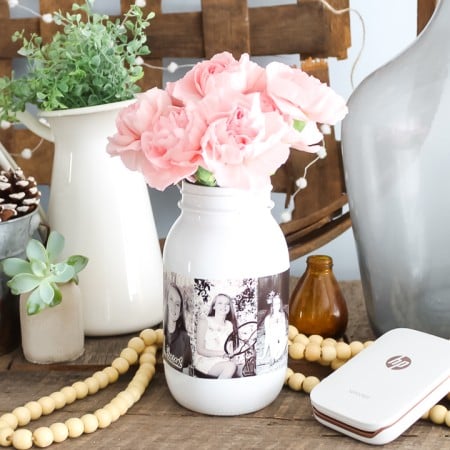 Mason Jar Centerpiece with Pictures
This photo mason jar is easy to make and will make a great gift as well.
Supplies
Mason jar

you will need one with smooth sides

Spray paint

I used white

Printed photos

I am using an HP Sprocket to print self-adhesive prints but I will give you some options with regular prints and glue below
Instructions
You will need to print enough pictures to go around the outside of your mason jar. I am using small prints from my HP Sprocket. You can also use 2×3 prints or even 4×6 prints that you cut down. It is really up to you which size you use. You will want to print enough to go all the way around the outside of your mason jar.

You will also want to paint the mason jar. Be sure it is really clean then paint all sides well. Allow to cure completely before continuing with this project. I like to allow mine to dry for 72 hours so the paint does not lift off.

Then you can start applying the pictures to the mason jar. The HP Sprocket prints are self-adhesive. So I just peeled back the liner and stuck mine right to the jar. Overlap each print slightly until you go all the way around the jar then overlap the last on the first. That is it! Your jar is complete once all of your pictures are in place. No Sprocket? Keep reading to see how to make this jar with regular prints.
Tried this project?
tag us to show off your work!
Alternative Photo and Adhesive Methods
If you do not have the HP Sprocket, how can you make this same jar? Here are a few ideas to try:
Use regular 4×6 prints and trim them down. Add an adhesive like Beacon Power-Tac to add the prints directly to the jar.
You might also try adhering the prints to a strip of paper first then wrapping the entire thing around the jar and securing into place. Again, I would use a powerful adhesive. Getting the prints to bend around the jar will be critical.
There is this adhesive photo paper that you can run through your regular printer. I have used it and really like it as well. You can trim them after you print or do a collage print with multiple pictures on one.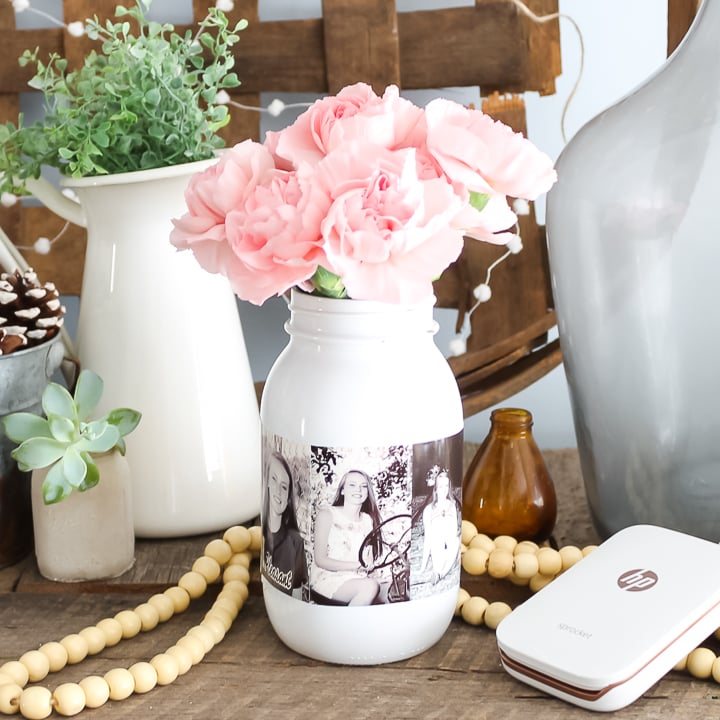 So, however you choose to make these, you are sure to love the way they turn out! You might just need a photo mason jar for your own home.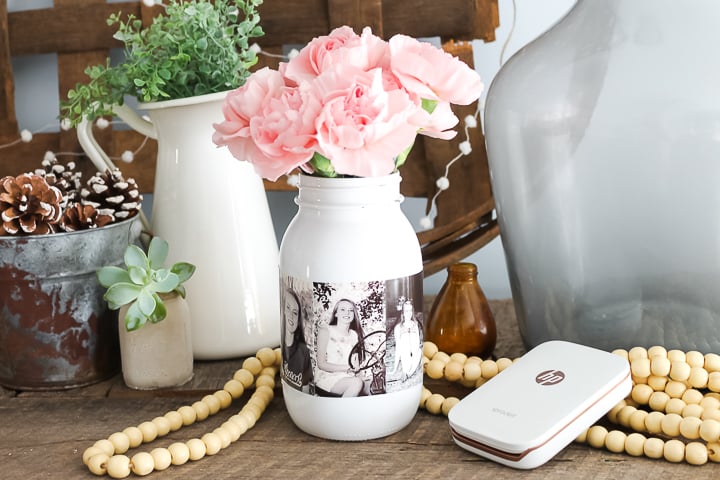 I have used this same photo idea for several parties and weddings. The jars are so easy to make plus they make a big impact once you put them together.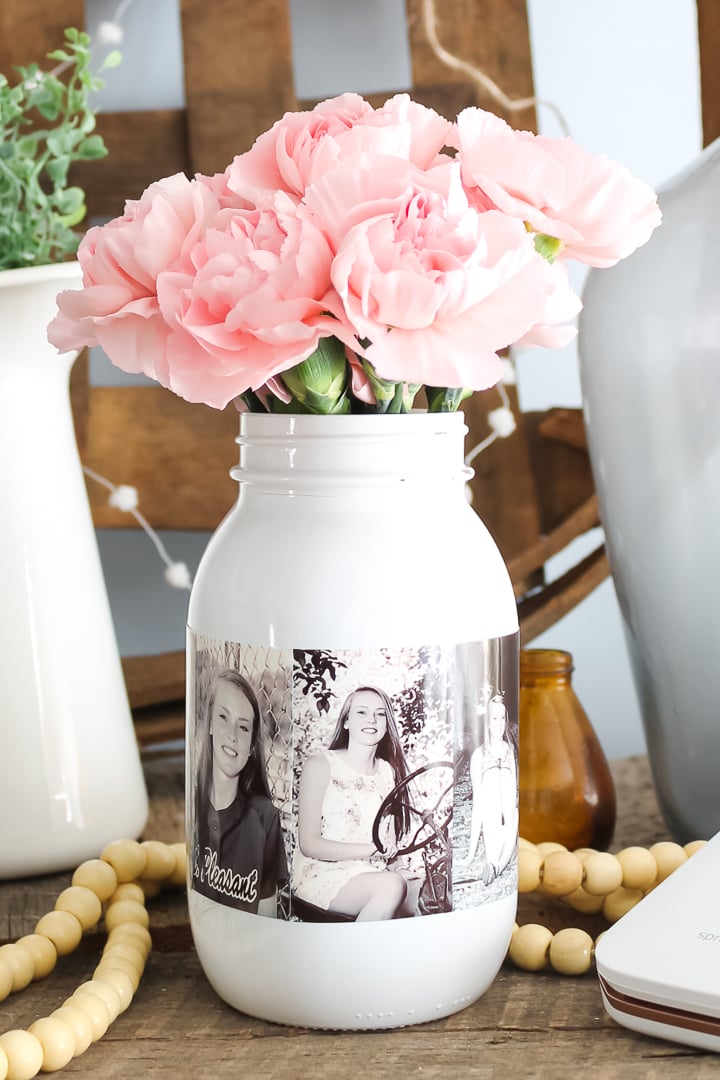 So, be sure to pick a method from our ideas above and get started on your own version of this craft. I know you will love the results!
Love this mason jar with photos and want more ideas? Try the links below as well!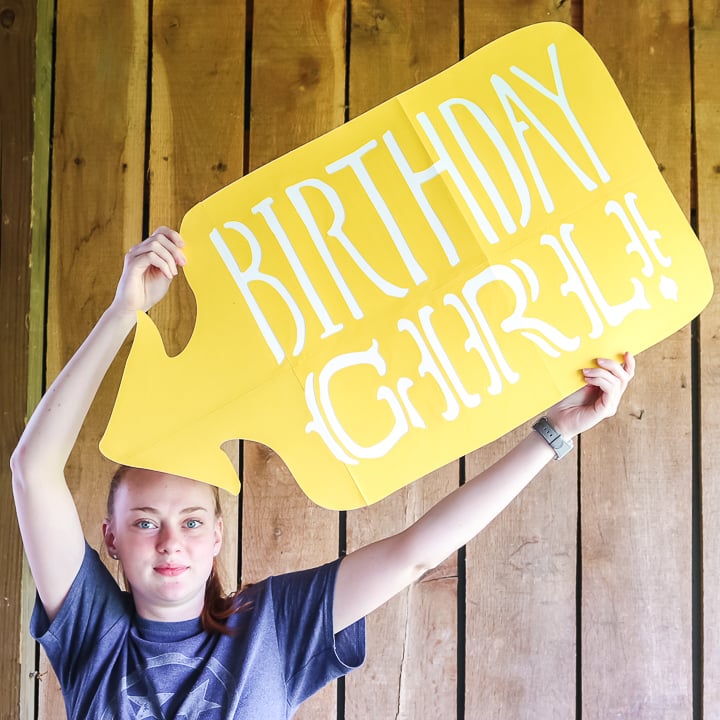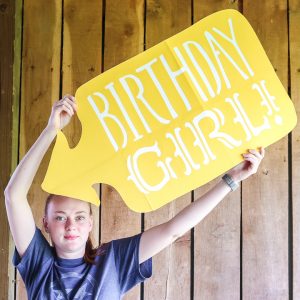 Birthday Girl Sign
Make a large sign with your Cricut machine and this easy technique.
Read More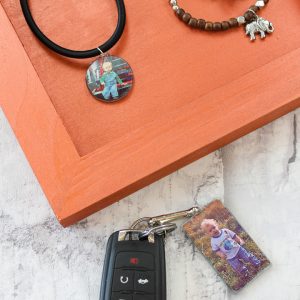 Guide to Making Photo Gifts
Grab your supplies and make these DIY photo gifts for mom.
Read More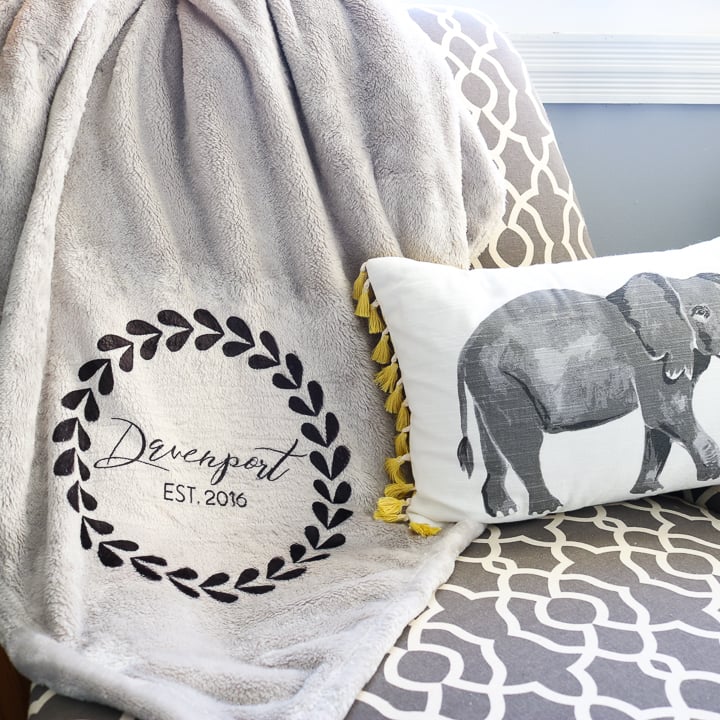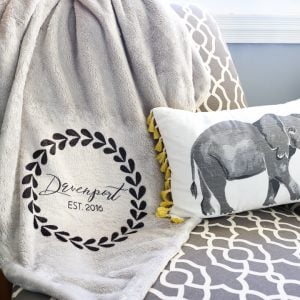 How to Make an Infusible Ink Blanket
Use the new Cricut Infusible Ink on a polyester blanket for a personalized gift idea.
Read More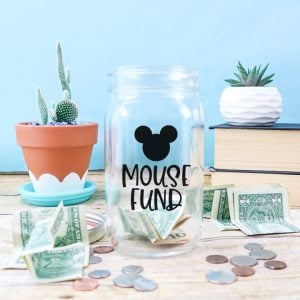 Making a Vacation Savings Bank
You can make this cute jar bank in minutes to save up for any vacation you are dreaming of!
Read More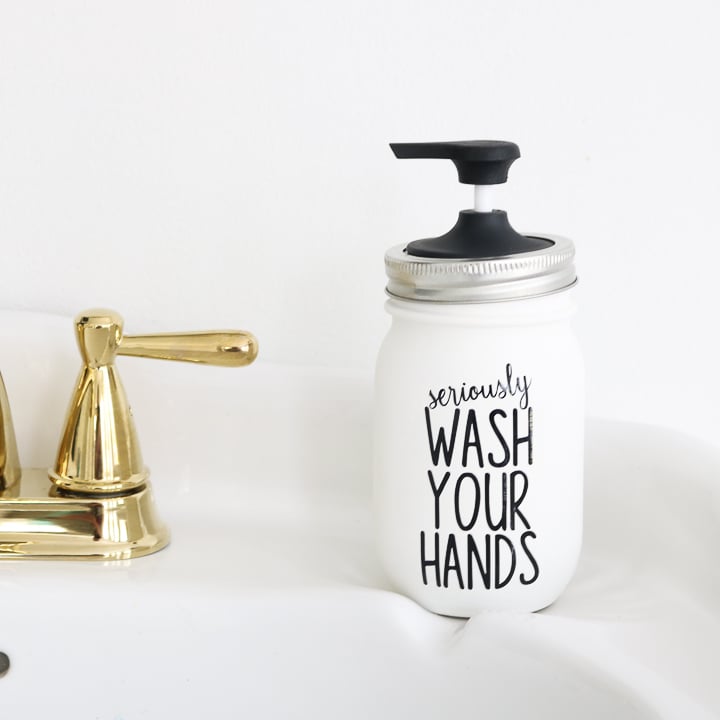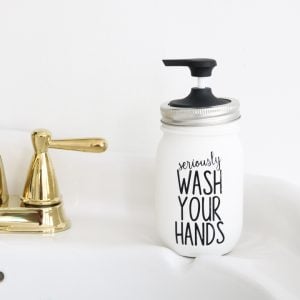 DIY Mason Jar Soap Dispenser
Seriously folks… wash your hands! Remind guests to wash up with this easy DIY mason jar soap dispenser. This tutorial even includes a free Rae Dunn inspired SVG file to add to your project.
Read More
A Year of Jar Crafts
Sign up for our email list to get a FREE book with an entire year of jar crafts! 12 months, 12 crafts, tons of fun!