The best way to top a pumpkin cake is with a pumpkin cupcake topper! Jen Goode is back this month with a cute Cricut paper craft that is perfect for adding some fun to your fall!
Make your own cute pumpkin patch cupcake toppers in just a few quick and easy steps. Using a free SVG cut file and your Cricut, you can customize cupcakes for the Fall season. Whether you are making cute pumpkin spice cupcakes or decorating for Halloween, these cupcake toppers are just what you need to add that perfect final Fall touch.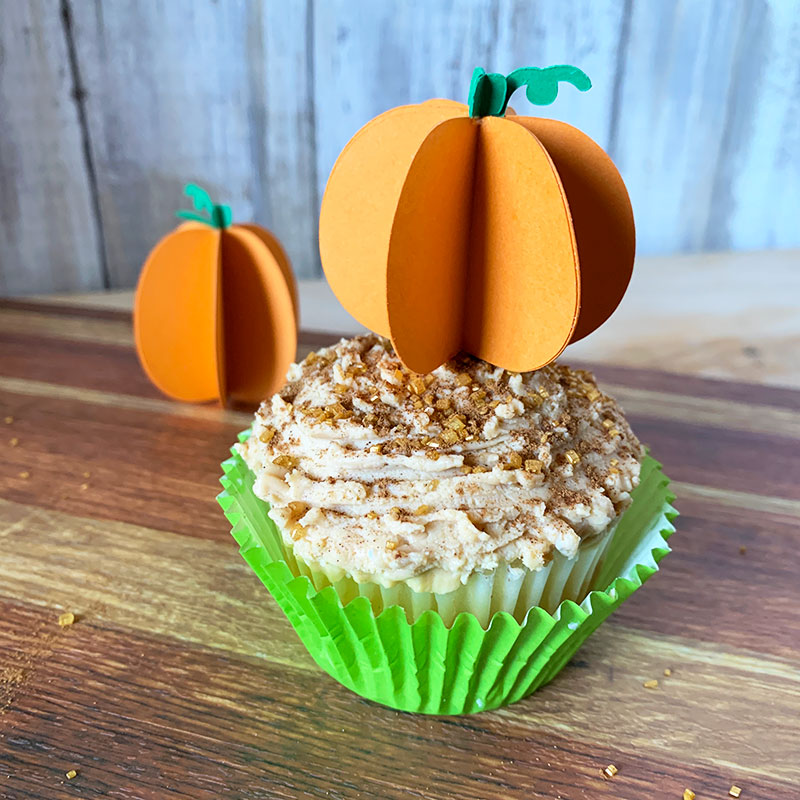 Make Your Own 3D Pumpkin Cupcake Topper
You can change up the supplies you use to make the theme you are trying to create. I used a standard cardstock in orange and green, but you could change up the look by using black and white or maybe a patterned paper.
Materials needed:
Cricut machine and Cricut Design Space
Cardstock in orange and green
Glue
Toothpicks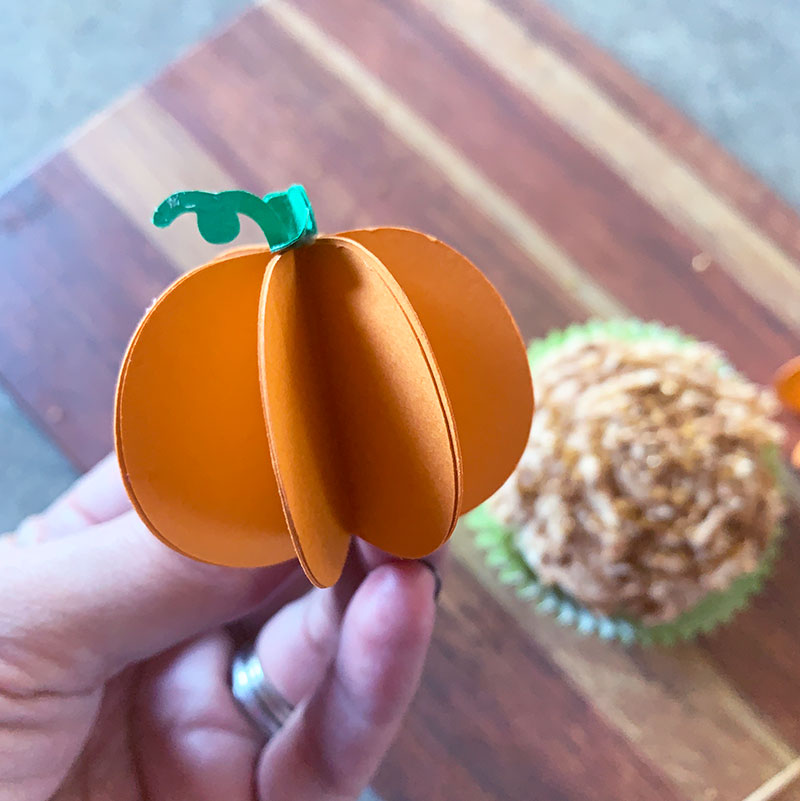 Instructions:
Decorate your cupcakes to match the theme. For a pumpkin patch look (perfect with pumpkin spice, right?), I used a fork to create some texture in a spiced frosting. Then I sprinkled some cinnamon and gold sugar sprinkles. For a Halloween look, change out the cupcake wrappers to Halloween colors and add some chocolate drizzle to the top of each cupcake.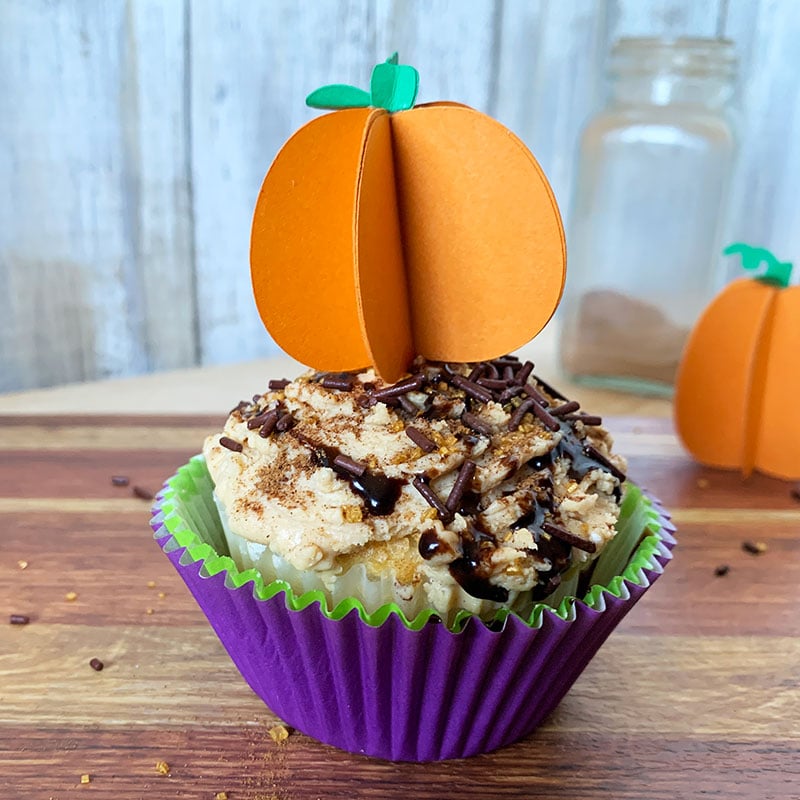 Next, add the pumpkin toppers. First, you will need to cut the pumpkins from the paper and assemble each one. You can get the full instructions for assembling these cute paper pumpkins here. You can also get the free SVG file for uploading to your Cricut at that link.
To create the cupcake pick with the paper pumpkins, simply add a toothpick to the bottom center of each pumpkin. You can secure into place with a little glue.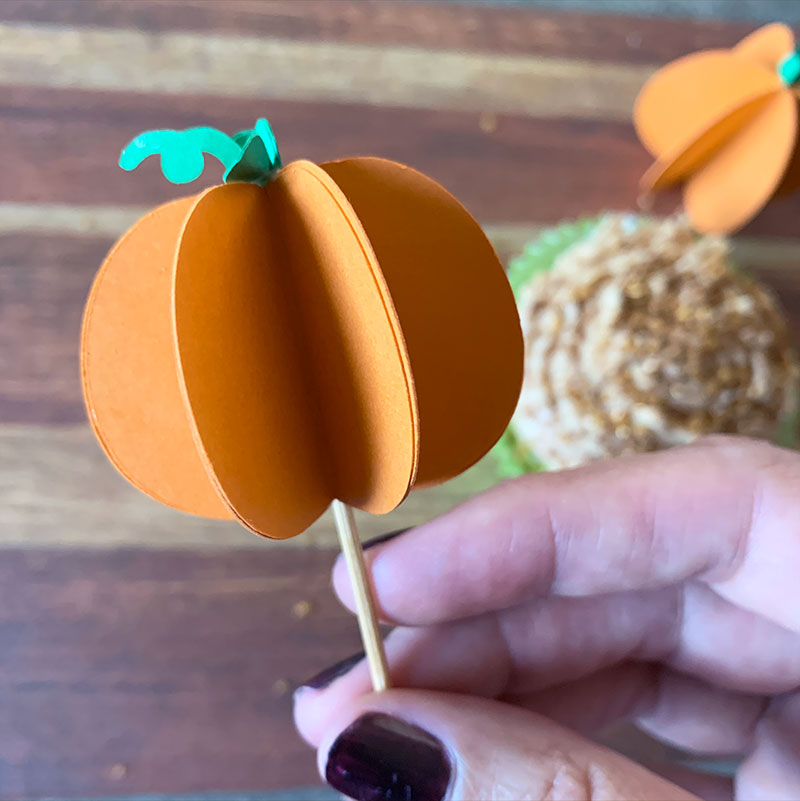 Then just place on your cupcakes to create the desired look. Repeat for as many cupcakes as you need for your party or event.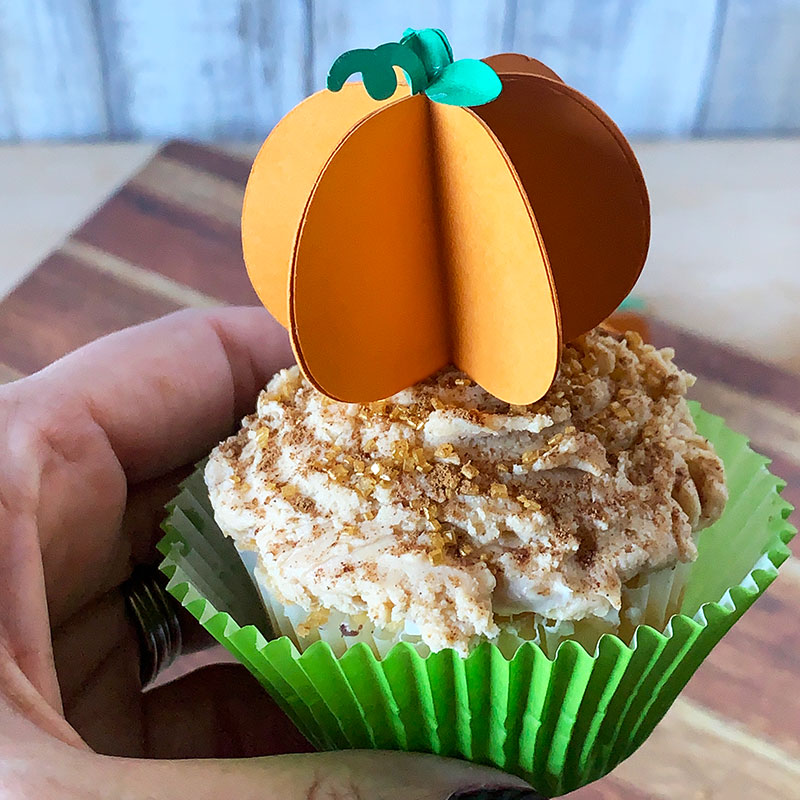 Do you like decorating sweet treats for all your Fall festivities? Try making these pumpkins for all kinds of Fall decor and accent that treat table with pumpkin cuteness!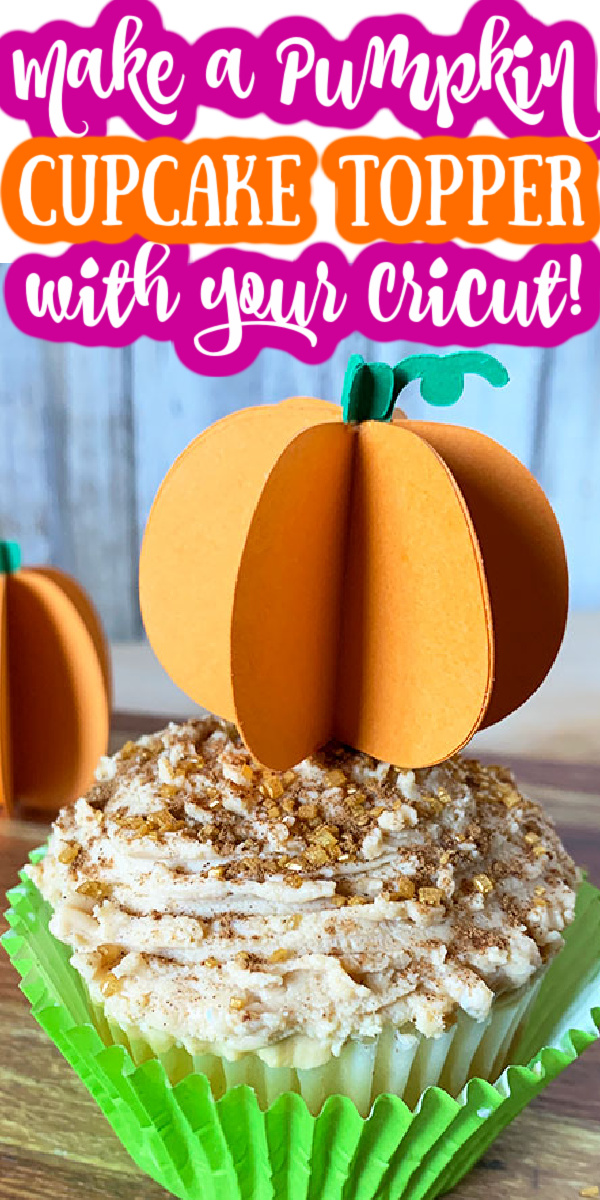 These are perfect even if you are staying home for Halloween this year. Whip up a delicious batch of cupcakes and make a pumpkin cupcake topper for each one. The kids will love the special touch and you will love a fun way to celebrate the season right from home!
Do you love this project? Want more ideas? Try the links below as well!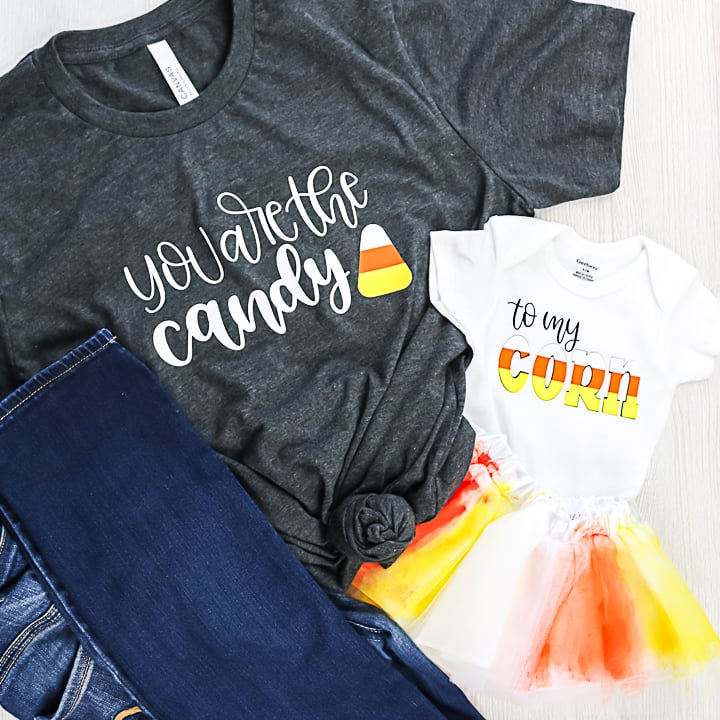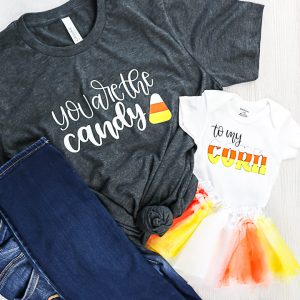 Matching Shirts for Mommy and Baby
Celebrate fall and Halloween with these cute matching mommy and me shirts that anyone would love!
Read More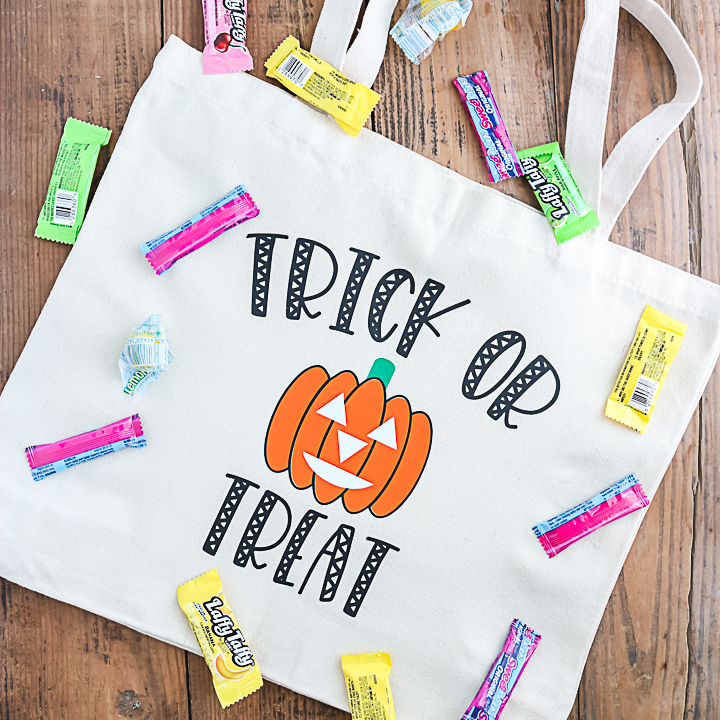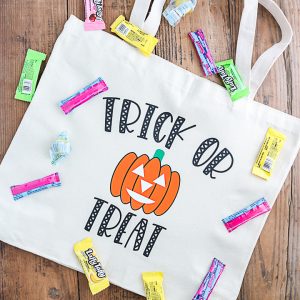 Glow in the Dark Trick or Treat Bag
Use glow in the dark HTV to make a cute trick or treat bag for your little ones! This is a great way to use this product for some fun this Halloween.
Read More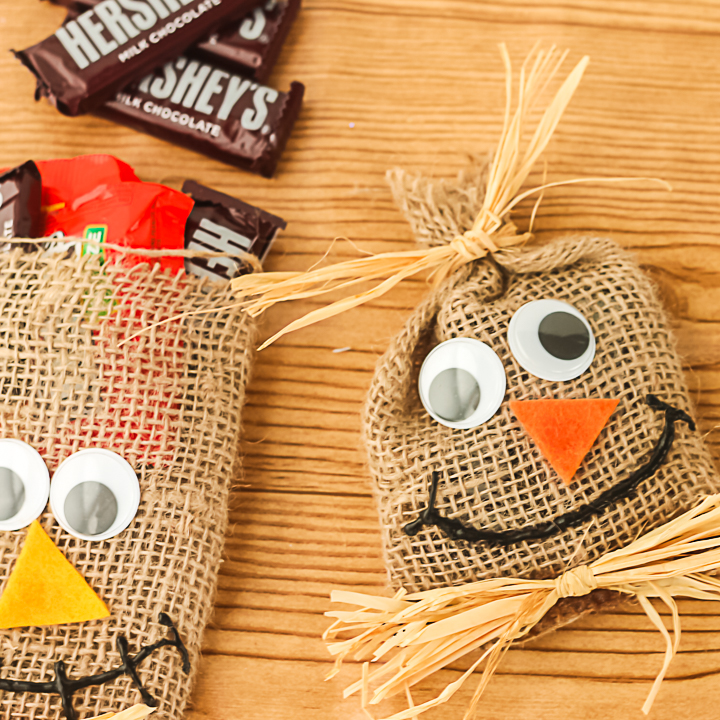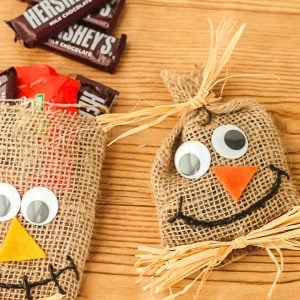 Scarecrow Treat Bags for Halloween
These Halloween goodie bags are easy to make and the kids will love to get their candy in a scarecrow themed bag.
Read More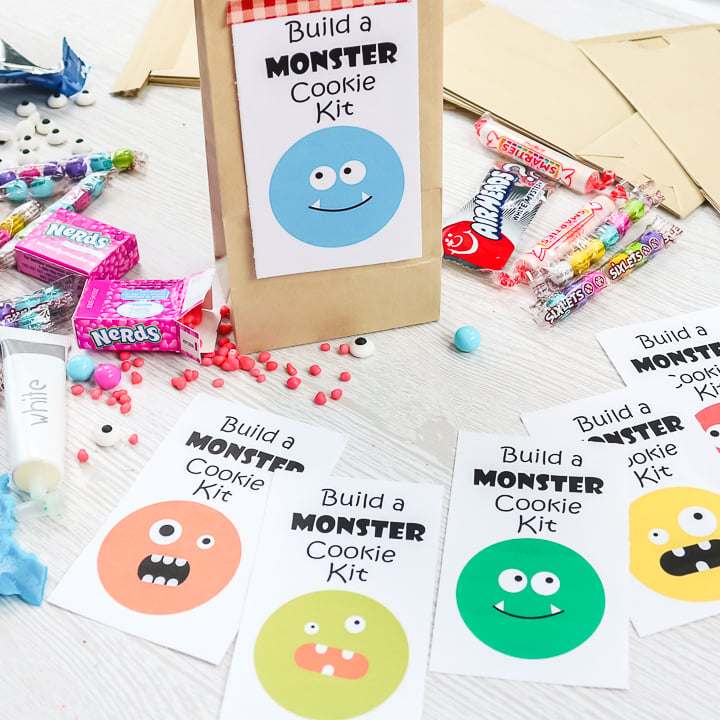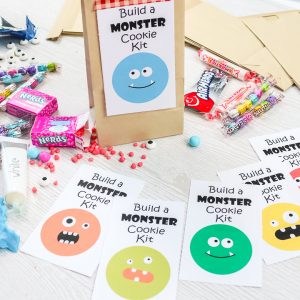 Halloween Cookie Decorating Kit
Give out these cute cookie decorating kits to the kids this Halloween. They will love decorating their own cookies and then eating them.
Read More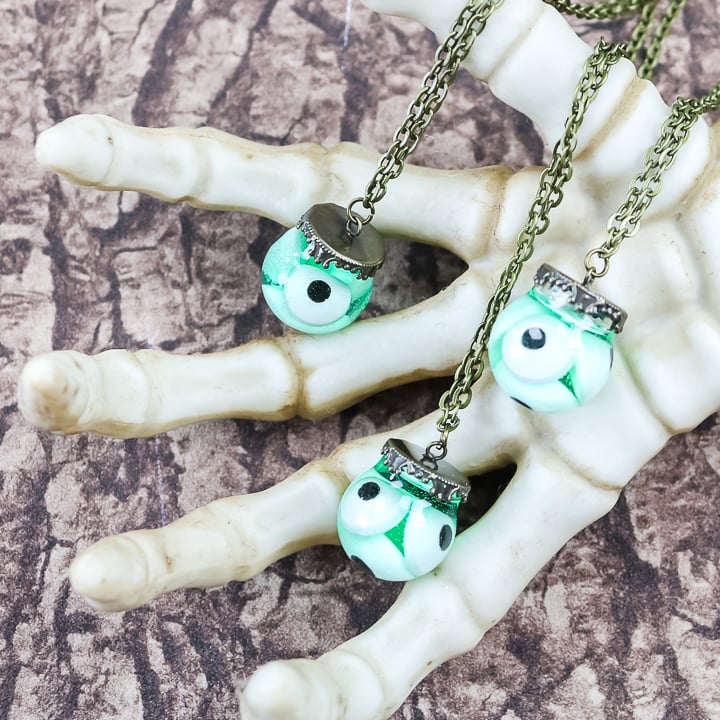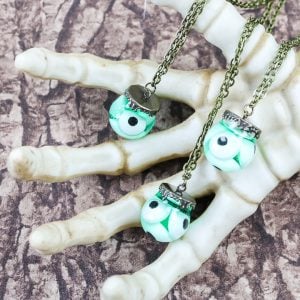 Make Your Own Halloween Necklace
Use resin and a few supplies to make a cute Halloween necklace that everyone will love.
Read More