Mommy and me shirts are a fun addition to your wardrobe any time of the year. But fall and Halloween is a great time to dress up together! I have a cute design below that will look great on you and your little one. And yes, this could definitely work as a daddy and me shirt as well! You could even add some glow in the dark HTV for some extra spook!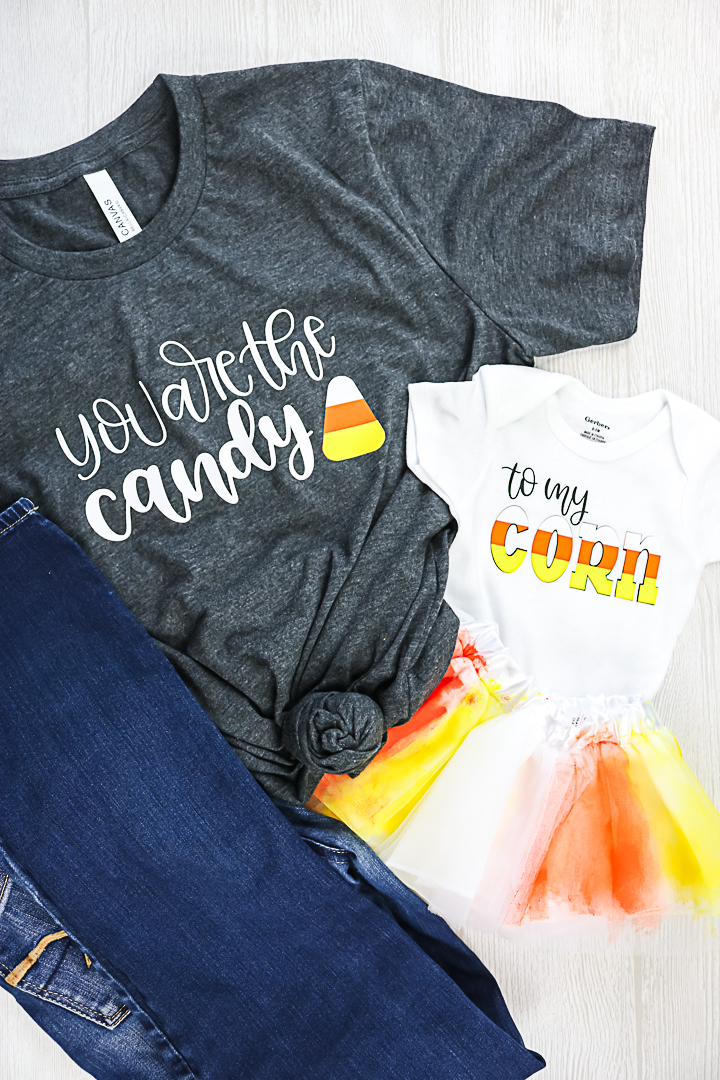 Supplies needed:
How to Make Mommy and Me Shirts:
Are you ready to add some cuteness to a shirt and a onesie for mom and baby? It is so easy to make your own custom shirts with your Cricut machine. Just think of your own matching design for mom and her little one or use our candy corn design to get you started. Either way, you are sure to love the way this one turns out.
Want to watch a video on just how to make these shirts with your Cricut? Just click play below!
Can't watch the video or missed some of the steps? I am also breaking down how to make these shirts in the card below. You can follow along with the instructions or even print them for later.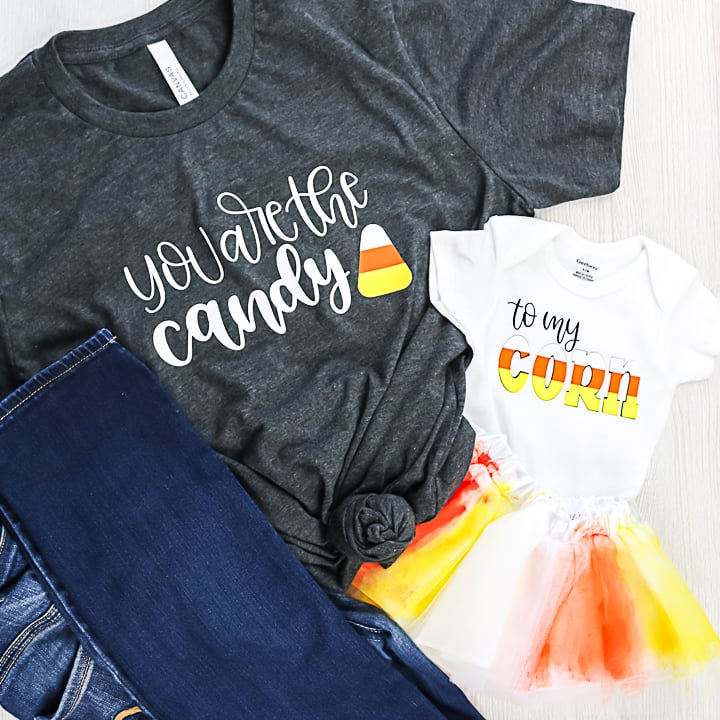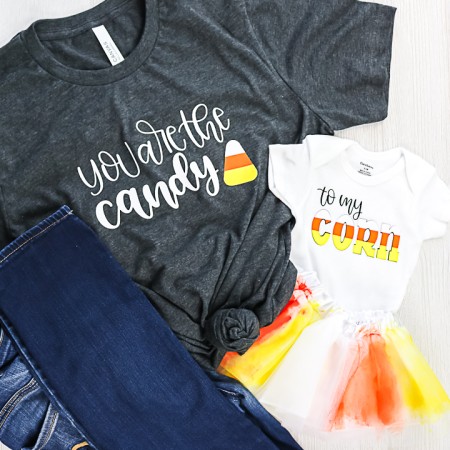 Matching Shirts for Mommy and Baby
Celebrate fall and Halloween with these cute matching mommy and me shirts that anyone would love!
Supplies
Siser heat press

Siser HTV

Onesie

Shirt

Cricut machine

Cut file for shirt designs
Instructions
Cut all of your heat transfer vinyl pieces using your Cricut machine. Be sure to place the material shiny side down on the mat and mirror your image before cutting. You can see more about how to use HTV here.

Weed away all of the excess around the outside of your design as well as things like the centers of letters.

I like to stack my pieces and make sure everything looks okay before pressing to my shirts.

Start by pressing the bottom most layer onto your shirt. Be sure to follow all time and temperature recommendations from the manufacturer. I printed a guide from the Siser website.

Peel back the carrier sheet from the first color and add the second. Be sure to cover the first with a carrier sheet before pressing to protect it from the heat. The press a second time to adhere your second color.

Repeat the same steps for any additional colors. In this case, this onesie has four colors and all three were pressed in the same way.

You will then need to repeat the same procedure for the adult-sized shirt.

Remember that if a design is too large for the press you are using, you can always press once, move over, and press a second time to cover the entire design. Once you remove your final carrier sheet, your shirts are done and ready to wear!
Tried this project?
tag us to show off your work!
These shirts are adorable and perfect for fall parties, pictures, or even trick-or-treating around the neighborhood. It is hard to find a good costume for baby, so make these shirts then make a candy cane tutu to go with the entire thing.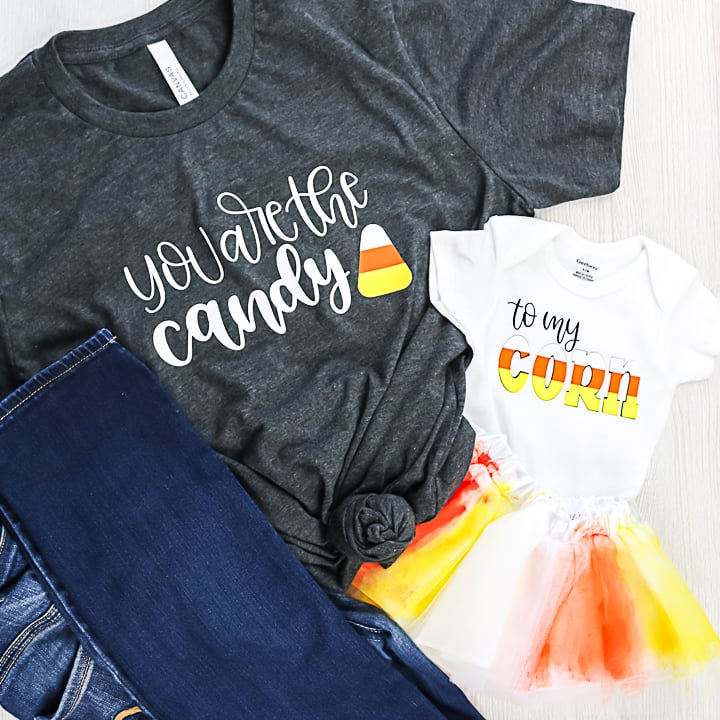 How to Make the Candy Corn Tutu
I just took yellow and orange fabric paint and added streaks to a tutu that I picked up a Michaels. Allow that to dry and you have a cute addition to these mommy and me shirts! You can pair this with a set of leggings or even change the shirts to long sleeves depending on where you live. But otherwise, you are ready for autumn with these matching shirts for mom and baby.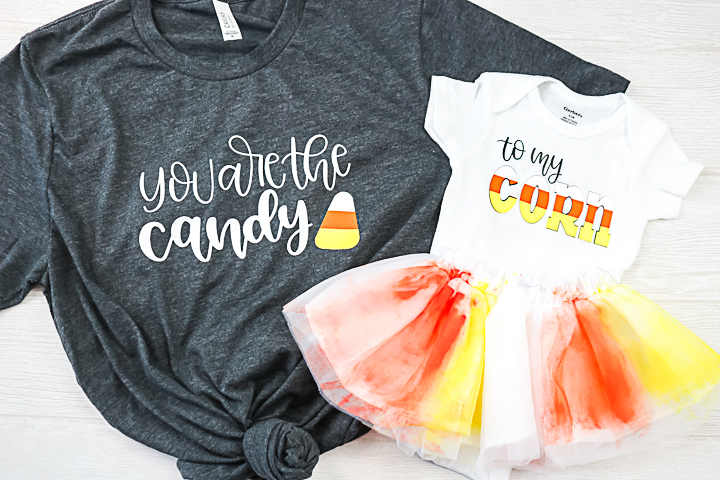 More Shirt Design to Consider
Now that you know how easy it is to make mommy and me shirts, what other designs can you make? Here are a few ideas to get you started!
You will be matching every day of the week before you know it. What a project is this simple, it is easy to get carried away and make all of the things! So, grab your cut files and make some mommy and me shirts before you little one is too old. You will cherish these memories forever.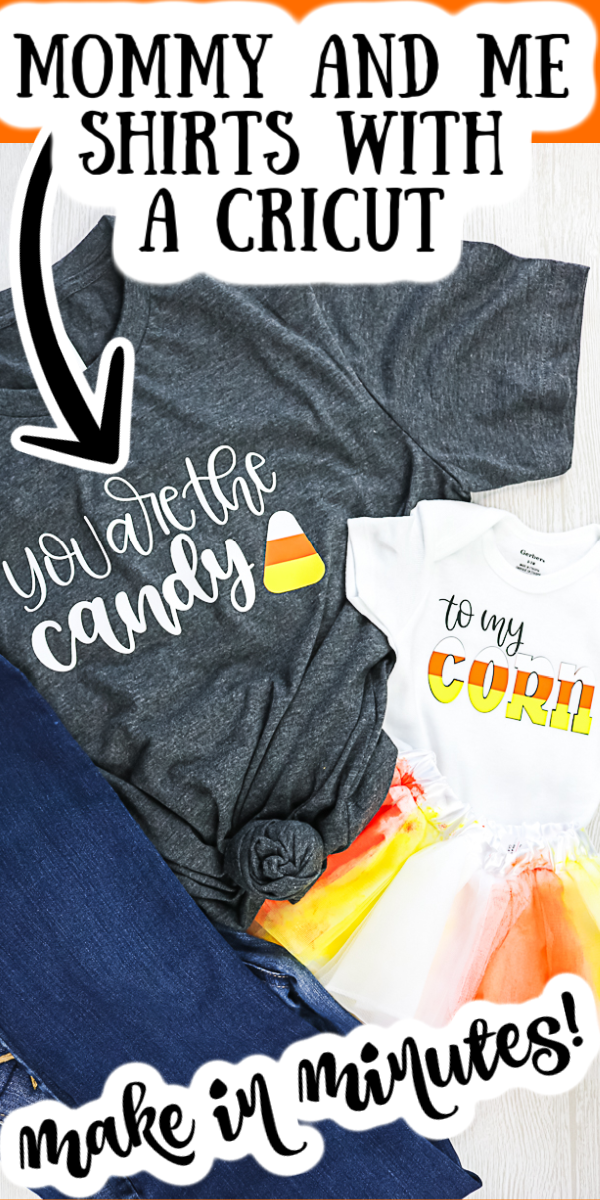 Love this project and want more? You might also like these Cricut ideas!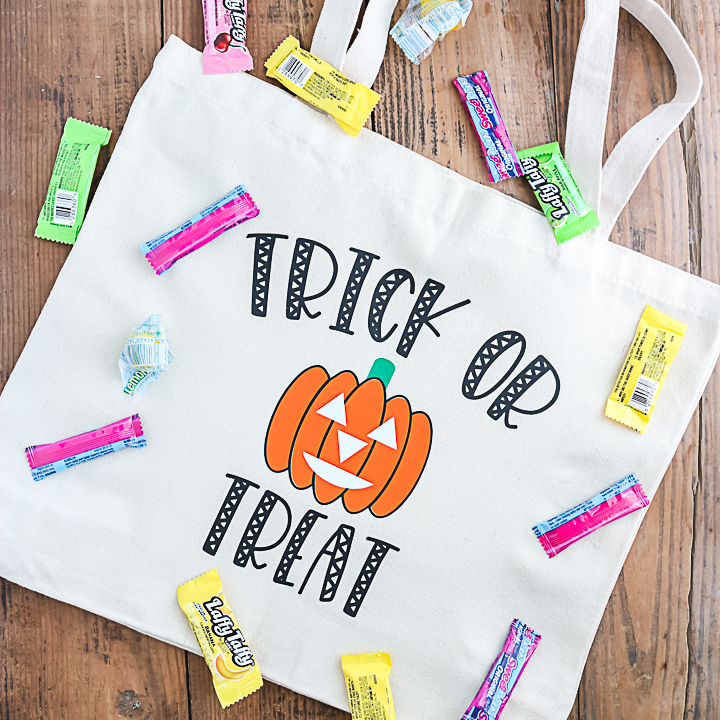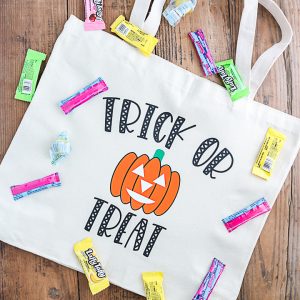 Glow in the Dark Trick or Treat Bag
Use glow in the dark HTV to make a cute trick or treat bag for your little ones! This is a great way to use this product for some fun this Halloween.
Read More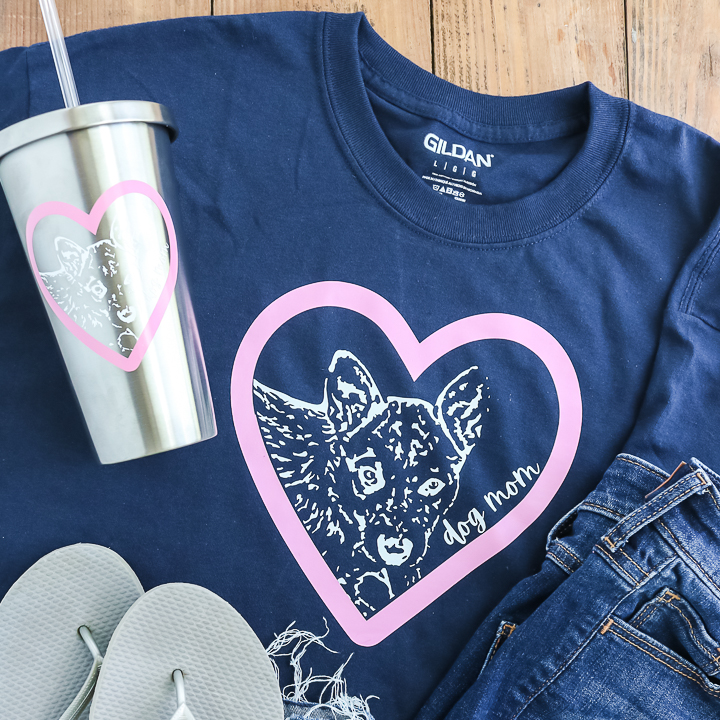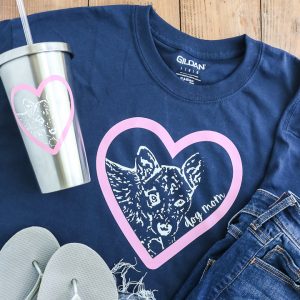 Projects to Make with a Picture SVG
Turn any picture into an SVG file then make these projects with your Cricut machine.
Read More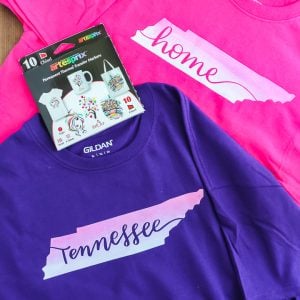 How to Sublimate on a Cotton Shirt
Make gorgeous watercolor designs on your shirt with these two hacks for sublimating on cotton.
Read More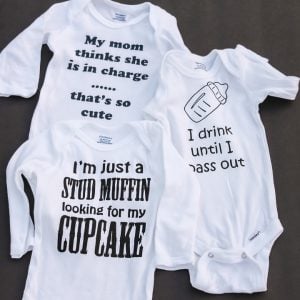 DIY Baby Onesies with Iron-on
Use heat transfer vinyl to customize those onesies in addition to our three free SVG files.
Read More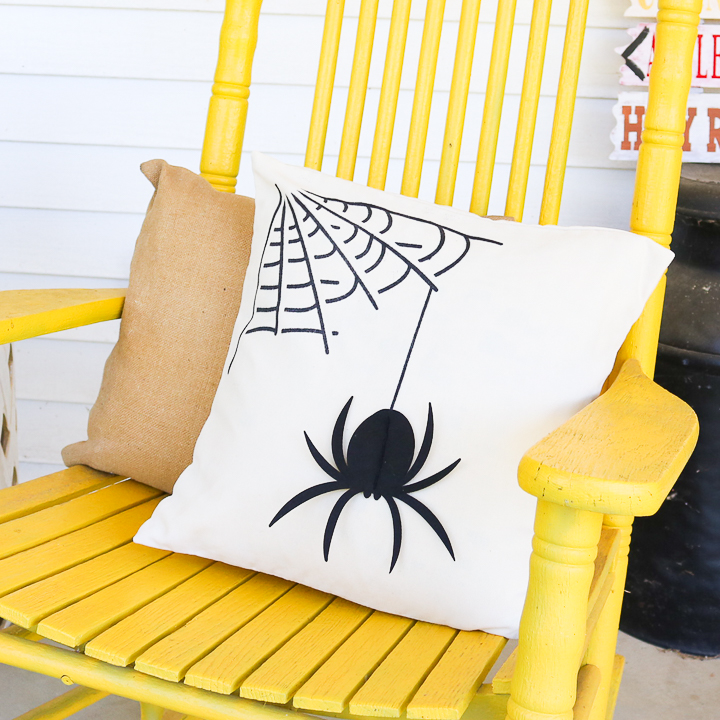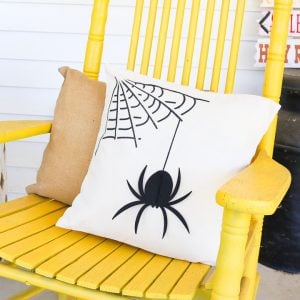 DIY Halloween Pillow with a Spider
Add some fright to your front porch by using your Cricut to make a DIY Halloween pillow!
Read More