Celebrate summer with this fun craft from Jen Goode! She is back this month with a sea shell votive you will love!
Dress up a little votive candle holder with Cricut cut sea shells and make your own beach themed decor. I'll show you how you can add your own personal touch to plan candle holders in just a few steps. This is a great way to make your own table accents for a beach party or decor with a coastal vibe. So get your Cricut ready, we're going crafting today!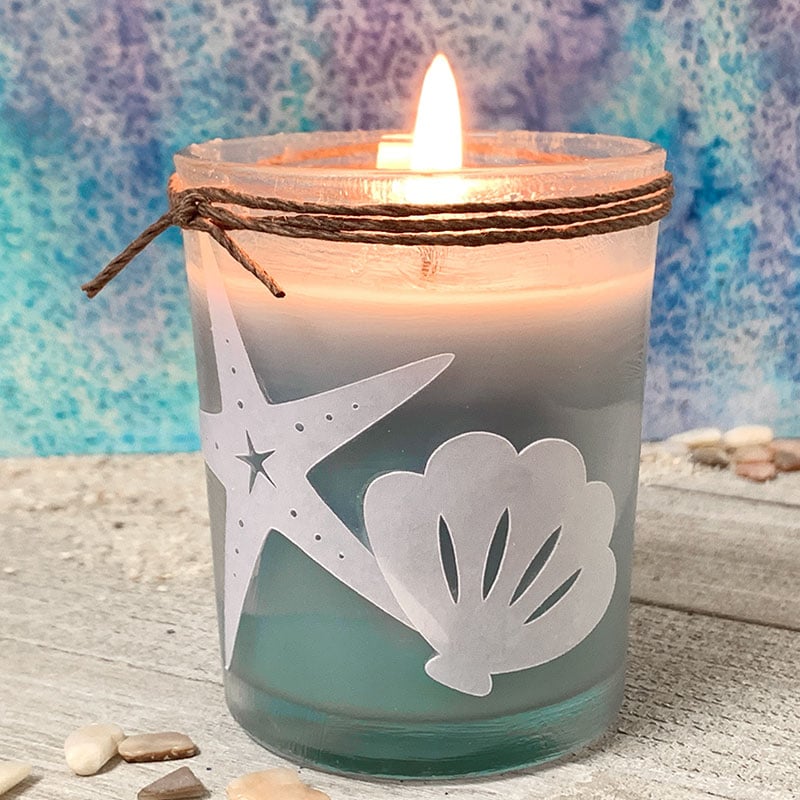 DIY Sea Shell Votive Candle Craft
You can cut one sea shell or a handful of shell designs with your Cricut. Then apply them to your votive holders to add a fun beach theme. I used vellum for this craft to create a little translucent look when the candle is lit. However, you can use any kind of paper you'd like.
Paper works better than cardstock when you are applying with Mod Podge, so keep that in mind when you choose your craft materials. You can also use vinyl and create a different look altogether.
Supplies needed:
Find out how I created a faux sand dollar keychain and download the sea shell SVG here.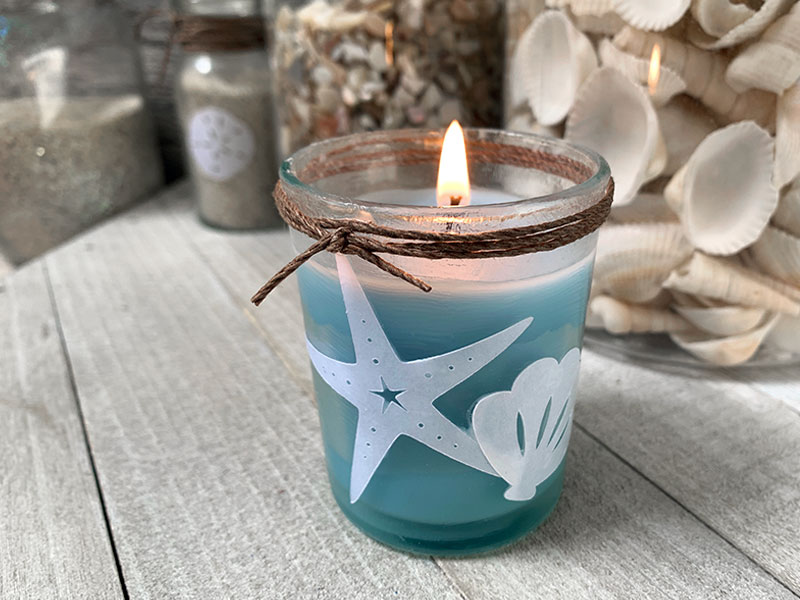 Instructions:
Prep your votive holder by washing and drying it before you get started.
Upload the SVG file to your Cricut Design Space account. (See more about uploading SVG files here.) Set up the images the way you'd like them. Follow on-screen instructions to cut the sea shell(s) you'd like to use from a sheet of vellum.
Apply a coat of Mod Podge and while it's still wet, apply one of the shells. If the paper isn't entirely sticking, use a toothpick or the end of your paintbrush to hold the paper in place for a moment. Apply more Mod Podge over the top of the vellum.
Repeat the process to add more shells to your votive until you have the look you'd like.
Allow to dry.
Apply a little Mod Podge around the top edge of the votive. Wrap some twine and tie in place. Again allow to dry completely.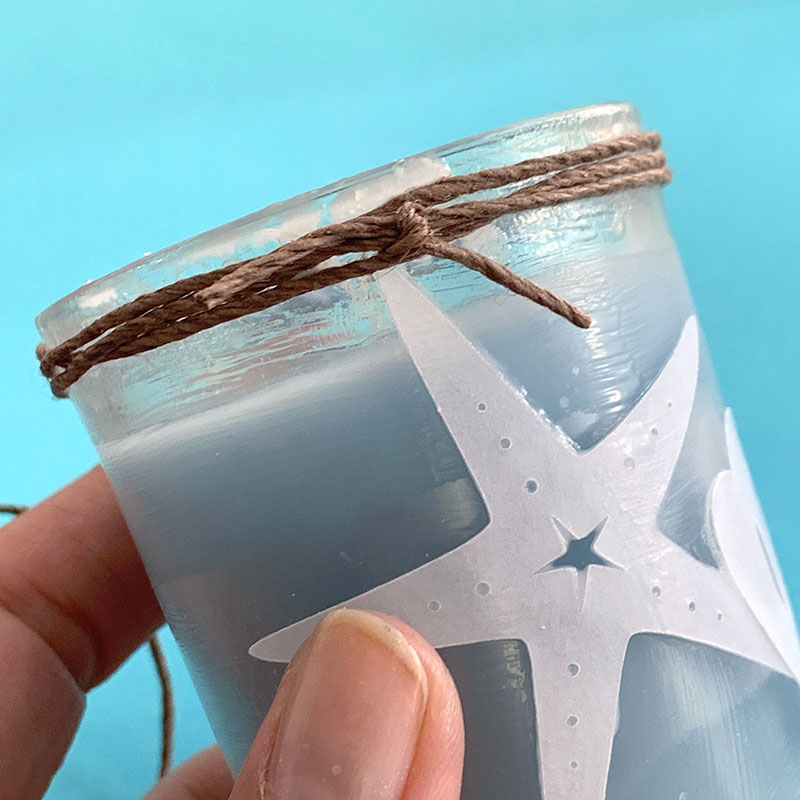 You can use this sea shell SVG set to make all kinds of fun beach-themed crafts.
Create your own beach decor, coastal gifts and beach party accents. Mix, match and layer all the SVG pieces and have fun with your summer crafty self!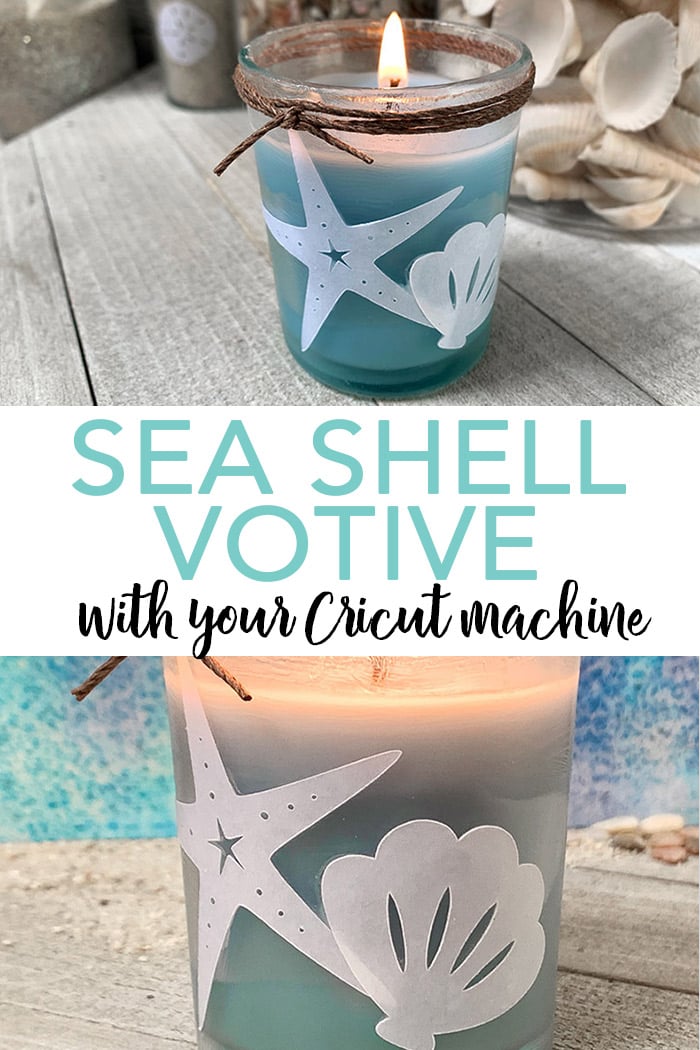 Love this beach inspired craft and want more ideas? Try the links below!
New to Cricut?
Sign up for our email list here to download the Beginner's Guide to Cricut Design Space for FREE today!
Sign up to get the guide emailed to you!