For the final installment in my kids crafts series, I made a DIY travel bottle cap checkers game. This one is a little more time consuming than our last few crafts. But it is so much fun when you are done! Even if you don't have time to make this one before Christmas, maybe you can make it next year.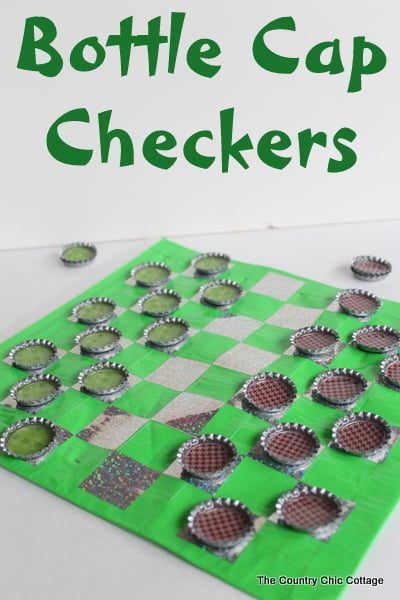 You will need:
Washi Tape (2 colors)
Bottle Caps (28 total)
Cast Resin or Mod Podge Dimensional Magic
Duck Tape (2 colors)
Gallon size Ziploc bag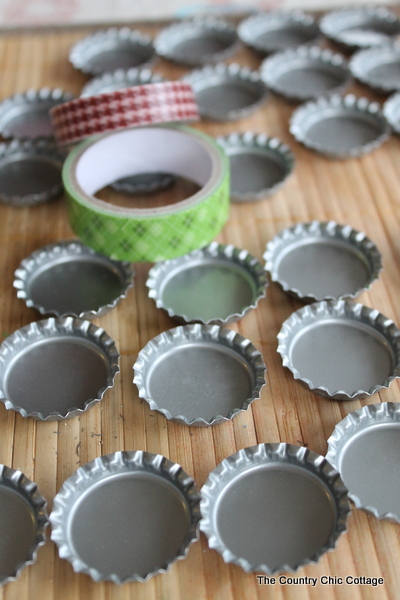 Start by putting washi tape in the bottle of all of your bottle caps. You will need 14 of each color. I used a craft knife to trim the washi tape after putting two strips in each bottle cap.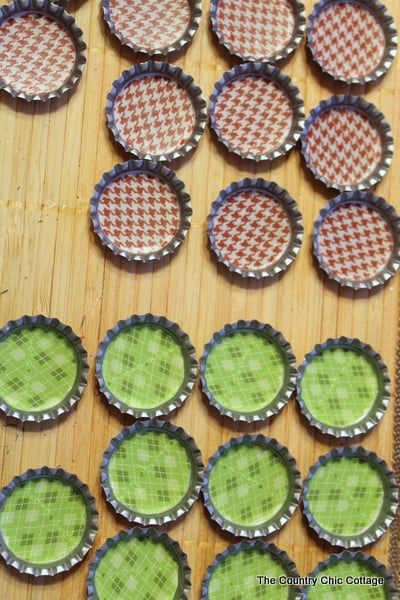 Yesterday my review for Amazing Clear Cast Resin went up on Craft Test Dummies. If you have ever been afraid of using a resin product, please head over and read my review. The product sounds so intimidating but really it is easy to use and perfect for a project like this. I used the resin on all of my checkers to give them a hard finish on the inside. Really the resin is the best option for this type of project but you could also try Mod Podge Dimensional Magic. Either option will need quite a bit of drying time.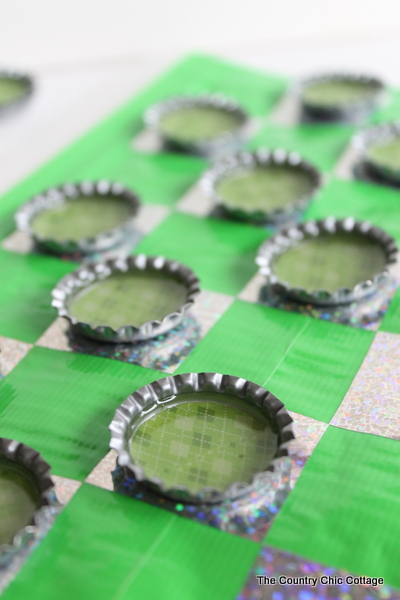 Now it is time to play with Duck Tape! I used a roll of green and one of those sheets of silver for my project. Two rolls will work but you might have to adhere one of the rolls to wax paper to cut it. Yes a green sheet is shown in my picture. I did not even use it.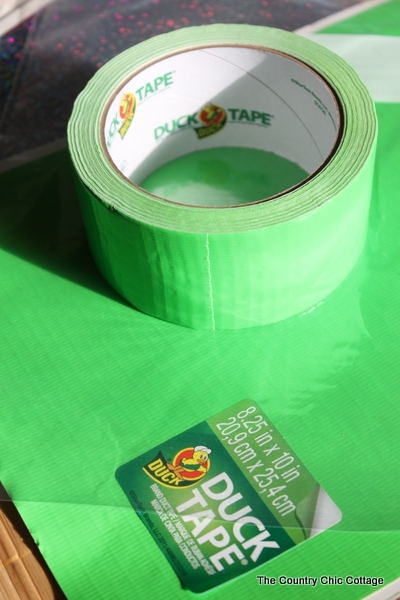 Grab your gallon size ziploc bag and start putting strips of Duck Tape right on it. Stop when you get to the top. We still want the zipper to work when we are done.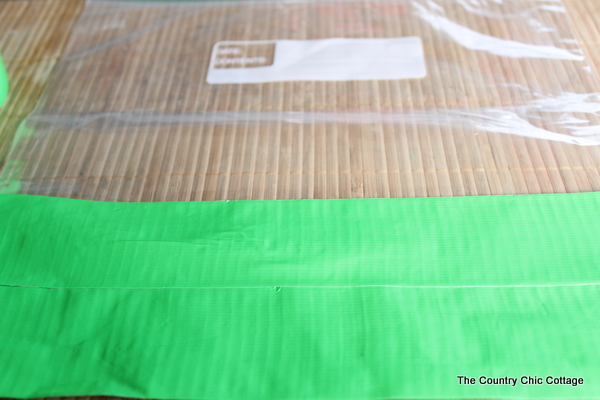 Once the front is complete, flip it over and put strips all the way up the back. Use scissors to trim any excess on the sides. Then use the same color tape around all three edges to finish off your bag. Again no tape on the zippered top.
Now if you have bought one of the Duck Tape sheets this next step is super easy. If you cannot find them in your craft section, adhere your tape to wax paper or something removable before cutting. Cut your tape into 1 1/4 inch by 1 1/4 inch squares.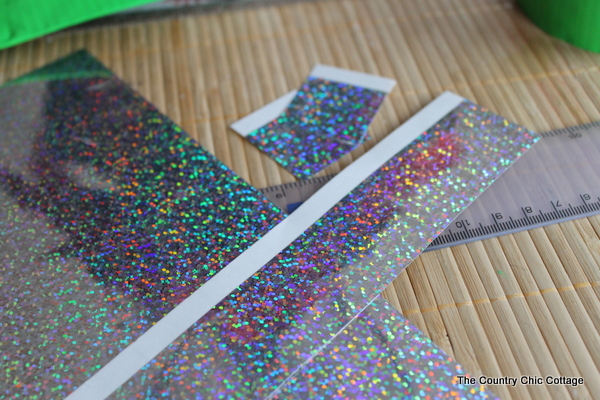 Now use a couple of rulers and lay your squares out evenly just like a checkerboard. There should be 8 squares by 8 squares in alternating colors. In the picture below, you can see my wrapped tape edges and how the zipper portion is left open.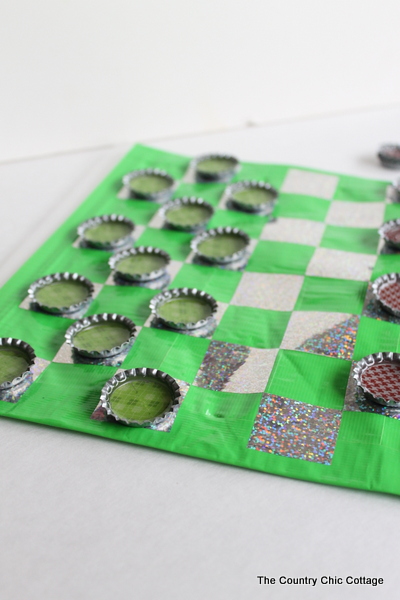 All that is left is to set up your bottle caps and play a game.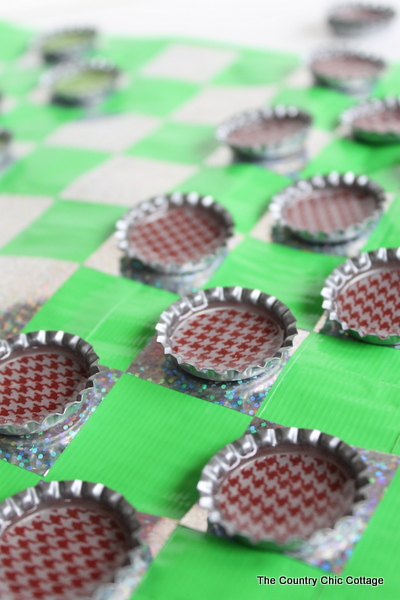 The bottle caps even stack for kings! These instructions will yield enough to play the game and two extra of each color.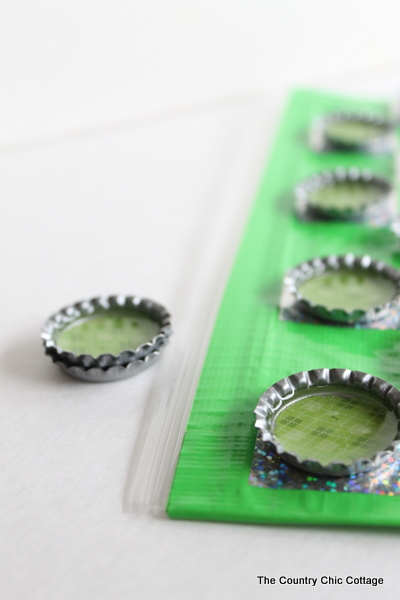 When you are not playing, you can store all your checkers inside the bag. So convenient and perfect for a trip. I hope y'all enjoy a checkers tournament with your kids soon!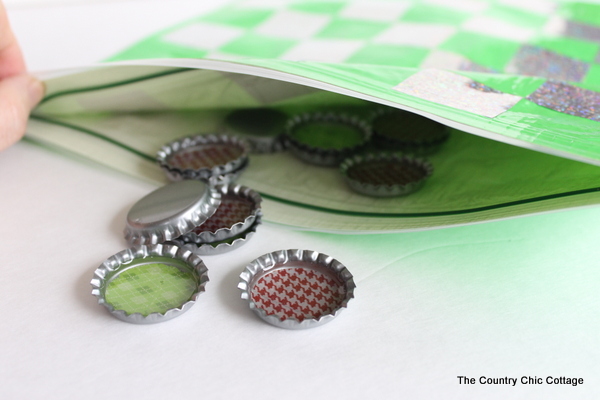 Struggling with resin and need help?
I know that a ton of you are intimidated by resin. Don't be! You just need to know the basics and gain some experience with the medium. I have a course that will help you to master epoxy resin and give you the confidence you need to tackle this project and so much more.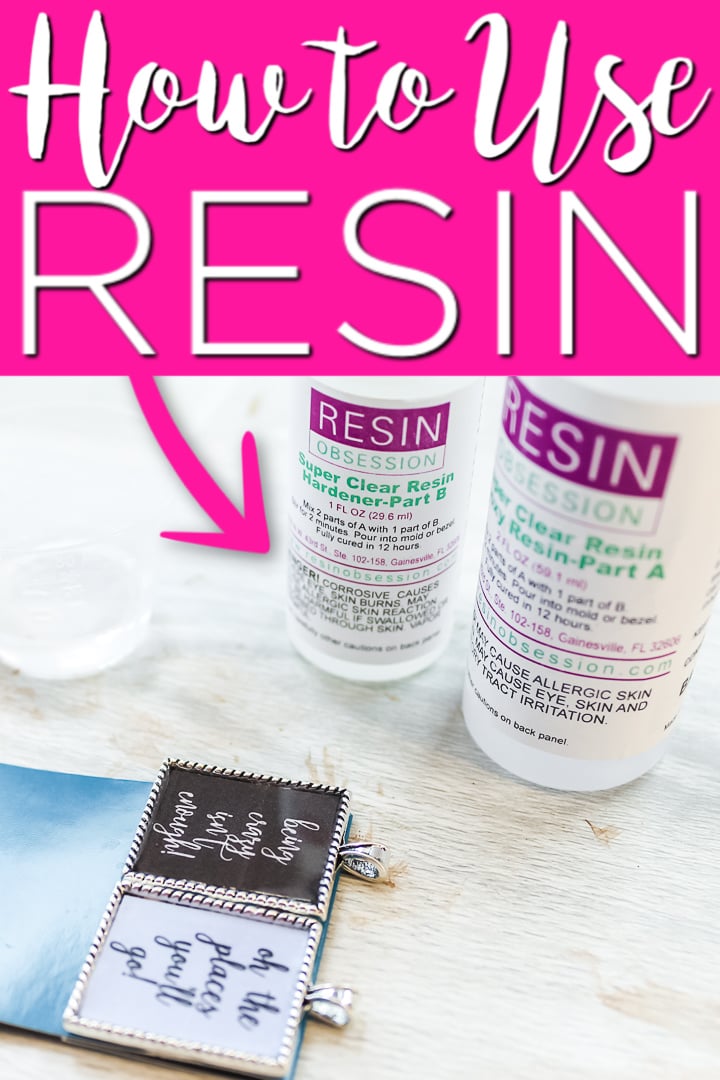 With unique insights drawn from more than a decade of creating and selling resin jewelry worldwide, this course is from an Amazon best-selling author on the topic. This class goes beyond making a few projects. You get thirty video lessons to give you clear directions on how to make resin jewelry you can confidently share and sell. Want to see more?