Need some Lego activities to help keep the kids busy this summer? Yea. Me too. I thought I would round up a few I found here for you to get started on right now. Want the kids to learn a bit while they are playing? I also have a great book that will teach STEAM activities while playing with Legos. Now that is a win-win!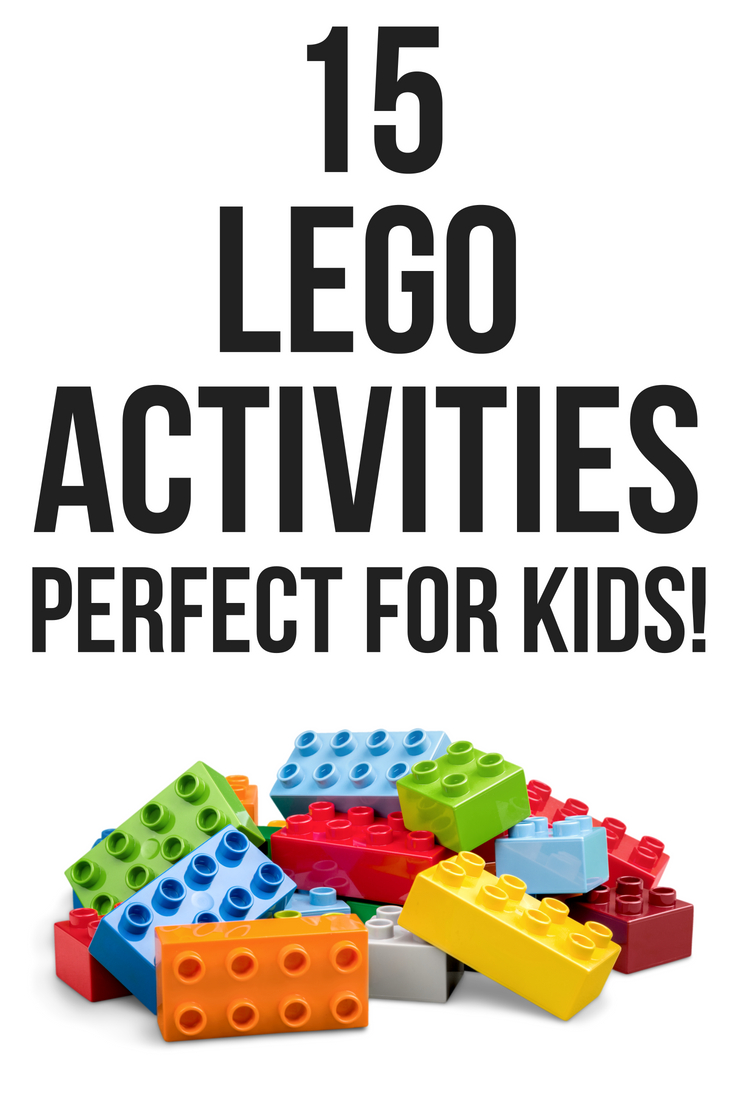 Lego Activities to Try Right Now
First I have some great ideas you can try right now. Just click each of the links below and the instructions will open up in another window on your computer.
Lego Learning with STEAM
Now what about taking it a step further? I have a book that you will want to pick up now.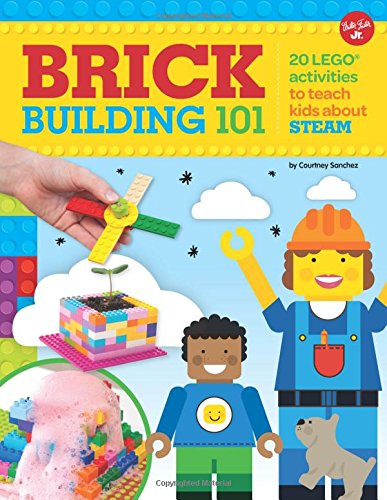 The book is Brick Building 101: 20 LEGO activities to teach kids about STEAM. Now kids can combine a love for LEGO with learning STEAM topics (science, technology, engineering, arts and math) in this awesomely fun activity book!
Industrious minds will love learning to build a bunch of different stuff with these 20 step-by-step projects that range from beginner projects, such as a geoboard and DIY slime, to more challenging projects, such as a bird feeder and balloon racer. Large, full-color photos show each step along the way, with simple instructions and inspiration to extend projects and keep learning.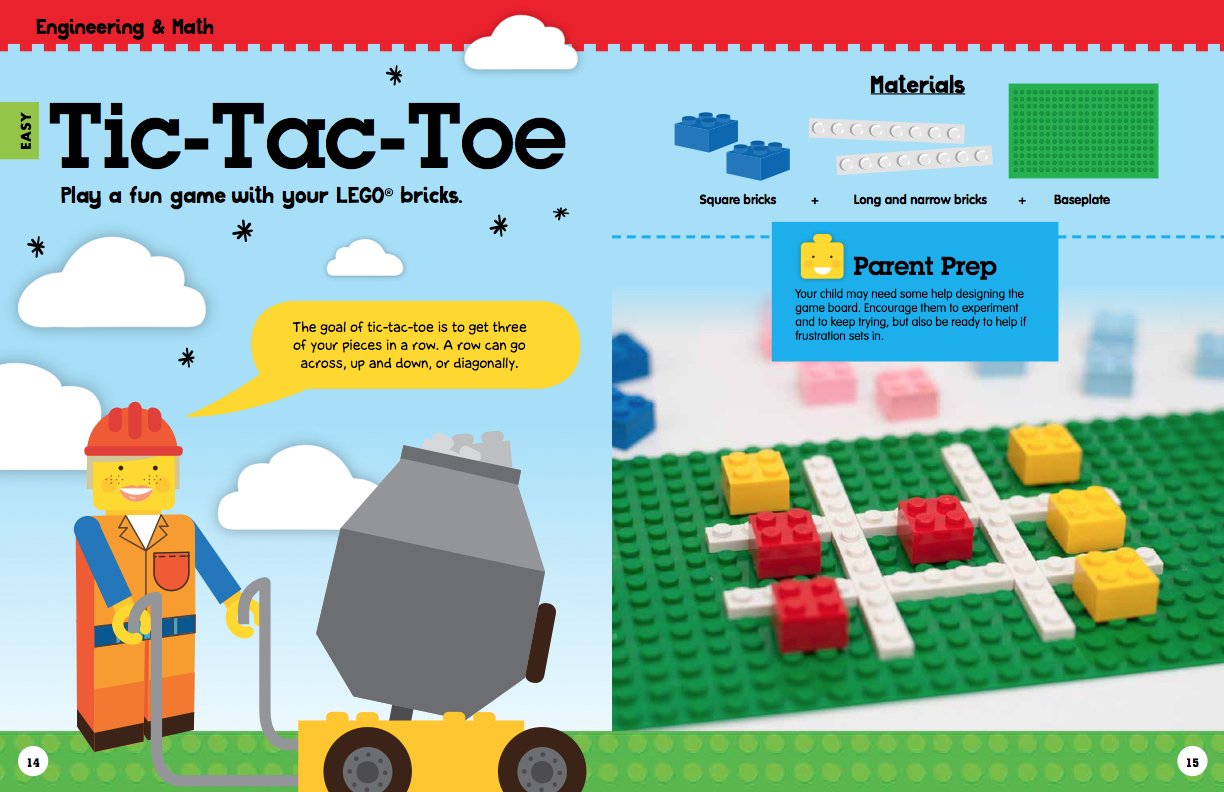 Each project also includes the following sections:
Parent Prep: Provides tips on what adults can do ahead of time to ensure a fun and engaging activity.
STEAM Stats: Includes information on how each project incorporates one or more of the STEAM categories.
STEAM Sparks: Gives advanced engineers more ideas and new challenges for extending the project.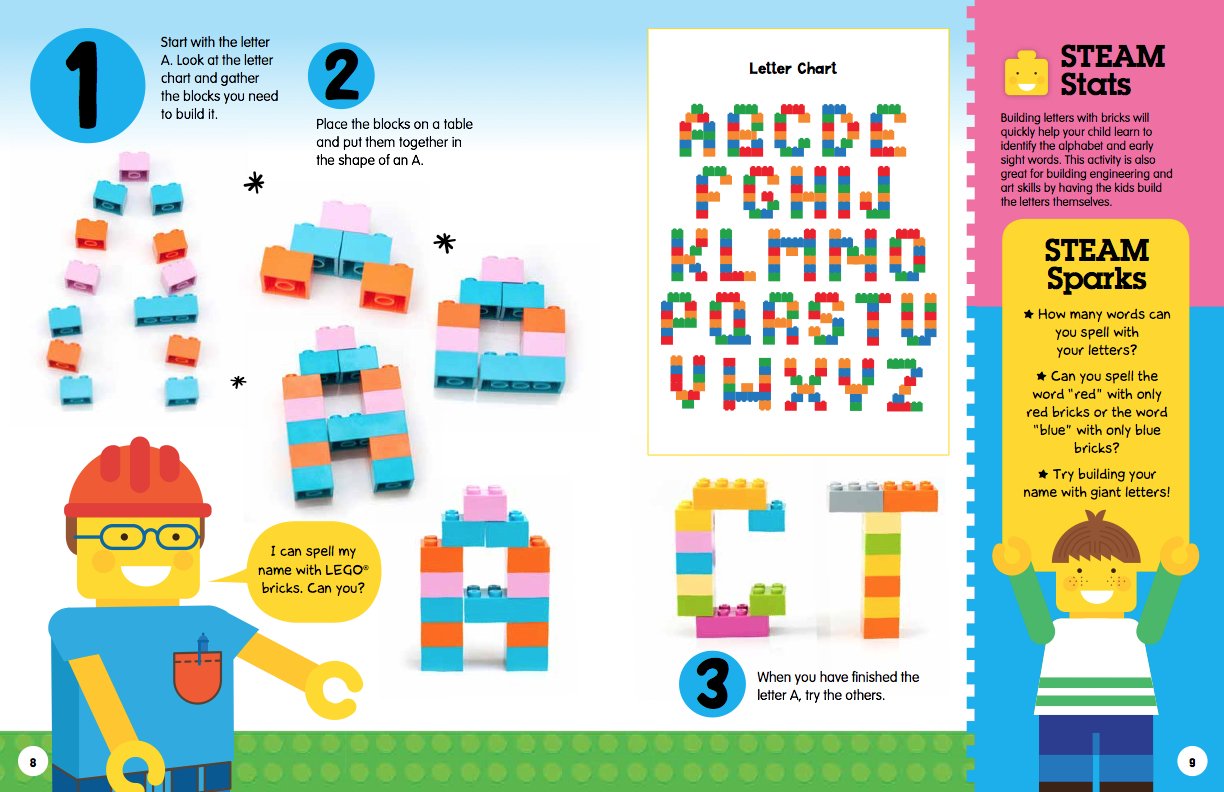 With STEAM learning on the rise, this book is the perfect way to inspire play and interest in the topics kids need to know about! Pick up your copy of Brick Building 101 here!