If you love unicorns, you will love this DIY unicorn charm from Jen Goode. We are thrilled to have her back again this month with another great Cricut craft.
Back to school means cute accessories. So, of course, we need to make a DIY unicorn charm to add to the backpack or a cute little purse. This is perfect "bling" to personalize school bags for a tween. I've got a free unicorn SVG file you can use and in just a few steps, you'll have yourself the most adorable unicorn accessory.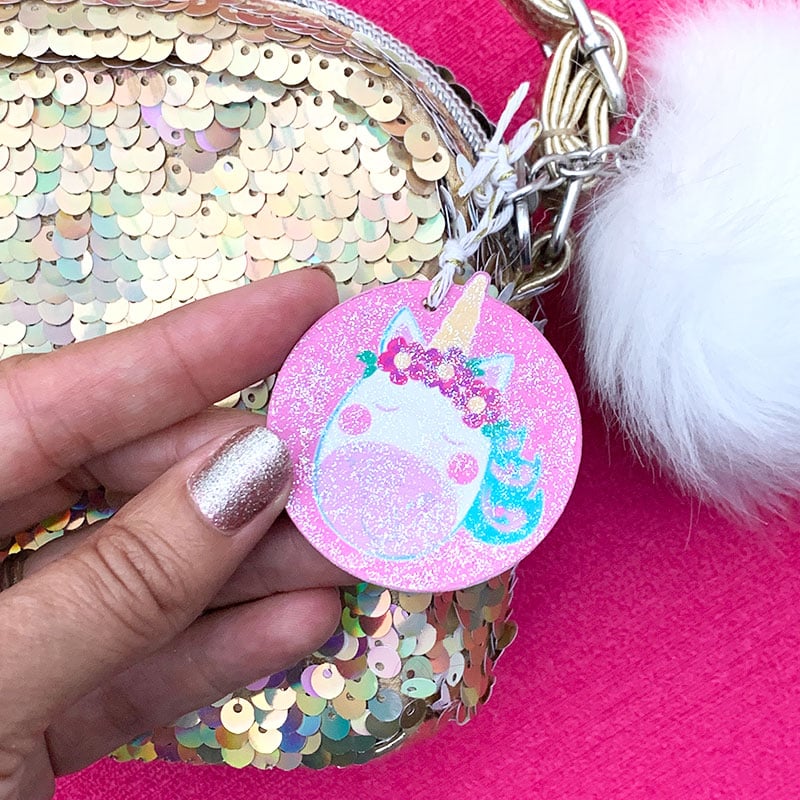 DIY Unicorn Charm
This is large unicorn charm, but you can customize the design to whatever size you'd like. For a cute little purse, this charm is a perfect fit at 2″ wide. Finish the design with a layer of fun, glitter nail polish for that extra unicorn sparkle.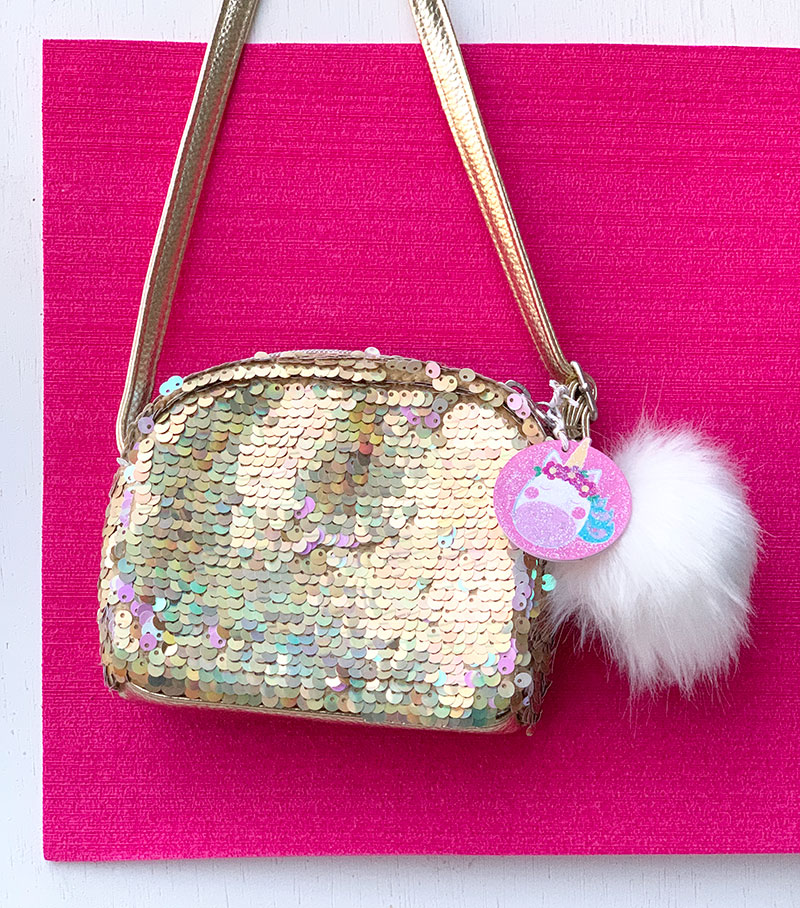 Materials needed: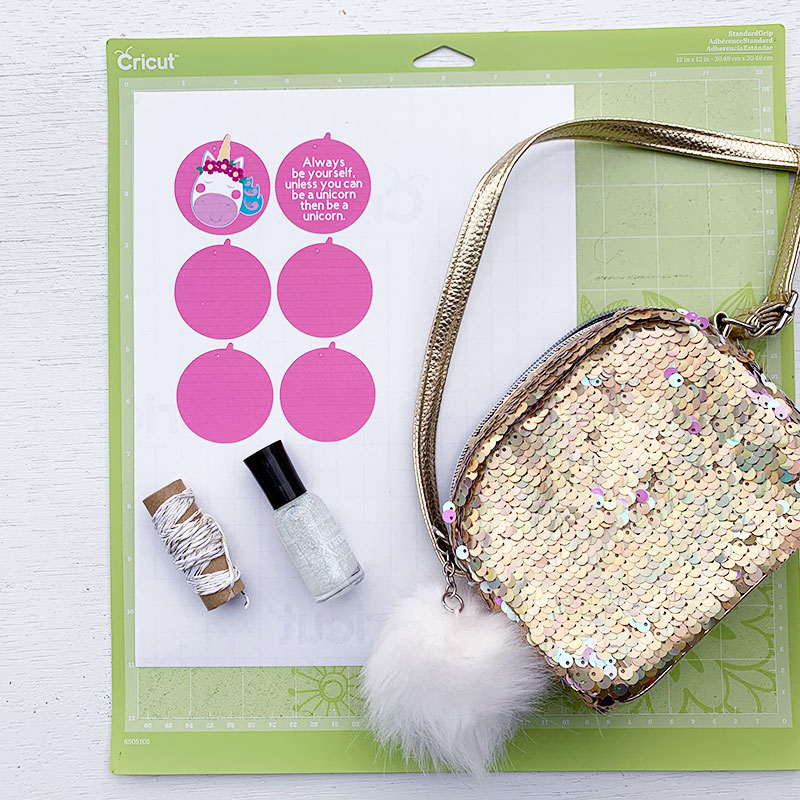 Tip: print all the layers of this design on a sticker cardstock and you won't have to use any glue. Just stack the layers and you're finished.
Instructions
Upload the unicorn art to Cricut Design Space.
Create a circle with a little hole, this is the background of your charm design.
Hide all the unicorn layers that are black or drawing lines.
Layer the unicorn over the circle you created and then flatten the unicorn art to make the charm shape. See more about using flatten here.
To create a thicker charm, add multiple layers of the background shape.
Create one final piece that is reversed to use as the back of the charm. I included the message "Always be yourself, unless you can be a unicorn then be a unicorn". You can add this wording or add your own personal message.
Print and cut all the pieces. You can see more about print then cut here.
Layer and glue together.
Apply a coat of glitter nail polish or paint and allow to dry. (I added the glitter after adding the twine. I think it's easier to paint without the twine in place.)
String twine through the small hole and attach your new charm to your bag or purse.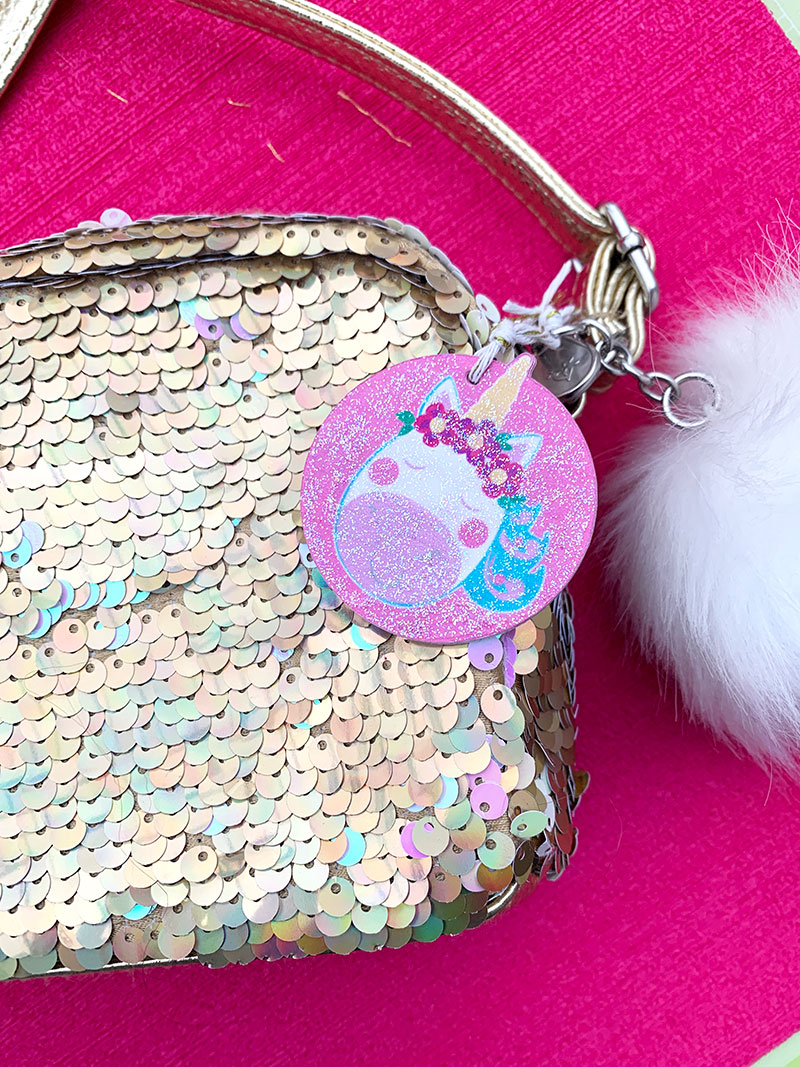 You can personalize this DIY unicorn charm with your own favorite colors, message and glitter accents. The paint/polish layer is a great way to help protect the unicorn art and help the charm last longer. Add a name or fun little note, have fun with this project and Happy back-to-school!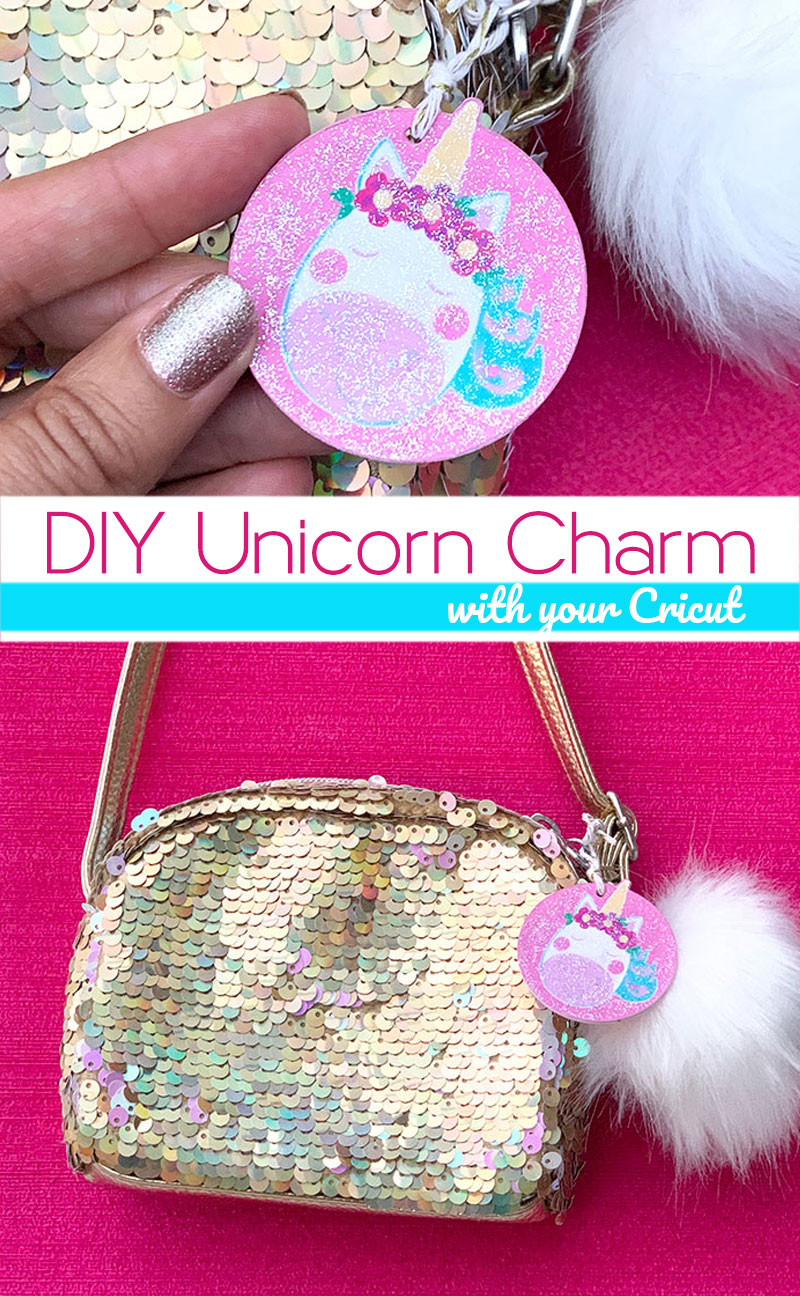 New to Cricut?
Sign up for our email list to download the Beginner's Guide to Cricut Design Space for FREE today!
Sign up to get the guide emailed to you!