You can make this DIY zipper pouch and add a metallic mason jar to it! This fun project is quick and easy to pull together. It is perfect for your make up or travel needs. You can also make one for mom for Mother's Day! She will love that metallic sheen. Plus if she loves mason jars she will love this adorable DIY zipper pouch!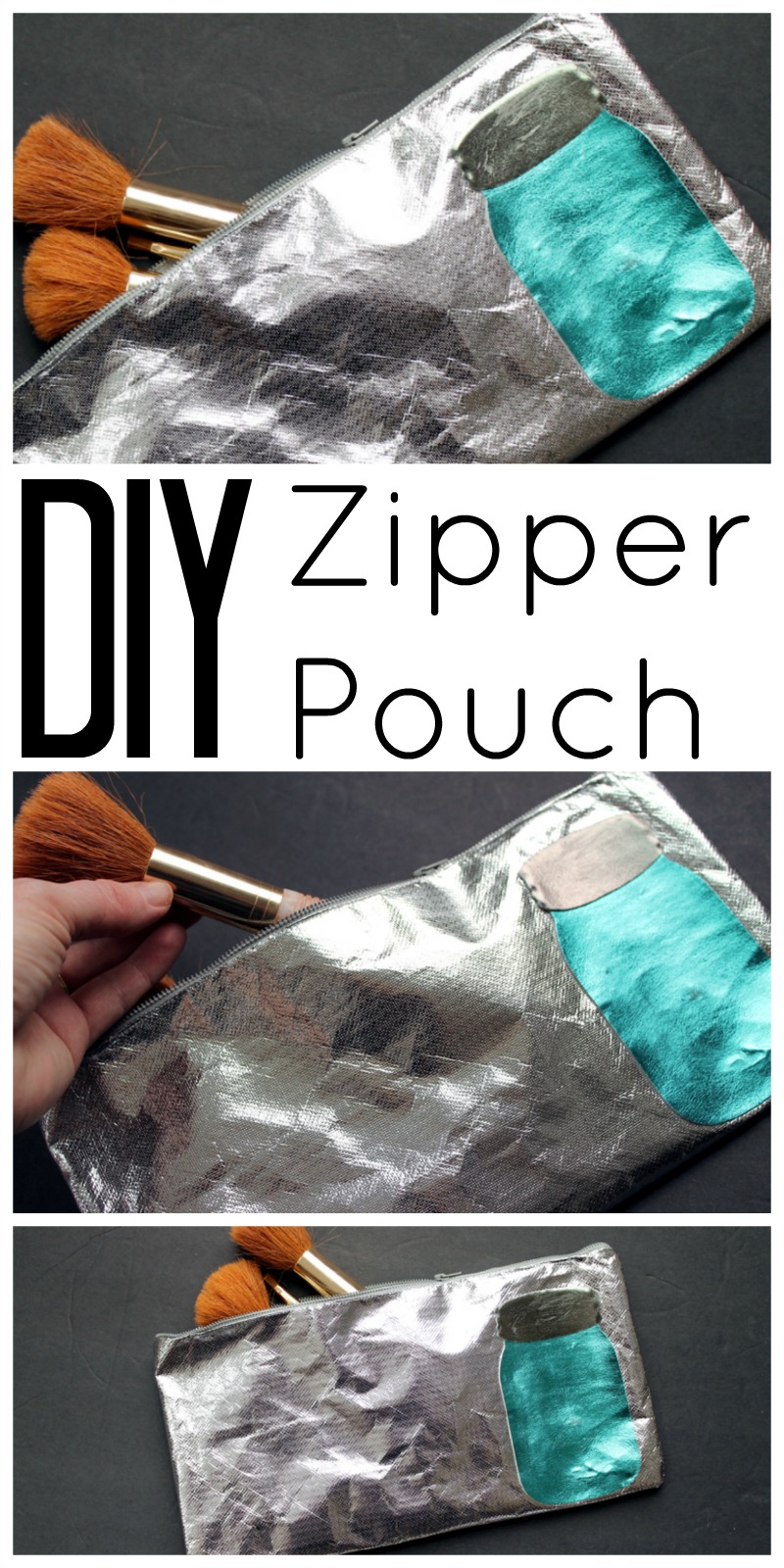 Supplies needed to make this DIY zipper pouch: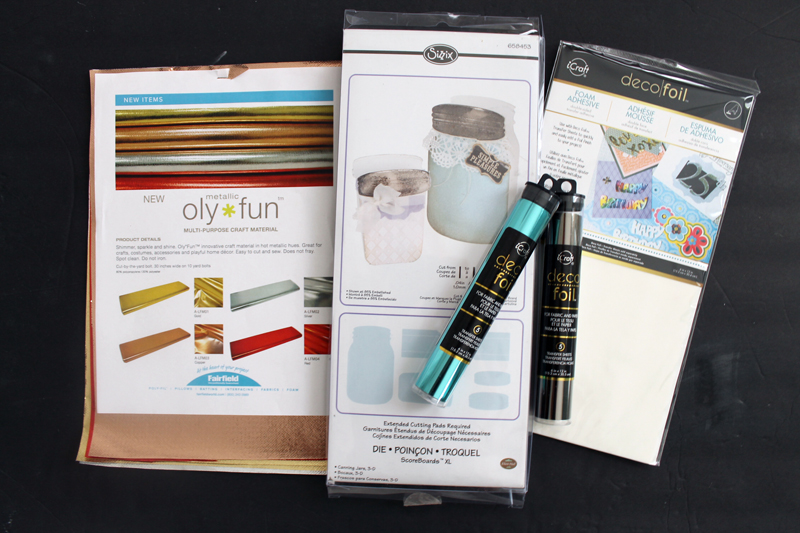 We are going to start by making the metallic mason jar portion of the zipper pouch. Start by cutting the Deco Foil Adhesive with the Sizzix dies. You will need one mason jar and one lid.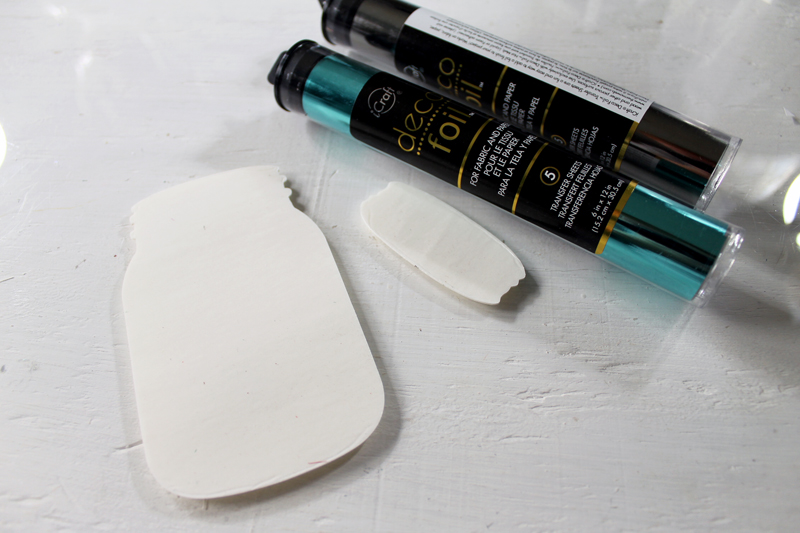 Trim a piece of foil to a little larger than your jar.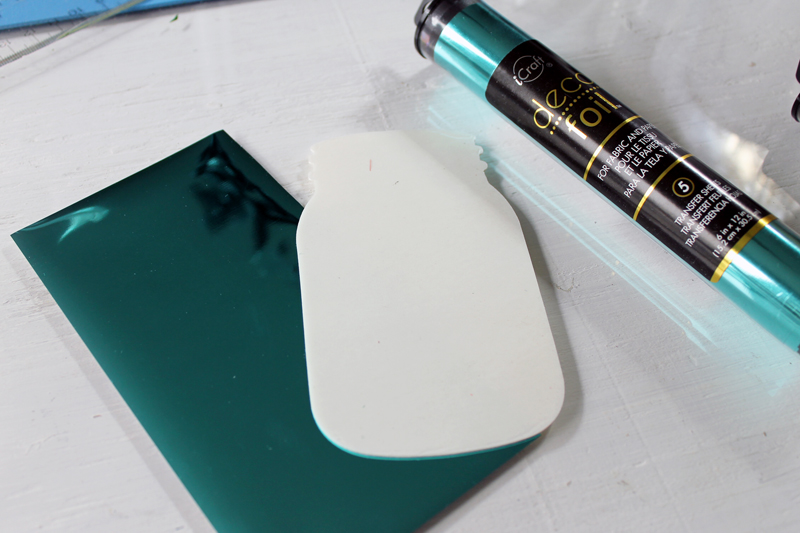 Remove the protective lining from ONE side of the mason jar and add on the foil. Press well to make sure it is adhered. Peel up then repeat in any areas that are left without foil.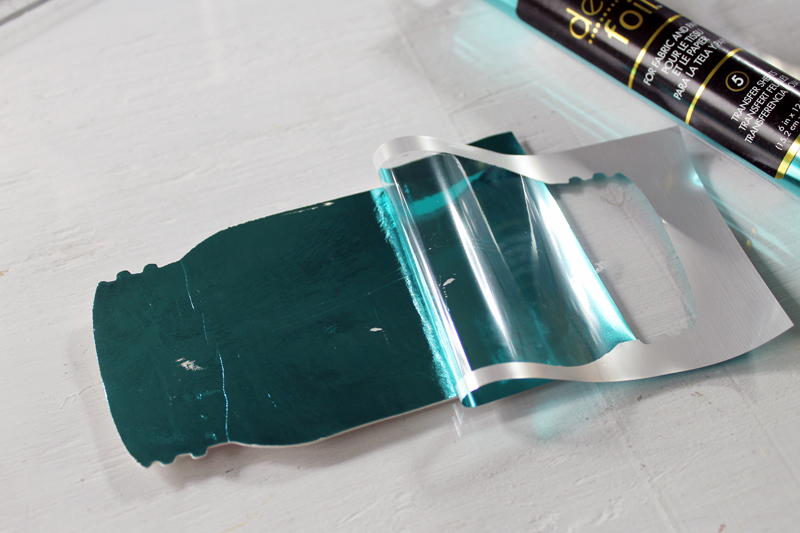 Repeat the entire process on the mason jar lid.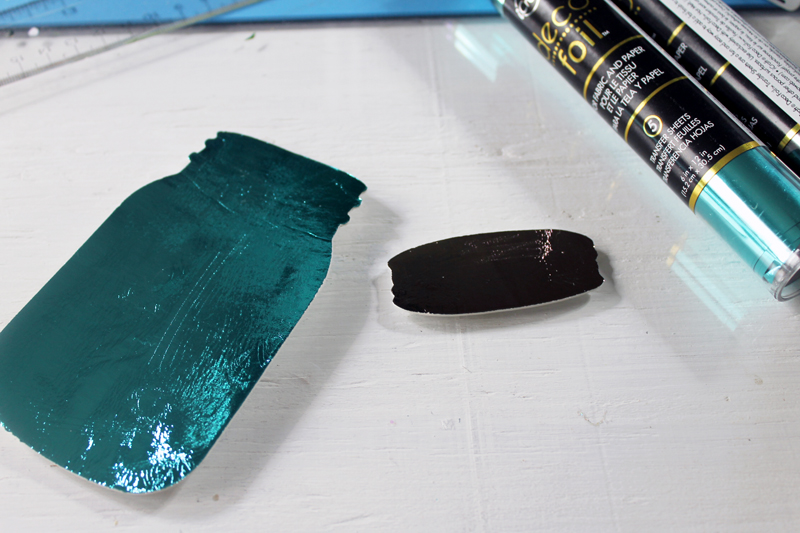 The DIY zipper pouch is actually one 12×12 inch sheet of the Oly-Fun folded in half. You will need to determine the location of your mason jar on one side.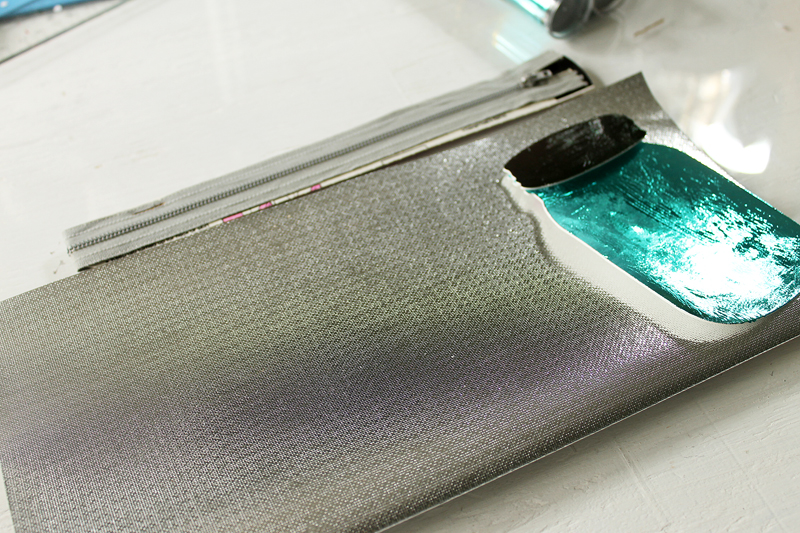 Peel the protective layer from the back of your jar and lid and position onto the metallic sheet. Use a needle to help remove any air bubbles. Press down well to adhere.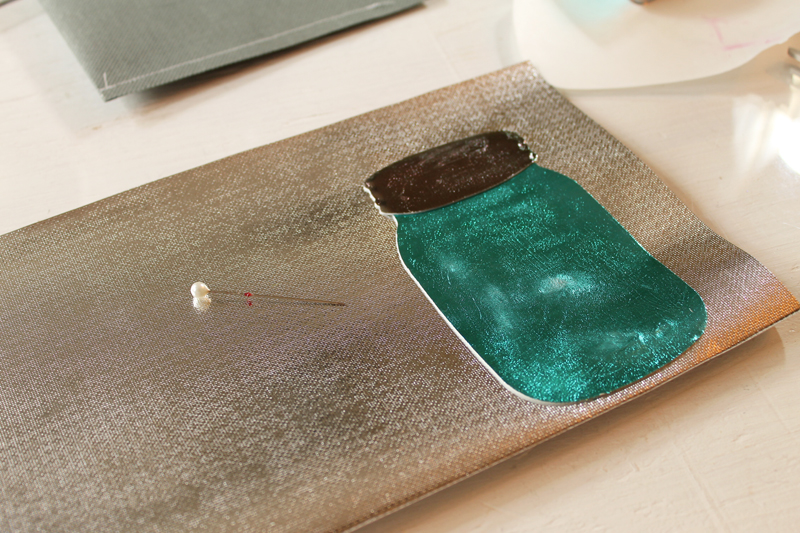 You can now cut your Oly Fun in half and make a zipper pouch. I used this tutorial on how to sew a zipper pouch. My version is actually not lined however. You can self line with the Oly Fun if desired.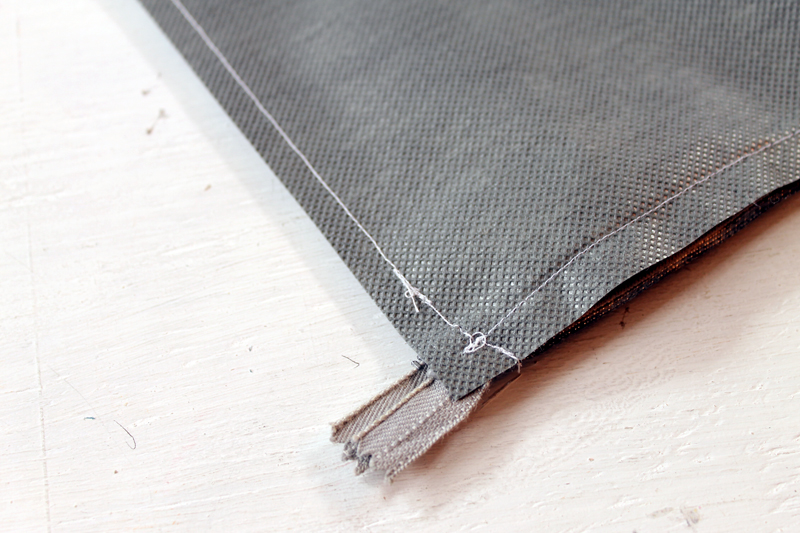 Turn your pouch right side out when completed and this one is ready for your make up brushes or anything else you would like to store.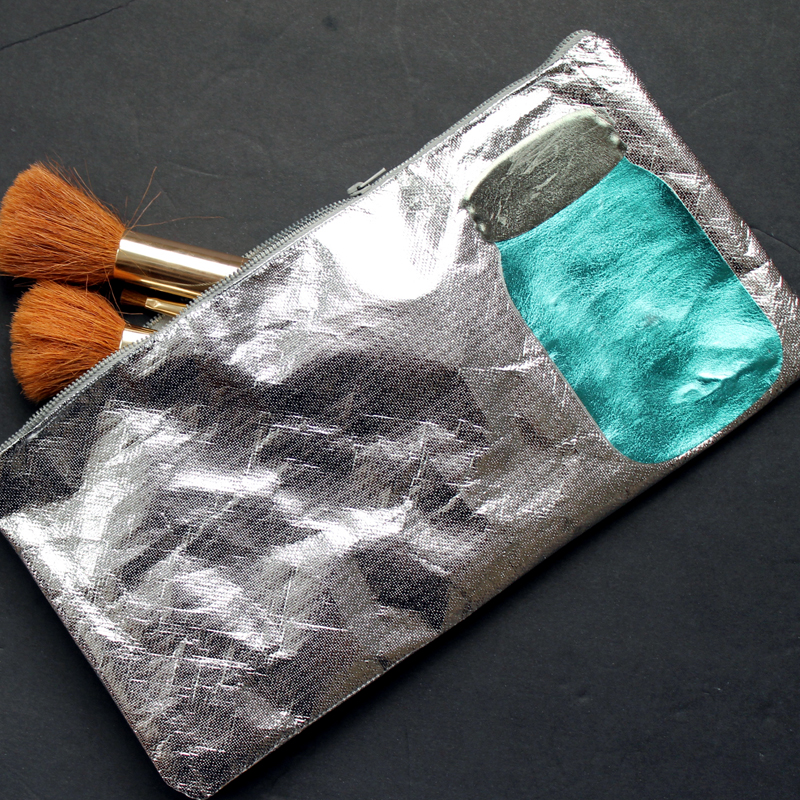 Give this fun sewing project a try for mom at Mother's Day. You can use a mason jar or any other Sizzix die that you own and that mom would love.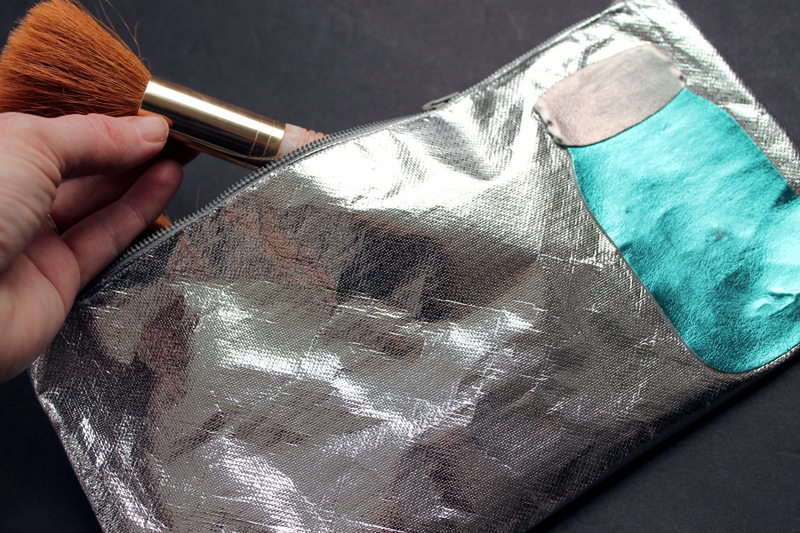 Be sure to give this beginner's sewing project a try! You will love the metallic shimmer of your new DIY zipper pouch and how great that metallic mason jar looks as well!