For just a few dollars you can make this dollar store meal planner for your home. We have discussed the benefits of meal planning before. It is time to take it one step further and commit to planning your meals each week. Whether you plan just one meal a day or all three, this simple menu planner will work for your family.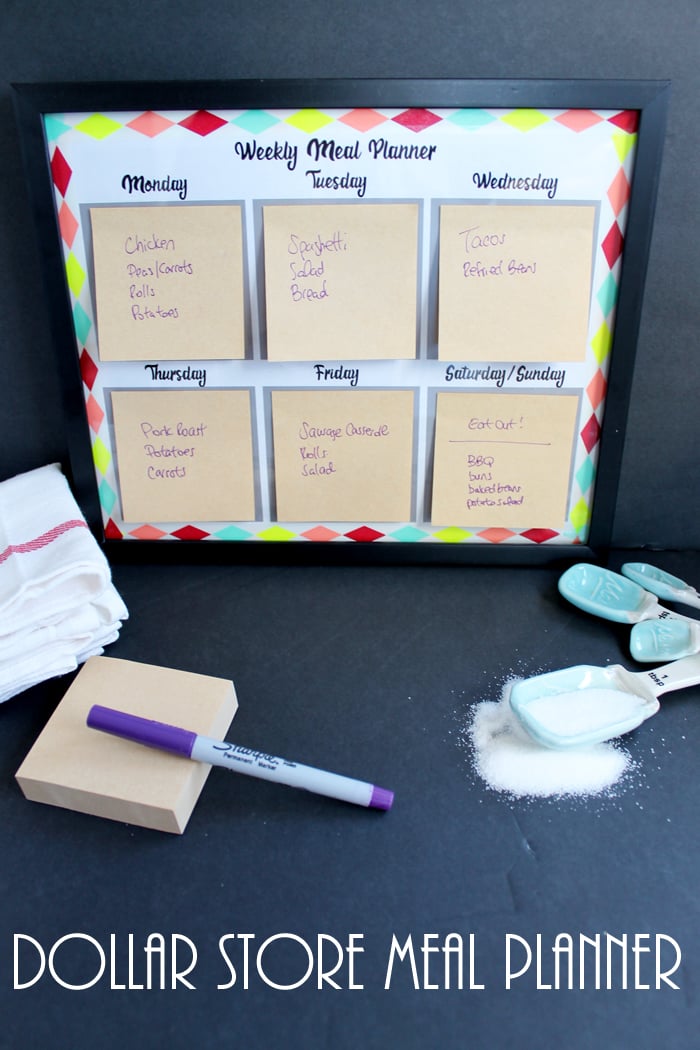 Supplies needed to make your own dollar store meal planner:
Frame (8×10 size or larger)
Post it notes
Decorative tape (optional)
Free printable meal planner (see how to download below)
Start by downloading the printable meal planner and printing it at home. You can download via your email in the box below.
Print the meal planner and then watch the short video below. You will see just how I made this dollar store menu planner for my home.
Can't watch the video or need more instructions? Follow along below.
Print the download.
Add to your frame using decorative tape or any other tape you have on hand.
Assemble your frame with the menu planner inside.
Write your meals on post it notes for each day.
Stick the post it notes to the front of the frame.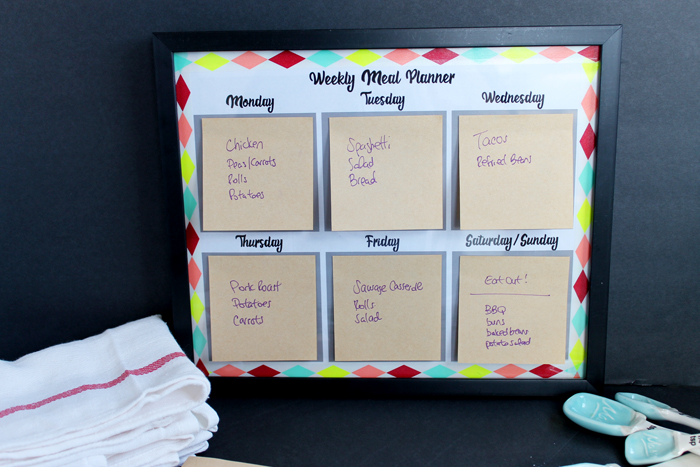 This is easily changed out week after week by just removing the post it notes and writing out new ones. It is a very inexpensive way to plan the meals for your family. Now you have no excuses! Save money and time with meal planning. You will not regret it!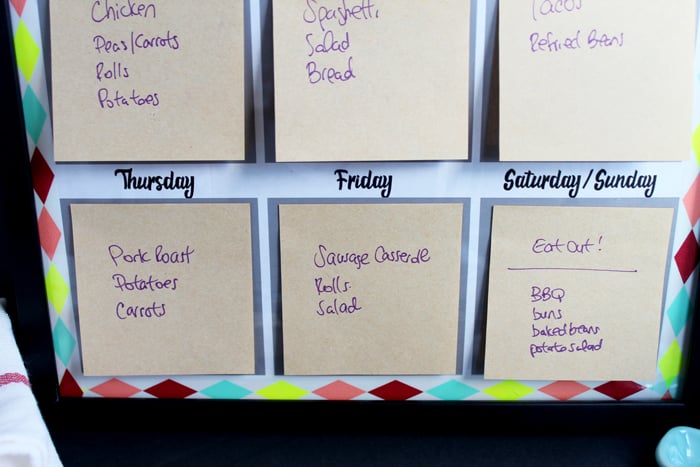 Grab your supplies and make this dollar store meal planner today. This quick and easy project will get you more organized in the kitchen and help to save you money. How can it save you money? See our article on the benefits of meal planning to find out!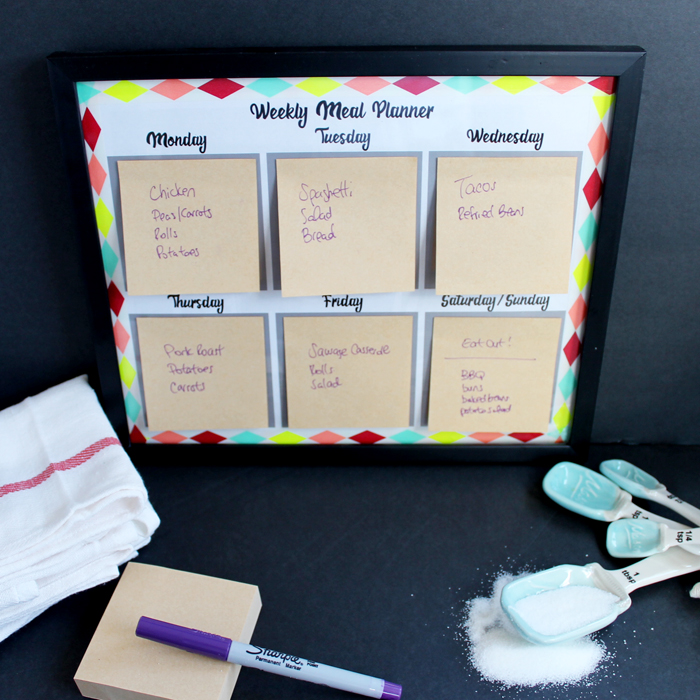 Want more options? You can find some more great printables for meal planning below!
You can also read our review of Blue Apron if you are thinking of trying a food delivery service!
More Home Organization Help
Do images on Pinterest stress you out because they seem more like a fairy tale than something you can actually achieve?
Don't fall into that pretty and perfect trap. You can get clutter-free and organized without living a fairy tale life.
No one knows this better than my friend Hilary! She has an entire course for sale that is dedicated to real-life organization ideas. I love that her approach works for any family with any budget.
Check out her course and judge for yourself!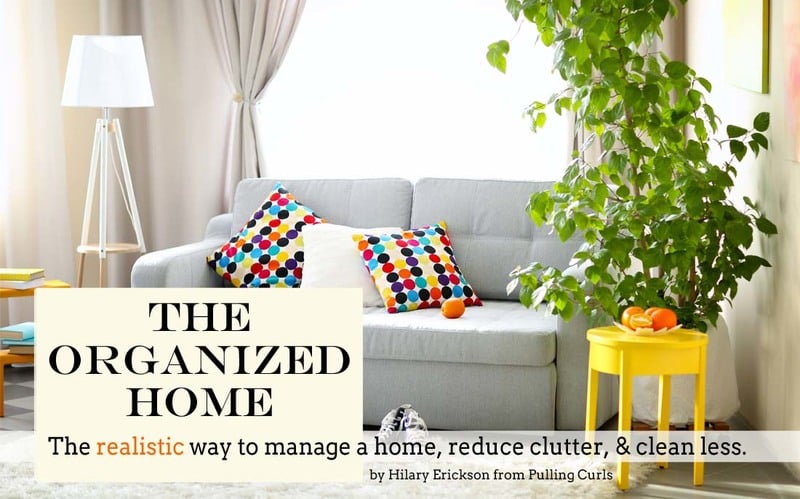 My favorite part of this course is that Hilary strives to make your home easier to clean-up, so that it takes only minutes, instead of hours. Who couldn't use more time and less cleaning?
Plus the system can make your house look fairly put together most times of the day. See for yourself with this course!