Make these Easter chick desserts in minutes for your celebration. Yes, Easter will be here before you know it. Start planning now with this quick and easy dessert that the kids will love. I adore coating Nutter Butter cookies in a variety of chocolate melts to make desserts for just about every season. This is just my latest edition.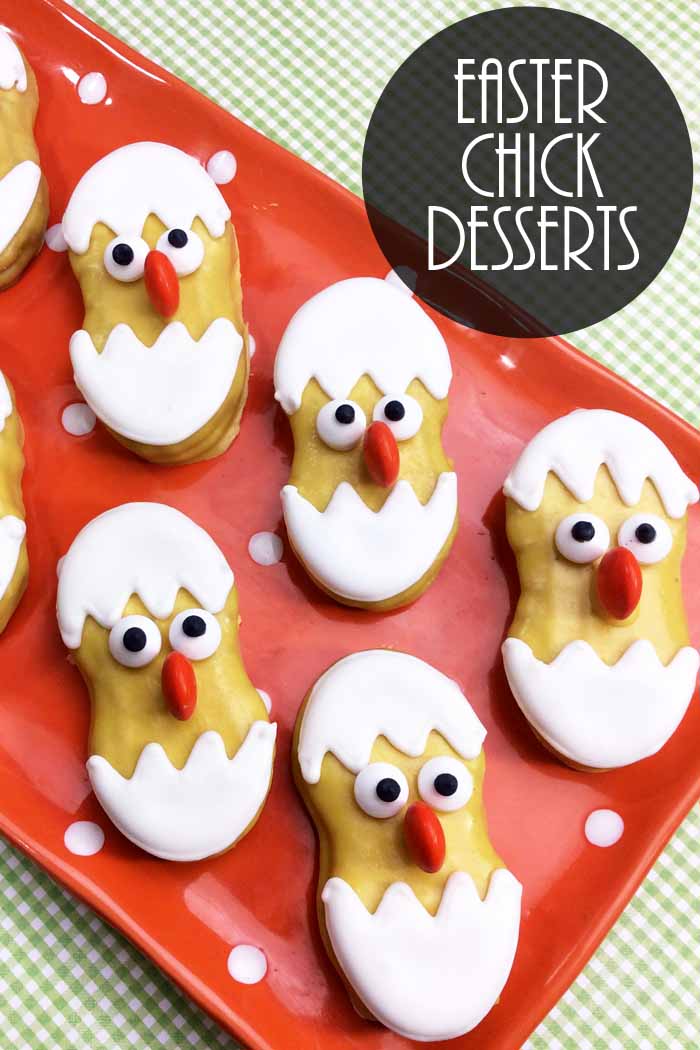 Easter Chick Dessert Ingredients
Nutter Butter cookies
Yellow candy melts
White candy melts
Small edible eyes
M&M's with the orange ones picked out
Disposable piping bags or zipped topped bags
Cookie sheet
Directions
Add parchment paper to your cookie sheet and set aside. Melt the yellow candy melts according to the package directions. Add a tablespoon or two of coconut oil to help thin out the chocolate to a proper consistency. Add a Nutter Butter to your melted candy and coat it completely. Then lift it from the mix with a fork and remove any excess. Set on parchment paper to harden.
Once hardened completely, repeat the melting process with the white candy melts. Once again, you will want to add some coconut oil to get it to the proper consistency. Add this mixture to a piping or zipped top bag. Snip off the end or corner and start to add the lines for the cracked egg on top and bottom of the cookie.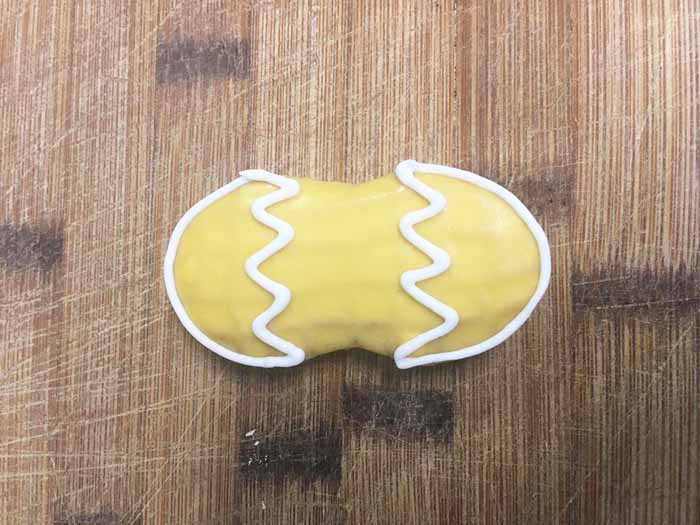 Then just fill in those lines with additional white chocolate.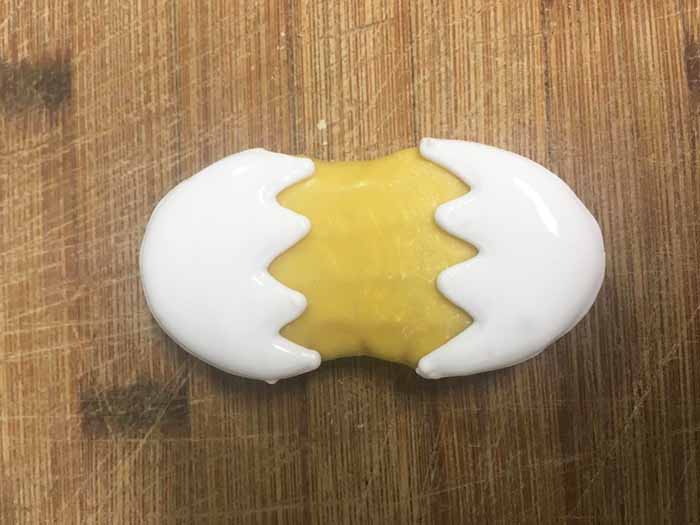 Add a small drop of white candy melt to the back of the eyes and press into place.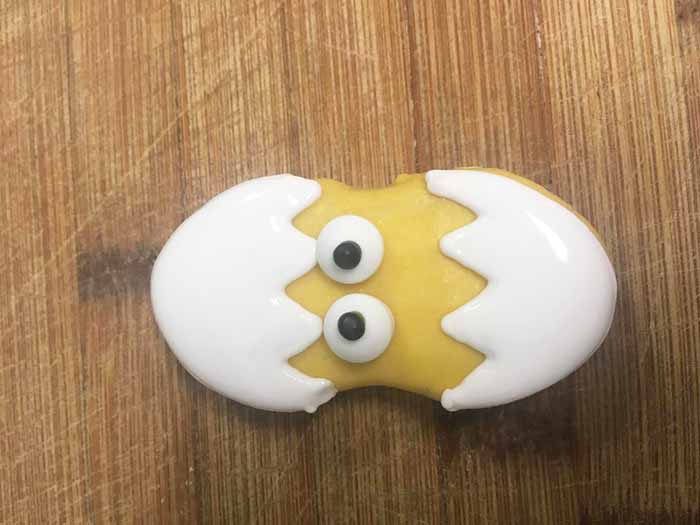 Melt a small amount of yellow candy melt or reheat the leftover from previously. Dip in one side of your orange M&M and apply to the center.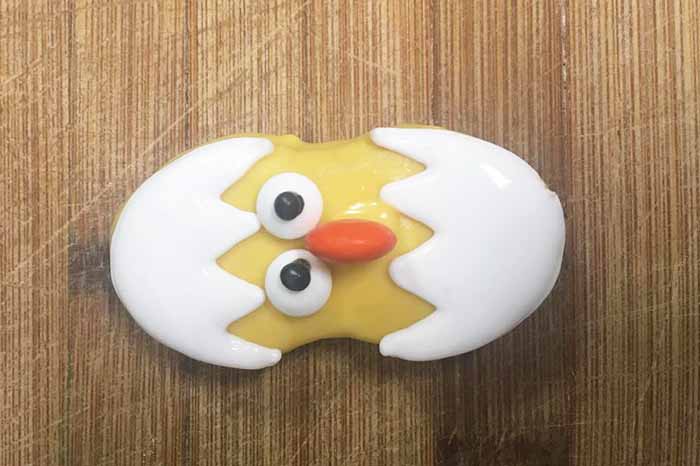 Allow everything to harden completely before serving. Repeat the steps above for as many chicks as you would like. Then everyone at your table will get an Easter chick or two!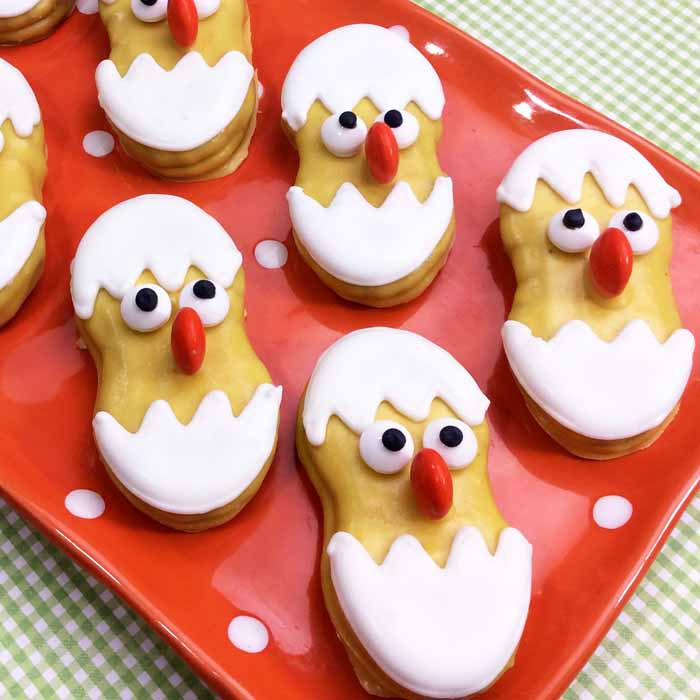 Will you be serving up this adorable Easter dessert this year? I love an Easter chick and this is a perfect and easy way to add one to any spring celebration.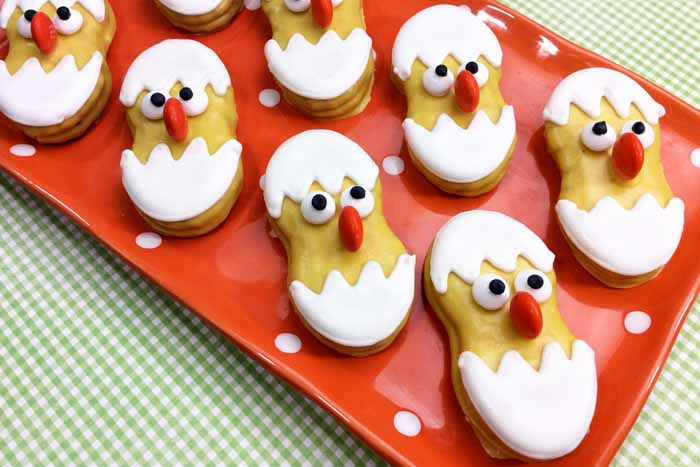 Want another idea for Nutter Butters and spring? Make our carrot cookies as well! Click here for the instructions!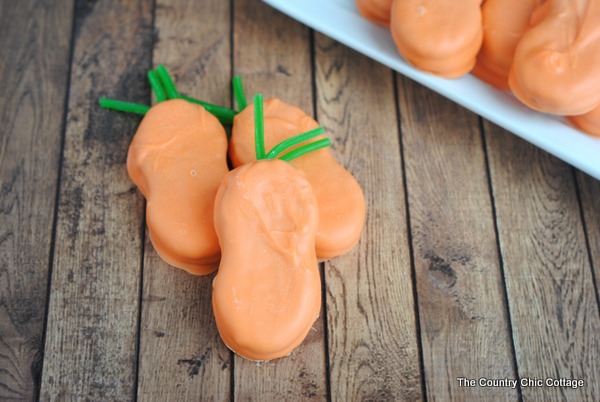 Love an Easter chick and want more Easter dessert ideas? Try the links below!