Need a crowd pleasing Easter dessert that is quick and easy? These Peeps Whoopie Pies are your answer. Individually sized cakes that are adorable and delicious. Lets start making these super simple desserts.
Easter Dessert — Peeps Whoopie Pies
Ingredients:
1 box cake mix (your choice of flavor)
1 stick melted butter
2 eggs
Icing (canned or homemade)
Sprinkles
Peeps
Preheat oven to 350 degrees. Mix cake mix, butter, and eggs together. Scoop out rounded teaspoons and roll into a ball. Bake on prepared baking sheet (I use
parchment paper
). Bake 7 – 9 minutes. Allow to cool for a few minutes before removing from baking sheet. Cool completely. Place icing on back of one cookie, top with second cookie, and roll edges in sprinkles of your choice. Top with a Peep held in place with additional icing. NOTE: They now sell whoopie pie mixes in the baking aisle. If you decide to use it instead of the cake mix mentioned above please follow the directions on the back of the box.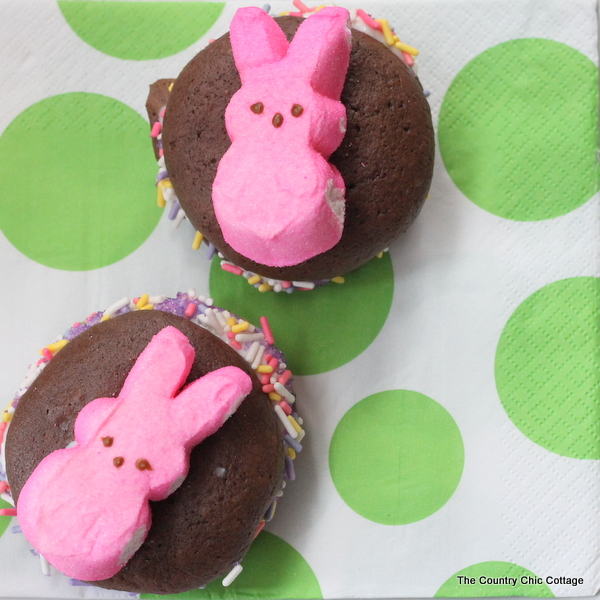 I told y'all these were super simple and easy. They will be loved by kids and adults alike. This is a great way to serve individual portions of cake. These would be amazing to take to the party at school as well. Enjoy this easy Easter dessert of Peeps Whoopie Pies with your family.
Looking for easy recipe ideas?
Struggling with supper and what to make? Do you wish you had a way to make meals faster? The dump recipes system allows you to make 10 meals in just one hour or less, rescuing your dinnertime and saving you time and money.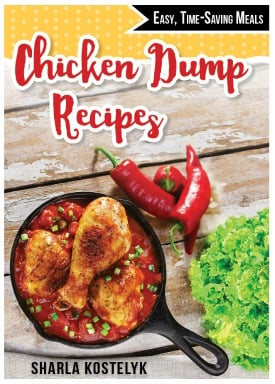 Want to try it for yourself? I have the perfect cookbook for you. Chicken Dump Recipes includes 5 plans, each with printable shopping lists and printable labels. Most of the 25 recipes included can go from the freezer to the crockpot, saving you even more time. All the recipes include gluten-free instructions as well.
What are you waiting for? Give the dump recipes system a try in your home and make meal time a bit easier!