I don't know if I believe it but y'all Easter is this weekend! I came up with a fun way to use washi tape to make stickers and thought I would use the technique on some Easter mason jars. This is a part of my compensated design team work with DecoArt however all projects and opinions are my own.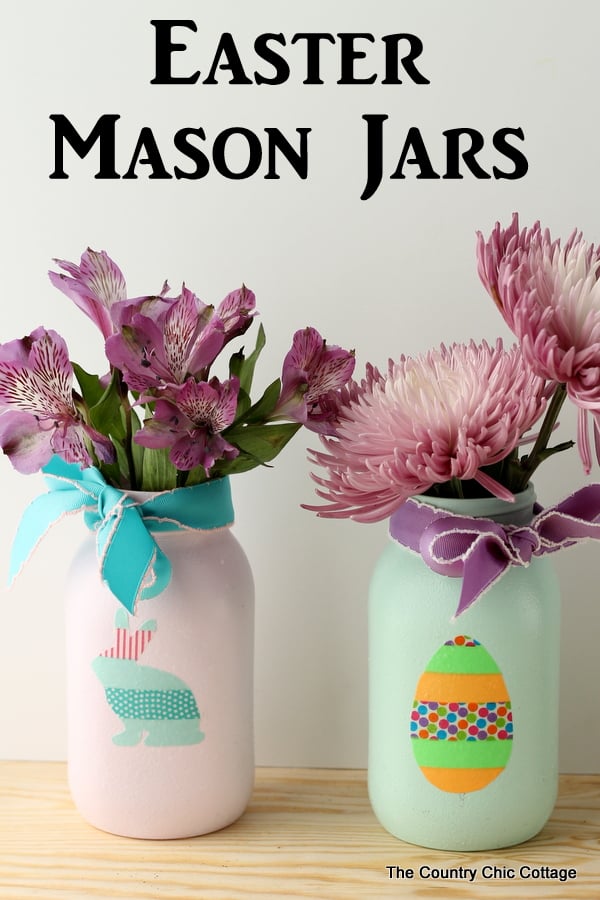 Start with a couple of Ball Art Smooth Jars. Paint them both with the Americana Chalky Finish
paint of your choice.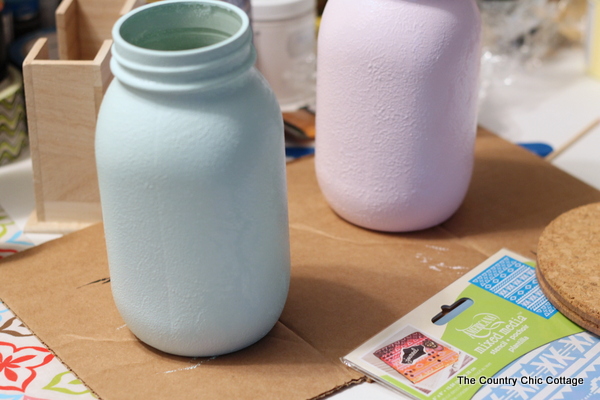 While those dry, make your washi tape stickers. I have a brief video below with the steps. I also have the steps written out below that if you need them.
Start with freezer paper and washi tape. Draw or trace a shape onto the freezer paper with pencil. Apply washi tape in stripes across the shape. Be sure the strips of washi tape overlap slightly.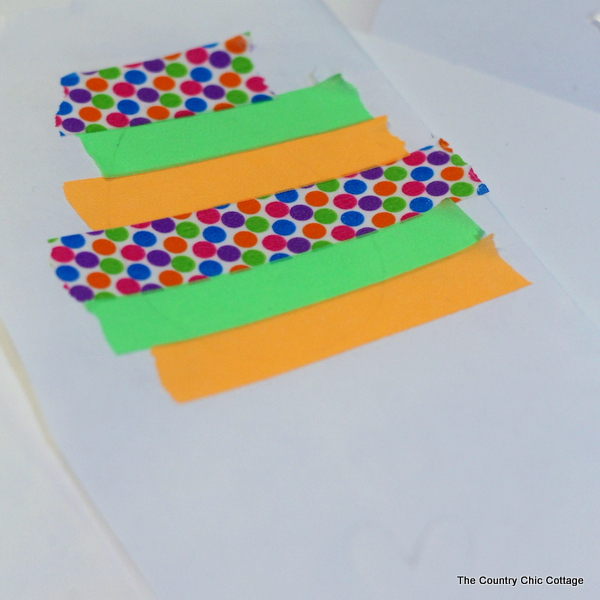 Apply decoupage medium to the entire thing and allow to dry completely.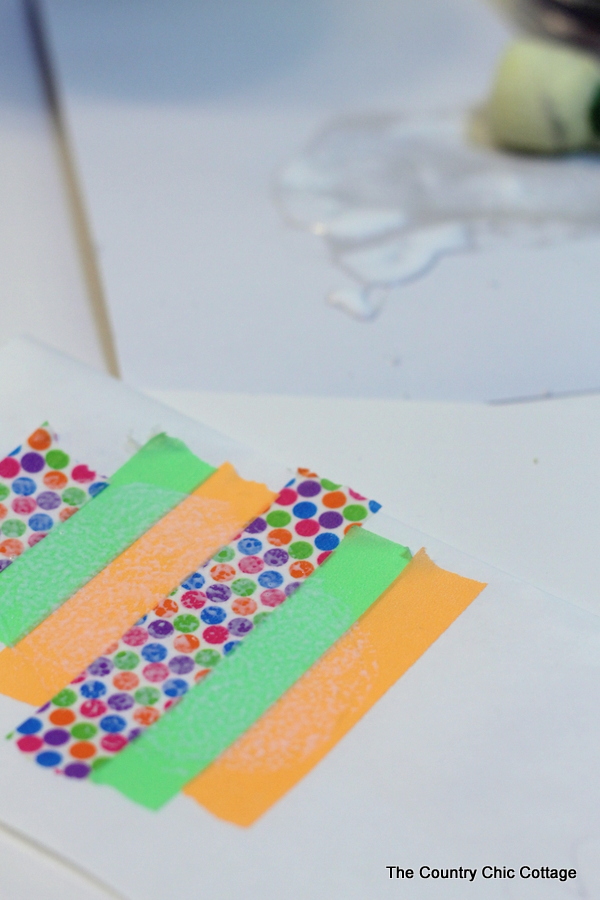 Cut out the washi tape shape and remove from the freezer paper carefully. As you can see in the video, mine actually came off in two pieces. That is fine! Just align them on the mason jar surface. Once your washi tape sticker is in place, go over your entire jar with decoupage medium and allow to dry.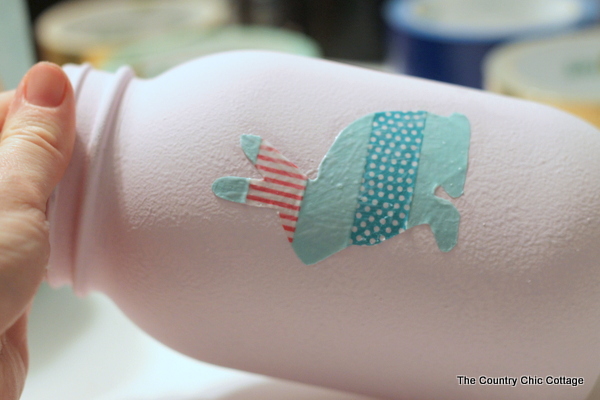 Your washi tape sticker jars are ready for Easter. I tied on a ribbon bow to both of my jars and added some flowers for a fun centerpiece.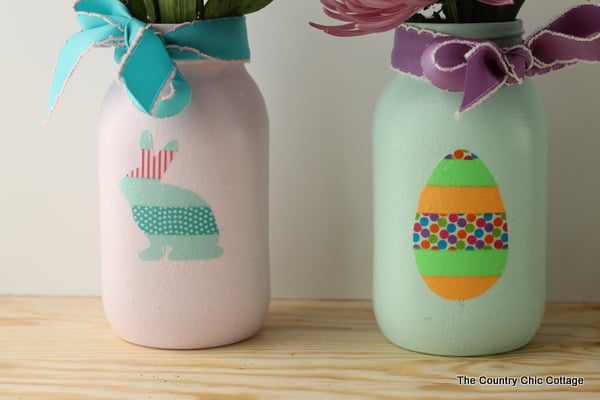 This same method can be used for any shape from washi tape. What will you create with this method? My Easter mason jars or something entirely different? I can't wait to see it!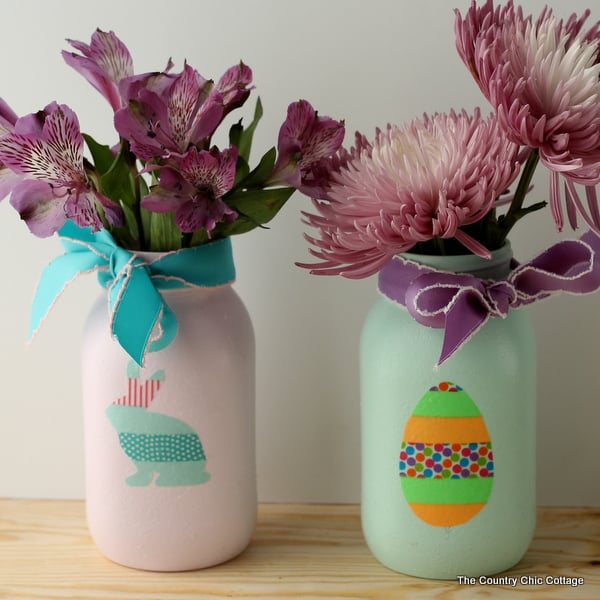 A Year of Jar Crafts
Sign up for our email list to get a FREE book with an entire year of jar crafts! 12 months, 12 crafts, tons of fun!